How Armenia is trying to solve unemployment among people with disabilities
At the end of 2018, there were 193,000 people with registered disabilities in Armenia. More than 60 percent of them were of the working age – 18 to 63 years old.
However, not many of them work – officially, only nine percent of people with disabilities in the country are employed. 
Gurgen
Gurgen Makhatchyan was born in 1983 in Yerevan. Right after he was born, the doctors told his mother that he had cerebral palsy and advised her to give him up.
Gurgen's family legend is that his mother's hair turned grey that night, and in the morning she demanded to have her son brought to her and declared that there was no way she was abandoning him.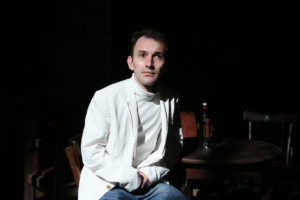 Three or four years went by and the problem became more noticeable – his mother then began a long and hard struggle for her son's health and right to a dignified life.
Now, Gurgen is 36, and he has had a job that he loves for tree years now.
Three vacancies at once
In 2016, Gurgen applied to the state employment services, which he knew had a programme helping people with disabilities find a job. Several months later, he was offered three vacancies at once.
"I was offered to work in the ministry of emergencies, in the city hall of Yerevan and in the Gabriel Sundukyan State Academic Theatre," Gurgen said.
"I chose the theatre. Since I was 13, I used to go to the Elbakyan Theatre with my friend all the time. We helped behind the scenes."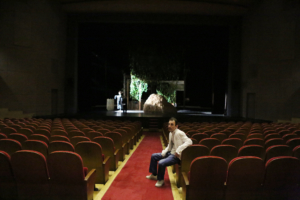 "I graduated from the Academy of TV and Radio and soon got a job on the television. I worked there for a while, but still, my heart belonged to the theatre – the smell of the stage excitement in the air is what I liked the most."
This state programme through which Gurgen found employment provides an employer with the funding they need to adapt a disabled person's workplace to their needs. At the theatre, there were all the conditions for Gurgen to work comfortably. He has been working there for three years now –  as a cameraman, filming plays and archiving the footage as well.
Employment programmes
In Armenia there are several employment programmes that aid people with disabilities to find work, though most of them focus on enabling the employer:
• Finances to adapt a disabled person's workplace to their needs.
• One-time compensation in case an issue arises
• Funds to pay a disabled worker's salary.
Employers are entitled to receive compensation of up to 50 per cent the salaries they pay to people with disabilities, however, the amount paid cannot exceed minimum wage. Salary compensations are only provided for two years of work.
Mariam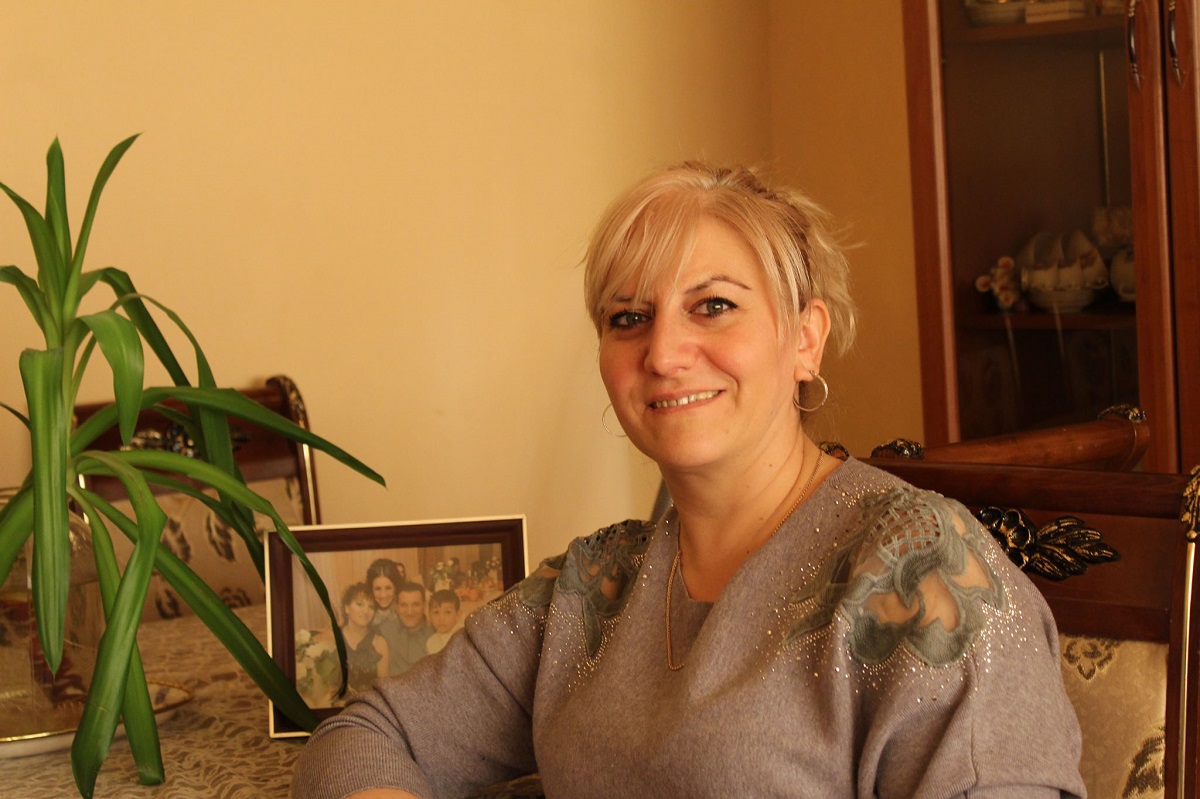 For Mariam Melikyan, 42, finding a job was a big challenge. The thing is that this young, active and good-looking woman is deaf.
After divorcing her husband, she was left alone with her daughter, so she started searching for a job. Any job. This took years.
"I've never been one to shun work. I'm hard-working, I cook really well, I am tidy. I can do many things. But as soon as employers find out that I have problems with hearing they turn their backs on me. Everyone thinks that this will get in the way of my work", Mariam says.
"I know my limitations and obviously I have no ambitions for a job in the service field. But I can be a cook, I can clean and do many other useful chores."
Finally, Mariam landed a job as a cleaning lady in the office of a local mobile operator. Her friend had asked her to substitute her for a month. And was lucky to get hired on a permanent basis.
"At first, they had no idea how to communicate with me – they even tried to write things on paper for me to see. But as time passed, they realized that I could understand them without them going through so much trouble. Soon they learned to understand me too."
"But funny incidents still happen sometimes. For example, clients ask me something but when I show them that I can't hear them, they come closer to say it right into my ear."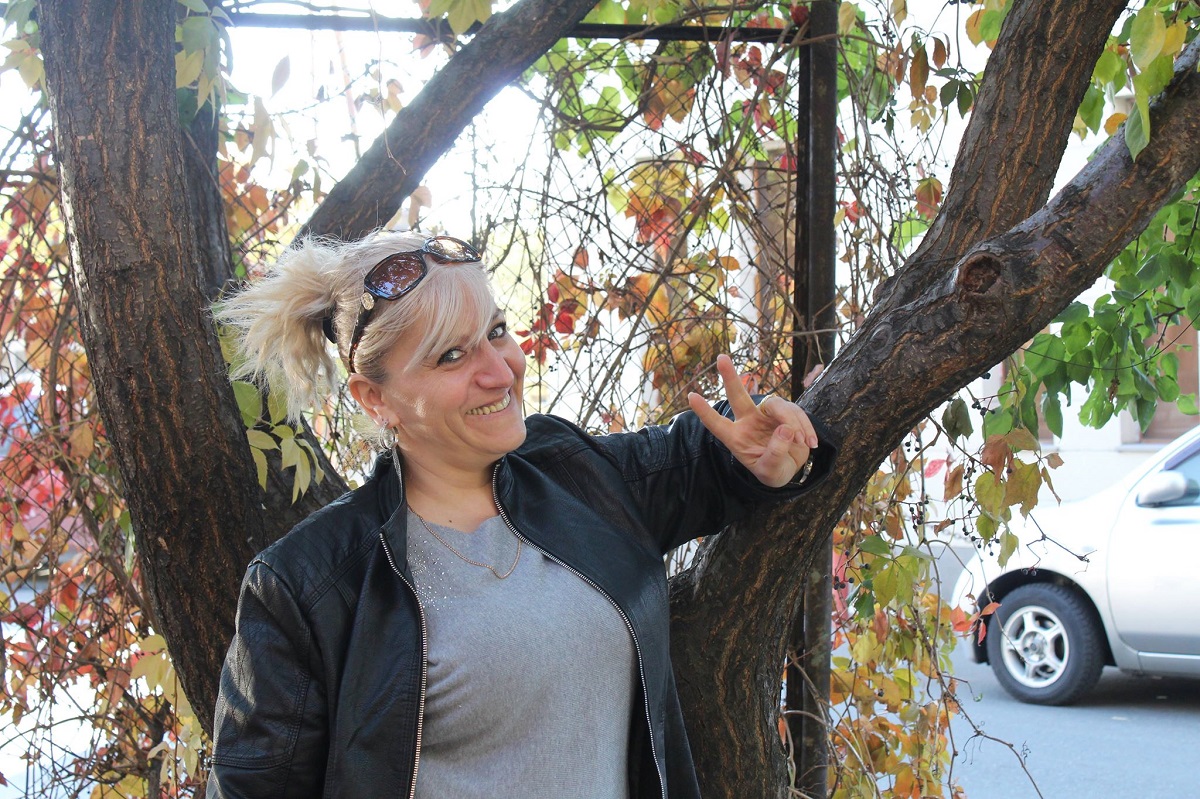 Against the tide
The first state institution that went against the tide and started taking workers with disabilities was the Ministry of Emergencies. It did this for the first time in 2012. The ministry put in the necessary infrastructure – ramps, elevators, special transport – and took in 15 people at first. Now, there are 38 people with disabilities at the ministry.
On quotas
In order to solve the problem of unemployment for people with disabilities, Armenia introduced employment quotas.
On January 1, 2015, an amendment to the law "On employment" came into effect. According to the law, state organizations with more than a hundred employees had to make sure that people with disabilities accounted for at least three percent of their staff.
But in 2017, the government decided to suspend the quotas. It did so, citing "many emerging obstacles". But the real reason was that the quotas had proved ineffective. The calculations showed in order for them to really work they need to be 30 percent, not 3.
As a result, today, people with disabilities have only the programmes of private companies and public and international organizations to rely on.
"I learned to love myself"
Gurgen Makhatchyan thinks that one reason people with disabilities have difficulties finding a job is because they underestimate themselves.
"People who have disabilities are scared of society. I told myself that I have the right to a decent life and the state must provide it for me. Yes, I have a disability, but it doesn't mean that I have fewer rights. I have accepted the fact that I have a problem and I have accepted myself. I have learned to love and respect myself. This is the only way to move forward and to develop."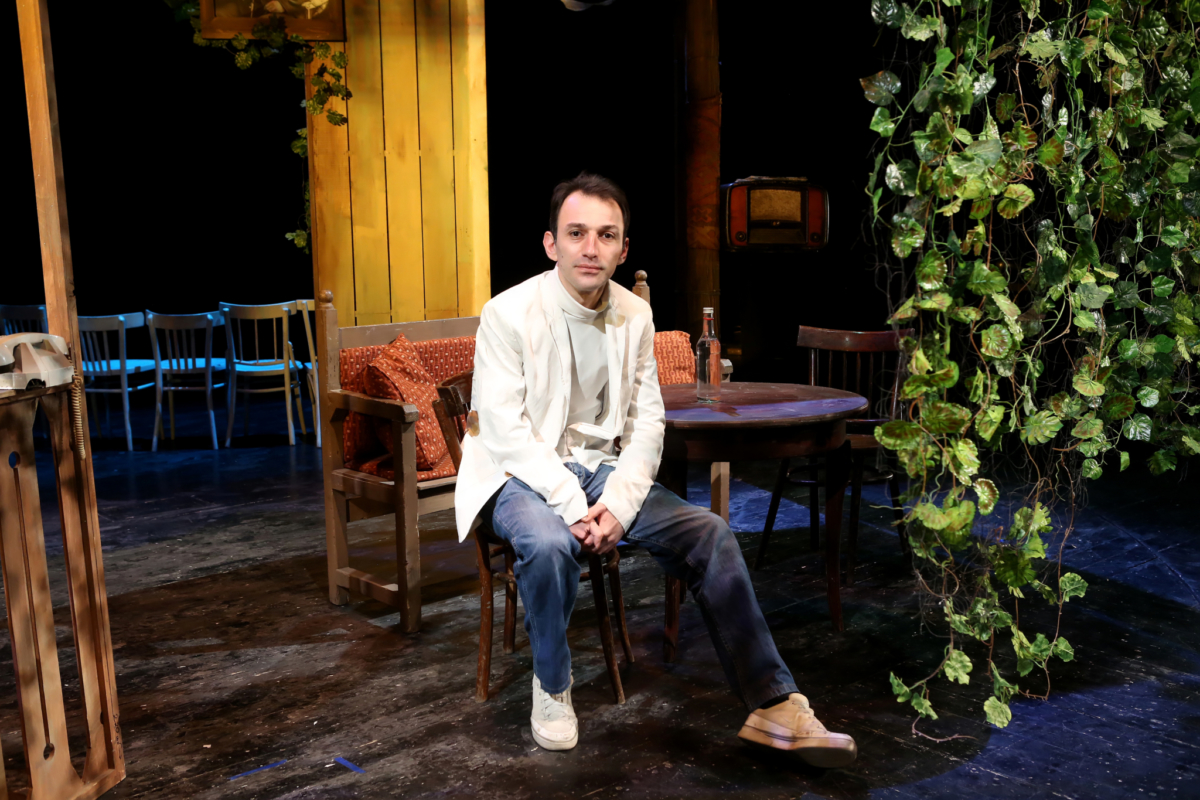 Gurgen says a job is crucial to self-assertion. It helps one not only to gain financial independence but also to deal with psychological issues.
Today Gurgen is searching for another job in addition to one he has at the theatre. He can't stand the idea of not working.