Hold your breath – local university says Baku's air is either 'bad' or 'very bad'
The only clean air in the city can be found on the beachside settlements in the north of the city
Baku's air is either bad or very bad, a study conducted at the newly established air quality laboratory at Khazar University shows. 
The study used the European Air Quality Index as a measurement standard.
The European Air Quality Index assesses the content in the air of substances harmful to humans – nitrogen dioxide, heavy sedimentary materials, particulate matter and sulfur dioxide. Index values range from very good (1) to very bad (5).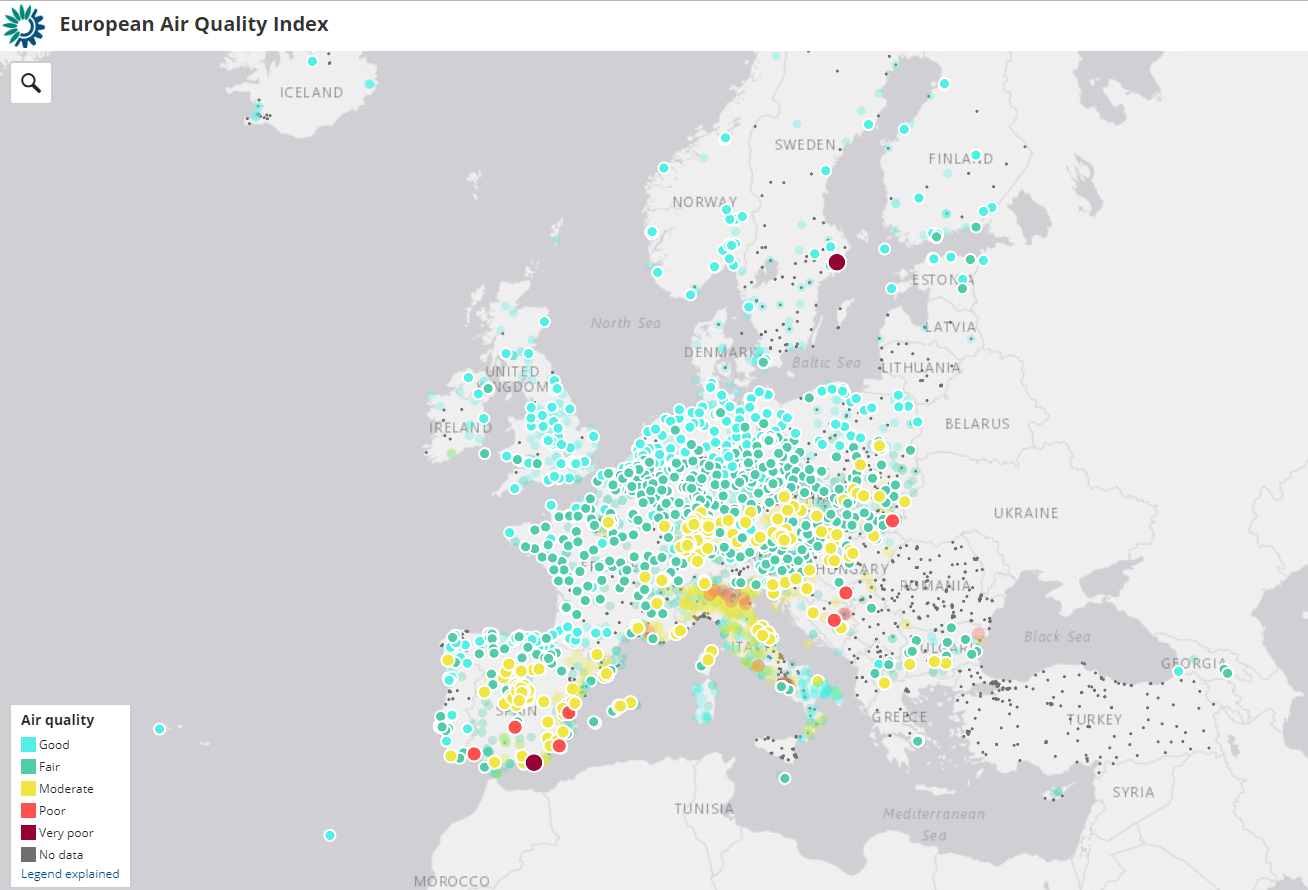 This index shows values ​​for European countries. Light green shows very good air quality, while burgundy indicates very poor air quality. No data is available for Azerbaijan.
The air quality laboratory took samples in 14 districts of Baku. 
Clean air was found in the villages of Buzovna and Mardakan in the north of the Absheron Peninsula. In all other places, including the central areas of the city, the index value varies between 4 and 5 (bad and very bad). 
The laboratory explains this indicator by the fact that there are too many cars in Azerbaijan: 1,200,000 vehicles for 10 million people. In 1990, there were only 22,000 transport vehicles registered in the country.