Mkhitaryan visits children at Hematology Center
Henrikh Mkhitaryan, a midfielder for Armenia's national team and FC Manchester United, visited a Haematology Centre and met with the patients of the Paediatric Department. Not only did he communicate with the children and take photos with them, but he also presented them withpersonally autographed soccer balls, T-shirts and cards.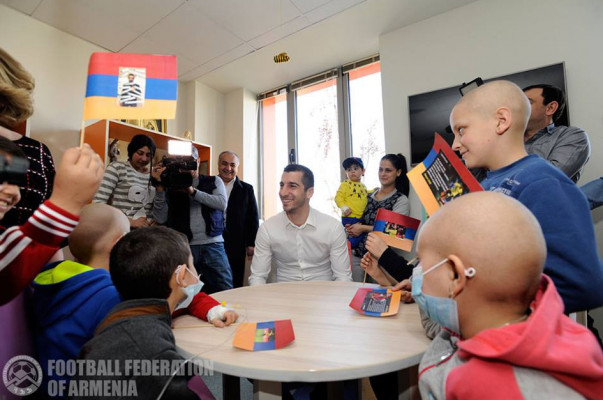 The children, in turn, made some posters and performed a song for their favourite soccer player.
In Mkhitaryan's words, through this visit he wanted to make a small contribution to the improvement of the children's psychological state and their recovery, to inspire them so that they don't lose heart under any circumstances, remain optimists and fight for their goals.