Georgia's ruling party activist accused of murdering Australian citizen Shanae Brooke
The murder of Shanae Brooke, a 31-year-old Australian citizen in Tbilisi, has been solved as the Interior Ministry has already arrested 33-year-old Rafael Mursakulov from Tbilisi, who lived next door to Shanae Brooke on Gogebashvili Street.
The motive for the murder is allegedly a mobile phone that Mursakulov tried to take from Shanae.
According to the investigation, the identity of the killer was established on the basis of a genetic examination.
An investigation is currently underway under article 108 of the Criminal Code – premeditated murder punishable by 7-15 prison term.
Shanae Brooke, 31, disappeared after 4:00 pm on July 30, 2021. At that time, she was walking in the park on Mount Mtatsminda in the center of Tbilisi. Rescuers and volunteers searched for Brooke for 24 hours. The woman's body was found near a park guard post, covered with branches and leaves. There were traces of violence on the body, a knife was found at the crime scene.

The Australian citizen worked as an English teacher in Georgia. Shortly before her death, she spoke on the phone with a friend from the United States, who heard that someone had attacked the woman and hear Shanae crying for help.
Rafael Mursakulov pleads not guilty and, according to his lawyer Sofio Goglichidze, uses his right to remain silent.
Meanwhile, according to the lawyer, the detainee claims that he did not know the Australian citizen.
Suspect's ties with the ruling Georgian Dream party
On his Facebook page, the 33-year-old defendant indicated his place of work as the ruling Georgian Dream party.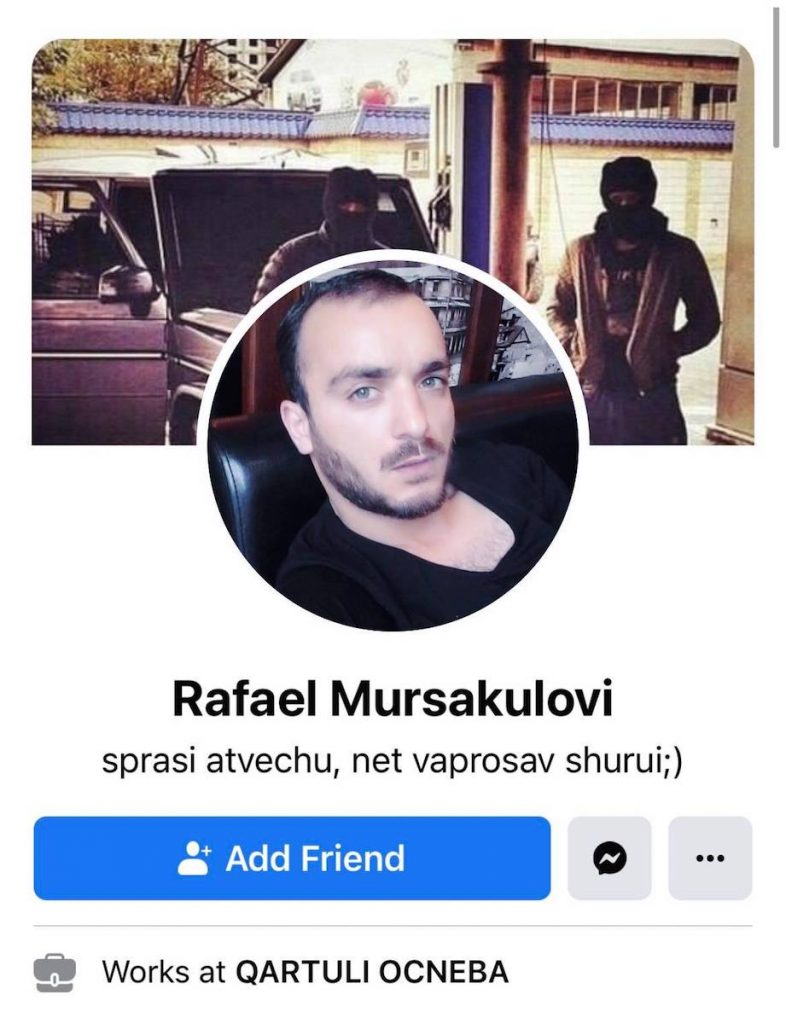 Mursankulov's lawyer also confirms that Rafael Mursakulov was an activist of the Georgian Dream party.
---
---
According to the opposition TV channel Mtavari Arkhi, Mursakulov was a member of the Mtatsminda district election commission, but on August 23, three weeks after the murder of Shanae Brooke, asked for his release for personal reasons.
Photos posted on his Facebook page also confirm his connection to the Georgian Dream. In one of the photographs, he can be seen with the MP of the ruling Georgian Dream Irakli Zarkua.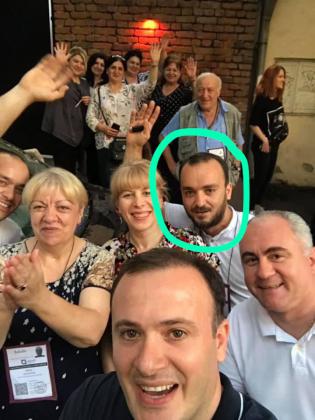 In this regard, Zarkua stated that the party affiliation does not matter and the perpetrator will be brought to justice according to the law.
In addition, an Internet search for "Rafael Mursakulov" finds a message on the government resource StopCOVID-19 which describes Mursakulov as "volunteer in the Mtatsminda region." In the photo, Mursakulov is dressed in clothes with the logo of the Tbilisi City Hall. This post is currently removed from the site.