Russia scraps visa regime with Georgia. How will this affect Georgia's relations with the EU? Expert assessment
Georgia's relations with the EU

On May 15, 2023, Russia will cancel its visa policy with Georgia. The corresponding order has already been published. Georgian citizens will only need a visa to work in Russia or stay there for more than 90 days.
The visa policy between Russia and Georgia has been in effect for 23 years. It was begun in 2000 at the initiative of Moscow. In February 2012, Georgia unilaterally abolished its visa policy for Russian citizens.
This is not the only decision Putin made regarding Georgia on May 10th. According to another decree, the ban on direct flights from Russia to Georgia was lifted.
Direct flights to Georgia were also banned by Russia's decision. This happened in 2019, in the summer, after big June anti-Russian speeches in Tbilisi after the visit of Russian State Duma deputy Gavrilov to Georgia.
These decisions coincide with a period when Georgia is waiting for the decision of the European Union on granting candidate status. The decision should be made in just a few months. Inside the country, they are talking more and more openly about the government's pronounced pro-Russian course against the background of the fact that Russia is almost completely isolated in the war started in Ukraine with a number of sanctions packages against it.
---
These decisions have already stirred up passions in Georgia. President Salome Zurabishvili said that this was a provocation, and it was time for Georgia to think about issuing three-month visas to Russian citizens.
JAMnews asked experts what Putin's decisions mean for Georgia.
Giorgi Bilanishvili, foreign policy researcher: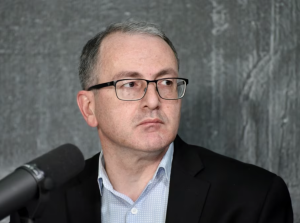 These two bans were punitive mechanisms, because Russia was not satisfied with the actions of Georgia. By lifting these bans, Putin is showing that, in his opinion, the situation here is changing for the better. At the same time, he decided to strengthen pro-Russian forces.
At the same time, this step is part of some policy that should be followed further. It's hard for me to say what it could be, but Russia is most interested in new transit routes. We closed these transit routes through our occupied territories, one after the 1990s, the other after 2008. I think that Russia is preparing the ground for the restoration of the transit corridor.
It is likely that the Georgian government will not openly challenge this decision; it will avoid it. He will say that it is socially important, but this will not change the pro-Western course. But "specialists" will work on his PR. They will be bolder in their assessments. They will try to bring dividends to the government, and thus the government will win the hearts of those who have pro-Russian sentiments.
As for the impact of this decision on obtaining EU candidate status, this step should give more political motivation to European countries. They must see that Russia has not stopped in relation to Georgia. So I think this will not negatively affect the status decision.
Gia Nodia, political scientist: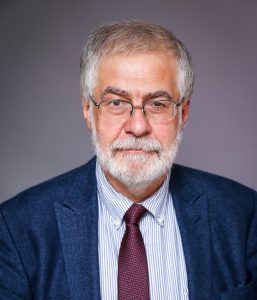 This is an award to the government of Georgia. It doesn't matter if there are flights or not. Even without flights, we saw how many Russians arrived. The Georgians, who needed it, also went anyway. But this decision is of great political importance, this is Russia's statement that the Georgian government is acceptable to it. Presumably, it also hopes it will help the Georgian government boost his popularity, because there are many people in Georgia who have connections with Russia.
But this decision by Putin will not fundamentally affect the decision of the EU member states. It is already clear that the Georgian government is behaving in favor of Russia. And even without this, pro-Russian rhetoric has been going on for a long time, and the authorities have their own course. I think for those who are in favor of obtaining candidate status for Georgia, this decision can become another argument in favor of the fact that "we should not give Georgia to Russia."
I think Putin wants to show that he is not completely isolated. "Georgia behaves well, and we reward those who behave well," is the subtext.
Eka Akobia, international relations expert

This is cooperation between the governments of the two countries.
What matters is how our other partners view it. Question marks that have existed for a long time about Georgia's outward orientation will be reinforced. Georgia takes off the mask every day. It becomes clear that we are rather a country of undeclared neutrality, because in key situations we either remain silent or lean towards Russia's position.
I do not know how this decision will affect candidate status. Until now I was sure that we would be given status, everything pointed to this. How events will develop now depends on the government of Georgia. They can turn the situation around and adjust their rhetoric at any time. But some statements have long made noise. I don't remember anything like this during the independence of our country.
Kakha Gogolashvili, Senior Research Fellow, Rondel Foundation, Director of the Center for European Studies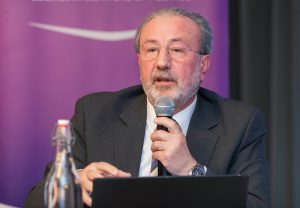 First of all Russia needs it, not Georgia. This decision may be useful to some groups and the ruling Georgian Dream party who will try to win the hearts of Russians. In general, it is very harmful for our country.
When the whole world closes air communication with Russia, but it opens with us, this is a very bad signal for partners. Also, a visa-free regime is politically completely unjustified. I understand that this is the business of the Russians, no one asked us, but it could not do this in case of objections. For example, if our government announced that it does not recognize visa-free travel to Russia. Or, they would openly declare that Russia is at war and it is not safe to go there. Our main mistake was that we, on the contrary, did not introduce visas when Russians began to come here en masse.
Considering how this decision will affect the fate of a country standing on the path of European integration, many disastrous steps have already been taken in other directions, and I do not think that what is happening now is worse. However, this obviously can have negative consequences. Why should the European Union approach a country that, during a war, flirts with an aggressor who seeks to destroy Europe.
However, I repeat, the situation has been so aggravated by other steps that we have the illusion of obtaining a status.