Georgia: what is at stake?
Elections are supposed to answer questions. With regards to October 2016 Parliamentary elections in Georgia, the most obvious one is: "Who will run the country for the next four years? Since 2013, the country's Constitutional model is very close to parliamentary one, so the outcome of the elections will also determine the composition of the Cabinet.
Due to an extremely high level of undecided voters and those who refuse to reveal their preference to the pollsters (between 30 and 55 according to different polls) any predictions are extremely unreliable. But we still can list the probable scenarios.
One is of the Georgian Dream (GD), the ruling party, getting a majority of mandates (at least 76 out of 150). In this case, we will have more of the same, with billionaire Bidzina Ivanishvili defining the general direction of the country but leaving the boring business of day-do-day management to his lieutenants such as prime minister Giorgi Kvirikashvili. However, in this case the legitimacy of the regime may still suffer. Support for the GD is rather low: the most optimistic poll of the government-friendly Imedi TV shows it at 36 percent, while more reliable one commissioned by the US National Democratic Institute puts it at 17 percent. If it still gains majority of seats, it is more likely to be at the expense of single-mandate constituencies, where 73 MPs will be elected (the rest will go to party lists). Traditionally, these majoritarian elections have been skewed in favor of the ruling party candidates who can take advantage of the so-called 'administrative resources', hence they are believed to be less fair. Before coming to power in 2012, the GD promised to abolish the single-mandate component of the elections in favor of regional party lists, but then reneged on that promise, exactly because it wanted to win again in 2016.
However, with both the incumbents and the main opposition party, the United National Movement (UNM), being quite unpopular (UNM has been lagging behind GD in polls by a couple of percentage points), absence of an outright winner may be the most likely outcome. This would mean that for the first time in its history, Georgia will have to create a coalition government. The previous GD government was formally also supported by a coalition of six parties, but that one was formed by personal invitations from Bidzina Ivanishvili rather than based on electoral outcomes. Creating a genuine coalition may prove tough, with lots of hard feelings between parties.
In the end of the day the coalition may only be created around one of the two main players. The grand one between the both is beyond imaginable: Each consider the other the embodiment of evil. Not just defeating, but destroying UNM continues to be raison d'être of the ruling party: just recently, its executive secretary, Irakli Kobakhidze, promised the supporters that after elections, 'UNM will cease to be an important factor in Georgian politics'. Likewise, UNM followers are mobilized around the objective of ousting GD from power. Both major parties accuse the 'third' players, for instance Paata Burchuladze's 'State for the People', of hidden ties with their opponents. Other third parties that have a chance to get over the five percent threshold for getting to Parliament, include Irakli Alasania's Free Democrats, Shalva Natelashvili's populist Labour party, and two openly anti-western organizations, Alliance of Patriots of Georgia (APG), and Nino Burjanadze's 'Democratic Movement – United Georgia' (DMUG). Each of them may succeed, but none has a guarantee. If it comes to building a coalition from these players, the process may not look beautiful.
Apart from this, there are two larger questions the elections are supposed to answer. One is whether the general pro-western direction of Georgia's policies will continue. Despite initial doubts and not terribly consistent rhetoric of some GD representatives, its government generally maintained pro-western policies of their predecessors and can boast of important achievements: while the prospect of membership in NATO and EU is distant and nebulous, Association Agreement with the EU has been signed, visa-free regime with Schengen countries for Georgian citizens appears about to be finally approved, cooperation with NATO has strengthened. But following some level of disillusionment with the West in the Georgian society, and Russia's efforts to infiltrate Georgia's political class, media and civil society, there is stronger support for the alternative idea of Eurasian integration, and openly or almost openly pro-Russian parties like APG or DMUG have for the first time chance to be represented in Parliament. Will this affect the direction of the country? With both leading players espousing commitment to the course of European and Euro-Atlantic integration, this seems unlikely. But worst-case scenarios cannot be ruled out. We know there may be a difficult process of coalition-building after elections: What if one of the mentioned anti-western parties is chosen as a coalition partner and imposes elements of its agenda on the government? Georgians may console themselves that Euroscepticism and anti-westernism, both indigenous and promoted by Russia, is going from strength to strength even within the EU; but Georgia is in a much more vulnerable position than EU countries.
Last but not least, every elections in Georgia have to answer a question: Is the country becoming more democratic, or less so? The previous parliamentary contest was considered a break-through because for the first time in the history of independent Georgia, the power changed hands through electoral means. However, there could be no confidence that such practice will now become routine. The opposition cannot each time produce a new billionaire whose personal fortune is only twice less that annual GDP of the country (there could be no change of power in 2012 without Mr Ivanishvili). If GD, having squandered its popularity, will also give up power in October, this will allow us to conclude that electoral change of power is becoming a new normal, that democracy, to quote a renowned formula coined by Juan Linz and Alfred Stepan, may now be the only game in our town.
But recurrent episodes of physical violence and selective justice against the opposition, attempts to influence the media, including Rustavi-2, the most popular opposition channel, persistent reports of blackmail and intimidation against opposition politicians, media personalities, or Constitutional Court judges, open refusal of the ruling party to recognize the most powerful opposition party as a legitimate opponent rather than a group that has to be altogether ousted from the political scene show than no, there are other power games still played that are far cry from democratic norms. An idea is still popular among many Georgians that while the party in government has lost most of its support, it will still win elections at the expense of those other games. But can it? This is a really a big question to answer.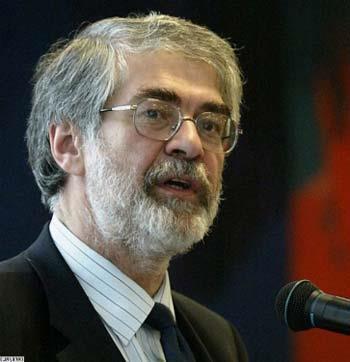 Ghia Nodia is a Georgian political analyst who served as the Minister of Education and Science in the Cabinet of Georgia from January 31, 2008 until 10 December 2008. Since 1992, he has chaired the Tbilisi-based think-tank Caucasus Institute for Peace, Democracy and Development.
* The views and opinions expressed in the article are those of the author(s) and do not necessarily reflect the views or opinions of JAMnews
Published: 16.09.2016