Georgia's favourite TV show – how 'My Wife's Girlfriends' won the hearts of viewers
The popular TV series My Wife's Girlfriends has broken all records in Georgia – it has been going strong now for eight years in a row, and doesn't seem to be about to lose popularity anytime soon. 
Many fans in Georgia say the series is no longer just about entertainment: the story touches upon issues that concern society in Georgia in everyday life – bullying in schools, domestic violence, discrimination against LGBT people and other issues. 
Murder for justice, Ura-patriots, a businessman from the province

One character from the series, Maka Anjaparidze is a successful woman who has held various high positions, including that of minister. 

However, she stands in the way of a family member of a senior official who wants to make use of certain

unofficial

privileges.

In turn, she is faced with what a number of Georgian women have actually come up against in recent times: a video of her intimate life is released on the internet. 
Maka tries to fight by legal means, but to no avail: her tormentor bribes and intimidates the court, witnesses and even a lawyer. And the woman decides to take justice into her own hands: she kills the person who had the video made and distributed.
The first series of My Wife's Girlfriends was released in 2011. It spoke about the life of a group of close but different friends: feminist Tina, frivolous divorcée Kato and housewife Nina.
Keti Devdariani, the author of the series, says that the storyline was meant to be episodes about women seen from the eyes of men who fail to understand the other sex – which is where the name of the show, My Wife's Girlfriends, arose in the first place. 
The screenwriter describes the genre of the TV show as "satire and tragicomedy".
• Ukrainians pull a fast one over the government
• Review: Abkhaz movies about war
The plot initially developed around the history of several families that fall into a variety of life situations, typical of ordinary people in Georgia. And from year to year, the situations and problems change, as they do in real life.
Then politics appeared in the plot, but little resembling the real one – rather, in a parodical, grotesque form. There are businessmen in the series who mercilessly fight with their competitors, provincials who are trying to get into the elite. 
Elite families looking down upon others and not allowing strangers into their circle.
Originally only three or four seasons were to have been made. However, the television series has not lost its popularity for the eighth year. The storyline has issues that offer people of all generations and genders.

Ura-patriots

is the name of a faction whose leader is populist politician Tsotne Tsotashvili. 
After an unsuccessful political career, he first becomes a singer, and then a priest. He shares his life experience with a young businessman Bakar Ordzhonikidze, who wants to run for parliament.

Bakar, who grew up in a poor West Georgian village, probably never dreamed of all that he has now: after making a fair amount of money, he realized the power he has over others

.

However, he still does not enjoy true respect in society and is very hurt by it. Bakar hired PR and marketing specialists to win the election. He even sends his wife abroad because she does not fit his new image.
Is the head of the ruling party in the show?
Due to the origin of Bakar, his rapid becoming a millionaire and love of Nietzsche's philosophy, some viewers thought that inspiration for his character was the informal ruler of the country, former Prime Minister Bidzina Ivanishvili. It is possible that Ivanishvili thinks so, too. In any case, he has publicly criticized the quality of Georgian TV in the past, but there are not so many TV shows on Georgian TV, and "Friends" is the most popular among them.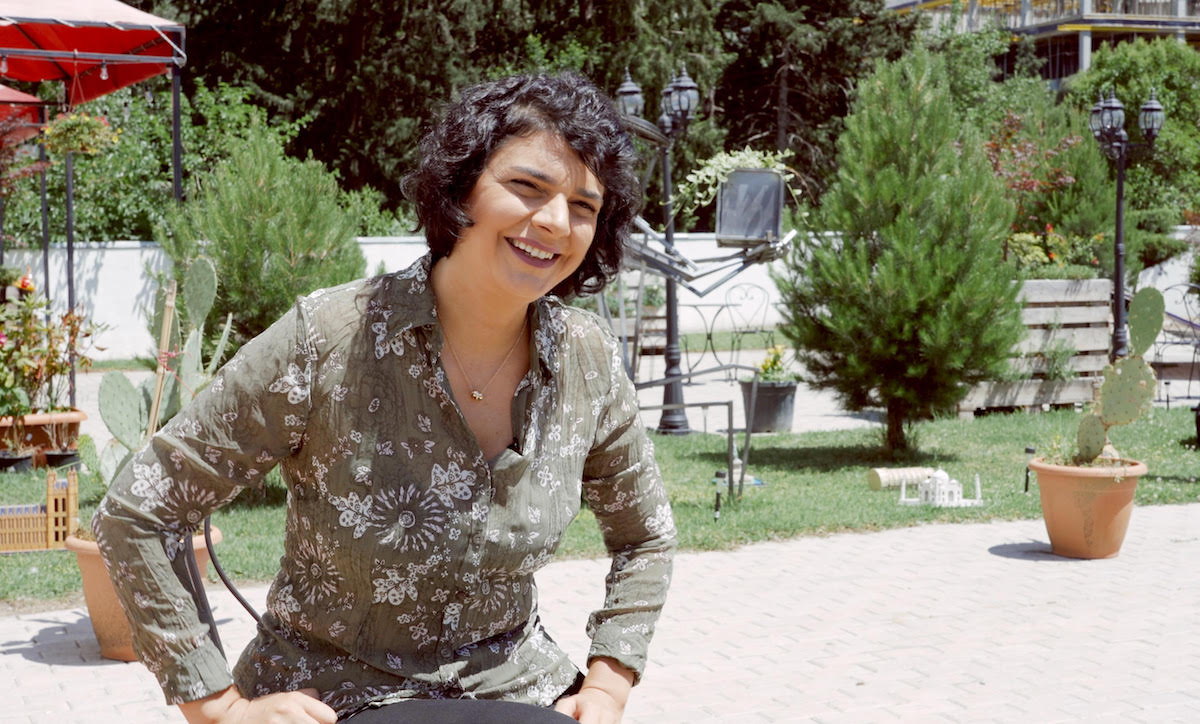 The author of the script, Kati Devdariani, is often asked if her characters have prototypes in real life. She says that no character personifies a particular person.
"Some characters have a whole set of prototypes, some are trends or a set of trends, and some just look like someone. Take a particular person, his character and create a character in this way – it does not work", the scriptwriter says.
It is difficult to name her favorite character. Keti says that she gives them all the same energy and time: "They are like children to me."
"I write about what I see"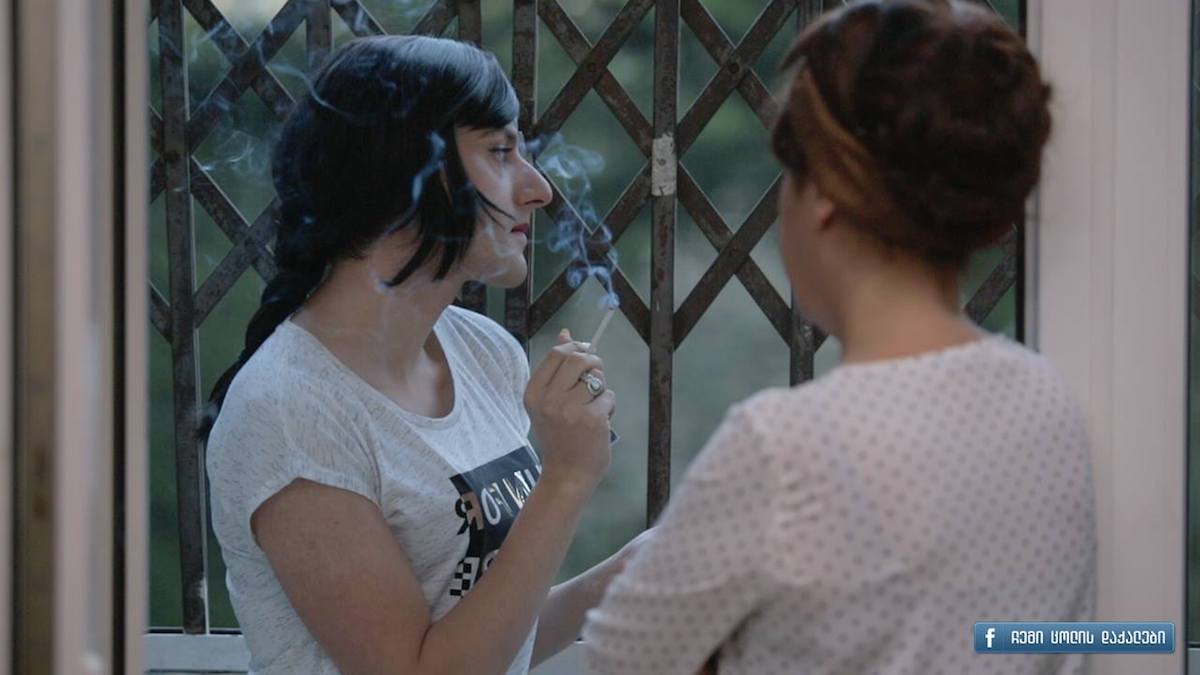 One character of the series is a transgender woman named Nino who was kicked out of the house. She had no friends, and her neighbors mocked her. Just when she was able to collect her documents and money to leave the country, she was killed. The only person who supported Nino was her neighbor Neliko.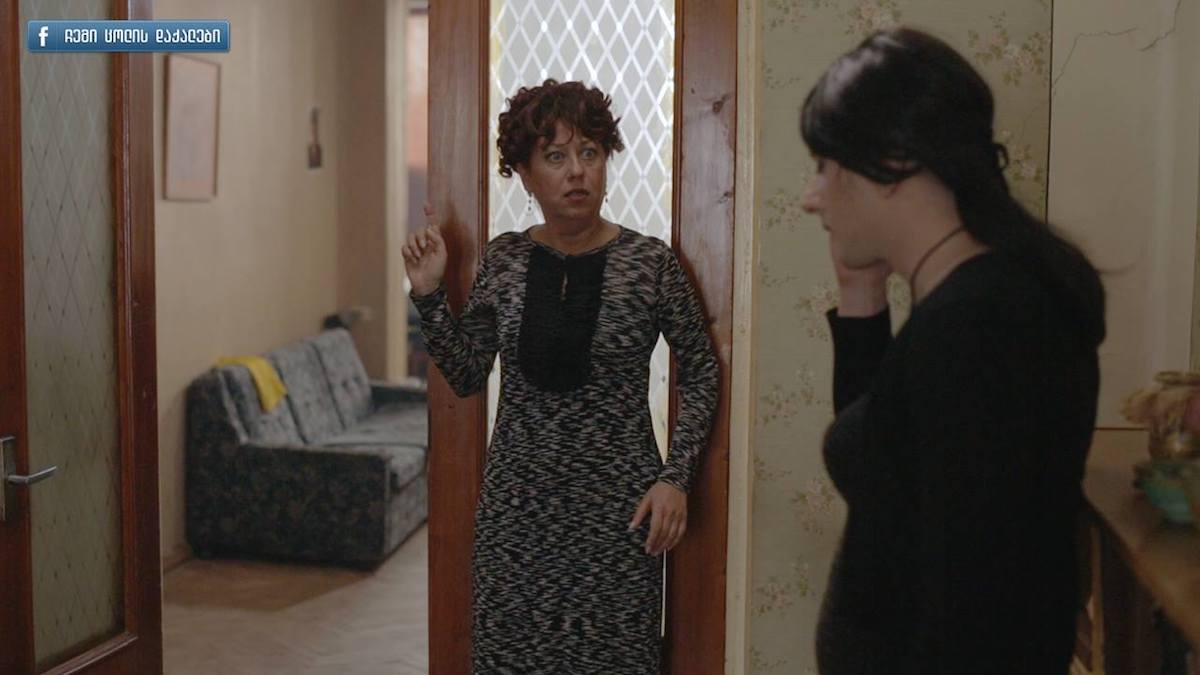 Neliko us one of the most-loved characters of the series. Diagnosed with cancer, she eventually recovers and gives advice to Nino, who has the same disease. The stories of Nina and Neliko show what exactly cancer patients feel and how much they need support, but sometimes even support can be intrusive and disturbing.
Due to the fact that there are many actual problems in the television series, viewers expect it to respond to all pressing issues.
"Often, expectations from the series, as from an information release, say, why don't you cover this topic, or that … It's the same series, and I have no obligation to talk about actual problems. But since this is a series about life, actual life topics become interesting for us, and I try to write about what I see", says Keti Devdariani.
Philosopher, Rector of Ilia State University, Giga Zedania, also does not share the opinion that the series must necessarily reflect reality.
"This series has no competitors due to the fact that it shows our collective feelings, passions and fantasies more adequately than anywhere else," he says.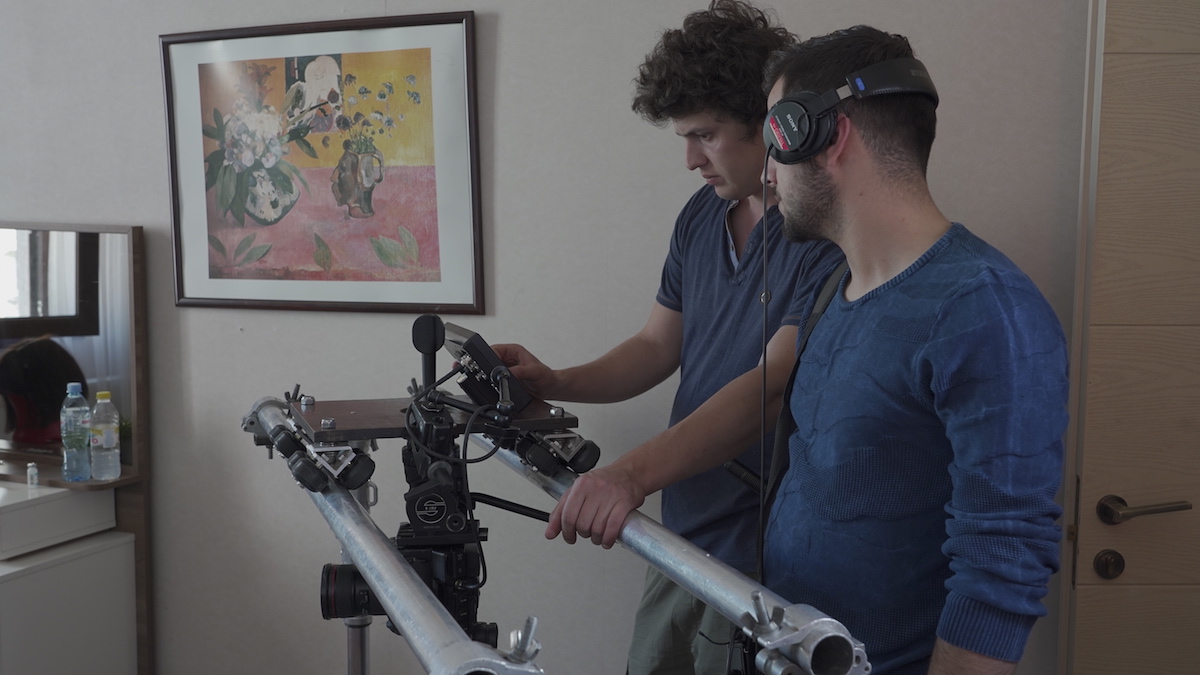 In addition, Zedania says it is important that the plot, which was originally built around the private life of the characters, was changed soon after the beginning and politics appeared in it.
"Maybe there were many other reasons for this, but this change symbolically showed how closely the private life of people in Georgia is intertwined with politics," says Giga Zedania.
According to literary critic Zaal Andronikashvili, the TV show can be regarded as a cultural levent.
"Perhaps this is the only product in Georgian television, film or literature that claims to reflect the whole of modern Georgia as a whole," he notes.
A TV series instead of trainings and seminars


Jeko has been on the show for eight years – he grew up on the show, and became a teenager. 
During this time he has experienced many difficulties that teenagers face in Georgia. 
Among them is bullying. High school students harassed him, but the boy could not talk about it with his parents. Jeko tries to solve the problem with the help of older friends who he found on the Internet, but without success. As a result, his grandfather comes to the rescue.
Psychologist Maia Tsiramua says that she personally thanked the scriptwriter for the series in which she spoke about bullying, given that in order to raise public awareness on this topic, experts spend years and a lot of work, conducting many trainings and seminars.
"How to identify bullying, what forms are common, how a child is bullied and what effect it has – there are a number of questions that are shown in the series with psychological precision", says the psychologist.
Tsiramua says that in her practice, she often sees that people do not empathize with the victims of bulling. But the series was able to cause empathy in society. She believes that to show society problematic topics in this form is a high degree of civic responsibility.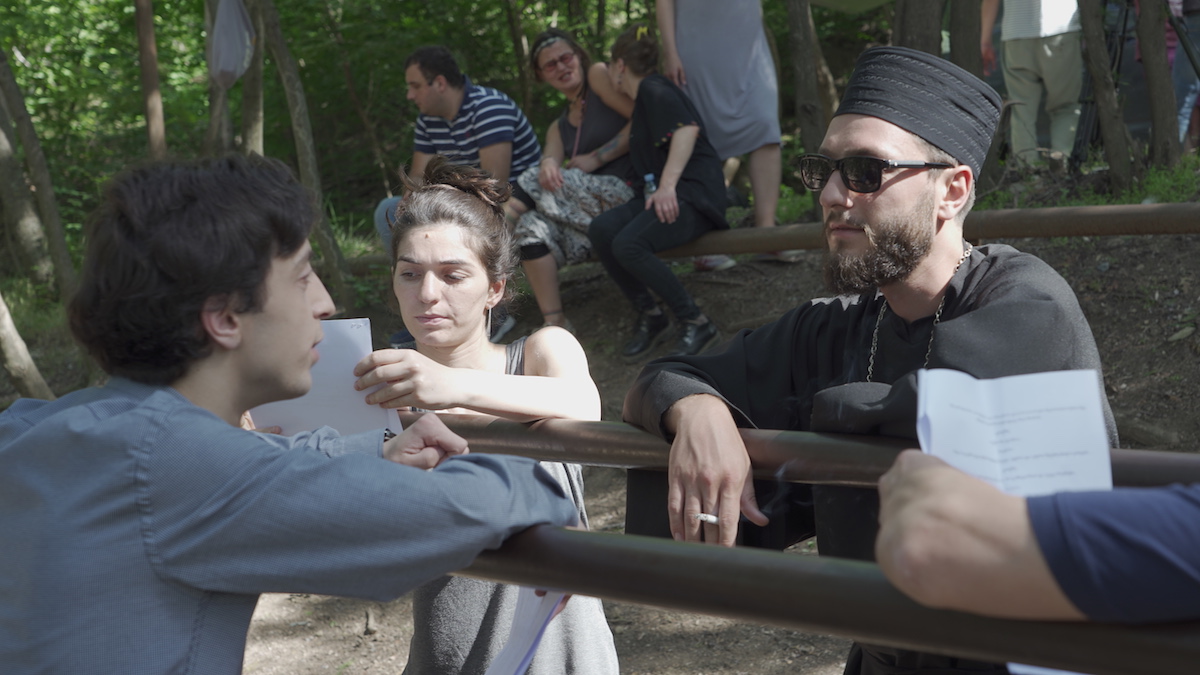 Misguided expectations from viewers
Tsiramua says that there have been cases when the show "has not justified" the expectations of the audience. For example, the story of housewife Keti, who for many years suffers violence from her husband, who also cheats on her and often does not allow her to see her friends. Keti falls in love with another man, which caused a strong reaction from users of social media. 
"People waited for her to be killed. This was a public hit order, not femmicide. For me it was a very dangerous and very bad signal. The audience demanded this, although they knew the story of this woman very well", says Maia Tsiramua.
The expectations of the audience did not materialize – the murder did not happen. 
Another example of the public's strange reaction concerns episodes which talk about a confrontation between two street youth groups. 
Maia Tsiramua believes that the caricaturised characters of the "gangsters" who are ridiculed by the series actually inspired some members of the audience.
"I think the series is a very good tool for sociologists and psychologists to watch how society changes, and where our most painful points are, and to which topics society is not at all sensitive," she says.
Giga Zedania gives another example of the "inverse" reaction of the audience to satire. 
He believes that in the eyes of many viewers, the elite Tbilisi district of Vake, whose lifestyle in the series is also ridiculed, has become even more attractive.
"Like any complex artistic product, a series cannot produce an unequivocal, programmed effect. There are some things that we know in advance, for example, that representatives of oppressed groups will enjoy sympathy. But paradoxically, the audience sympathizes with the characters that the authors created as a parody", says the philosopher.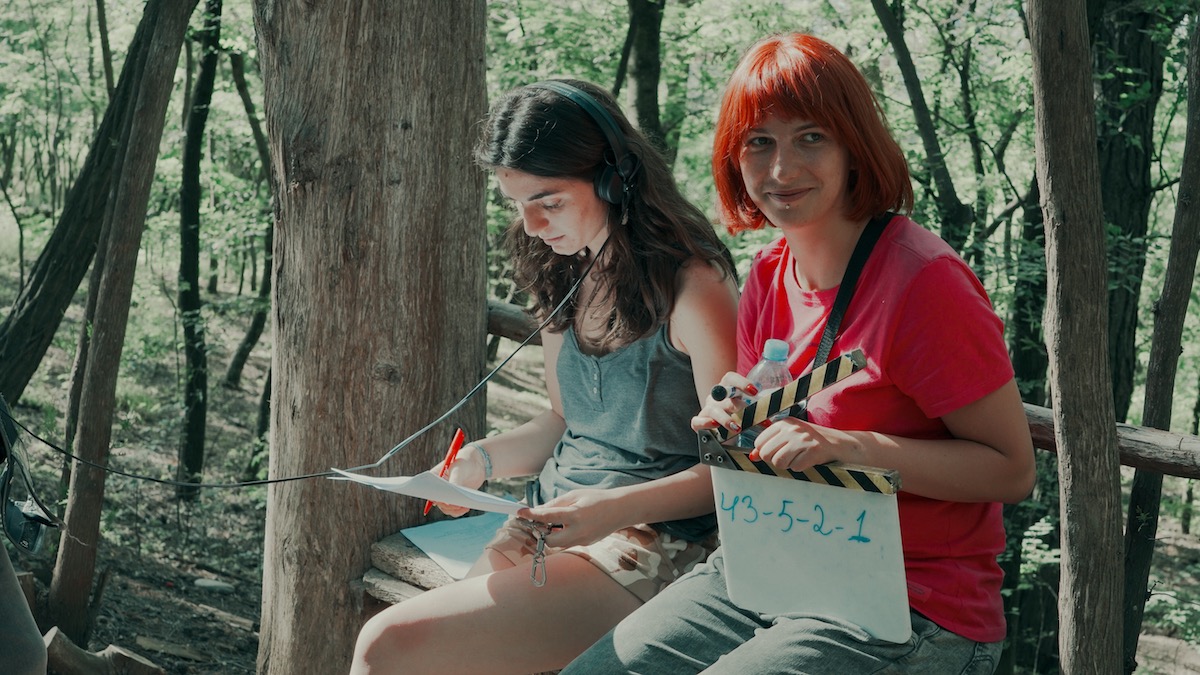 "You can't re-educate, but you can make people think again"
The show's writer notes that she was told many times that after the show, people look at the issues raised in it in a different way. In her opinion, the topics raised by the series are close to people's hearts and concerns, otherwise there would not be fifteen seasons.
"The series is not a product that can fix or spoil someone. Therefore, it would probably be wrong to impose such responsibility on them. But tomorrow I might meet someone in the store and find out something that will change my decisions. It goes the same with a series: it can help someone think again, to hesitate over their decisions. The show has no moralistic or educational function, and I do not want it to have one", says Keti Devdariani. 
Experts agree that the series has already gone beyond the entertainment genre.
"The show My Wife's Gilrfriends not only deals with important topics, but also offers a discussion on issues that are not often discussed in public debates," says literary critic Zal Andronikashvili.
How long will the series continue and is it known how it will end? Kati Devdariani in response to this question says that she looks at the series as if it were life itself: 
"I do not know 100 percent how my life will end. The series is a process, and everything depends on how events will develop further."