Georgia, Azerbaijan, Turkey sign memorandum on military cooperation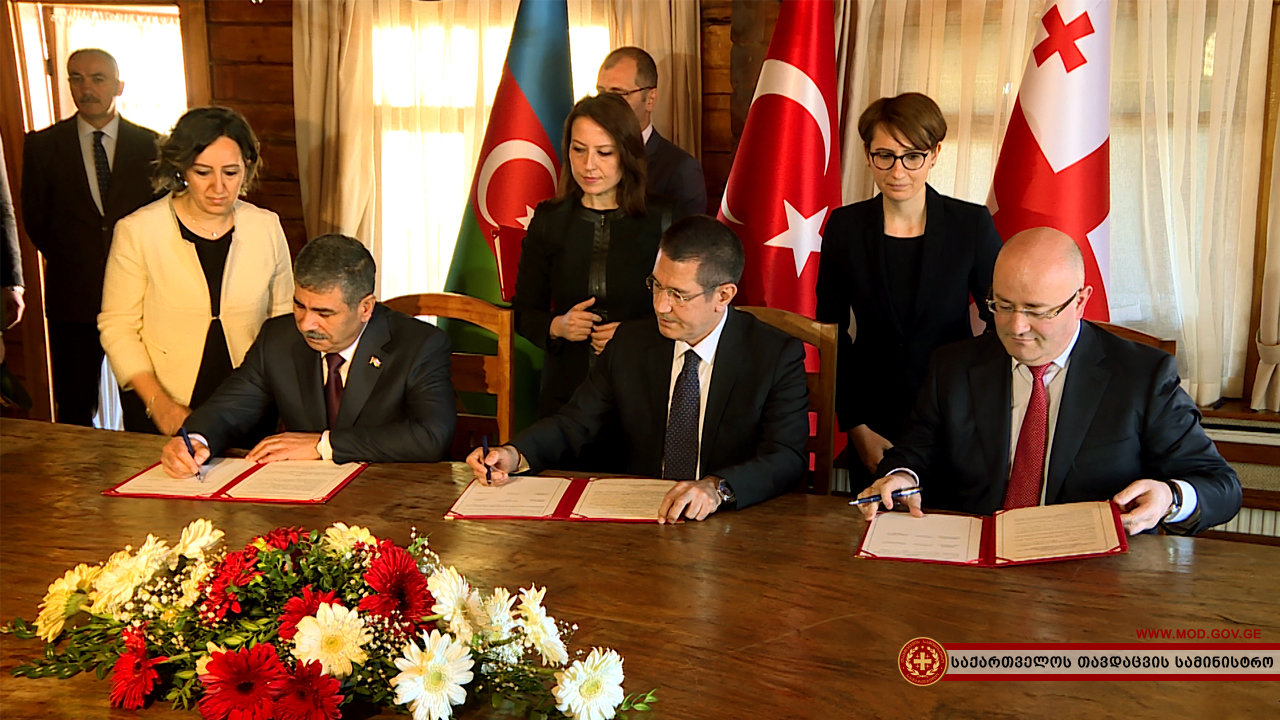 The ministers of defence of Azerbaijan, Georgia and Turkey – Zakir Hasanov, Levan Izoria and Nurettin Canikli held their sixth trilateral meeting in the Turkish city of Giresun.
They signed a memorandum which will allow for even closer cooperation between the three countries in military affairs, reports civil.ge.
At a joint press conference after negotiations were held, the Minister of Defence of Georgia Levan Izoria called the trilateral cooperation format 'exemplary' and noted that: "…the realisation of any projects in the region – be it in energy, commerce or other spheres – depend upon the quality of our cooperation."
Izoria emphasised the fact that the previous year was one of the most successful in terms of cooperation in the defence sector: "…especially from the joint military exercises point of view."
At the ministerial meeting, Levan Izoria and Nurettin Canikli held a separate meeting where they discussed issues of bilateral cooperation and Georgia's integration into NATO, reports the Ministry of Defence of Georgia.
The first trilateral meeting was held in August 2014 in the Azerbaijani city of Nakhchivan. Back then, the parties agreed to make such meetings a regular occurence. Trilateral talks are also held by the Ministers of Foreign Affairs of these three countries. This format of talks was instituted in 2012.