"Zelensky's statements are consistent with forces hostile to Georgia" - Prime Minister of Georgia
Garibashvili reply to Zelenskyy

Prime Minister of Georgia Irakli Garibashvili, who is in Chisinau at the summit of the European Political Community, commented at the request of journalists on the statement of President of Ukraine Volodymyr Zelenskyy. He said that what is happening in Belarus and Georgia is a big problem. According to the Ukrainian president, all European countries that border Russia and do not want to be attacked by Russia should become members of the European Union and NATO.
Zelenskyy's statements often coincide with those of the destructive opposition, Garibashvili said, calling the opposition "hostile forces."
"As for Zelenskyy's statement, I cannot comment on it, the country is at war, he himself is at war, and there is no need to give ill-wishers a reason for speculation. It is unfortunate that often the statements of Zelenskyy and his government are in full agreement with the hostile forces operating inside our country. I mean the destructive opposition, which does nothing even on the path of European integration, so that our country can win, get candidate status."
According to him, he is worried about what is happening in Ukraine and wishes it peace.
"I would like to wish the warring country one thing – peace, a speedy end to this war and the reconciliation of the country."
Garibashvili called on European partners to grant Georgia the status of a candidate for EU membership. According to him, granting this status minimizes polarization within the country.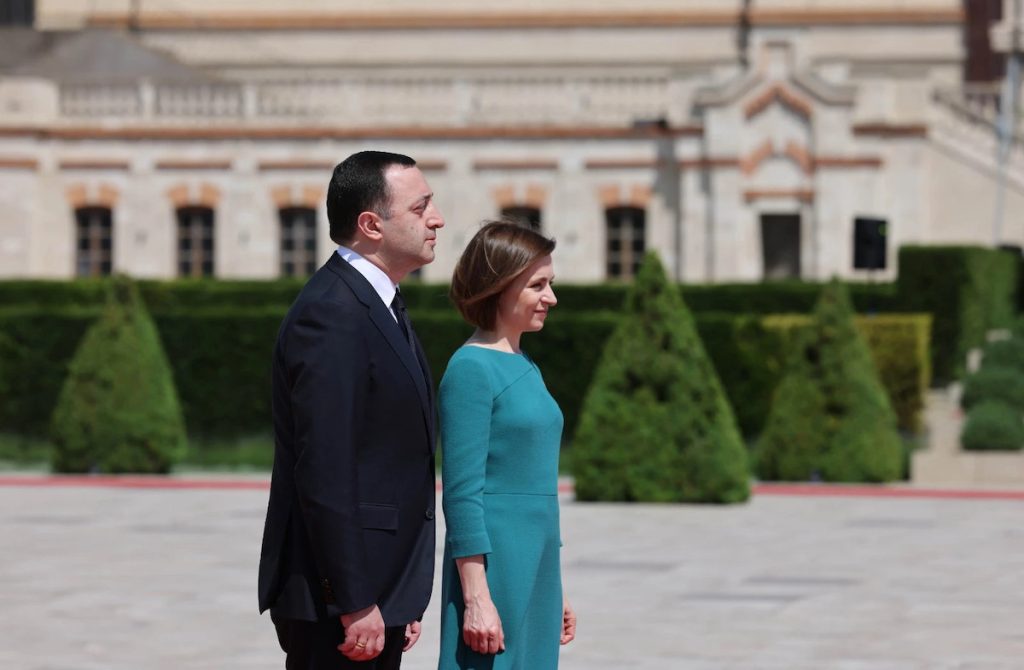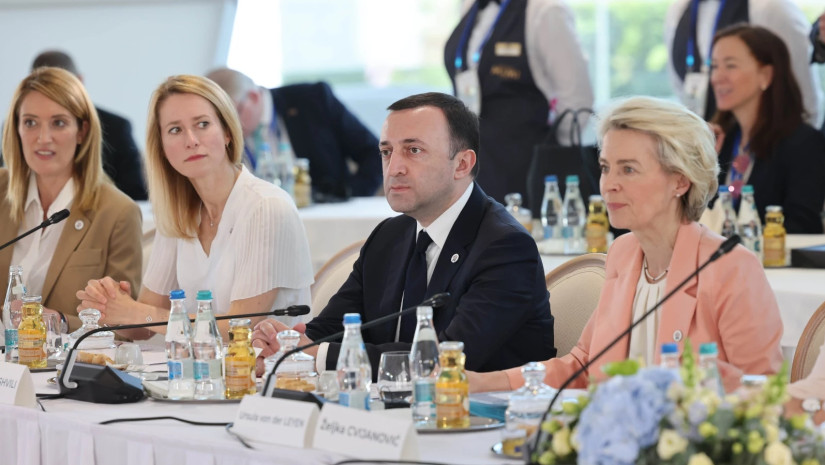 "One of the main messages that I conveyed to our European colleagues was the following: if Europe and our partners really want to see minimal polarization among us, granting us status will automatically reduce it. They heard this argument and, I think, accepted it."
In his speech at the opening ceremony of the summit, Ukrainian President Volodymyr Zelenskyy mentioned Georgia along with Belarus in the context of Russia dragging these countries "into a state of disorder."