Former Georgian defence minister Okruashvili launches opposition movement
Former Minister of Defence of Georgia Irakli Okruashvili has presented a new opposition movement, Victorious Georgia.
In addition to Okruashvili, the new movement was presented by the former chairman of the National Forum Gubaz Sanikidze, the former chairman of the Supreme Court of Georgia Kote Kemularia and former member of parliament Valery Gelbakhiani.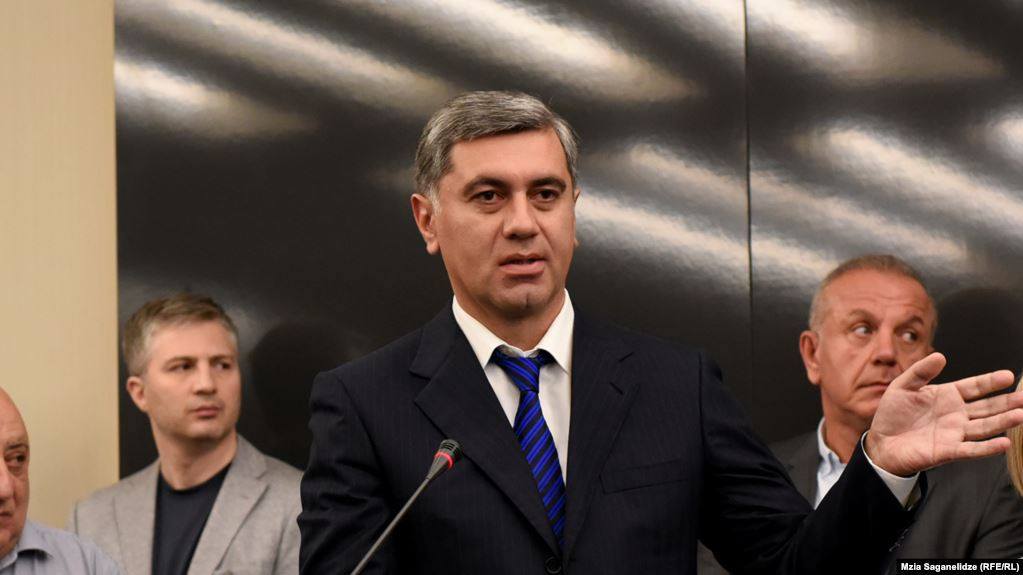 As Okruashvili said at the presentation, the new movement will mobilize supporters all over Georgia and will hold a big congress in October.
"It will not be a political structure built on a vertical, around one or several people. We have ambitions to unite in one movement many dissatisfied people for whom the situation in the country has become unbearable. We will also cooperate with any member of the ruling party Georgian Dream which will go against [party leader] Bidzina Ivanishvili. Our door is open to them", Okruashvili said.
Gubaz Sanikidze said in his speech that the new movement is offering the country a new alternative.
"Today Georgia is still at a crossroads. The path proposed by the current government and its leader is a path to a dark closet where ignorance reigns, hopelessness, lies, cowardice, hatred, denunciations, where national interests are replaced by personal interests … Where the state is governed by the desires of one person, not the law", said Sanikidze
Sanikidze said the new movement is offering the country a "second path", where reforms will continue and development will truly take place.
Kote Kemularia says that under the current government of Georgia, there is a threat of a "loss of independence." Kemularia notes "the time of the oligarchs in power has passed," as recently shown by Ukraine in its presidential elections.
Who is Irakli Okruashvili?
Irakli Okruashvili was the Minister of Defence of Georgia in 2004-2006.
He was Saakashvili's closest ally, but in 2007 announced the creation of an opposition party in Georgia and made loud accusations of authoritarianism against Saakashvili, after which he was arrested on corruption charges.
After his arrest, he publicly denied the charges against the president and was released on bail, after which he immediately left Georgia and received political asylum in France.
In 2008, the court sentenced him in absentia to 11 years in prison for bribery.
Okruashvili returned to Georgia after the change of power in 2012, the charges were soon dropped from him and the court sentence was canceled.
As defence minister, Okruashvili was known for his tough and radical statements against Russia, as well as the unrecognized republics of Abkhazia and South Ossetia. In particular, in 2006 he publicly promised to "meet the new year in Tskhinvali" (the capital of South Ossetia).
The beginning of the process of successfully reforming the Georgian armed forces is also associated with the name Okruashvili.
Recently, Okruashvili has sharply criticized the government and the ruling party Georgian Dream, as well as its leader Bidzina Ivanishvili.