Flood in Baku
It's raining – for Baku it is always a fresh, urgent news that evokes a lively response in each and every person. From year to year we've been facing one and the same problem-there is nowhere we could take that water from the roads and pavements. There is a lack of sewer grates. Particularly there are few of them on any of the recently repaired road surfaces.
This time, on September 28, it was raining for 6 hours. Thus, the city became unsuitable for pedestrians. However, the drivers have had harder times. For example, there was so much water on Ziya Bunyadov Avenue, that the vehicles couldn't move and had to be evacuated one by one. The drivers complained, they have had to spend more than 2 hours in that 'pond'. The Emergency Situations Ministry was engaged in the evacuation process.
A minor landslide occurred as a result of rain near the Neftchilar metro, breaking down a wall along the road. The old-timers say, this wall has been built just recently, and the older one safely 'held on' for 70 years.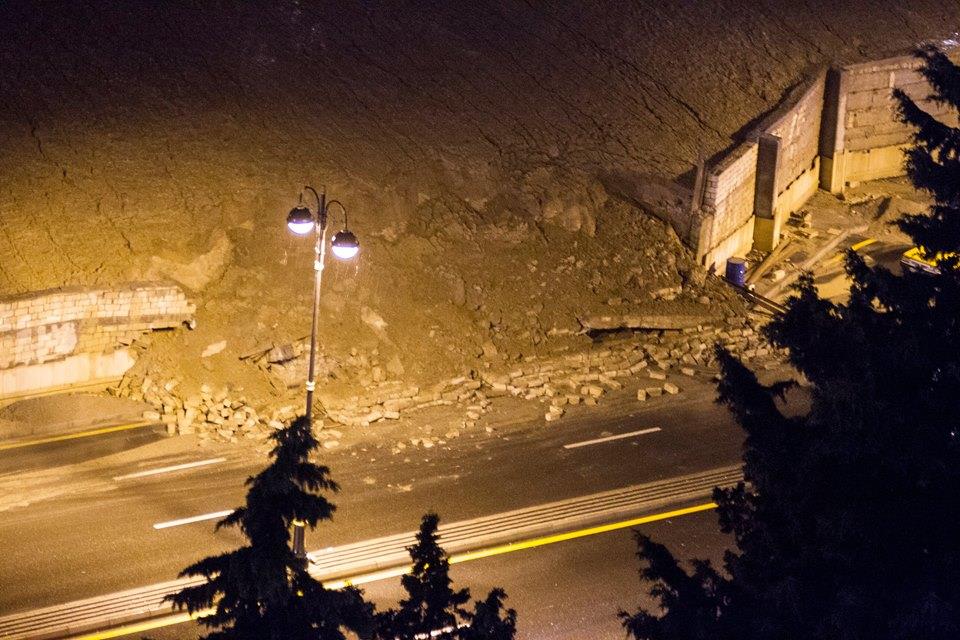 The social media users have traditionally competed in witticism. And again, by tradition, the head of Baku executive government, Hajibala Abutalybov, caught it bad. The latter refrained from making any comments for press.
"The lack of stormwater drain system indicates that for 25 years we've been moving from civilization to barbarity.
"The taxi drivers joke: 'How much would you charge me to sail to Ahmedli?
"Dad, could you catch a couple of fish on your way home.'
Interestingly, the state structures have been simply ignoring this problem year in and out, whereas the pro-governmental Mass Media have been using the annual floods as yet another opportunity to praise the Emergency Ministry.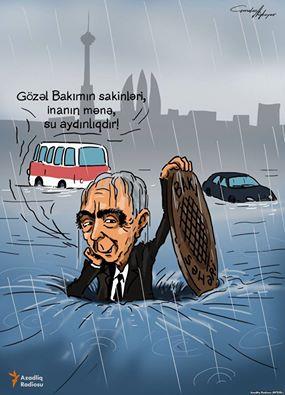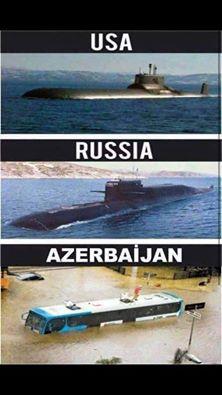 Опубликовано 29.09.2016