Fight Against Terrorism Or…
It was possible to guess, even not reading the news, that something wrong had been happening in Yerevan since morning of November 25. The armed people in uniforms, checking the vehicles, drivers' documents and searching trunks, have alerted Yerevan residents. News agencies responded immediately, having reported on detention of 10 individuals in one of private residential buildings in Nork-Marash district in Yerevan. Photos, showing seizure of the armed group, including three women, were published.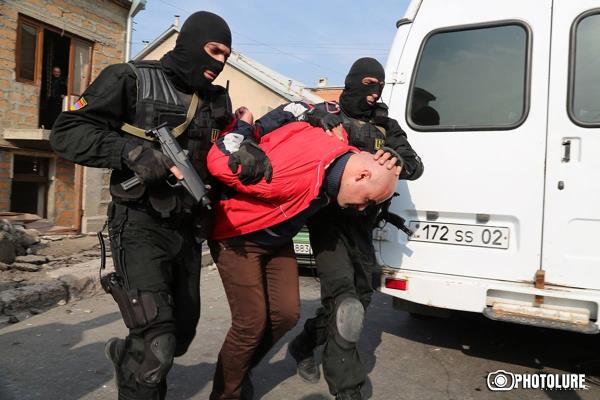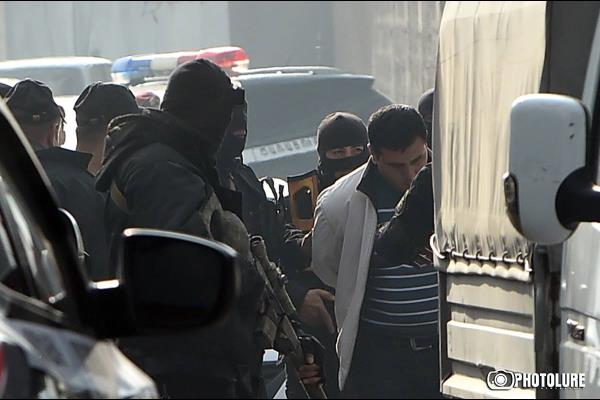 The detention operation was carried out by the officers of the National Security Service (NSS), which disseminated the information as follows: a criminal group, intending to "carry out series of grave crimes on the territory of Armenia, was revealed as a result of the operative-investigative actions. NSS provided news agencies with the video footage of seizure and the armament, which had been detected during the operation.
The phrase "series of grave crimes caused different emotions of people, including the news agencies, imagining in excitement detention of terrorists. First of all, given the developments of the global events, this news caused fear, followed by panic, thanks God, the hysteria was avoided.
By the evening the dust had been settled and discussion in social networks began – without anxiety and even with a touch of humor. There were such posts: "When I was watching the video shots of seizure, I was mostly wondering who would compensate for the broken door of the house. The point is, the criminal group rented for a month a private house in which they were detained. So, yesterday, the owner of the house was not in a playful mood. Besides, during the operation a part of the fence was damaged and the windows were shattered. The video of the seizure was compared with the film, made by some retakes.
Besides, there were allegations that people were to be frightened to avoid meetings, protest rallies ahead of the referendum on constitutional changes.
One of the Facebook users wrote: "Poor guys… They were not professionals that's why they messed up. For once in a while a pair of guys wanted to stand against the criminal oligarchical regime and things went awry. The opponents responded: " No pity at all! "What if they had done it, "God help you if your family were there. The question, on which no one has any answer yet, has hung in the air – "had done what?