Field hospital for 500 Covid-19 patients opens in Tbilisi
500 beds, most equipped with an oxygen supply system, will be installed in a field hospital that will be located at the Olympic Village in the Digomi district, on the outskirts of Tbilisi.
"Two five-ton tanks have already been installed to supply the beds with oxygen", said Minister of Health Yekaterina Tikaradze.
At the same time, she said that she continues to hope that the field hospital will not be needed and the hospitals will still be able to cope with the increasing number of patients amid the rapid rise in the number of coronavirus infections.
Out of over 52,000 people currently infected with Covid-19 in Georgia, almost 7,000 and 1,421 are in critical condition, 303 people are receiving oxygen, and 3,463 are placed in isolation in specially designated hotels, and 41,692 remain at home.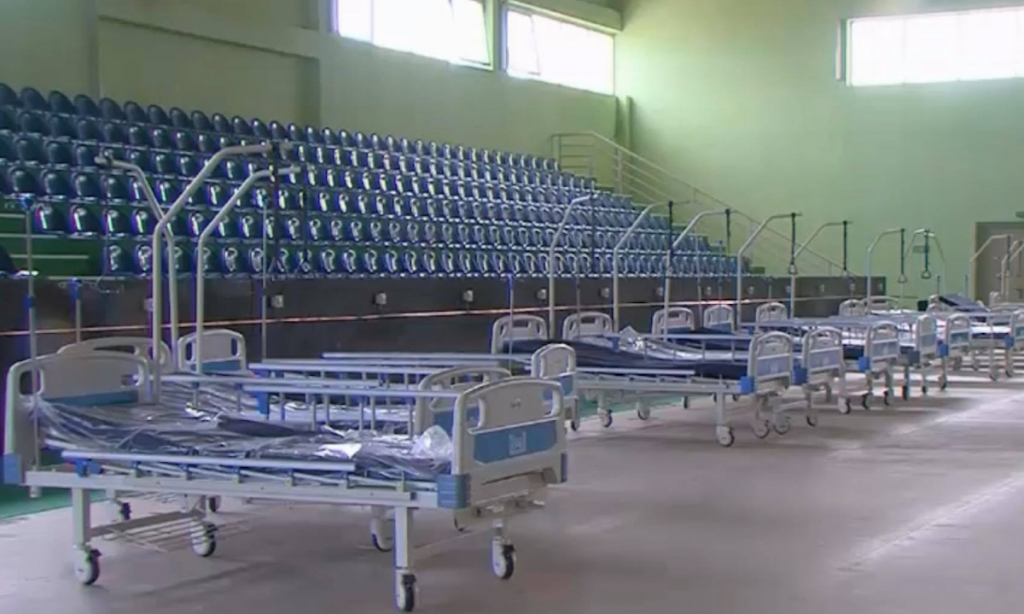 ---
---
Georgia is at the peak of the fourth wave of the pandemic. More than 40 people die of Covid-19 every day, the number of daily infections varies from 4,00-6,000.
More and more cases are being registered among children. About 200 children's beds mobilized in Tbilisi, which were practically unused during the second and third waves of the pandemic, however, now they are overcrowded. The number of infected children has already exceeded 500.
Director of the National Center for Disease Control Amiran Gamkrelidze told Rustavi 2 TV channel that 80-90% of infections in Georgia are delta strains, and this figure will increase even more in the future.
By August 17, more than 806,000 vaccinations were carried out in Georgia, about 239,000 people were fully vaccinated. This number includes foreigners.
According to official figures, the number of vaccinated citizens of Georgia is very low, at less than 10% of the population.
At the moment, four vaccines are available in the country – the German-American Pfizer, British AstraZeneca, Chinese Sinopharm (Beijing) and Sinovac.