Ex NATO deputy sec-gen: "German model" for Georgia should be put on the table
The idea of Georgia joining NATO in accordance with the "German model" should be up for discussion and could become a step forward for the country, American diplomat and former deputy Secretary General of NATO Alexander Vershbow said in an interview with Ukrainian Hromadske.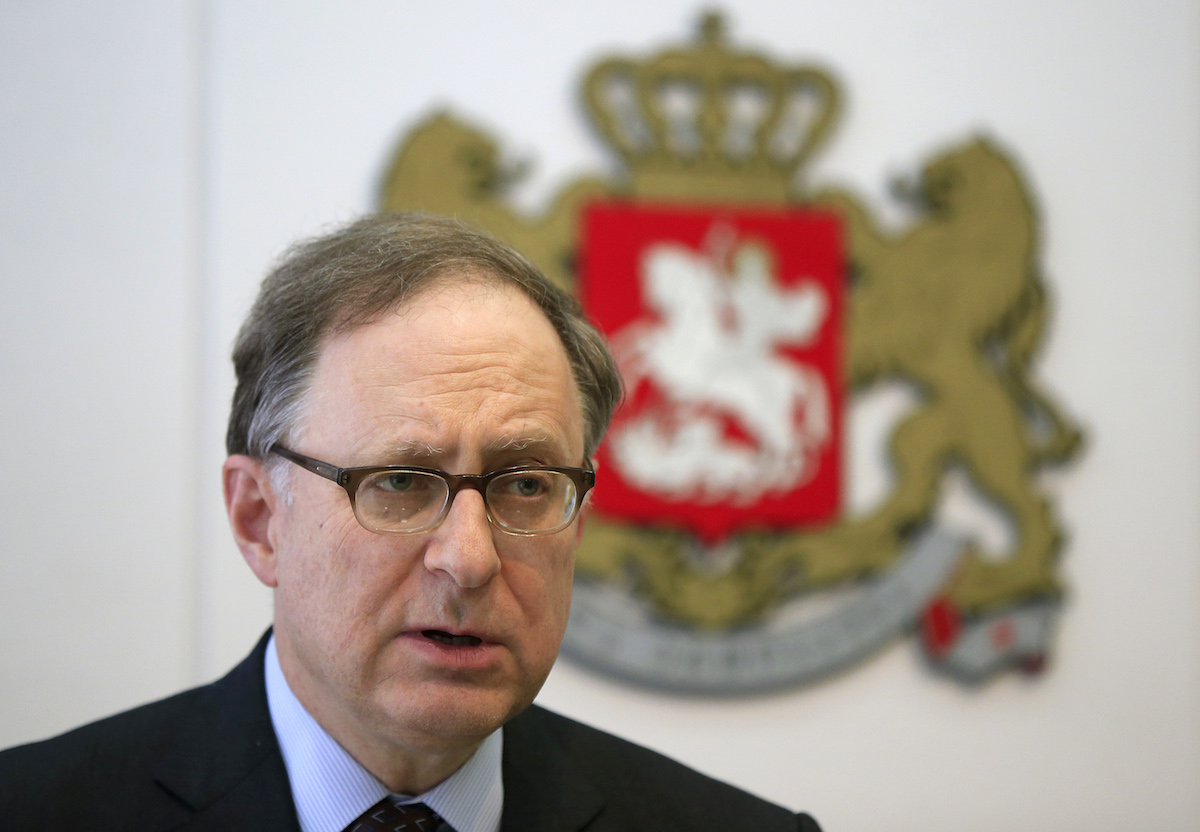 The possibility of Georgia becoming a part of NATO without the alliance's Article 5 (collective defence principle) extending to the breakaway territories of Abkhazia and South Ossetia was raised by ex Secretary General of NATO Anders Fogh Rasmussen in September. Opinion in Georgia remains divided.
• Op-ed: Georgia-NATO, 10 years of walking in circles
• Russian diplomat advises Tbilisi to make up its mind: either stability in the Caucasus, or NATO
"I think this idea is not only Rasmussen's idea — I've heard it from other sources", Vershbow said. "The Russians shouldn't get the impression that by occupying South Ossetia and Abkhazia they can permanently prevent Georgia from joining NATO."
"I think at least the possibility that when the time comes the allies are ready to move – Georgia could join, and temporarily accept that NATO would not apply Article 5 to the occupied territories would give Georgia more leverage in its negotiations with Russia. And it might in some circumstances be a way forward."
He also said that the same scheme could be applied in Ukraine as well.
"The problem, in both the cases of [Georgia and Ukraine], is that it could be portrayed as abandoning the occupied territories forever and, in a sense, rewarding the Russians in a perverse way for their territorial aggression. So, ultimately this would have to be Georgia's decision first and then the allies would have to agree."
However, Vershbow thinks that NATO membership for Georgia is not on the active agenda yet. So, Georgia and Ukraine have to continue doing their "homework", move towards NATO standards, keep on carrying out the annual national program that is the functional equivalent of the Membership Action Plan.
Former NATO Sec-Gen: Georgia should consider joining NATO without Article 5 applying to disputed regions