"Evacuate all NK residents to Armenia. There is no other way." Opinion
Evacuation of NK Armenians by international structures
Gegham Baghdasaryan, a Karabakh journalist and head of Stepanakert Press Club, appealed to the authorities of the unrecognized NKR to organize the evacuation of all residents to Armenia. He believes that it should be urgently carried out with the assistance of international structures.
Here is his entry on Facebook, in which he explains why the Armenians of Nagorno-Karabakh cannot stay and integrate into the Azerbaijani state.
---
---
Gegham Baghdasaryan, journalist
"There is no other way: the Artsakh authorities must appeal to the international community, the UN and the European Union, proposing, demanding the evacuation of people under their auspices. Armenia will not go for that. In any case, it would be more correct for the Artsakh leadership to make such a statement – both in legal, political and all other aspects. Let the world react, and Armenia too.
There are no conditions, absolutely none, for the residents of Artsakh to live normally. Azerbaijani military are on the approaches to all settlements, all key road junctions are under their control. And in no case will they retreat, even if there is a UN resolution.
There are hungry and desperate people everywhere. There is no alternative to evacuation.
Even if we imagine such an unlikely scenario that the European Union would send hundreds of observers to Artsakh, little would change in the lives of the hostage-takers. And even if we imagine such a phantasmagoric version, according to which the UN or NATO will send peacekeeping forces to Artsakh and there will be a soldier near each house, even in this case there will be no normal life. There will be a version of hell.
Those who hold a different opinion should imagine the following. People remaining in Artsakh will be forced to obtain Azerbaijani citizenship. They will be forced to learn Azerbaijani, the language of hatred, the language in which anti-Armenian propaganda has been conducted for decades. They will be forced to take the subject "History of Azerbaijan" in schools, the textbook of which is full of hatred towards Armenians and humiliation of everything Armenian. But even this is not the worst of it.
Anush Gavalyan, an expert from Artsakh, wrote about the situation, which, at first glance, also seems phantasmagorical, but, unfortunately, in fact it is very real, painfully real.
Where will the youth of Artsakh serve? Naturally, in the Azerbaijani army.
Can you imagine the situation of our youth in this army? Now imagine another thing: Azerbaijan declares war on Armenia, and our Armenian soldiers have to participate in it. This is the hellish and monstrous situation in which we find ourselves.
The Russians do not want the people of Artsakh to leave the territory. Russia wants a significant part of the population to stay here to justify its criminal presence.
And Azerbaijan will want to keep the Artsakh people here temporarily. Baku wants to create a "civilized showcase" and talk about "tolerance" in its country, thus washing away all its atrocities and atrocities. And then, at an opportune moment, start bloody massacres again.
The West is also not yet inclined to the idea of evacuation, because it will have to recognize the ethnic cleansing carried out before its eyes and its shameful "powerlessness".
But everything depends on us. If the Artsakh government is reasonable, consistent and courageous, we can achieve our goal. The Artsakh leadership is also trapped, forced by threats to accept the plan of the Azeris and Russians. But the people of Artsakh have no other choice, they must force their own authorities to turn to the international community.
We must not put people's lives into geopolitical games again, we must not allow it. People who have seen three wars, suffered terrible losses, hunger and deprivation, must finally get the right to human life. We must give our children a chance to live a creative and dignified life.
An organized evacuation has another advantage: we will be able to transport and save our movable spiritual and cultural values and the state archive."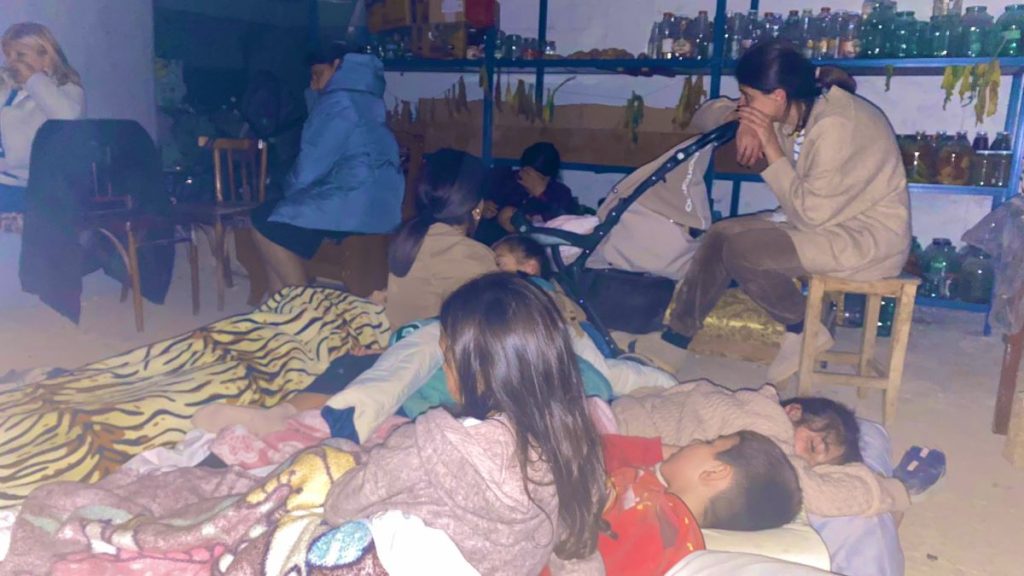 Follow us – Twitter | Facebook | Instagram
Evacuation of NK Armenians by international structures