Armenia. Crisis following crisis
July 31 saw the end of an internal crisis in Armenia that has lasted for almost two weeks. The armed group calling themselves "The Sasna Tsrer ("Daredevils of Sasun) which seized hostages in the police regiment in Erebuni on July 17, surrendered and declared they intend to continue their struggle under the status of "prisoners of war.
What has changed in Armenia in these two weeks? Psychologists and sociologists register the sharp increase of such emotions as hatred and anger – because of both the authorities political and economic obstinancy and brutality demonstrated by police on July 29. Protesters were forced into the Sari Tag district of Yerevan that day where the slaughter broke out, journalists and civil activists were arrested, and leaders of the protest leaders were detained in a cruel manner.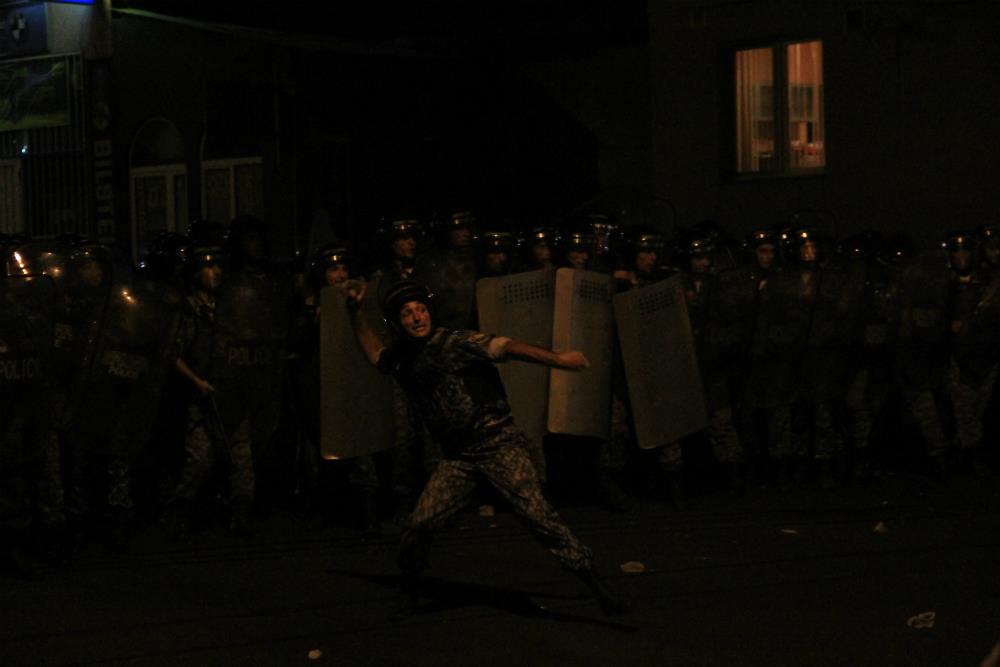 The accounts differ. Some believe the police were intentionally isolated from the people so that they could not join the protest in case there was disobedience. Another explanation is that the authorities had indeed meant to demonstrate their willingness to act in a non-democratic manner in order to intimidate the population.
However, once we forget about psychology and ethics and turn to the political aspects involved, it becomes obvious that the pre-election campaign has begun. And it is likely to be a stormy one. In July the Armenian President, Serzh Sargsyan, demonstrated that he still controls the situation, though it also became apparent that it is possible for it to escalate suddenly.
Parliamentary elections in Armenia are scheduled for December 2017. These will be the first elections after changes to the constitution in December 2015 which have transformed Armenia from a presidential into a parliamentary republic. Changes in voting laws have also been introduced in spring, making it so that a coalition government representing all parliamentary bodies will now be formed.
For years  Armenia has been ruled by the so called «presidential triangle», coalitions and unions. Robert Kocharyan joined forces with Levon Ter-Petrosyan against Serzh Sargsyan after which Sargsyan and Kocharyan formed a united front to oppose Ter-Petrosyan.
There is no way to confirm that the group "Sasna Tsrer is made up of Kocharyan supporters, but the party led by ex-foreign minister Vardan Oskanyan, which is considered to be Kocharyan's ally, officially were in support of the protest began by the "Sasna  Tsrer demonstration. Media synidcates affiliated with Oskanyan, particularly CivilNet, are also leaders of the antigovernment propaganda campaign.
It is impossible to say whether the "Sasna Tsrer uprising is connected to agreements which are meant to influence the future coalition government. However, Serzh Sargsyan's statement that there won't be any place for those who condone violence and come to power in a malicious way is definitely no coincidence.
It is worth mentioning that on July 31, Zhirayr Sefilyan, who is currently being held under arrest, made a statement devoted mainly to the national coalition government. Zhirayr Sefilyan is the informal leader of "Sasna Tsrer whose orders the group is ready to obey including to surrender. Sasna Tsrer members did so immediately after Sefilyan's statement.
They stated no conditions except for one – that Armenia is not to become a province of Russia. Sefilyan, in his statement, also demanded to withdraw Russian border guards from the Iranian and Turkish borders and introduce their Armenian counterparts instead. A day before these statements, in an interview, one of the leaders of "Sasna Tsrer, Varuzhan Avetisyan, stated that the current uprising his is taking part in is a fight against Russian colonialism.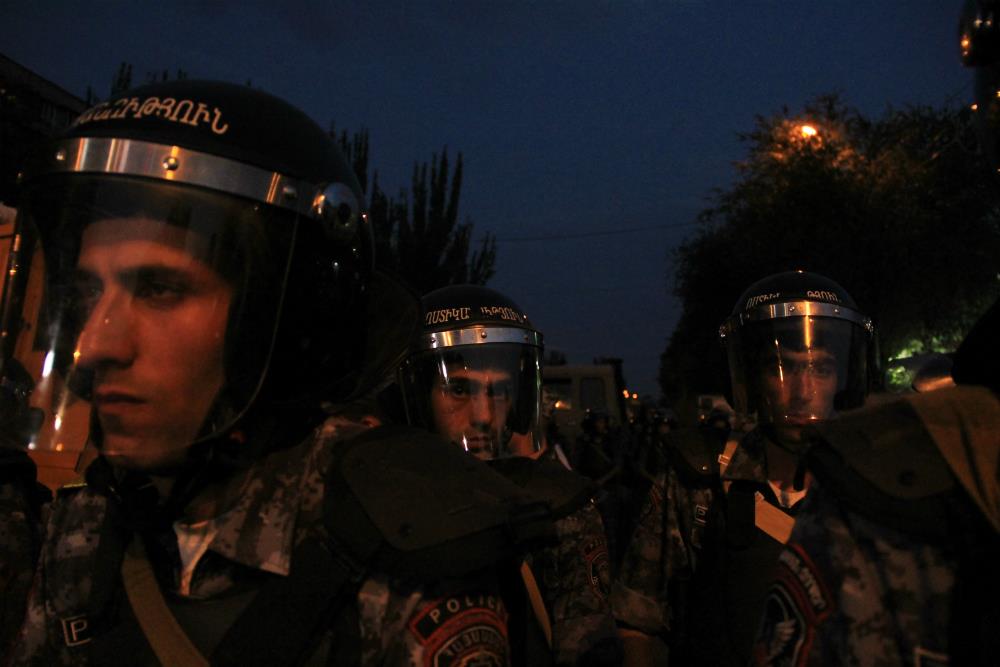 On August 1, after the situation was resolved without any losses, President Sargsyan came out with statements of his own. As if to answer Sefilyan, he said that the national coaltion government will be formed but not until a few months have passed, meaning, obviously, the upcoming elections.
Serzh Sargsyan did not dwell on the issues of Armenian-Russian relations and decolonization raised by "Sasna Tsrer. However, it has become public knowledge that on August 10, he will be meeting with Vladimir Putin in Moscow. The meeting was initiated by the Russian side. It seems like there is a knot in Armenian-Russian relations which has to be untangled.
Published: 07.08.2016