Prime Minister of Georgia responds to parents of children with achondroplasia for the first time
Children with achondroplasia
At a government meeting today, Georgian Prime Minister Irakli Garibashvili for the first time talked about a protest by parents of children with achondroplasia syndrome and urged them not to participate in political campaigns. According to him, not a single state program in 200 countries of the world finances the treatment that the parents ask for.
The Prime Minister did not say whether he intends to take into account the parents' request and meet with them. According to him, nothing threatens the lives of these children, because we know many "famous people with such a diagnosis."
Also, according to Garibashvili, the state will fully finance the treatment abroad of all children diagnosed with cancer. The Prime Minister noted that there are 300 such children in Georgia, and they have chosen the best foreign clinics, with a treatment budget of about 30 million lari [almost $12 million].
In recent months, parents of children diagnosed with achondroplasia have been holding protests in front of various government buildings in Tbilisi. For almost the entire past week, the protest has taken place in front of the Government Administration building. The protesters demand that the authorities finance the purchase of Voxzogo (active ingredient visodorite). This is an expensive medicine — the annual dose for one child costs $200,000.
Families of children diagnosed with achondroplasia turned to the Ministry of Health and the authorities for help more than a year ago. They say that the ministry made promises, but they were never provided with medicines.

Health Minister Zurab Azarashvili said that the Interdepartmental Council for Rare Diseases did not give a positive recommendation on the purchase of a drug for achondroplasia.

Deputy Health Minister Tamar Gabunia said yesterday that the drug is an early stage drug and the World Health Organization has neither a recommendation nor standard guidance for it. Therefore more work and time is required to determine the stages of introduction of the drug in the country.

Achondroplasia is a rare genetic disorder that slows bone growth and can cause health complications such as sleep apnea, ear infections, and curvature of the spine (lordosis). More serious complications are accumulation of fluid in the brain (hydrocephalus) and narrowing of the spinal canal, which pushes and compresses the spinal cord. Achondroplasia is caused by changes in the FGFR3 gene.

According to various sources, achondroplasia occurs in one in 20-30,000 children worldwide. There are no exact statistics on how many children with this disease there are in Georgia, but parents independently calculated that there are about 20 children with achondroplasia in the country.
What else did Irakli Garibashvili say?
● I would like to explain to the public that the state did not refuse to finance this drug either to the minister, or to his deputy, or to any representative of our government.
● In recent days, those who are not aware of this problem are presenting it as if the government gives this medicine to a child, everything will change. Plus, they act like these childrens' lives are in danger, which is a lie.
● In 200 countries of the world, no government program finances treatment with this drug, and we are told that Georgia should be an exception.
● If we were irresponsible populists,we would probably allocate this money, but this is wrong, we are a state of laws, we look at laws, rules and rely on more qualified opinions.
● I want to say that everything will be ok, let's wait a few months, we will have more information, we are in touch with the company that produces this drug, WHO, countries in Europe, America, and as soon as the problem is resolved, as soon as several countries start treatment according to the recommendations, we will also join this program.
● We do not refuse you, my dear citizens. There are no questions about the amount, let it be 10 million, this amount is not fundamental and critical for us.
---
---
What do parents say to Garibashvili?

Protests meanwhile continue.
Salome Gabelashvili, the mother of a child diagnosed with achondroplasia, answers the prime minister and says that the request to see him remains unchanged.
"If we are dear citizens for him, let him meet with us once, let him find 20 minutes. The fact that this medicine is not funded in the Czech Republic and in other countries is incorrect. He must listen to us and meet with us if we are dear citizens to him. After his speech, I still want to meet with him. We are fighting for our children," Gabelashvili says.
"I listened, and you know what it was like for me? They say wait, but it sounds like a refusal to us. What we were pleased to hear is that finances are not a problem. These words made us happy, because when we had meetings at the Ministry of Health, finances were always a problem."
Keti Begiashvili, the mother of another child with achondroplasia, says she is not surprised by the prime minister's response:
"Do you think we parents are involved in politics? Why aren't you listening? Why don't you listen to the doctors treating our children who brought new information from the USA? The States have reduced the age limit for this drug, Mr. Prime Minister: it was from 5 years, and as of March 7 it has dropped to 2 years. I am not surprised by this answer, do not think that we will give up, on the contrary we will become stronger, we will not stop."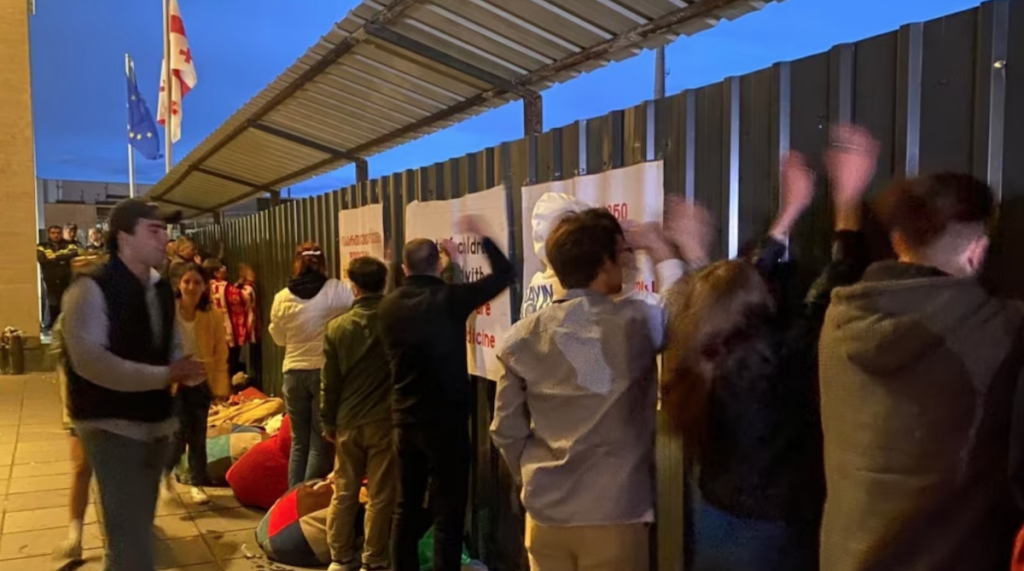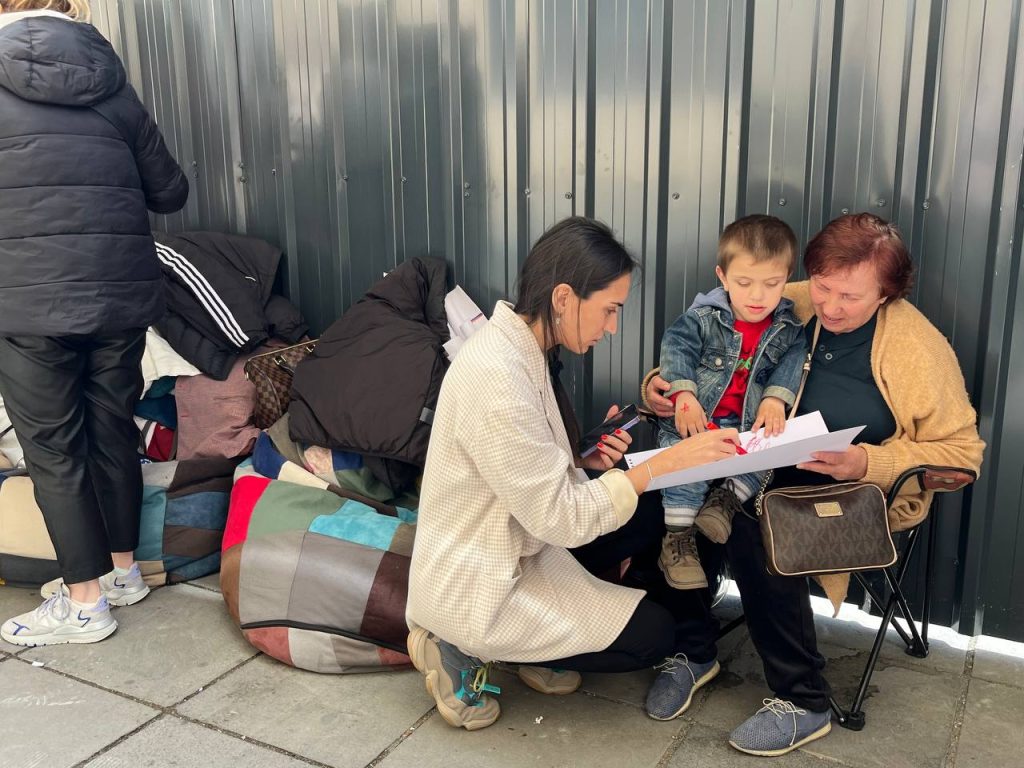 Protest, 23 April. Photo: Mtavari Arkhi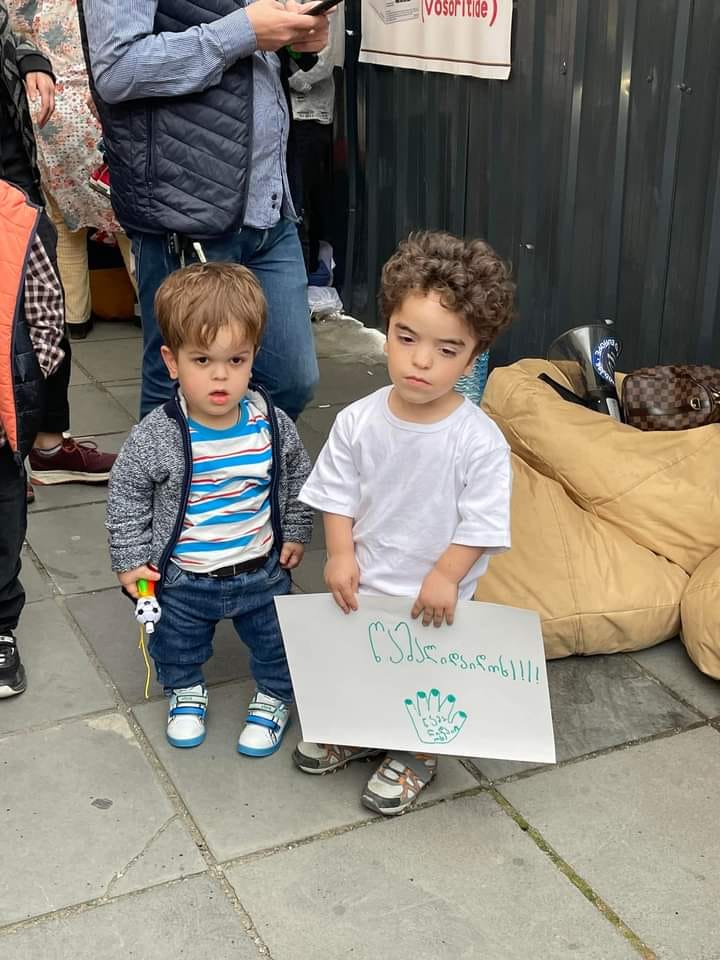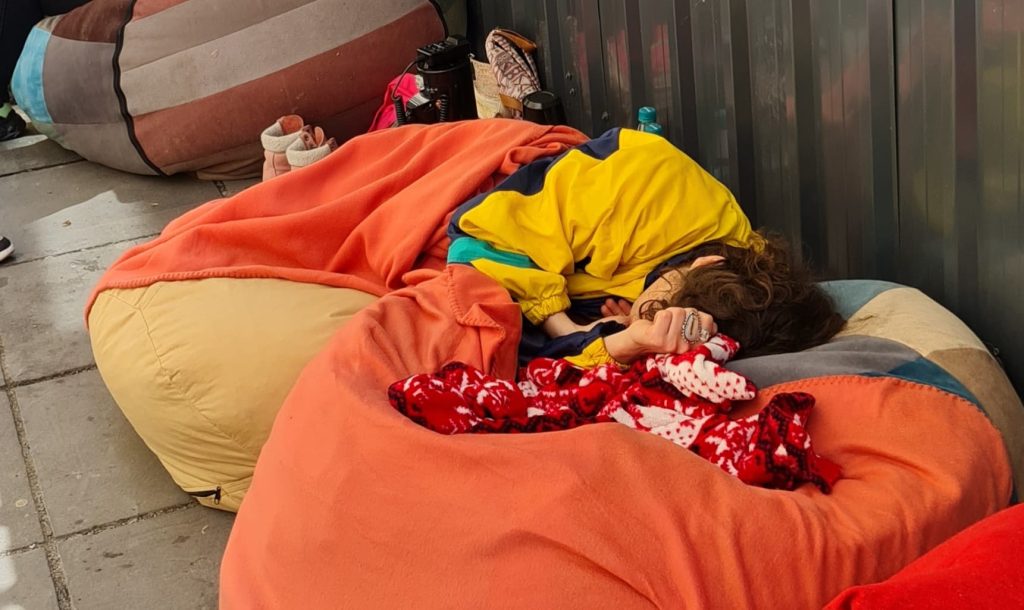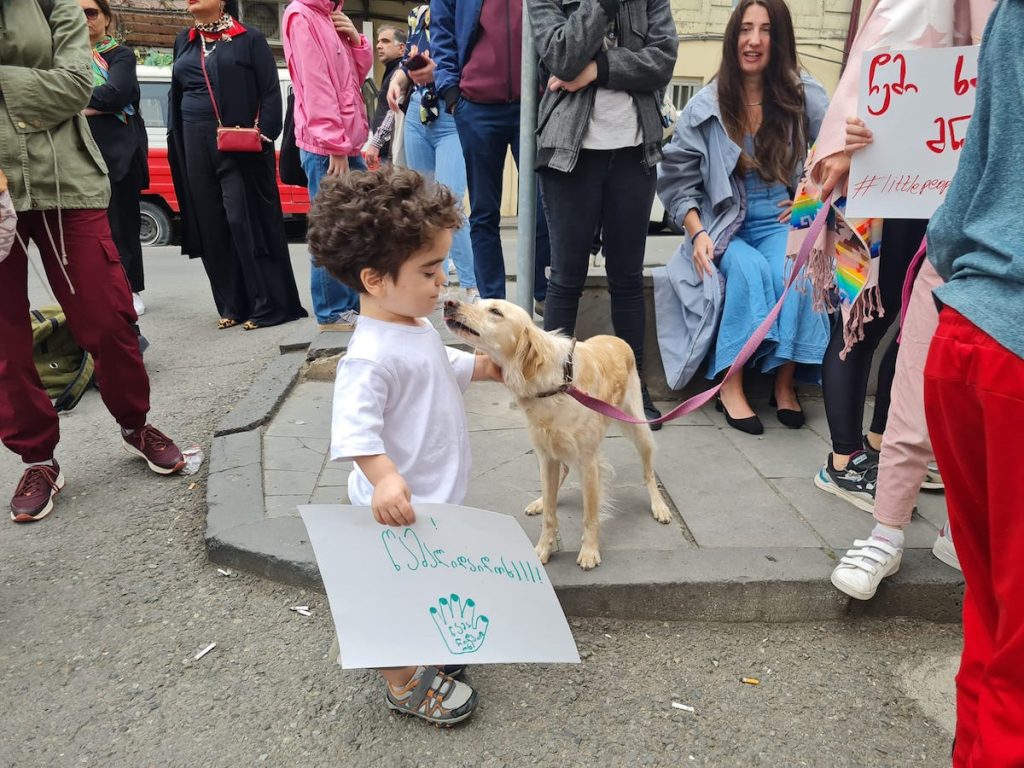 Children with achondroplasia