Children in village of Balta, North Ossetia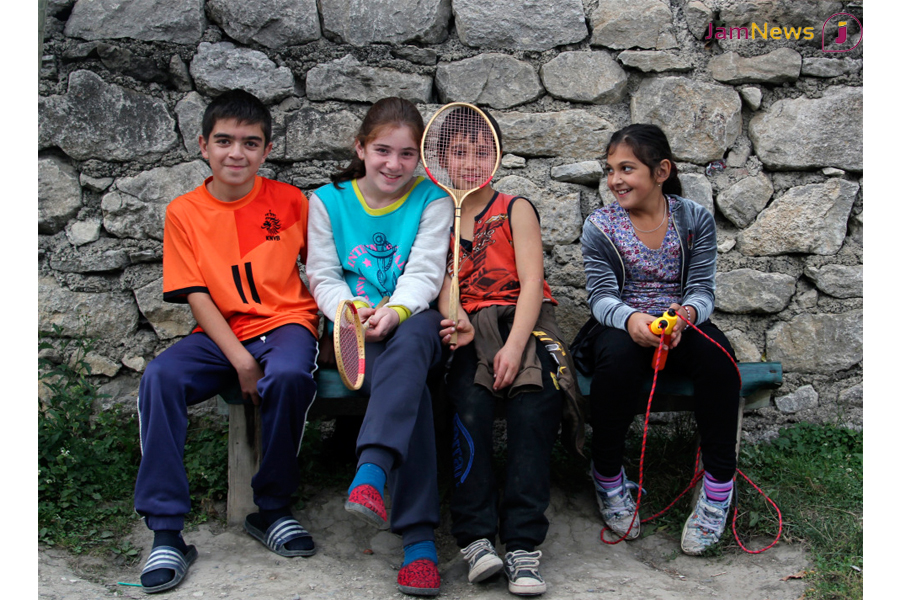 Children in Balta village, North Ossetia, are unsophisticated in computer games and spend their free time in the street. At first they were posing for pictures and then they chased after me and asked:
'And where's out photo?'
And the guy with a badminton racket requested:
'Could you please bring in the photo to my mom, our house is the second round the corner.'
There is just one school in Balta, but there are children of 11 nationalities studying there. The material about this unusual village will soon be available on JAMnews website.