Chechen human rights advocate sentenced to 4 years for marijuana possession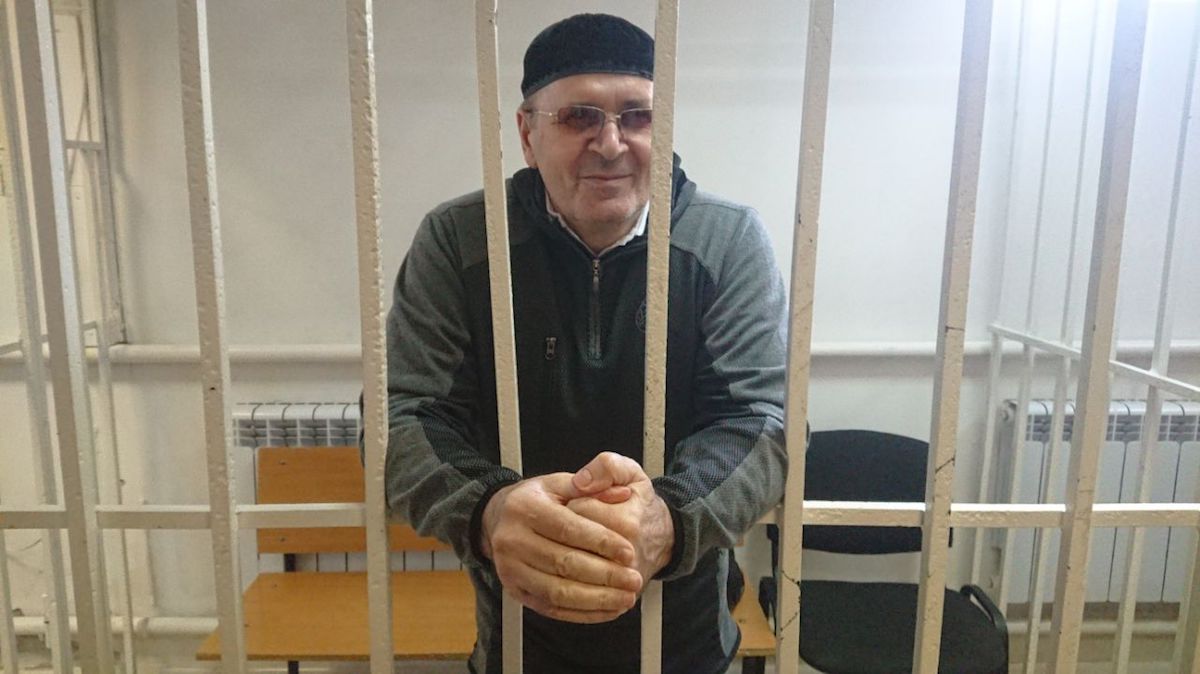 A Chechen court has sentenced human rights advocate and the head of the Memorial NGO, Oyub Titiev, to four years in prison "for the possession of a large quantity of drugs".
Novaya Gazeta reports that the court found Titiev guilty of marijuana possession, but also considered that he did not have a criminal history.
The court also ruled that Titiev does not pose a danger to society, therefore, the crime can be classified as moderate.
The final court session yesterday lasted more than eight hours.
• Frightened parents renounce their children, while Chechen authorities persecute human rights advocates, LGBT individuals and teenagers
• Relatives of Chechnya car accident victims ask republic head to 'forgive' culprit – his cousin
A colony-settlement is a penitentiary institution in Russia where convicts of crimes committed by negligence serve their sentence, as well as persons who have committed crimes of minor or moderate severity for the first time. 
Convicts in colony-settlements are monitored with light supervision. During the day, they enjoy the right of free movement within the colony, and with the permission of the administration, can even leave it. Convicts may be allowed to live with their families not only on the grounds of the colony-settlement, but also outside it. They may have money with them, wear ordinary clothes etc.
Earlier, the prosecution demanded four years in prison and a fine of 100,000 rubles.
Last week, making his final statement in court, Titiev again stated that his criminal prosecution is related to his human rights advocacy work:
"As we know, those who fabricated this case and gave false testimony for eight months, [are] trying to keep me in jail for as long as possible … they all consider themselves Muslims. None of them are interested in establishing the truth. I am ashamed to see people who call themselves Muslims fall so low."
Titiev was arrested on 9 January 2018 while en route to the dentist.
Police officers allegedly found in 200 grams of marijuana in his car. Titiev denies that the drugs belonged to him, and his lawyer insisted in court that the drugs were planted on him. The lawyer also stated that the case against his client was fabricated for political reasons in order to end Memorial's investigative and human rights activities, in which Oyub Titiev was engaged.
Well-known Russian and international leaders have repeatedly spoken out in defence of Titiev, and the European Parliament and the US Department of State have demanded that criminal prosecution against him be stopped.
Amnesty International, Memorial and Humans Rights Watch have recognized Titiev as a political prisoner.