Beautiful Batumi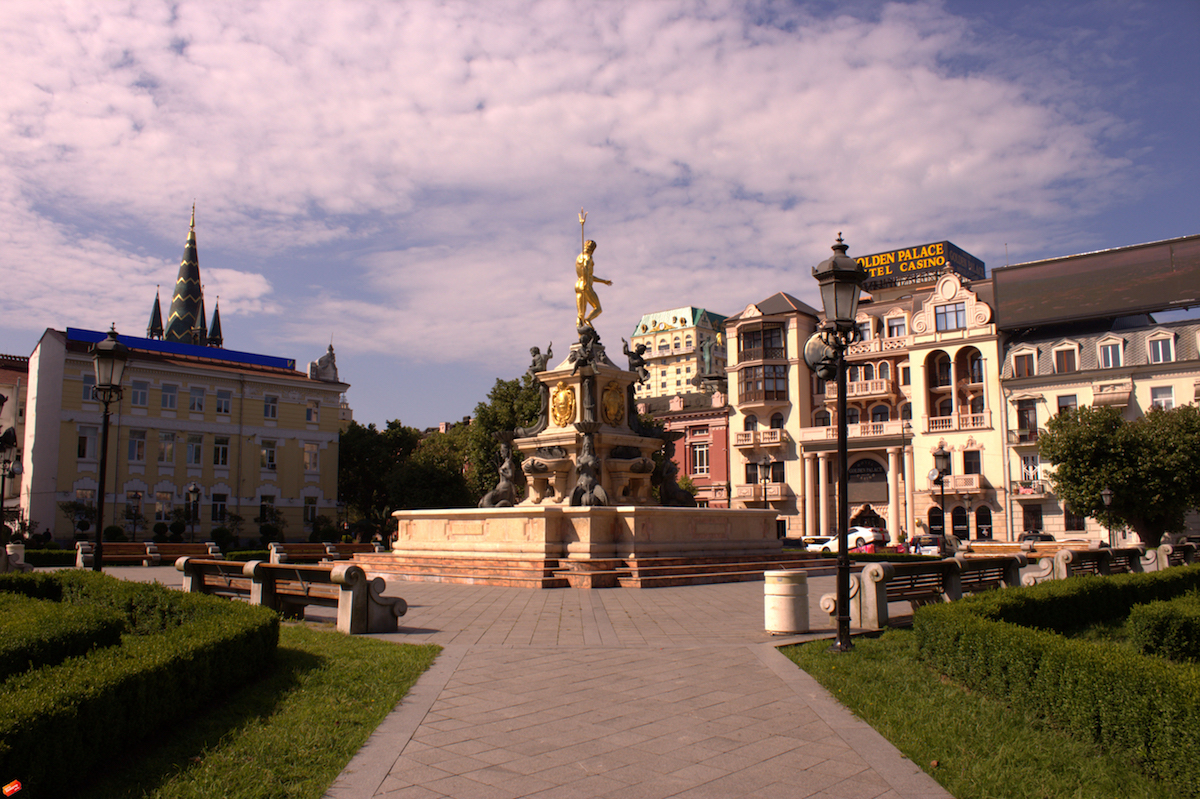 Batumi is a Black Sea resort town on Georgia's west coast. The city is the capital of the Autonomous Republic of Adjara – a region which borders Turkey. It is a colorful port and resort town which is used to speaking in different languages, meeting international sailors, visiting businessmen, touring musicians and a multitude of tourists. This summer, Batumi is awaiting more guests than ever before.
https://www.youtube.com/watch?v=U6Y9cjvjeAg&feature=player_embedded
Even if you come to Batumi every year, it seems that the city greets you differently every time you arrive, as if it has gotten younger: and its not just about its new cafes, hotels and shops, but in the little details, which may not be immediately noticeable. For example, the new tiles that has been laid out on the seaside boulevard, the new umbrellas on the beach or the new lighting on buildings that comes on at night.
The public showers and deck chairs have been upgraded for the new season; both of them shine openly on the boulevard, which is the epicenter of city life. It beckons both locals and visitors: here people come to meet both for dates and for fun, for business and for coffee and lunch. People walk with their children and talk. They ride on bikes, play ball or dance in clubs. There's much to do, because the boulevard itself is rather long: about 7 kilometers. They started building it back in the 19th century, and it was completed only in the 21st. In 2004, it was extended by 1200 meters. This part was called the 'new boulevard' and the houses and buildings that were soon erected around it were called 'New Batumi'.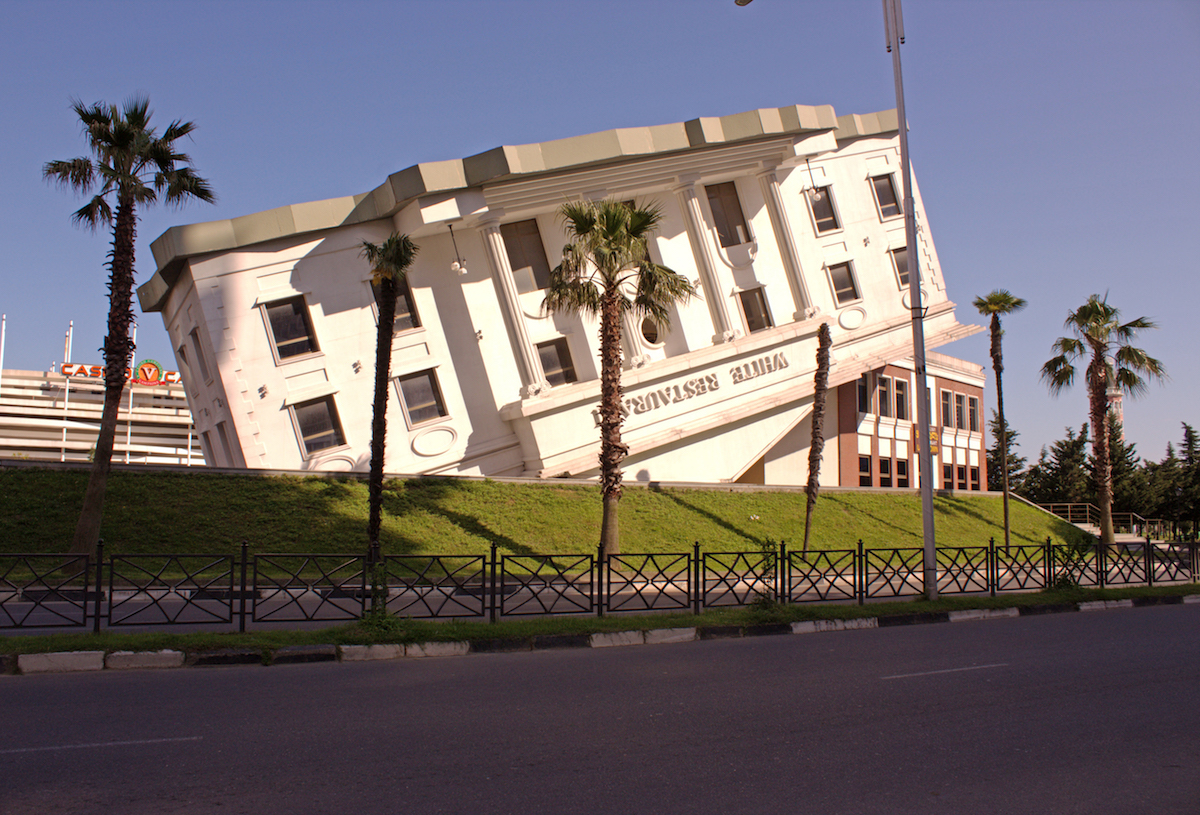 This new part of the city owes its existence to the former political team, who enacted many initiatives in Batumi and gave it new life. During the years of the former President of Georgia, Mikheil Saakashvili, dozens of buildings were built in Batumi.
Some of them were rather ambitious buildings which, despite their extravagance, were quickly accepted and became the calling cards of the city. For example, the McDonald's restaurant in town was acknowledged by information portal ArchDaily as the best commercial building of 2013. The House of Justice is called the 'bottle' by Batumi residents for its unusual form. The 24-story residential buildings 100 meters away from the sea on Khimshiashvili prospect have also gotten much attention.
Nature and the ease of doing business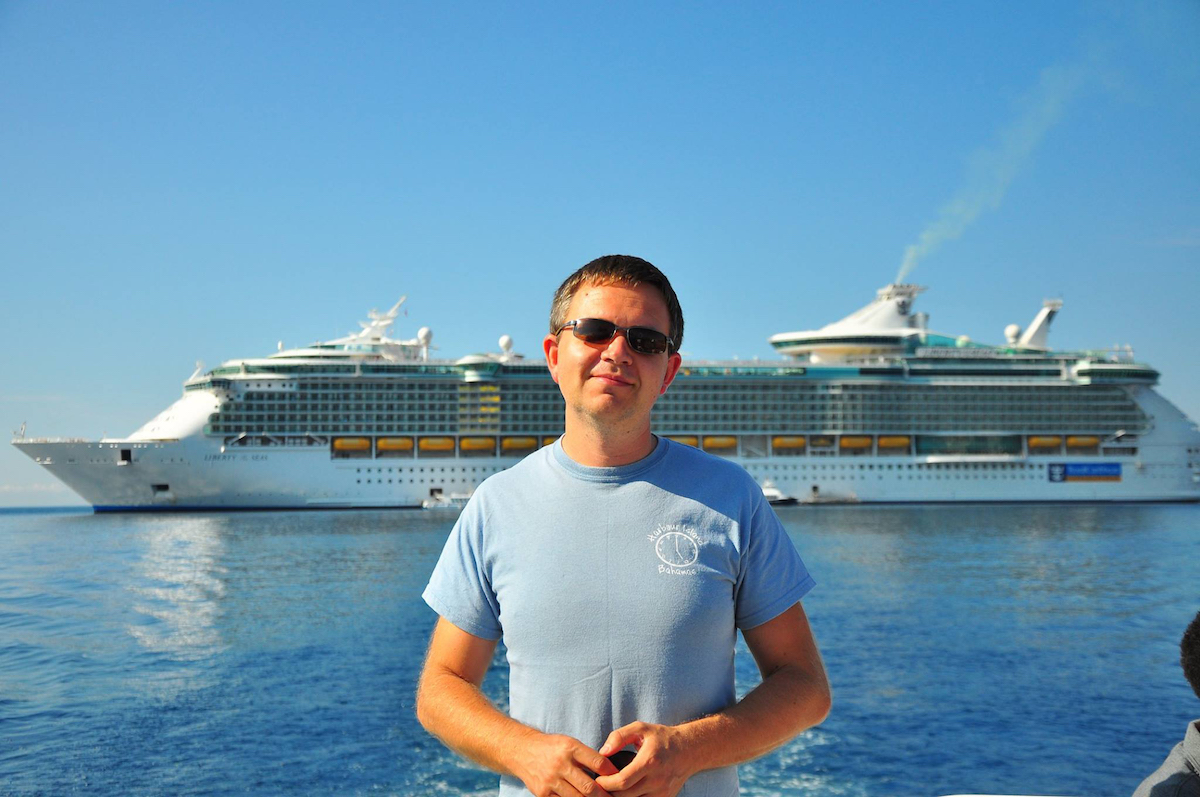 "In the Ukraine, the economy is more developed and the purchasing power of consumers is much higher; many, including myself, have decided to try our hand at doing business in Georgia."
Vladimir moved to Batumi in 2014. Before that, moved he managed to convince several friends to buy apartments in Batumi – high-rises on profitable terms, and managed to buy shares in 24 apartments, which was then turned into a three-star hotel, which is now called 'Orbi'.
"It's profitable and easy to buy property – you can relax by the sea whenever you want, you can put up friends, and rent your apartment and earn some money on the side. Look at it from whatever side you want – it's only a plus! Our 24 apartments take up an entire floor. It's a three star hotel, and it's not very expensive. Our most expensive seasons is in August, when a room costs between 80 – 160 dollars. Here in winter you can get a room for 20 dollars. In summer, we have so many people that want to stay here that we don't have enough rooms. We work with tour agencies from Ukraine, Belarus, Russia and Kazakhstan. This year we entered into a partnership with Iranian agencies as well."
Vladimir says that the flow of investments is palpable and, after the change of power, construction in Adjara still continues.
Vladimir commented on several obstacles that hinder the development of tourism in Adjara.
"One can fly to European cities for 40 dollars. However, a trip to Georgia costs 200. Many of my friends want to come to Georgia, but they don't come because it is too expensive."
According to Vladimir, the Batumi airport rarely has cheap flights from Ukraine and Europe. Low-cost airliners fly for the most part from Kutaisi and this is several hours away from Batumi.  
Hostess of a hostel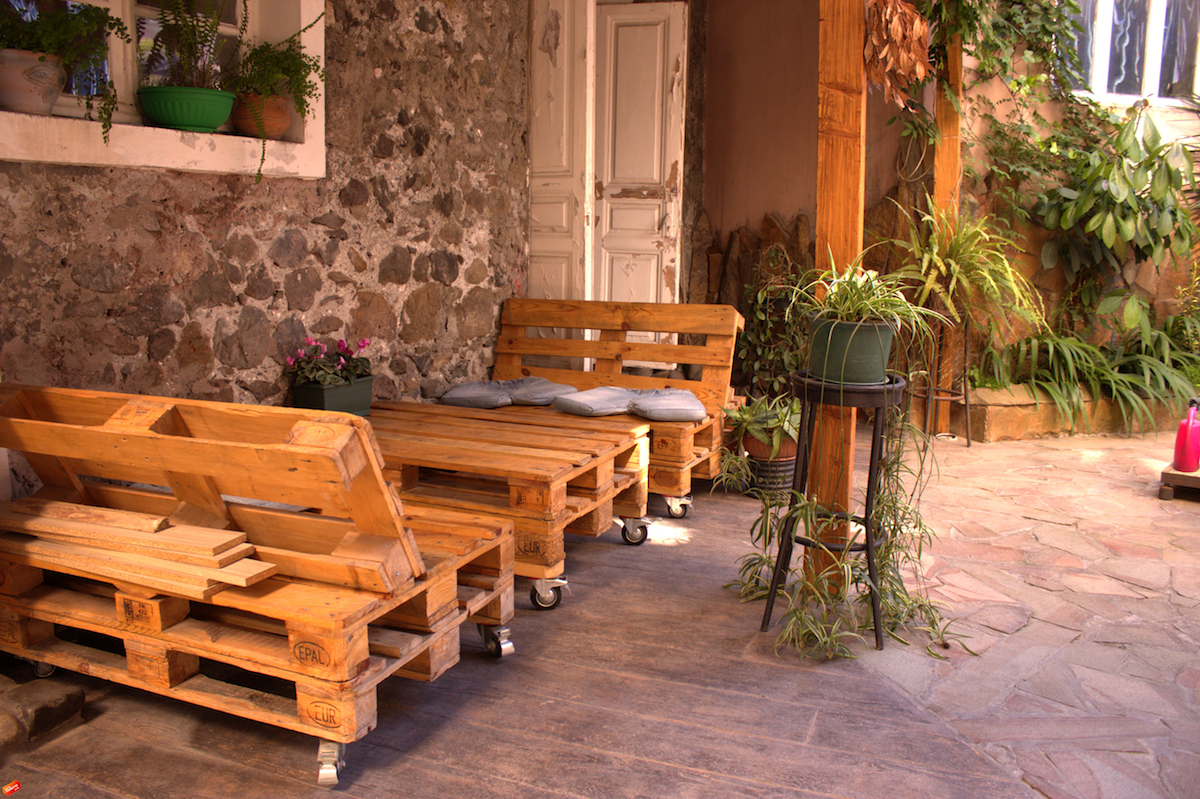 Batumi isn't very big, but it is very diverse. The high-rises of the city may remind one of Miami or Tel Aviv, but if you leave the city center behind you, you're once again in Georgia. Small houses, courtyards resounding with many voices, backgammon players in the shade of grape vines and laundry strung out to dry. In many old homes of Batumi one can find hostels.
Rusudan Chichinadze opened her hostel five years ago. It's called 'Globus' and is in the old district of Batumi, on Mazniashvili Street.
Rusudan studied to be an economist. Afterwards, having decided to get involved in tourism, she did a three-month course.
"Basically, we have guests from countries of the former Soviet Union and Europeans – people that come on bikes or motorcycles, and who don't want to spend a lot of money on accommodation. These are generally people that have seen so much in their time that one would think there is already nothing more that could surprise them. Our lodgers say that they look for communication and socializing in the hostel, both with other tourists and with the owners of the hostel. They like our courtyard, where we have coffee and long discussions. One lodger liked our place so much that he organized a training session for our administrative team in Poland."
When the hostel started working in full swing, Rusudan was invited to work as an advisor at the Department of Resorts and Tourism of Adjara. Of course, she didn't stay there long – she left unconvinced of the usefulness of the structure, because the problems that were brought up by the members of the council were always left unsolved. According to Rusudan, there are many problems in the tourism sphere of Adjara and the cost of utility payments is just one of them.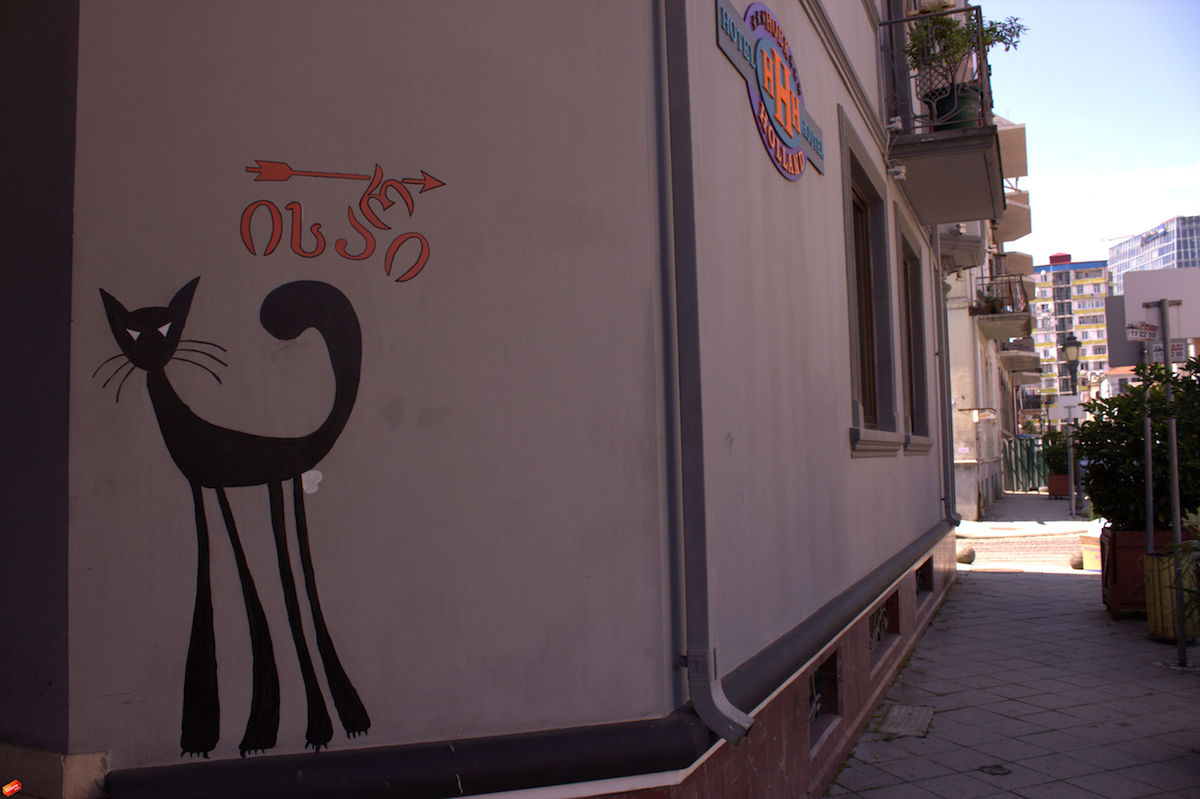 "I would like to bring down the price for those who come to stay with me regularly. But I can't – electricity, gas, water, it's all so expensive. It seems to me that this problem could be looked into by the state. For example, in neighboring Turkey they try to support small businesses – they bring down the prices for the owners of small hostels – and take less for their utility fees. This would be a big boost for us."
Dancing on the deck
People come to Batumi for the sun, for the sea and for a good time. One way of entertaining one's self is to go dolphin watching. Khvicha Tantava bought a boat six years ago. It was built in 1997, and is still new for a ship, explains Khvicha, who claims that if used properly, the boat could last about 100 years.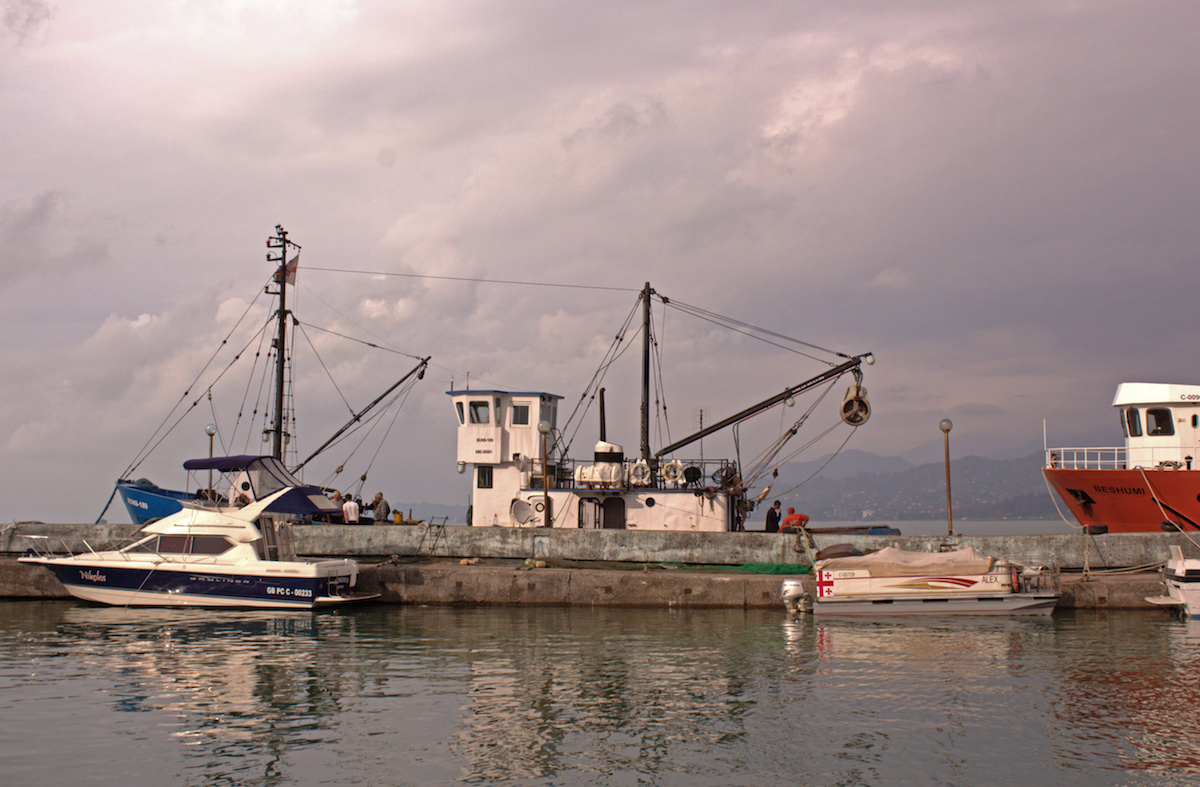 As we chat with Khvicha and stand on the deck, a group of children gather at the head of the ship in addition to a few women – it looks like a school excursion. The adults discuss the price. A half-hour ride on the ship costs 5 lari (2 dollars) for children and 10 lari (4 dollars) for adults. After agreeing, the children get on the boat. They try to get up to the upper deck. The boat's horn goes off, and the ship sets off from the shore. Music turns on and a rather unexpected show begins – a group of girls starts performing eastern-style dances. There is sharp competition in the port for clients and customers. For this reason, every ship here has its own gimmick in order to attract tourists. Khvicha made his bet on dancing staff.
"Last year we paid 70 tetri (about 30 cents) per cubic meter to dock at the port. This year it's gone up to two lari (about 80 cents)," complains Khvicha. "In addition to payment for water and gas, the monthly amount comes out to about 1200 lari (500 dollars) in mid-season; that is, when the ship goes out to sea at least occasionally and we receive some income. In winter, it's much more expensive."
"Can one say that the government is working to help the development of tourism? In summer, yes, there are a lot of tourists, but why does no one ask me how I get along in the winter months when the boat simply floats there in the port? We have to pay for these three months, no one indulges us in anything. It's the opposite, actually: from the Ministry of Economy we've had some threats that they will put in other boats instead of ours if we don't pay the fees," complains the owner of the boat.
"I went out to sea 30 times, and that means I got rich and can easily cover taxes and other expenses – It only looks that way from the side. Moreover, ever year we have to go through a technological inspection and have to do obligatory repairs on the boat. If you put together all these expenses, then they come to about 20 000 lari (more than 8 300 dollars) per year! And the working season is short, from 15 July until about the 25th of August. And of course the owner has to pay for his spot at port, for a team and staff, and repair the boat which he has already invested in. If you go by the shore and talk with the owners of the boats, you will find out just what large bank loans they have."
All the leisure crafts, says Khvicha, are included in the yacht club. But there are no surveillance systems nor security guards. And the owners have to worry about their own crafts themselves. They are encouraged by just one thing: there really are many tourists. And every year there seems to be more and more of them.
More and more tourists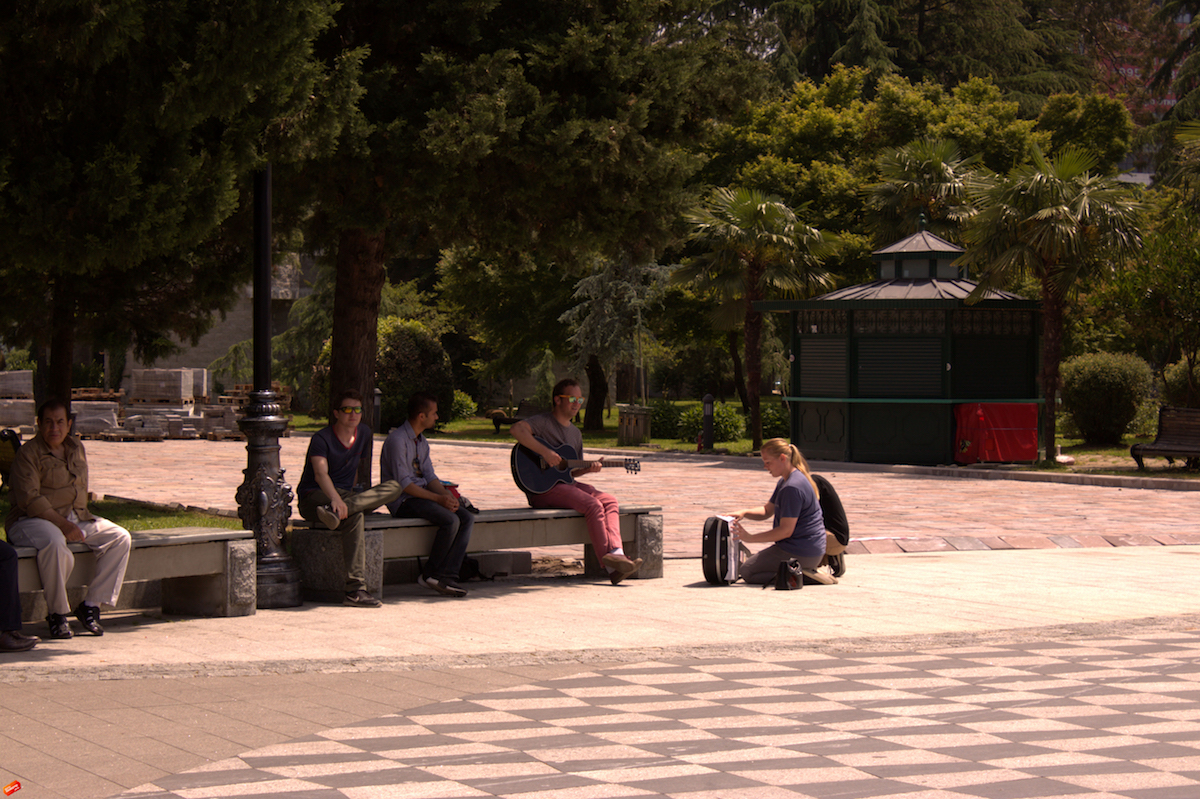 According to official data, the number of tourists visiting Adjara continues to rise every year: in 2016, more than 1.5 million tourists visited the region. Most of the visitors are from Turkey, Russia, Ukraine, Israel and Azerbaijan. The number of tourists from Iran, the UAE and Saudi Arabia has increased as well.
From January to August of 2015, the number of foreign tourists grew by 2% in comparison to the same period from 2014. In 2016, in comparison to the previous year, the number of tourists grew by 11.35%. This year, the department of tourism and resorts of Adjara predicts that the indicator will be even higher.
In 2018, Ajara is expecting to host 15-20% more foreign tourists than it did in previous years.
How Batumi entered the stage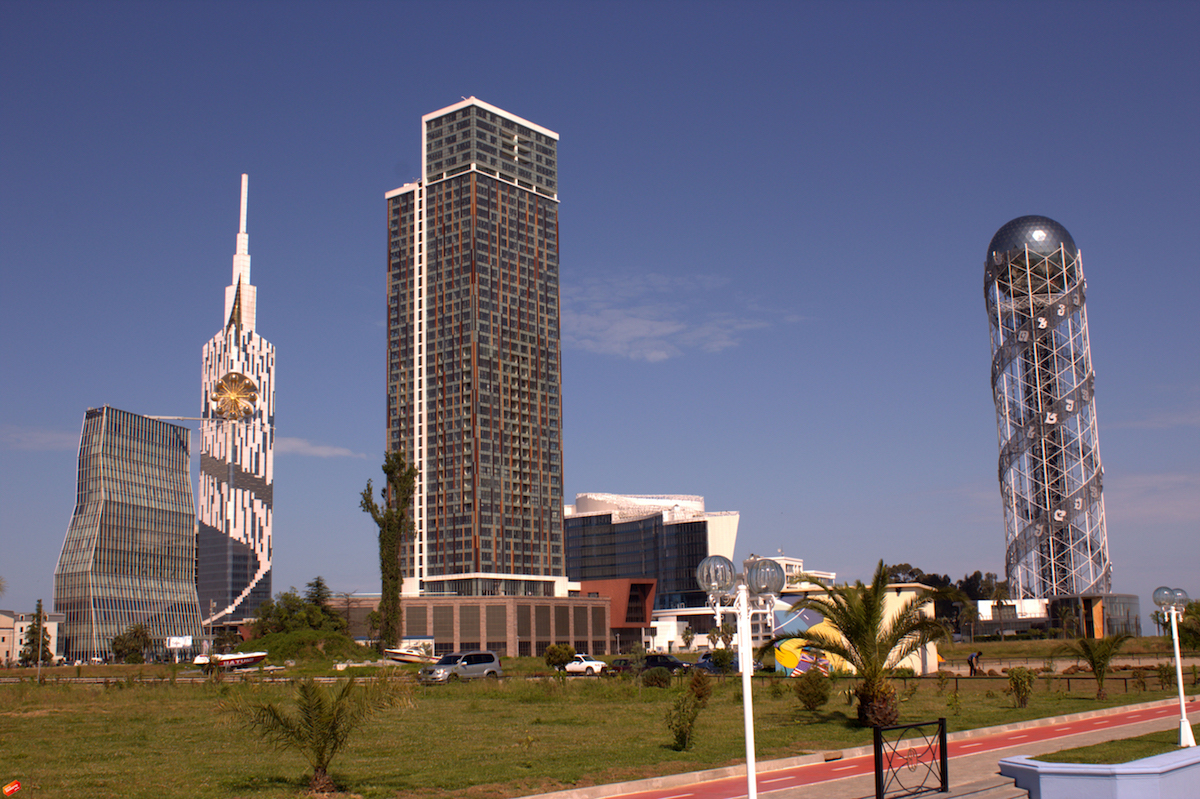 Batumi was always a much-loved place for summer vacations. However, until the mid 2000s, it did not receive much attention from foreign tourists. In order to attract their attention, the authorities had to work a little bit. For example, they had to stamp out crime and corruption, conquer skepticism and attract investments. The level of crime in Georgia sharply fell thanks to the efficacy of the police reforms and, despite the skepticism of the opposition of the new authorities who took over power in 2012, Georgia has been holding its own in international ratings on crime and security.
For example, in 2017, it was recognized as one of the safest countries in the world according to the international rating of the Numbeo Crime Index for Country, according to which Georgia was in 119th place of 125 countries – the most dangerous countries being listed first. The position of Georgia was granted according to its index of crime (20.83) and its index of security (79.17). According to this resource, the index of crime in Batumi is 22.92 and is considered low.
Investments appeared in the region after the simplification of the tax legislation, which was reformed in the first half of the 2000s. In Batumi they built a Sheraton hotel, a Radisson, a Hyatt, a Kempinsky, a Mandarin Oriental and a Hilton. They also built the Alphabet Tower, the Batumi Technological University building and other buildings as well.
Gela Vasadze, a political analyst of the Caucasus Institute for Strategic Studies, who is himself a local from Batumi, believes that Adjara could develop even quicker.
"If the current authorities invested in this region as much as the former authorities did, it would develop much faster. We also need a freer market, a decrease in administrative regulation and in taxes," the analyst believes.
According to the expert, in order for tourism to further develop in the region, the constant development of infrastructure to the highest standards in the world is equally important.
"And moreover, we need to attract the interest of investors into the region, who would turn out new tourism ventures and do everything in order to make entrepreneurs feel at ease here in Adjara."
The story was first published on 09.08.2017

Cover photo by REUTERS/David Mdzinarishvili