Popular Baku market to be owned by Russian billionaire
JSC 'Teze Bazar' (New Market) has announced its closure, thus ending a long-standing property dispute with a co-owner of one of the most ancient markets in the Azerbaijani capital.
'Teze Bazar' was built in downtown Baku about 70 years ago and proved to be the most popular agricultural market. Even in Soviet times, when goods were distributed via coupons, as well as in the hard 1990s, almost an entire assortment of deficient commodities, including fresh sturgeon and black caviar, was available there (certainly at unofficial market prices).
The market was privatized in the early 2000s. It was co-owned by two Azerbaijani businessmen, Mamedaqa Ibrahimov and Vaqif Shihaliyev. However, a few years later, a property dispute arose between them, and it all even came to death threats and reports to the police. According to some journalists, one of the businessmen was under the Interior Minister's patronage, while another one was under protection of the National Security Minister. That personal controversy was further aggravated by political confrontation between the heads of the two law-enforcement agencies.
'Teze Bazar' caught fire on 4 April 2017, and the market was closed for about a week. There were suspicions about premeditated arson, but the police couldn't find sufficient evidence of the aforesaid.
According to the haqqin.az and virtualaz.org websites, after winding-up of the JSC 'Teze Bazar', the market will be transferred into the ownership of the Russian billionaire, Qod Nisanov.
Qod Nisanov is a native of the famous Krasnaya Sloboda village, Quba district (Azerbaijan).This area is densely populated by mountain Jews. According to the Russian version of the Forbes magazine, Nisanov is ranked 36th among Russia's richest business tycoons.
Today, 'Teze Bazar' is still open to customers, but it will be thoroughly reconstructed in the near future.
'Teze Bazar' in its heyday. A photo from the blog: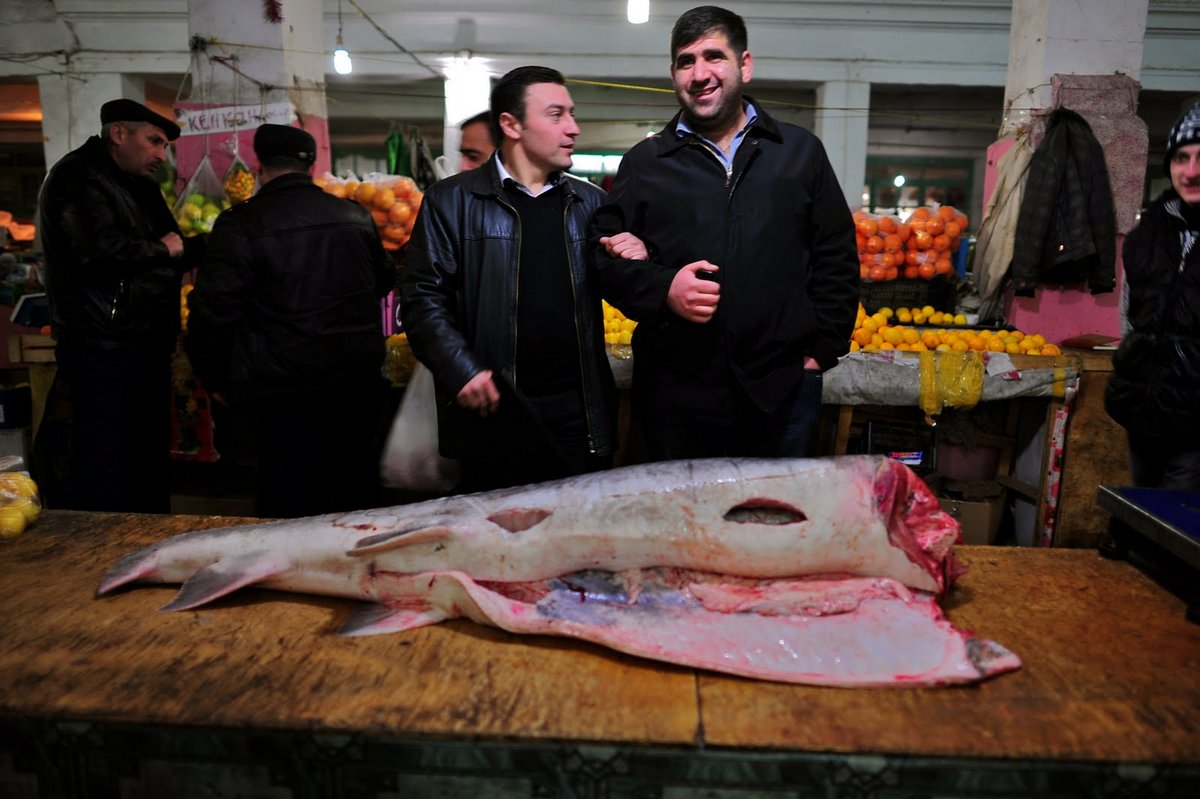 'Teze Bazar' nowadays.