Azerbaijani prisoner of conscience Afghan Mukhtarli ends hunger strike after health deterioration
Azerbaijani journalist and prisoner of conscience Afgan Mukhtarli went on hunger strike three days ago after his lawyer was forcibly screened. Three days later his lawyer visited him again. 
Later, Mukhtarli's wife wrote on Facebook that he had stopped his hunger strike due to a deterioration in his health.
• Tbilisi Pride: just whose rights are being ensured?
• How big crime is 'forgotten' in Azerbaijan
Who is Afgan Mukhtarli?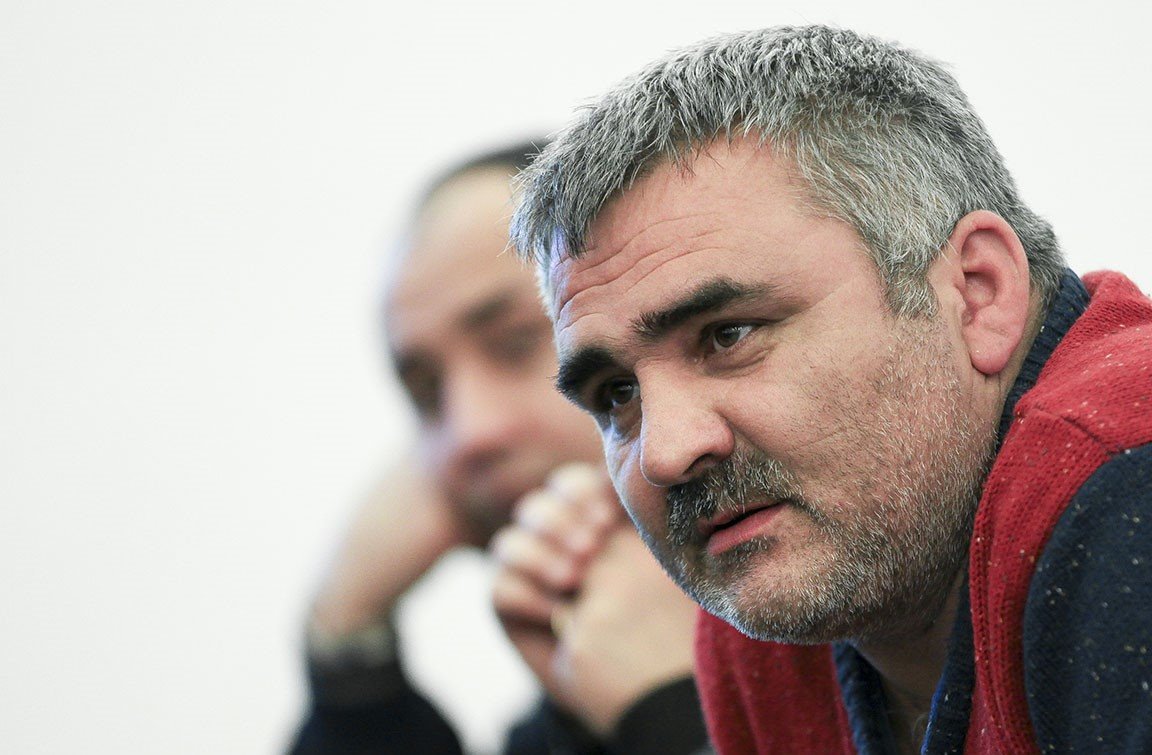 Investigative journalist Afgan Mukhtarli, known for criticizing the authorities, emigrated to Georgia in 2014.
In 2017, he was reportedly abducted from Tbilisi and taken to Baku where he was sentenced to six years in prison on charges of illegally crossing the state border, smuggling and resisting law enforcement officers.
Mukhtarli says that officers of the Georgian criminal police participated in his abduction, which has resulted in the case making a lot of noise in both countries.
International human rights organizations consider Mukhtarli a prisoner of conscience.
In June 2017, the European Parliament called on the Azerbaijani authorities to immediately release him and drop all charges. However, Mukhtarli is still in prison. Moreover, he was not included in the recent pardon, when 50 political prisoners were released under amnesty.
Afgan Mukhtarli complained many times that he was being prevented from communicating with his family and lawyers. In addition, his relatives claim that Mukhtarli is not being treated in prison, although he has diabetes and a variety of health problems.
Details
Attorney Nemat Karimli came to Prison No. 16 to once again visit his client. There he was forcibly examined before and after the meeting and his notes were read, although the law does not allow this.
The head of the public relations department of the Prison Service, Mehman Sadigov, told the Caucasian Knot correspondent that he is not aware of such an incident. 
• Case dropped against imprisoned Azerbaijani blogger Mehman Huseynov
After this incident, Afghan Mukhtarli, through his wife and comrades, called on opposition parties and civil society to stage a protest in front of the prison. 
He recalled the large-scale campaign in defense of the blogger Mehman Huseynov, and said that the public should now act in the same way.
At the same time, Mukhtarli announced that he was on a hunger strike. The situation is complicated by the fact that Afgan Mukhtarli has diabetes, which means that even a short hunger strike is very dangerous for him.
Mukhtarli believes that the "current attacks" are due to the fact that recently he was visited by PACE lawyer for political prisoners Sunna Torhildur Evardsottir and CE Commissioner for Human Rights Dunya Miyatovich.
The incident is being actively discussed in social networks, but no one has taken real action so far. A protest is scheduled for September 24