Azerbaijani President pardons blogger Lapshin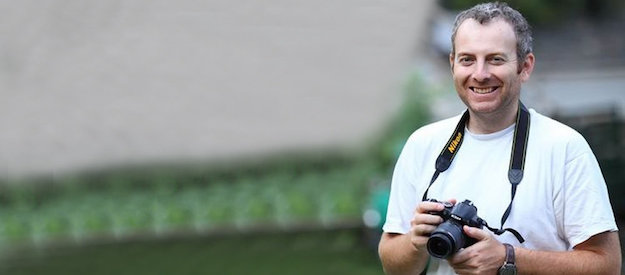 On September 11, the Azerbaijani President, Ilham Aliyev signed a pardon decree for Alexander Lapshin, a travel blogger who was sentenced by the Baku Court for trespassing the state border and illegally crossing into Nagorno-Karabakh.
"Alexander Lapshin (D.o.B. 1976), a citizen of Israel who was sentenced to imprisonment, shall be released from punishment," reads the Azerbaijani President's decree, published on his official website.
Interestingly, Lapshin's second citizenship (Russia) isn't mentioned anywhere in the decree.
The decree enters into force on the day of signing.
On 20 July, the Baku Court on Grave Crimes sentenced the blogger to three years in prison. Under the court ruling, he was to serve a prison sentence in a medium-security penal facility. Lapshin didn't challenge the verdict. Yet, he claimed he would seek extradition to Israel. Meanwhile, there haven't been any extradition proposals from the State of Israel.
In his final plea at the trial, Lapshin said he regretted that his actions had affected the refugees from Karabakh. He, however, added that he traveled to Karabakh solely for tourism purposes and there wasn't any political subtext behind his visit. Therefore, he believes that he bears only moral rather than legal responsibility.
Alexander Lapshin was arrested on 16 December, 2016 in Minsk on the Azerbaijani side's request, since he was 'blacklisted' for illegally visiting Nagorno-Karabakh without the consent of the Azerbaijani authorities. Such individuals are banned from entering Azerbaijan. On 7 February, the blogger was transported to Baku on a special flight.
Initially the Investigative Department for Grave Crimes of the Azerbaijani Prosecutor General's Office opened a criminal case under two articles of the Criminal Code of Azerbaijan: repeated anti-state public calls and trespassing the Azerbaijani state border. However, the court found him guilty only on the second milder charge, and sentenced him to three years in prison.