Ask for forgiveness from the Caucasus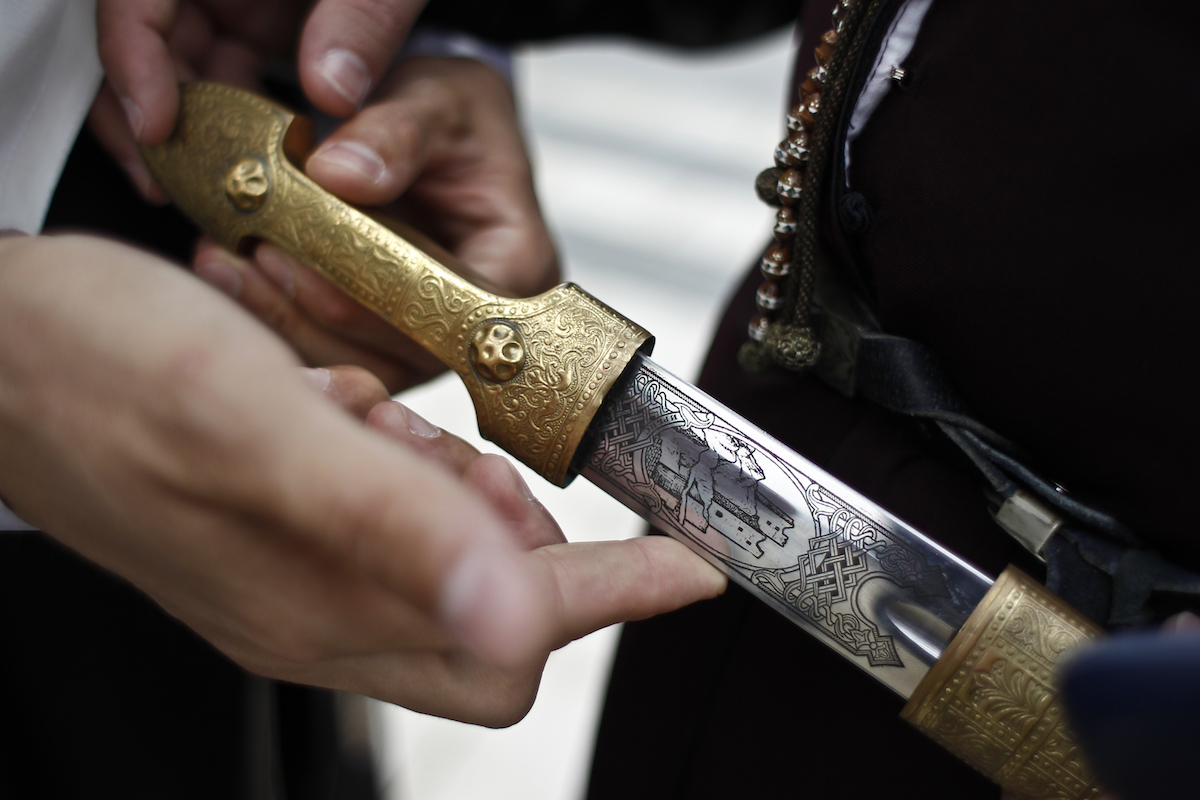 Based on material from the Caucasian Knot
Deep perturbation
"The only two republics [in Russia] where there aren't saunas with girls, brothels or women for sale are Chechnya and Ingushetia!"
"You all will answer for every word you've said against chaste Ingush girls!"
"Immediately apologize publicly to those whom you have dared to undeservedly insult!!!"
These are the comments Instagram users left under a video recording made by the Russian comedy show, Comedy Woman.
The outrage was caused by a part of the show in which a business woman who owns an export business is shouting at her employee who snaps back at her in Ingush. The essence of the claims against the employee are that many viewers took her to be a prostitute, although, it is possible that this is not what was intended.
Several dozen natives of the North Caucasus gathered at the building of television channel TNT and tried to get inside.
https://www.youtube.com/watch?v=OApGnvPsE_8
The group split up after two busses of special service agents arrived at the premises.
On the same day, the General Director of Comedy Club Production, Andrey Levin, went to the official representation of Ingushetia in Moscow and made a public apology. The television channel also apologized on its site:
"We apologize and state that the given act was created exclusively for humor and without a subtext of ethnic discrimination."
Other precedents
This is not the first case where someone was forced to apologize. In November, Russian rapper and performer Vyacheslav 'Gnoyny' Mashnov was forced to publicly apologize to Chechens, Chinese and Armenian girls who the rapper listed in one of his songs as sexual partners.
However, his apology did not help as seven unknown individuals attacked him before a concert. According to another rapper Andrey Zamay's testimony, those that attacked him were 'professionals [thugs]' who 'screamed that he must give an apology'.
In February of 2017 the director of the Ingush regional department of the National Security of Russia party Visit Tsoroyev sent a statement to the country's security services demanding that they arrest and prosecute Ilya Davydova, more commonly known under the nickname Maddison.
Maddison angered Tsoroyev in one of his clips in which he compared the Qu'ran with Hitler's Mean Kampft and demanded that this book be put on a list of prohibited literature.
On 21 January Davydov suddenly left Russia and wrote on his Instagram page that he was 'stupid and young'.
Recently, a student of the Russian Academy of National Economy and Civil Service also went through a similar process. In a discussion on the Russian social-media platform VKontakte, Aleksey Knyazev wrote that a prohibition forbidding Caucasian girls from meeting with young Russian men is contrary to Russian legislation.
Soon, he was approached on the street and hit several times and forced to apologize to Muslims and Christians. The video recording of this event was published online.
This is not tradition
"Humiliating an opponent in front of other people has nothing to do with tradition," said Tatyana Lokshina, Director of Human Rights Watch in Russia.
"It is difficult not to see a similarity in the behavior of young people who demand apologies with the mannerisms of the head of Chechnya and his strongmen who have already systematically demanded public apologies on multiple occasions on camera. It would seem that this practice is infectious," said Lokshina.
Commenting on the show, Tatyana Lokshina said that the episode was 'crude' and an example of classic idiocy.
"Maybe those in charge of the television channel should think about what kind of jokes they make about women – irrespective of their ethnicity be it Ingush or Slavic. There's another question – why do Caucasian men watch shows with such jokes?" said Tatyana Lokshina.
Lokshina pointed out the necessity of federal officials to react to the jokes made on ethnic grounds.
"It would be good to hear comments on these ethnic jokes, for example, from officials on the federal level…about just how acceptable such jokes are within the framework of freedom of expression," summarized Lokshina.