Art of Survival: Armenia's grass-root military training organization
"If we want peace, we must earn it and we can do it by being strong", way to this is to be strong" is the call of the Art of Survival organization to all Armenians living in Armenia and abroad.
This public organization appeared in 2014 – it was founded by a group of professional military and veterans. They declared their goal to create a society capable of defending itself in a war.
The organization has already opened branches in three cities of Syunik, the southern region of Armenia bordering with Azerbaijan. More branches will soon appear in the north of the country – in Shirak, and then in other regions.
---
---
What does the organization do and how
To achieve its goals, the Art of Survival organizes ten-day, three-month and six-month training camps. Anyone can participate in them – without restrictions. In the training camp, participants receive a variety of knowledge and skills; they are taught tactics, firerepower training and even provision of the first aid.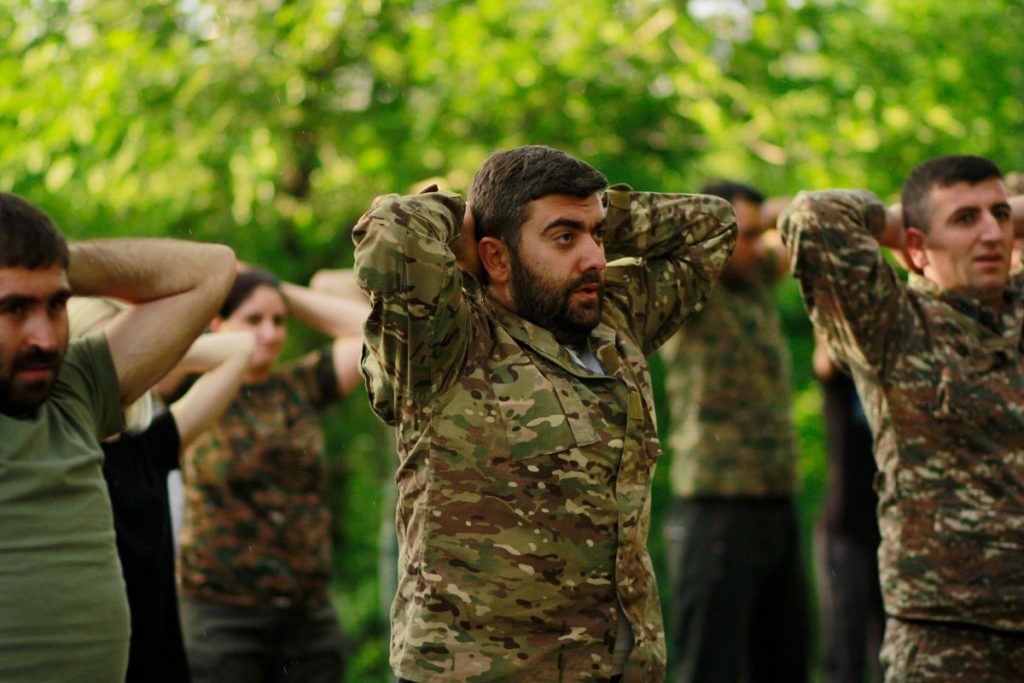 The ideas of the Art of Survival, which, during the Soviet times would hardly be popular, are now perceived by many as quite relevant. As a result, the organization operates and implements its programs with the financial support of the residents of Armenia and Armenian diaspora abroad.
Interest in "IV" sharply increased five years ago – after the four-day war of 2016, and it became even more popular during and after the second Karabakh war of 2020.
Camp participants
Roman Simonyan joined IV's training camp in 2017.
"After the April 2016 war, I have a clear belief that in the future our situation will only get more complicated. I decided that the time had come to take up combat training more seriously", says Roman.
He considers the feeling that appeared after the training camp at IV very important for himself: he is not alone, there are many people who are ready to work hard to increase their combat readiness and, if necessary, protect the country's borders.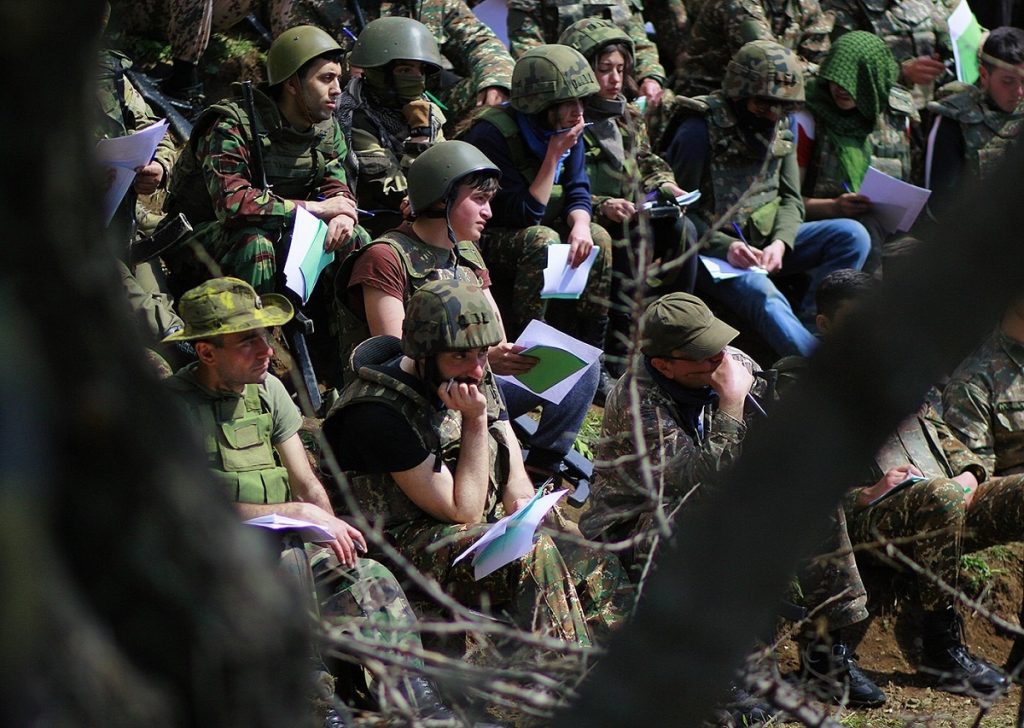 Recently, more girls and women have begun to participate in the organization's meetings.
"I find it inspiring to see people of different ages and genders unite under the same goal – protection of their homeland. At the same time, women can often be more accurate shooters than men, and in some circumstances they are better at making decisions.
Society is not always ready to accept this fact. But it seems to me that it is time to change, and we are gradually changing. There are no men and women on the battlefield, everyone must be ready to defend their homeland", says Roman.
According to one of the founders of the organization, Vaghinak Vartanov, the girls and women participating in the training camp successfully pass the courses, and with special zeal, they complete all the tasks:
"The guys think that if they have served in the army, they already know everything. And the girls come to acquire knowledge, to fill this gap. They tolerate difficult training and stress well. In my opinion, this is also explained by the fact that girls come here to prove to themselves and to others that they can cope".
Adelina Vardanyan is 21 years old, she joined the IV team in December 2020, a month after the end of the war. A student of Yerevan Medical University was on duty at hospitals during the coronavirus pandemic. Then the war began, and wounded soldiers began to be brought in.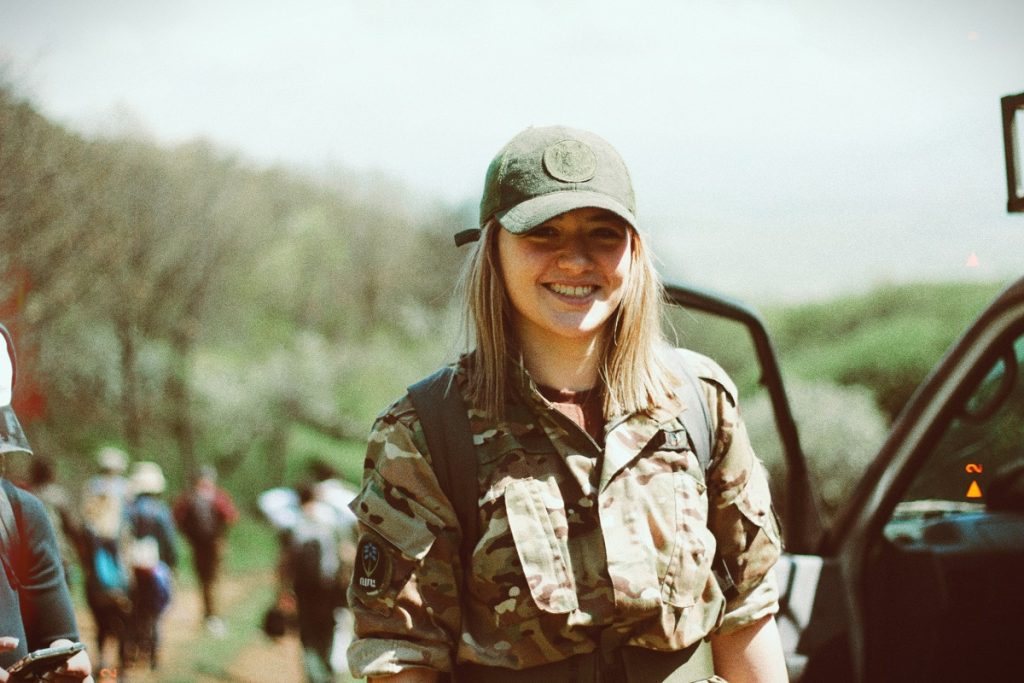 "While on duty at the hospital during the war, I realized that it is very important to be ready to work on the battlefield. I realized that I have gaps in this regard. I was not ready to provide medical assistance in extreme situations, I was not ready to work amid ongoing hostilities.
IV was the right place to fill those gaps. I thought that if it was necessary to go to the front, to work in a field hospital, it would also be necessary to own a weapon. Of course, we went through some training at school but that's not enough", says Adele.
At the end of a three-month course, she was offered to join the IV team as a first aid instructor.
"When I was on duty at the hospital, I noticed that competently provided first aid helped save a soldier's leg and life. Therefore, I decided to accept the offer and teach people how to provide first aid", says Adelina.
According to her, everyone who comes to IV has their own motives:
"Someone had lost relatives on the battlefield during the war, and they want to be useful in some way. Some people still have family members on the front lines, and in this stressful time they want to prepare themselves to stand next to their loved ones if necessary.
Someone wants to be trained to provide first aid, even during the peaceful times. We have members who have lost relatives or friends in the war, and for them, it was an impetus to come and learn the necessary skills".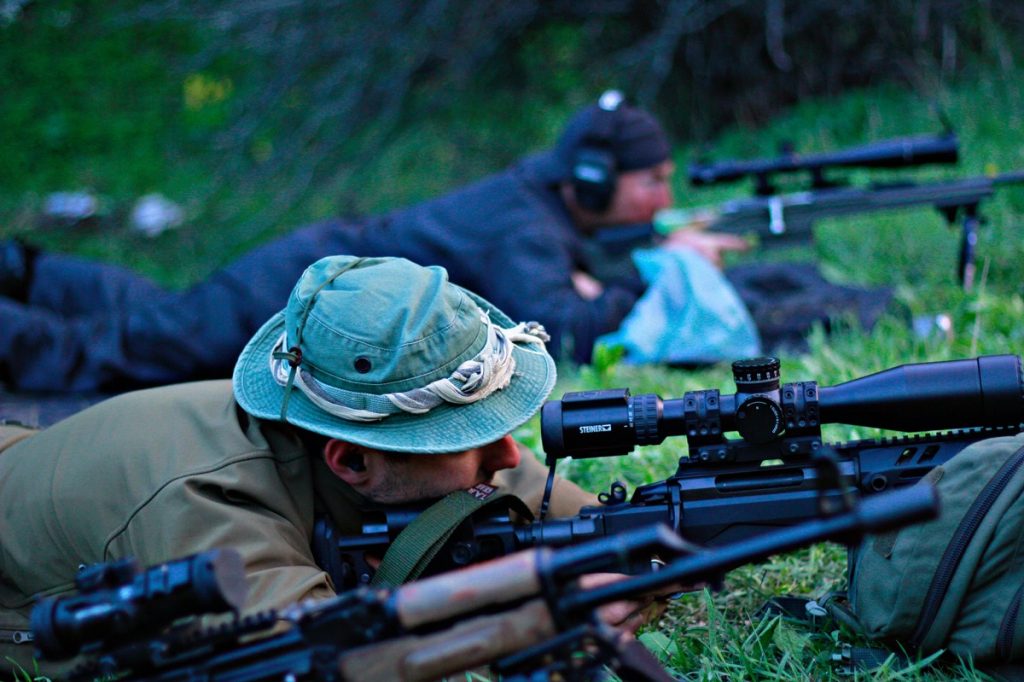 Those who passed the IW courses took part in the 44-day Karabakh war.
"The most important lesson that the war taught us is that we missed, we didn't work on ourselves for 30 years, but we had to train, prepare for stressful situations. We also realized that we need to be more mobile. We paid attention to this before, but now we pay even more attention to mobility now", says Vaginak Vartanov.
"The war has shown once again that a person who has the knowledge and skills to protect their own life and defend the country, who undergoes periodic training and training, will not panic. You need to work on yourself, to become stronger – with or without IV. This is a lesson learnt at a very high price", Roman Simonyan said.