Live blog: Armenia protests, day five. Ex-president becomes PM, opposition gears up for large-scale protests
Today marks the fifth day of a civil disobedience movement against the continuation of ex-president Serzh Sargsyan's rule, now as the country's Prime Minister. Thousands of people have come out onto the street to join in MP and leader of opposition movement, "Civil Contract", Nikol Pashinyan.
Armenia has shifted to a new system of governance known as "a parliamentary republic". There's an intricate context behind the transition. The now-former president – Serzh Sarkissyan – used to have a lot of power concentrated in his hands. The change to the parliamentary system has reduced the post to what is now a largely symbolic function. Sarkissyan is now tipped to become the prime minister, a position that will give him an almost absolute decision-making authority in the country.
16:55
Former president Serzh Sargsyan has been elected Prime Minister by the Armenian National Assembly. Of 93 MPs present, Sargsyan received the support of 77.
Sargsyan was the only candidate put forward by the ruling Republican Party.
In his speech, Sargsyan said that as the leader of the ruling party, he is not afraid of responsibility and is ready to take on the roll and that he "sees dissonance in the idea of the country being ruled by someone other than the leader of the ruling party".
Meanwhile, opposition leader Nikol Pashinyan has announced that a large-scale demonstration will be held on Republic Square at 18:30, which he says will be one of the largest in Armenia's independent history.
Nikol Pashinyan has announced the start of a peaceful, 'velvet revolution'. Supporters and protesters have made their way to state buildings and begun sit-in strikes, including the Ministry of Foreign Affairs and the Prosecutor's Office.
Pashinyan has announced that the largest demonstration in the history of independent Armenia will be held tonight at 18:30 in Yerevan's central Republic Square
10:00, 17 April
Protestors are making their way through Yerevan's central streets and shutting down traffic.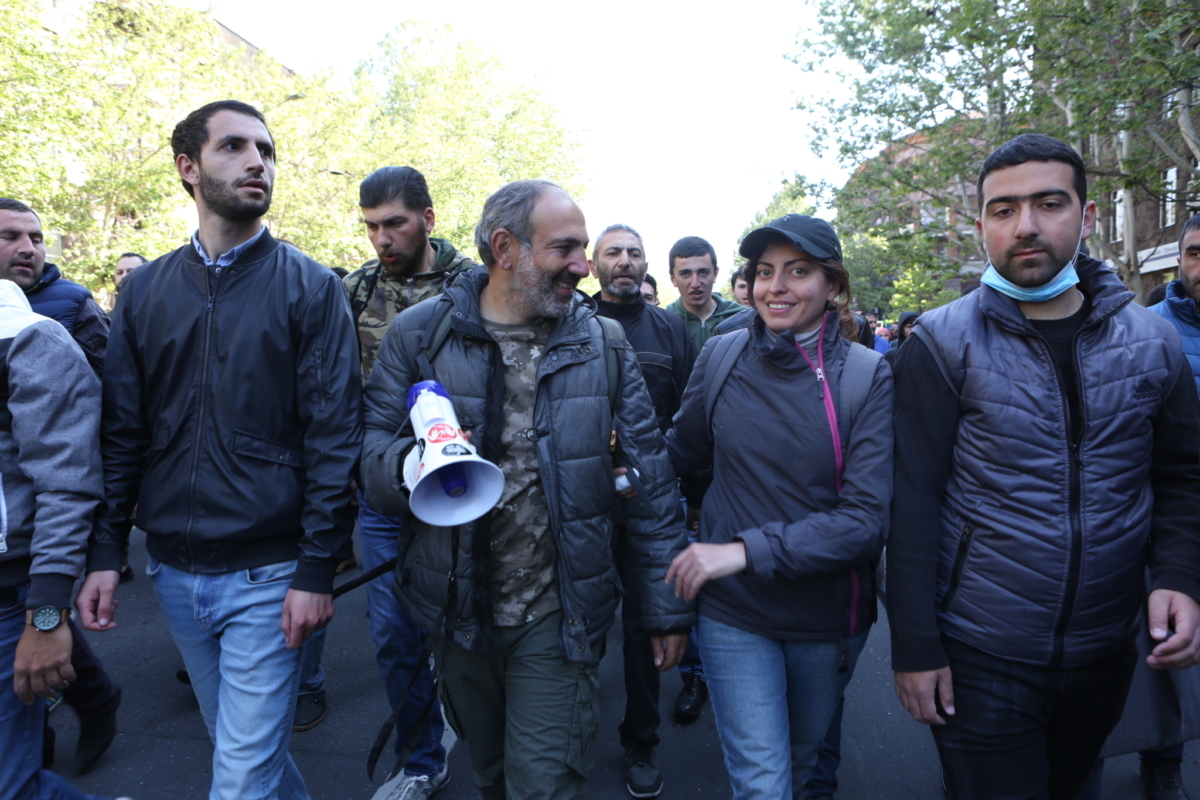 09:00, 17 April
Armenpress reported early this morning that the police have decided to crack down on the civil disobedience protests organized by opposition MP Nikol Pashinyan that have seized Armenia in recent days.
The police statement threatens the use of force to disperse protestors should people not leave the streets.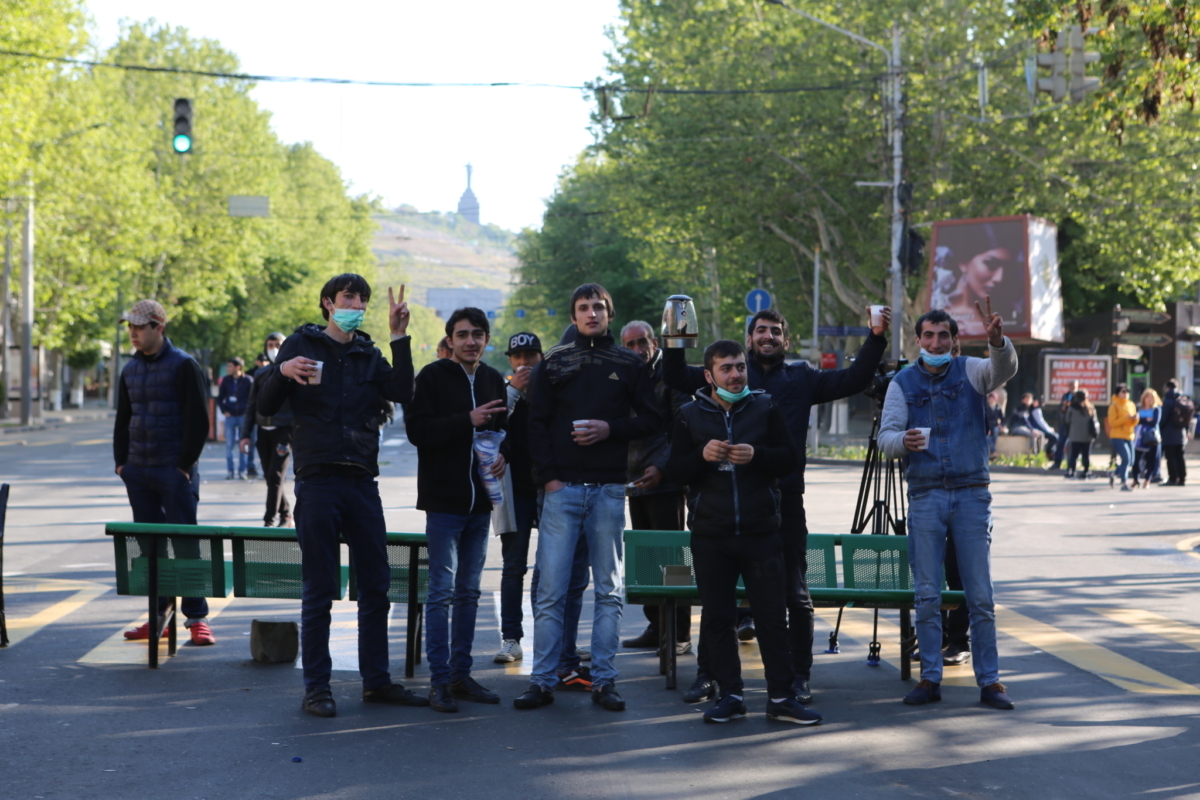 The police have called on the organizers "to not continue the illegal demonstration".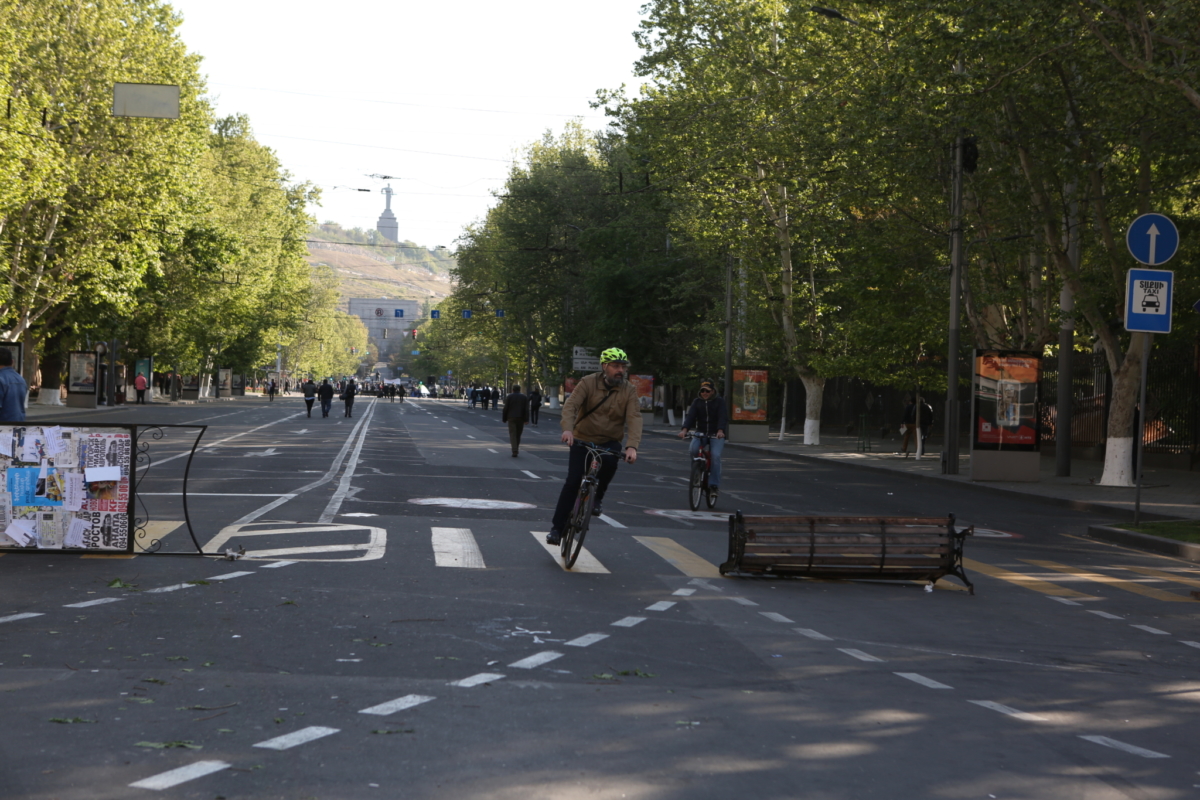 The opposition intends to shut down the parliament today, where voting is scheduled to take place at 12:00 this afternoon to elect the country's next prime minister. If the opposition is successful in preventing the vote from taking place twice, then new parliamentary elections will be scheduled.