Armenia needs five times more programmers – preliminary count
At 9 pm you can still see that the lights are on in a couple of windows in an office building on the outskirts of Yerevan. The building dates back to Soviet times, and you would never think it has anything to do with high technology.
"In global terms it makes no difference where exactly you work. The main thing is to have a normal computer and Internet access. However, we are going to move to a new, modern office," said Hakob Sharabkhanyan.
• 100s tech enterprises, a new airport – steps to develop business in southern Armenia
• Armenia: where did 50,000 jobs come from since the revolution?
Hakob, 22, holds stakes in three start-ups and is the technical director of the companies managing those projects.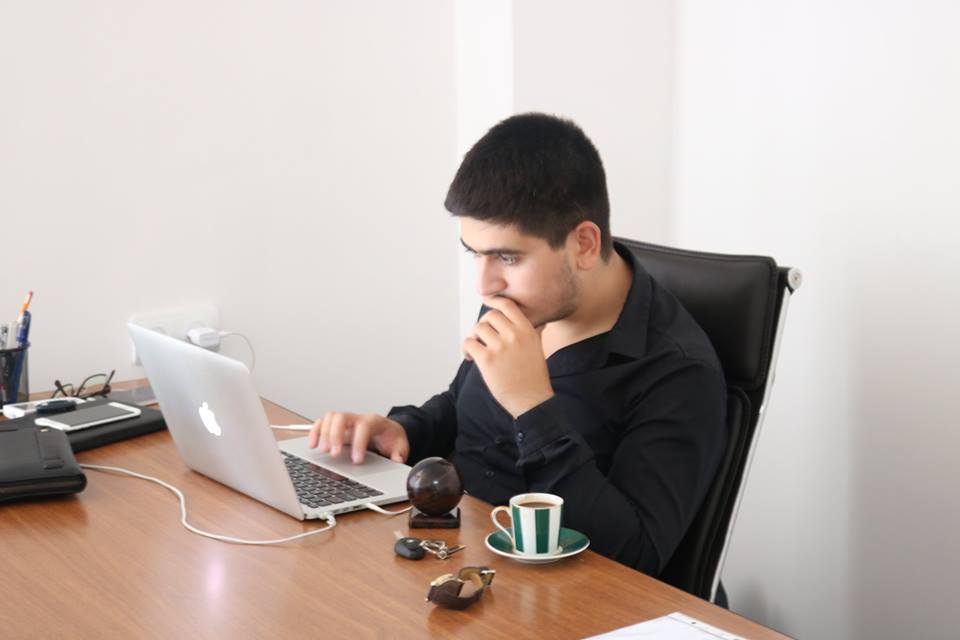 No one interrupted our conversation with Hakob as there were just a couple of people in the office.
"I've always wanted to be in business. Even now, I always try to contribute to some other spheres. I like that freedom. Although I work 100 hours instead of 40 hours a week, there is no substitute for the freedom I enjoy now."
[su_pullquote align="right"]
Akop started to work for shares as well as for money. He is now a shareholder in startups in the USA, Hong-Kong and Spain.
[/su_pullquote]
Hakob started working at the age of 18. Having served as a junior developer for eight months, he quit his job and set up his own firm. Like many other Armenian IT companies, they started with freelancing. The high-quality performance of Hakob's company attracted more clients, simultaneously contributing to the company's growth.
"In that period we signed an order for the implementation of three interesting startups. I went to a client with the proposal that we would work for them not only for a fee, but also for shares. So, now I hold shares in startups operating in the USA, Hong-Kong and Spain."
T
he entire Armenian IT sphere was created from a blank slate in the 2000s. Soviet Armenia was regarded as the USSR's major technological and technical hub. Some large production facilities, including military ones, were located there. However, in the 1990s the country failed to maintain any of them. It seemed that everything, be it infrastructure, specialists or accumulated knowledge, was lost forever.
It was partially true because it was almost impossible to develop any infrastructure amid plundering and equipment getting rapidly outdated. However, it wasn't the case with specialists. Although many specialists left Armenia after the collapse of the Soviet Union, a certain part of them, including highly-skilled ones, stayed in the country. Now, as the Armenian IT-sphere shows an annual growth of 20-30%, it's safe to say that all this has become possible due to those individuals.
Samvel Martirosyan, Information Security Specialist: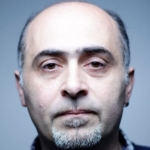 "At first it was mostly our compatriots who came and opened company branches here, or groups were formed that worked for 'overseas' companies, referred to as 'outsourcing'. On the one hand, it was a positive thing for the developing economy, as some field specialists were given a chance to work and live in Armenia. However, on the other hand it was not enough for the development of the entire sphere because when you work for someone, you actually earn only a salary."
[su_pullquote align="right"]
If Armenia is to return to the international market as a technologically developed country, it needs to have a workforce five or six times bigger than what it has now.
[/su_pullquote]
Several IT-giants, such as Synopsys, Microsoft, and later Vmware and EPAM, opened branches in Armenia at the time. Some startups also emerged in Armenia, which managed to achieve success in the international arena. All that has infused integrity into the Armenian IT-sphere, turning it into a driving force of the Armenian economy. It has become almost the only reason for pride for the authorities, though the latter have had nothing to do with that success.
However, despite the promising growth rates, the Armenian IT sphere has encountered a problem with a lack of highly qualified personnel with no clear-cut solution.
Karen Vardanyan, Executive Director of the Union of Information Technology Enterprises (UITE):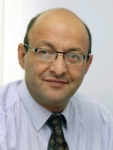 "We need a 5-6 times greater labor force than we have now in order to restore Armenia as a technologically advanced country. There are millions of vacancies worldwide nowadays. There are fields where we can take pride in, like for example solving complex problems and big amounts of data. The USA alone lacked as many as 450 000 specialists in those fields last year. If in due time we manage to train 10 000 mathematicians with a corresponding knowledge in programming, our present-day income which currently is at 500 million would have doubled."
Experts in all areas are in high demand in Armenia. Any IT-company nowadays needs a qualified software developer.
M
achine learning has become a real salvation for Nairi. After he enrolled in the Faculty of Informatics and Applied Mathematics at the Russian-Armenian (Slavonic) University, he soon realized that he was no longer interested in ordinary programming. He received an invitation to join a machine learning course, which he gladly accepted as that particular trend was based on math. Nairi currently works for Armenia's largest telecommunications company.
Nairi Hakobyan, a member of the Ucom machine learning team:
"I didn't know much about machine learning before I started studying it. Only a few acquaintances of mine had dabbled a bit in this field. I realized that it was a developing area related to mathematics, with neural networks that I think everyone has heard about. Anyway, I decided to try. After a couple of weeks of attending the classes, I realized that it was my field."
The machine learning field is developing at a rapid pace and its specialists are in high demand worldwide.
Keyboard tapping is the only sound you hear in a spacious office in a Yerevan business center. About 20 specialists there are working on a startup that provides services to the USA's 100 largest law firms.
This service is almost entirely based on machine learning. The startup is designed to systematize e-mails. After analyzing more than a dozen parameters, the program redistributes emails depending on their importance. This option is a perfect opportunity for lawyers to save time as they receive more than 100 emails a day.
Gavorg Karapetyan, co-founder and technical director of ZeroApp Co.: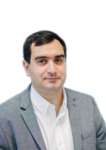 "We didn't have any accomplished specialists. There were good scientists and qualified engineers who were studying day by day, improving the field. In the course of time they have become the world's best specialists majoring in this field. I always tell my team and they realize pretty well themselves that they aren't just employed at an Armenian company, but they work for a company solving one of the most important problems worldwide. And they become specialists who solve this problem."
However, the company needs professionals, as it is going to expand and cover the market of 1 000 large law firms in the USA. Consequently, the scope of the company's activity is expected to increase several times.
More than 400 IT-companies are operating in Armenia nowadays. Dozens of new startups emerge in the country annually. They organize internship programs to recruit new personnel, but the demand is growing faster. Higher education institutions can't change the situation either. The deficit in qualified software specialists is so huge that it may have a considerable impact on the growth rate of this particular filed.
The shortage of qualified professionals has led to a rapid growth in salaries. The Armenian software developers are paid approximately the same as their Russian or Ukrainian colleagues. This means that the Armenian market may no longer be attractive to external customers, as it won't be cheap anymore. The only remaining advantage would be the quality of their work.