Abkhazia will restore buildings abandoned since Georgian-Abkhaz war

Abkhazia will restore objects abandoned since the Georgian-Abkhaz war in the early 1990s, including – well-known buildings which were once the visiting cards of Abkhazia. Such an order was given by President Aslan Bzhania who also set a specific deadline for the current owners of objects and if they do not start the restoration, they may lose their property.
The list includes prominent works of architecture – the Sukhumi hotel "Abkhazia", ​​built in the 1930s by the famous Soviet architect Shchuko as well as the restaurant "Amra" located on the Sukhumi embankment, about which the famous writer Fazil Iskander wrote.
---
---
However, even without these two objects, there are many well-known buildings on the list announced by President Aslan Bzhania at a government meeting. In particular, there is an Olympic base in the village of Eshera, which used to be the main center for training Soviet athletes, and the sanatorium of the Russian philanthropist Smetsky in Gulripsha, built by him at the beginning of the twentieth century for patients with tuberculosis.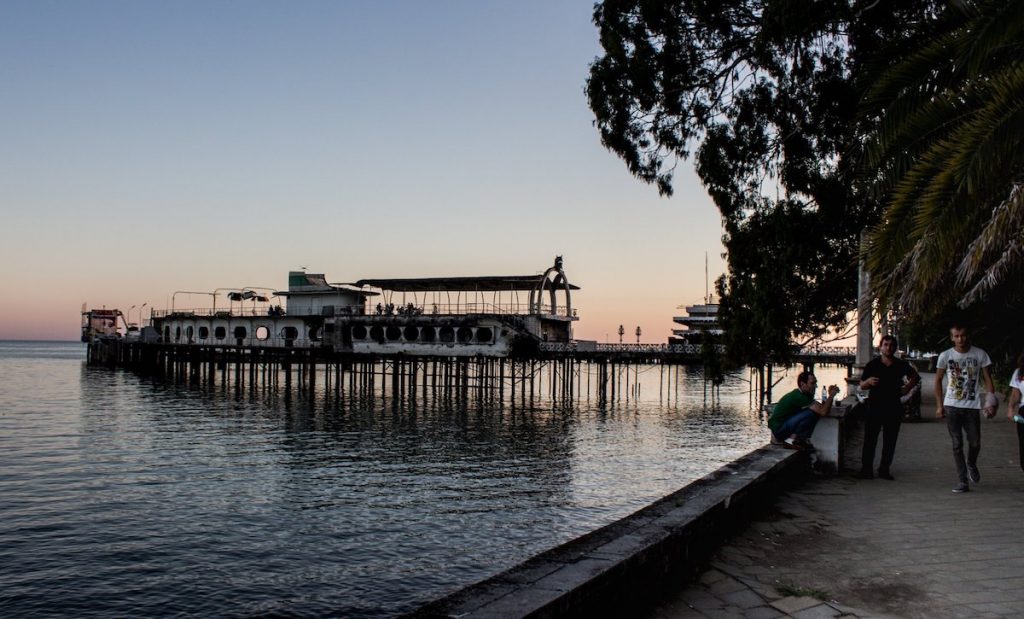 All buildings on the presidential list have been in a dilapidated state since the end of the 1992-93 Georgian-Abkhaz war. However, they are all privatized.
"You will find owners and tenants in the near future, ask what they need. We have no money, but we can provide some benefits", Aslan Bzhania instructed his government.
He gave a deadline for restoration work to begin at all these facilities by the end of 2022.
"These are objects that define the face of our country, which aroused admiration, and now stand there destroyed. I do not know who owns or leases these objects, but in 2022 construction work should begin on them or a new owner should appear in the form of a state or investor. Until the end of 2022, if they do not come to construction sites according to the agreed projects, then we will find other owners", said Aslan Bzhania
The President instructed the government in writing to regularly report to him on the work done.
"The task is difficult, not easy, but the time has come to solve it. How much has the state lost from the fact that these facilities are idle? How many additional jobs have not been created? And all this from the fact that someone wants to extract speculative benefits. This topic is fundamental", the president said.
---
Toponyms, terminology, views and opinions expressed by the author are theirs alone and do not necessarily reflect the views and opinions of JAMnews or any employees thereof. JAMnews reserves the right to delete comments it considers to be offensive, inflammatory, threatening or otherwise unacceptable