A textbook as a means of evoking disgust towards knowledge
"We travelled to Yerevan and bought Armenian language textbooks there. However, we were not allowed to bring them into the country at the border. We were almost begging the customs officers–the children need to study! In addition, the books were expensive-1,700 AMD (approximately $5 US) just for a 2nd grade native language textbook, says Satenik Nhapetyan, a mother of Narek, a second-grade student.
It is banned to import textbooks through the Georgian border and both the parents and the sellers, resort to different tricks to bypass the ban. Textbooks can be bought "under-the-counter at the Georgian merchandise markets, but they are crazy expensive-from 18 GEL to 30 GEL (approx. $8-15 US).
This year, the Armenian Diaspora Ministry and the Georgian Education Ministry have managed to reach an arrangement, whereby 5,265 native language and literature textbooks will be sent to Armenian schools. There are 135 such schools in Georgia. It was clear right from the beginning that those books would hardly be enough. The rest will continue learning their native language using tattered books.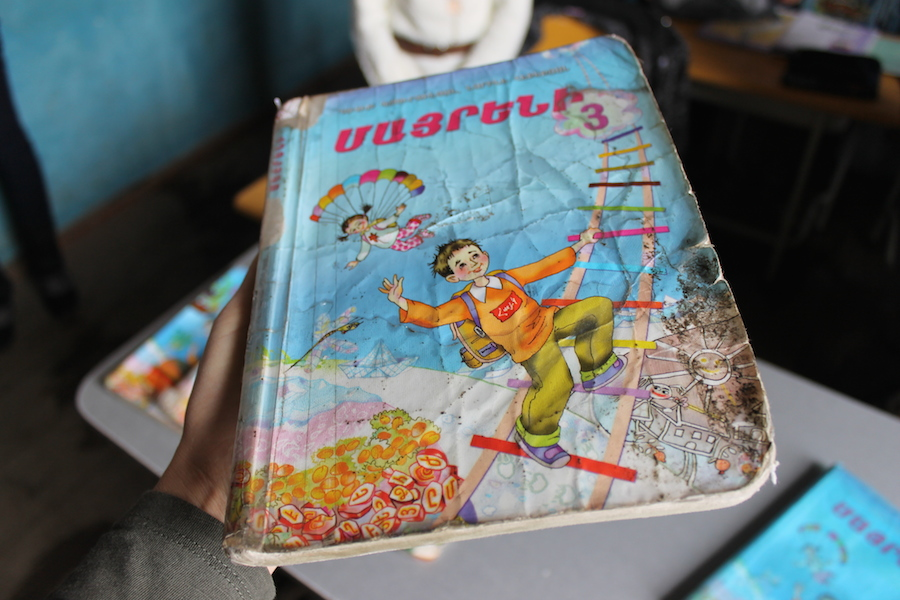 If the language is not Georgian, it's apparently not important
About 95% of children in Akhalkalaki and Ninotsminda district (Samtskhe-Javakheti region, Georgia) schools are Armenians because these areas are densely populated by an Armenian community.
The majority of these children study in Armenian schools and do not even have the hope of getting new textbooks. Old books have been Xeroxed here for years, from generation to generation. Children study using books with obliterated grey pages, with the letters fading and pictures that are not even black-and-white, but rather black-and-brown. One can hardly make out what's written.
"Shabby and sometimes even torn books and dull xeroxed pages cause children's distaste towards the subject. The students start thinking that the native language and literature are second-rate things, says Anahit Marabyan, a teacher.
"We open the Armenian language textbooks as if they were ancient books; we are afraid they will be torn completely apart. My brother is supposed to use them after me, says Larisa Shipatskaya, a 12th grade student.
However, it's not just the book's appearance that causes distaste towards a book as a source of knowledge.
The books in the rest of subjects are the same as in the Georgian schools, simply translated into the Armenian language. But the matter is how they have been translated! For example, an "inside angle has been translated in a math textbook as "a curtain-angle. And there are no quotation marks to be seen.
"My mother always tells me: "Go and look it up in the book. I look it up, but I do not believe it. During the classes we first correct the mistakes in the textbooks together with a teacher and only afterwards begin studying, says Manushak Pashayan, an 11th grade student.
"There are whole pages of senseless text, just an unorderly collection of words, Harutyun Avetyan, a teacher, reveals about textbooks in physics. "It's been the same for five years already. We cannot get a high-quality translation of the textbooks.
The Ministry of Education and Science of Georgia explains that it has neither the specialists, who can provide these quality translations, nor the funds to publish new books. New textbooks are published once every six years. That means that new books will be published this summer. Armenian school teachers have been pleading all this time–let the textbooks in physics be re-translated by a physics specialist!
What course of action the Ministry has decided to take on this issue is yet unknown. However, the Javakheti school teachers hold onto no illusions, since despite their appeals, nothing was changed in the previous "new textbooks.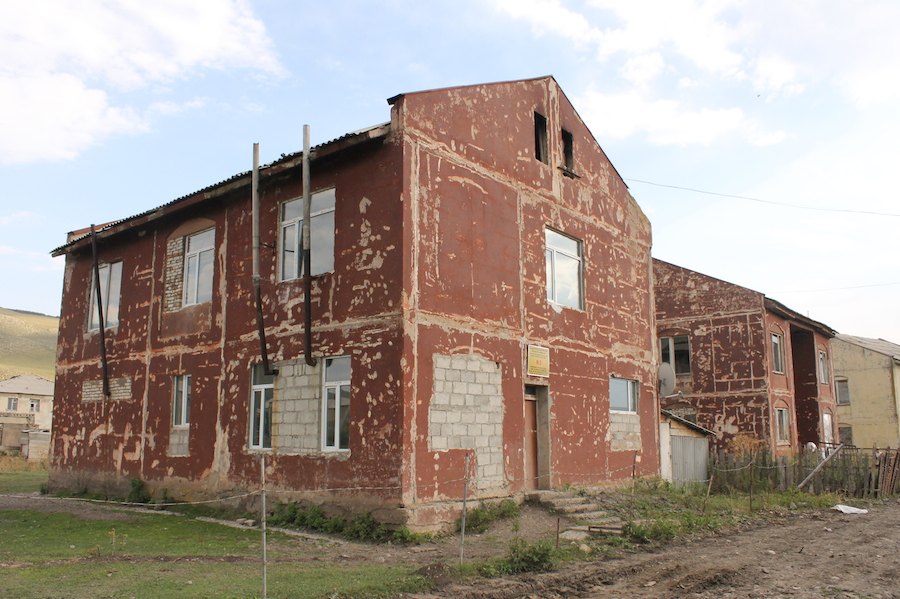 Armenian and Georgian children don't become friends because they don't understand each other
Those who teach in the village schools in these two districts say they have more serious problems than the poor quality of textbooks. In winter, the students had to burn wood in a heater in the classroom. There is no heating, and the temperature drops to 20 degrees below zero. In such a situation, one cannot begin to think about geography and math. The students in charge of the wood heater are even assigned in some schools.
And it's a rarity if there is even anyone who can be assigned. For example, in some schools in the Akhalkalaki district the largest class comprises 13 students. Only six students have been enrolled in the first grade in one of the schools this year.
And yet, for many in Javakheti the school is the only place where one can go apart from home or a shop. For students in upper grades it's both a club and a place to get together, where one can not only study, but also entertain oneself.
That's how Armenian and Georgian youth could have expanded their communication and ease the tension between the two communities. However, Armenian school students don't know the Georgian language.
It has been written about so much that it's not worth discussing anymore. Over a dozen of state budget-funded, of which most were costly programs, were implemented in Javakheti over the past twenty years. But the situation has not at all changed.
Some time ago, the Georgian Education Minister, Tamar Sanikidze, visited Akhalkalaki and attended a general meeting with local teachers. The minister touched upon some important and interesting issues, but she was speaking Georgian. Then she left and it turned out that the teachers attended the meeting only out of courtesy, understanding very little. Everyone went home bewildered, if not to say irritated, not having moved even one step closer to a constructive settlement of the problem.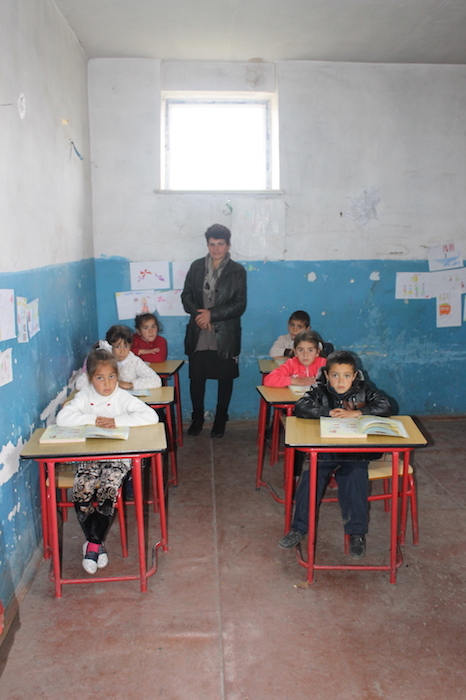 Why can't the Javakheti population just start speaking Georgian?
Roza Tamaryan is the Georgian language teacher in the Armenian school in Akhalkalaki. Children study using textbooks and workbooks. However, the school has not been supplied these workbooks for three years already. As a result, the students use shabby, often torn workbooks, inherited from former students, not always diligent predecessors.
"The workbooks tear and crumple; sometimes they are just unreadable. In addition, it is impossible to erase what former students have written, their inscriptions are still visible, says the teacher.
The Ministry of Education and Science of Georgia confidently states that the Georgian language workbooks are updated annually. A parent should turn to a school director to get one and the problem will be settled.
The reason for the lack of workbooks actually is that the school staff is "lost in translation. Every year, the Education Ministry provides all schools with the list of training toolkits and the school directors should then determine what they need. Naturally, the lists are in Georgian. The director of the school, where Roza Tamaryan works, failed to mark out the workbooks on the list, and they were not supplied to the school. As one could expect, the reason why he failed to indicate them is that he does not know Georgian well enough.
Many people in Tbilisi apparently think that progress has been made following the introduction of a new "bilingual training curriculum in 2010. In this curriculum, starting from the first grade, lessons in the Armenian schools are divided into two: 20 minutes in Armenian and 20 minutes in Georgian.
New bilingual textbooks were published, of which 30% of materials were provided in Georgian and 70% in Armenian. It was assumed that the higher the grade, the more the materials could be Georgian.
Two teachers should have conducted classes–a subject teacher and a Georgian language specialist. Or, with luck, one teacher could have conducted both parts.
However, it turned out that in Akhalkalaki reality only 10 teachers were able to teach in two languages. 10 teachers for the entire district with 55 Armenian, 7 Georgian, 1 Russian and 2 mixed Armenian-Georgian schools. 10 teachers for almost 8,000 students!
"The idea, in and of itself, is clear. However, its initiators should have known that 90% of teachers in Javakheti schools have no Georgian language skills! Ultimately, the classes are still conducted in Armenian language. The teachers have trouble dealing with the textbooks, translating them themselves as best they can, says Garnuk Tashchyan, the director of the Olaverd village school.
"We highly welcome the bilingual training. But what we ask, is to provide us with relevant personnel and textbooks, says Armine Uzunyan, a director of Kulikam village school.
In the meantime, the quality of education still suffers. A student cannot grasp the "Georgian part of the lessons and since this "part is essential because it is where the facts the students need to learn are presented, i.e. the goal of the entire lesson!  In spite of the teacher's efforts, the key source of knowledge at school is still a textbook.  In this case, it's a bilingual textbook, which is actually limiting rather than expanding the children's learning opportunities. As they glance into the book, they can comprehend only a small portion, which is written in the Armenian language.
Lusine, the mother of Samwel Uzunyan, visits the Georgian language teacher in the village school almost every day. Every time she, as it is put in Armenian, "covers up her face, in embarrassment, asking a teacher to explain the part of her son's homework which is written in Georgian. But not every parent can boast of such an "opportune acquaintance.
"Children know spoken Georgian at best, but not all of them. How are they supposed to study? As a result, I translate the training material myself and then teach it…in Armenian, of course. I find it very difficult, since I am not fluent in Georgian myself, says Sirakan Shipaktsyan, a biology from Akhalkalaki.
"Bilingual education will be effective if supported by high-skilled personnel. How should we expect any results, if we are lacking not only computers and modern methodology, but also normal textbooks and teachers with appropriate language skills, Slavik Egiazaryan, a director Azavret village school, asks himself.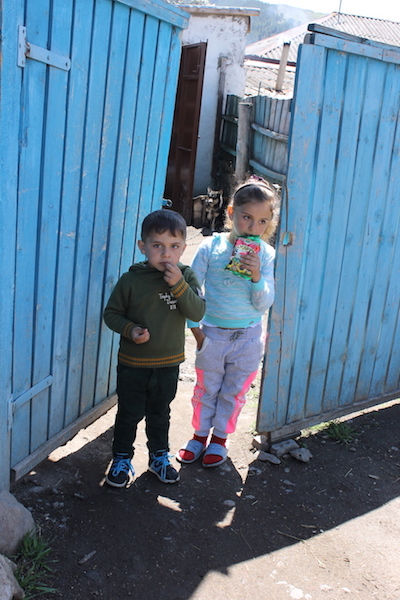 Discriminated native language
The changes introduced by the Education Ministry in non-Georgian schools' curriculums last year puts stress upon Armenian families in Georgia and is yet another problem for them.
The number of hours allotted for teaching the Armenian language has been reduced. In the 10th and 11th grades there are five lessons a week in the first semester, cut down to four in the second semester.
So, where do they make up this time? It turns out nowhere. Thus, the officials have merely reduced the workload of students, who, unlike their Georgian counterparts, also learn their own native language.
As a result, the number of classes in the Armenian schools has been reduced from 384 to 374. In other words, they have cut 10 hours: English-3 hours, Russian-3 hours, biology-3 hours and their native language–1 hour.
And that's despite the fact that there are no exit exams in Armenian language in the Armenian schools in Georgia. Each educational institution is entitled to conduct one exam in its discretion, commonplace in some schools, though not everywhere. Whereas the students, who, knowing they won't have to take an Armenian language exam, learn it in a slipshod manner.
"The formal approach to learning the Armenian language causes an irresponsible attitude in many students. Thus, we should make much more effort ensuring that the children would not lose appreciation for their native language, says Emma Nakhatakyan, the director of Akhalkalaki School #5.
Funds and professional personnel are required to include the Armenian language in the list of the uniform centralized exams. Georgian Education Ministry has none of them.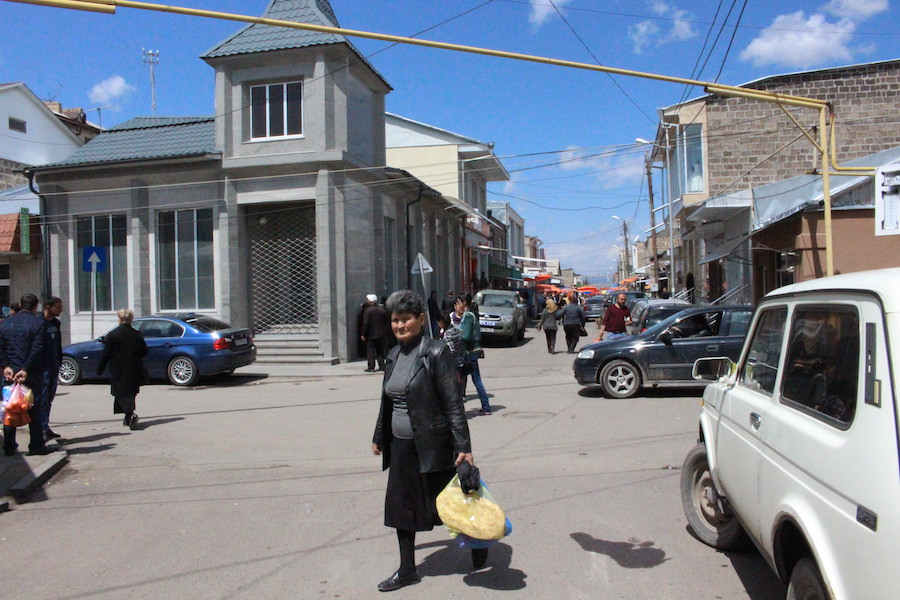 No one is going to solve the problem
As a result, Armenian schools turn out to be in the same endless circle. They are less likely to get new personnel.  Former graduates, even if they have the desire to, avoid entering Georgian pedagogical institutes, as they don't know Georgian. Those who study in pedagogical institutions in Armenia realize that they will not find jobs back home for the same reason– because of the lack of Georgian language skills. Incidentaly, most of those who are currently teaching graduated during Soviet times. So, who is supposed to teach the children in Javakheti in ten some years?
Six years ago, a preferential "4+1 program was launched in Georgia. According to this program, the representatives of national minority groups are entitled to enroll in Georgian higher education institutions having passed just one general education exam in their native language. An applicant enrolls in a preparatory course, where he/she studies Georgian for the duration of a year. Only afterwards the enrollee takes takes exams in the other main subjects.
Nevertheless, graduates from Javakheti rarely continue their studies in Tbilisi. It's too complicated for them and are not given encouragement or additional support. Young people mainly go to Armenia or Russia, where the knowledge of Georgian is not required.
Locals exclaim proudly that there are now many natives of Javakheti in Yerevan, Moscow, St. Petersburg and Krasnodar. They have been recognized as the best professionals in their spheres, and all of them have found good jobs and built their own careers. They left because they could not see a normal future here.
Published on: 26. 04. 2016