A photostory of love: Iranian gays waiting for freedom
Denizli is a small city in the south-west of Turkey. Here, Iranian gays that have decided to flee Iran and potential execution await permission from the consulates of the USA, Canada and European countries to immigrate.
Photographer of Iranian heritage Laurence Rasti shot her diploma project here, and told the Bird-in-flight publication stories she learned during the process.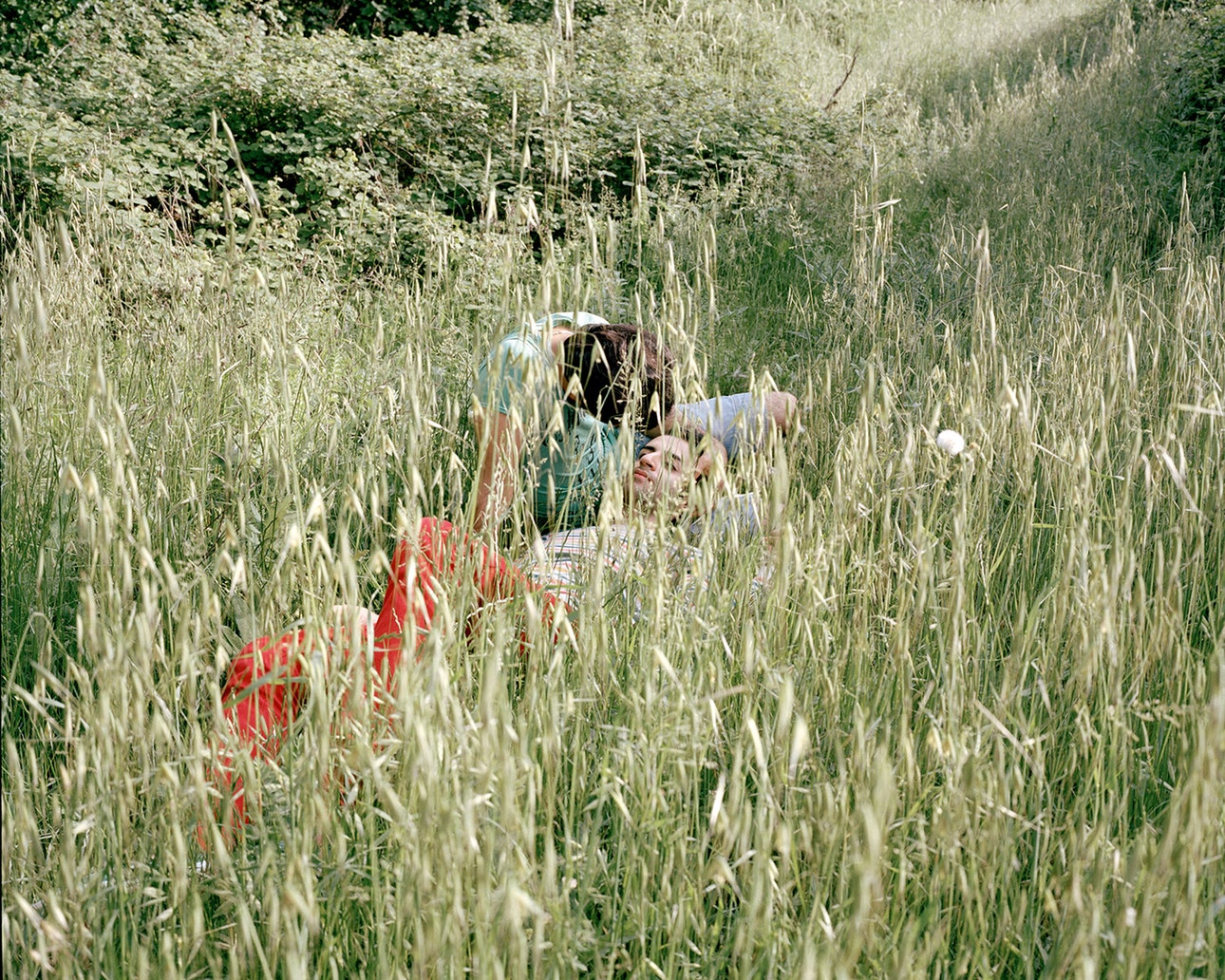 The Iranian Islamic Revolution took place in 1979. Since then, more than 4 000 men accused of homosexual relations have been hung. One execution which attracted the most attention was of two teenagers, Mahmoud Asgari and Ayaz Marhoni in 2005.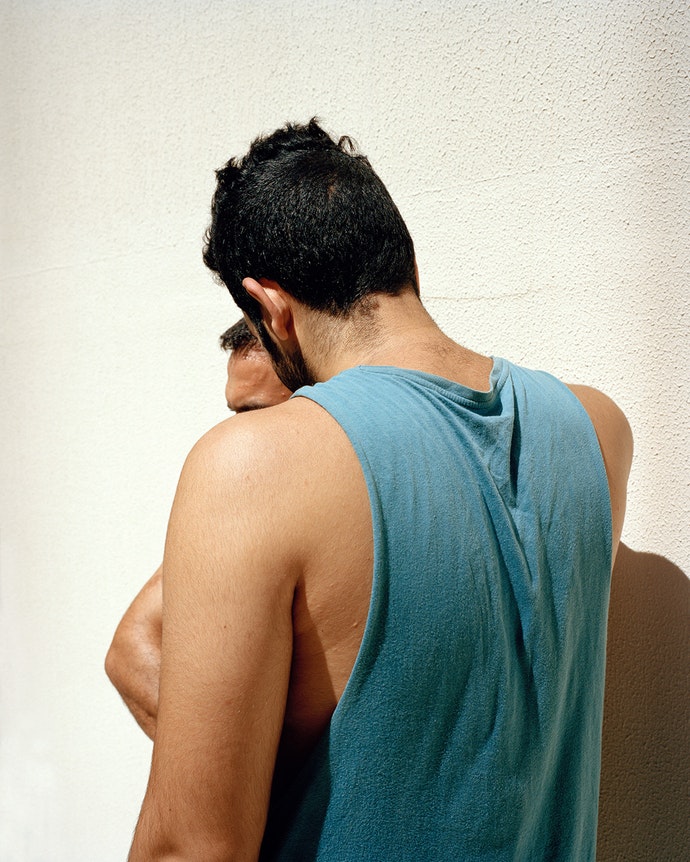 Those that have decided to leave Iran and end up in Denizli are more often than not illegally in Turkey. They earn money by working at sewing factories. If you buy something cheap that was made in Turkey, it was more than likely sewn by illegal immigrants.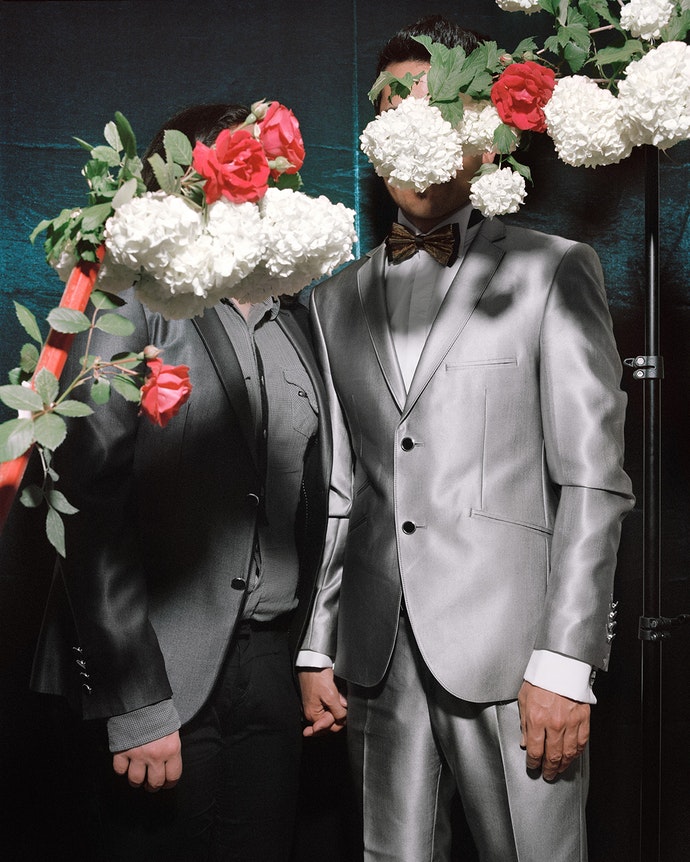 One of the oddities of Iranian life can be found in the fact that people cannot meet with their same-sex partners. But if one of them changes their sex, then this is considered acceptable. One young man told me that his family forced him to undergo a sex change in order for him to legally live with his boyfriend. He agreed to hormone therapy, but his body has reacted negatively to the hormones, and the doctors began to fear for his life. However, his parents forced him to continue the 'therapy' as their reputation and loyalty to the law were more important to them than the life of their son.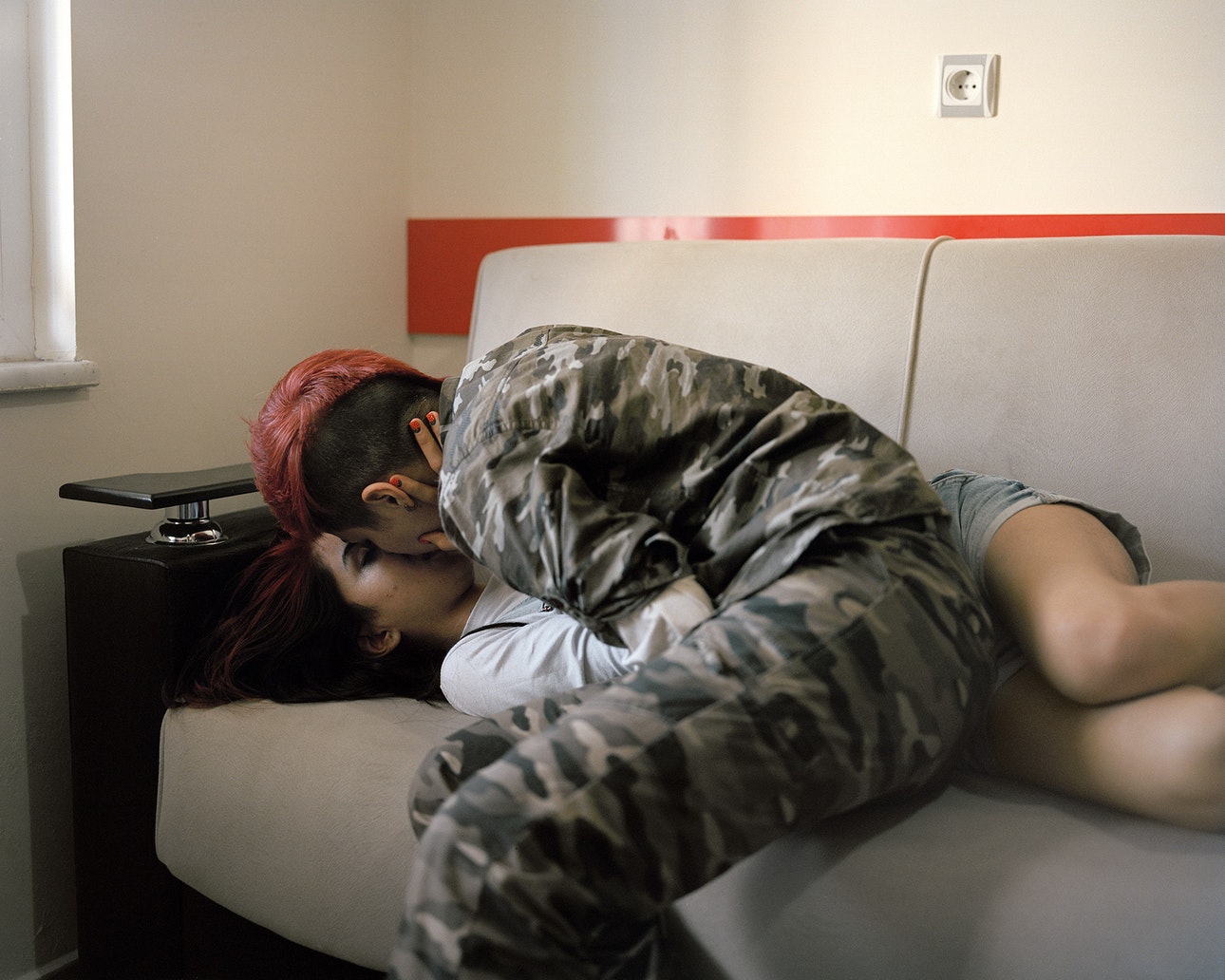 It is even more difficult to find lesbians in Iran. That does not mean that they are any less in numbers. Their desire to remain hidden is understandable: they are some of the most vulnerable members of society.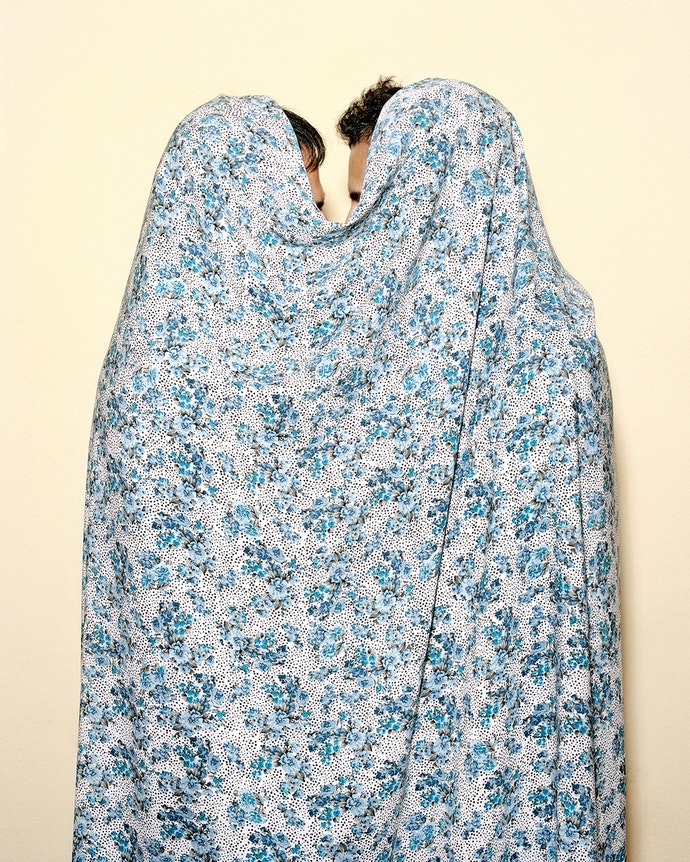 Religion often serves as a cover for the cruel attitude taken towards gays in Iran. In this shot, there are two young gay men covered by the hijab of one of their mothers. He would often snag it from his mother in his childhood, for which he was regularly punished.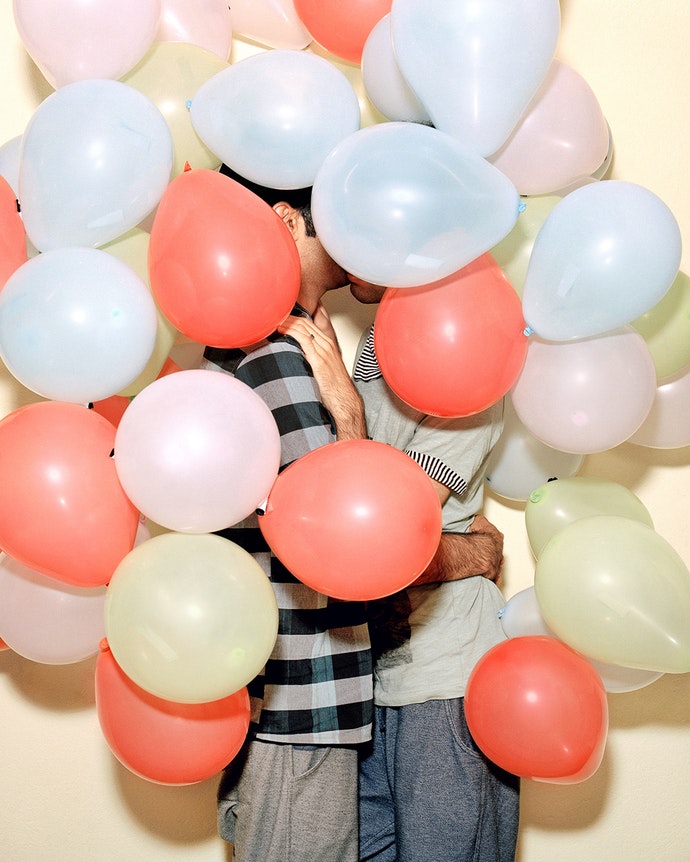 None of Rasti's subjects agreed to show their faces in her project. Anonymity is their main defence.