Baku business center catches fire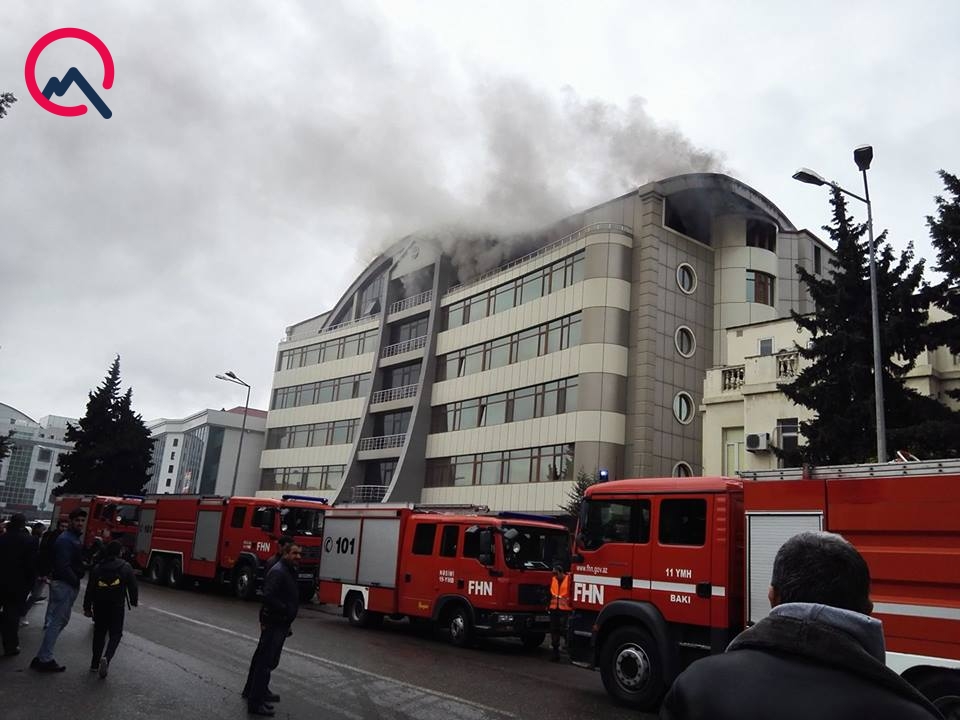 The top floor of the six-story AFEN Plaza Business Center near the Nariman Narimanov metro station caught fire earlier today.
Firefighters from the Ministry of Emergency Situations are on the scene and have managed to extinguish the fire. The building was evacuated, with no reported casualties.
The Ministry is investigating the cause of the fire.
https://www.youtube.com/watch?time_continue=6&v=BmoXvB_WYvU