8th round of the FIA Formula-1 World Championship kicks off in Baku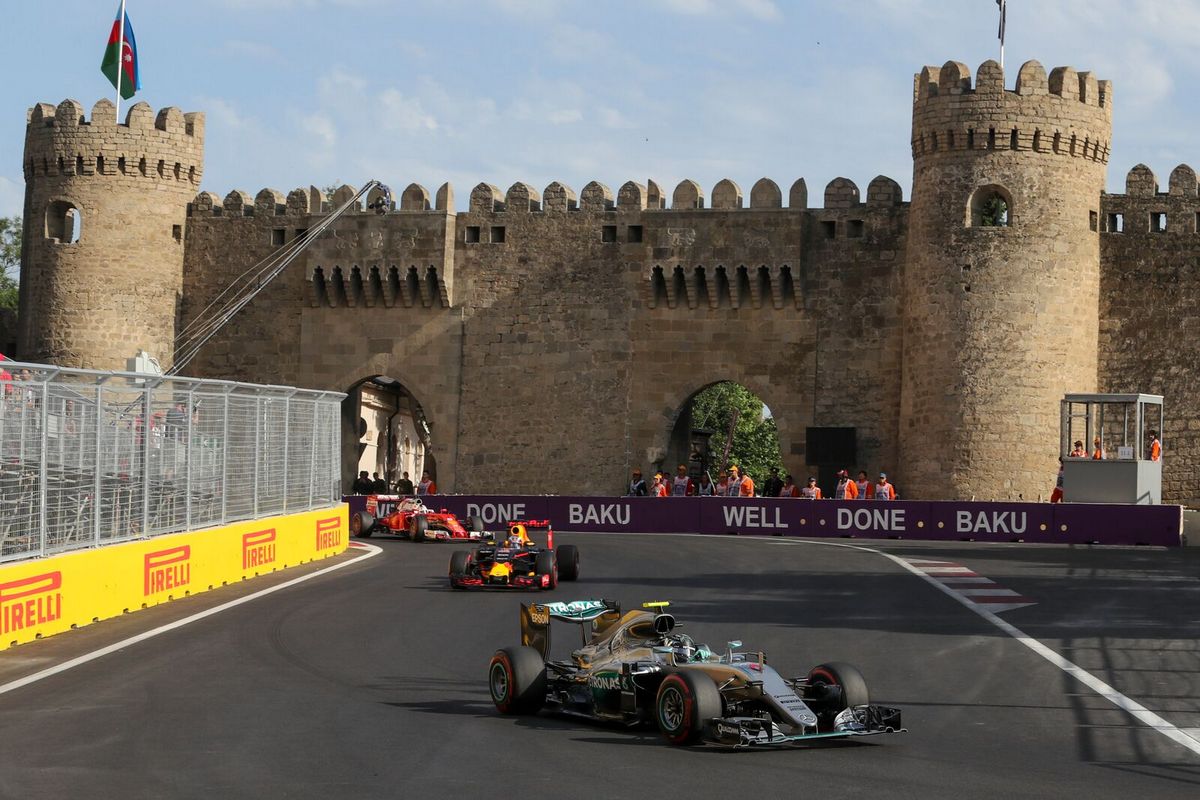 The first day of the Azerbaijan Grand Prix of the 8th round in the Formula 1 World Championship turned out to be full of dramatic events.
The Red Bull Racing driver, Max Verstappen (the Netherlands), set the best time in the two free practice sessions in Baku's streets, though he had an accident and crashed his car at the end of the day.
However, it wasn't the only crash that day. The highlight of the session was a spectacular crash by Sergio Perez, a Force India driver. The Mexican failed to follow a narrow track bend. His car wheels bounced away and he crashed into a wall right at the ascent to the Old City. Jolyon Palmer, the Renault team racer, also made a mistake at a bend and rammed his car into the wall.
During the second 1.5 hour session, a lot of drivers were making mistakes and touching barriers, narrowly escaping making accidents. At some point, two world champions, Kimi Raikkonen and Lewis Hamilton, nearly collided with each other, but the British racer managed to escape the incident at the last second – the official Azerbaijan Grand Prix website reads.

The day 1 crescendo arrived in the evening with a concert by the Turkish pop-singer, Tarkan, who performed at the spectators' zone of the Baku City Circuit.
Baku is one out of three world cities (alongside Monaco and Singapore), where Formula-1 races are conducted in the city's central streets, rather than on a specially built race track.

Baku's City

Circuit

has been held since 2016. The racers take 51 laps (the length of each being 6km).

Nico Rosberg (Germany) won the Baku round of the Formula-1 World Championship last year. However, he refused to participate in this year's races, since he announced that he intends to finish his sports career.