29 years after an earthquake struck Armenia over 2 500 temporary shelters still remain in use in Gyumri
Armenian presidents and government officials have been coming to this monument in Gyumri on 7 December for many years in order to commemorate those lost in the 1988 earthquake. And every time they point out new dates by which they promise the city will be completely restored.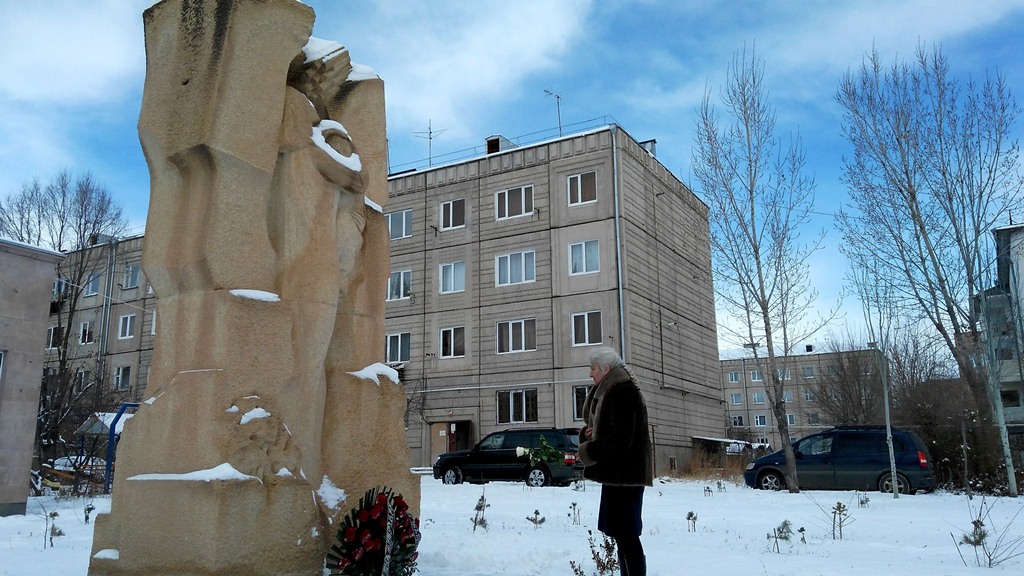 Officials now place wreaths at another memorial every 7th of December, but it is here that the people come to grieve for those who lost their lives in the tragedy. The creator of the statue is well-known artist, sculptor and resident of Gyumri Zaven Koshtoyan. He says that every time he approached the stone with his tools in hand, he felt as if he was re-experiencing the trauma of the loss of life. The residents of Gyumri hold this work in high regard and feel its gravity.
A powerful magnitude-10 earthquake shook Armenia on 7 December 1988 at 11:41 in the morning. Unable to withstand the powerful subterranean shocks, buildings in Spitak, Vanadzor (Kirovakan), Gyumri (Leninakan) and other settled areas collapsed. The number of victims totaled 25 000, of which 15 000 – 17 000 were buried under the rubble of Gyumri. Another 4 000 died in Spitak. In total, 11 cities were damaged and 342 villages. About 514 000 people lost their homes.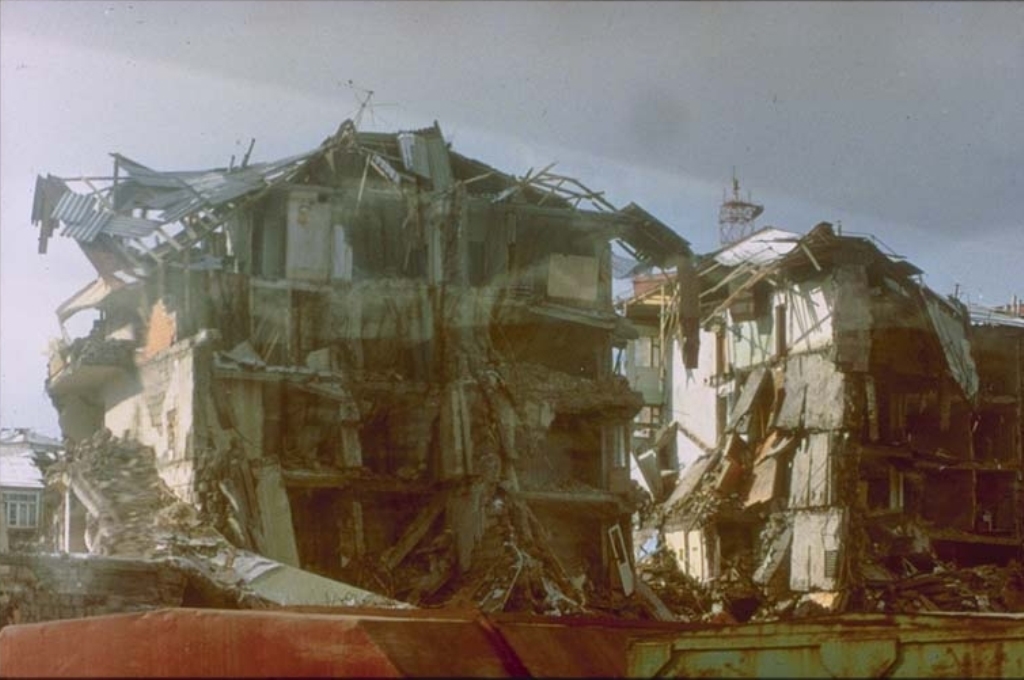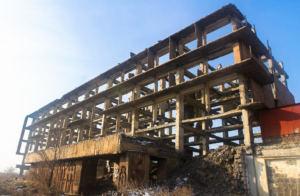 Thousands of families lost their homes in Shirak district alone. Around 22 678 homes were damaged, of which 20 612 were in Gyumri itself. Immediately after the earthquake, the leadership of the USSR promised to provide aide to restore Gyumri within two years. People were given temporary shelters while they waited for apartments to be constructed. However, the Soviet Union fell apart and independent Armenia continued to restore the city with its own hands.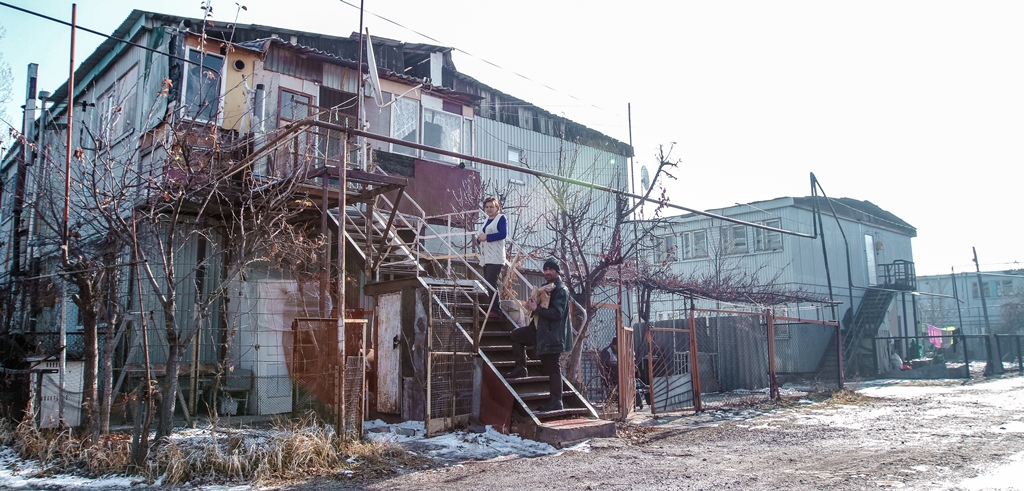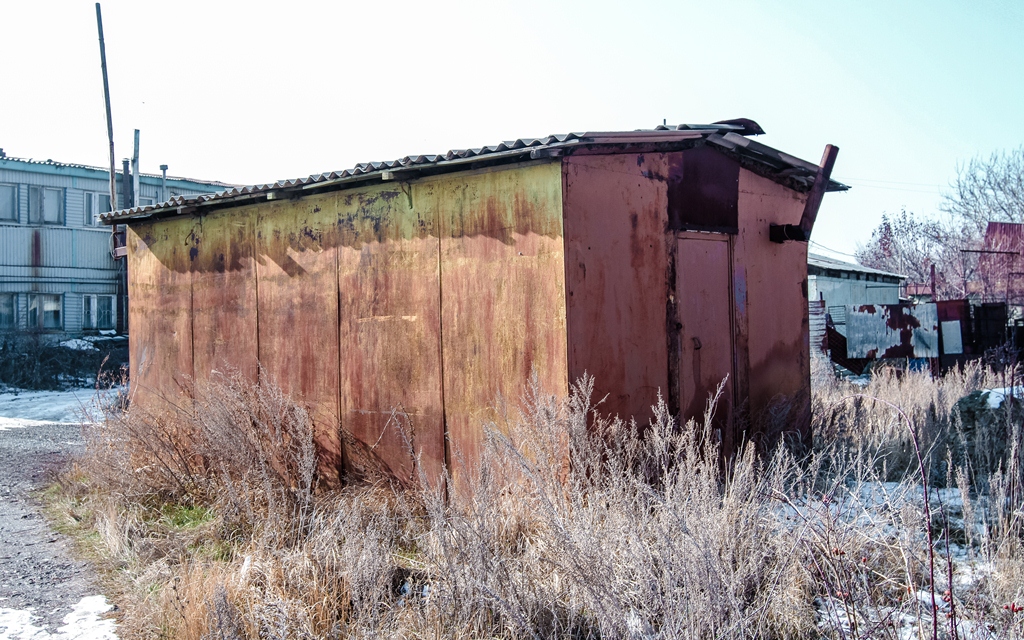 'Zone of Disaster', 'Recovery Zone', 'Development Zone' – these are the names of government programs which were drafted one after the other, but the process of restoration has still not been finalised.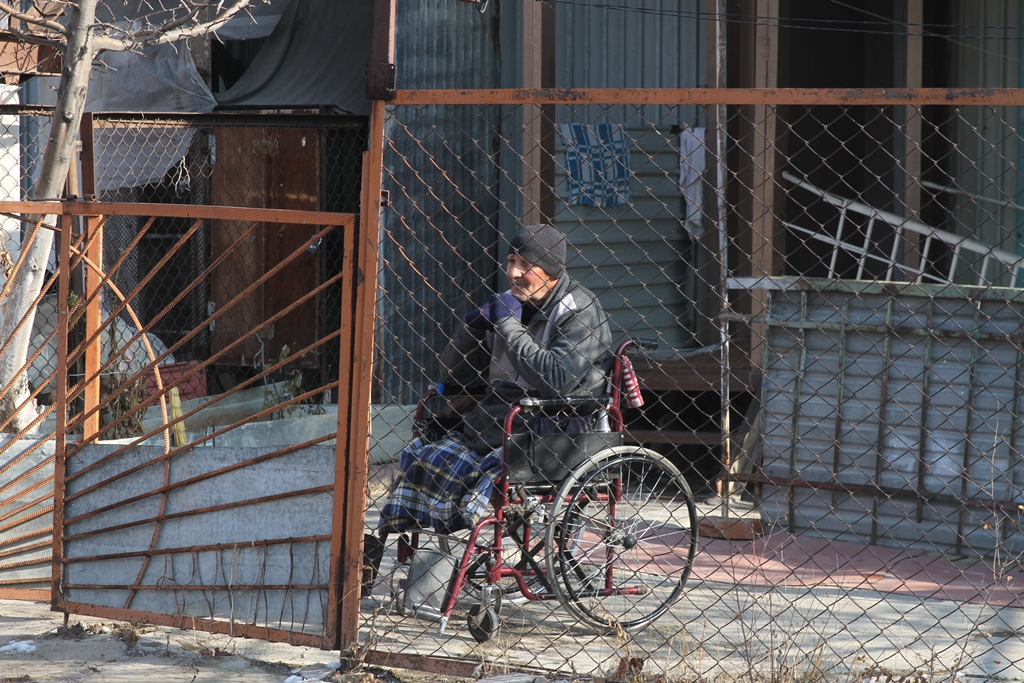 People who were placed in temporary shelters were forced to struggle and fight to maintain and restore the walls of their temporary homes which were meant to sustain them for two years – the struggle continues.
Construction in the zone of the earthquake was first financed from the state budget. Later on projects were carried out with the help of the World Bank, the Red Cross and other financial and charitable organizations. The Armenian government also invested considerable sums in this endeavor. As a result, certificates on home ownership were given to 23 121 families in the Shirak district who were in need of shelter, of which 21 184 originated from Gyumri.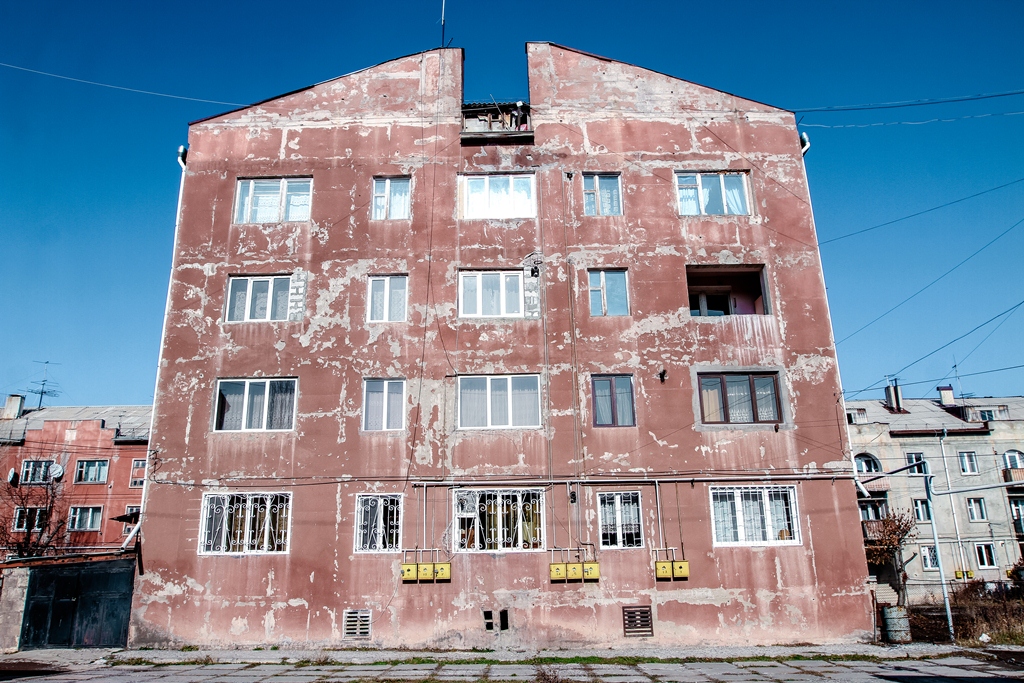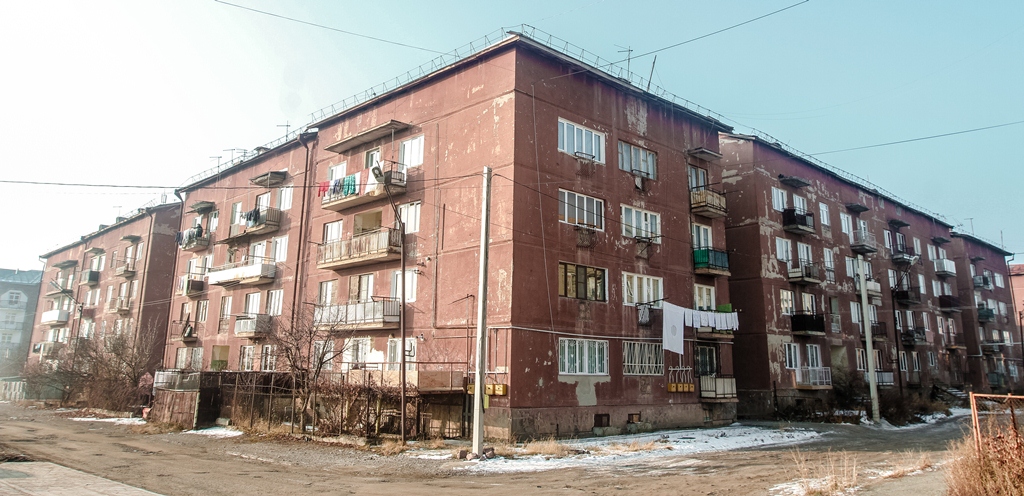 One week ago, certificates were given to two more families who were the last on the waiting list. The state now believes that its debt to those who lost their homes has been paid off.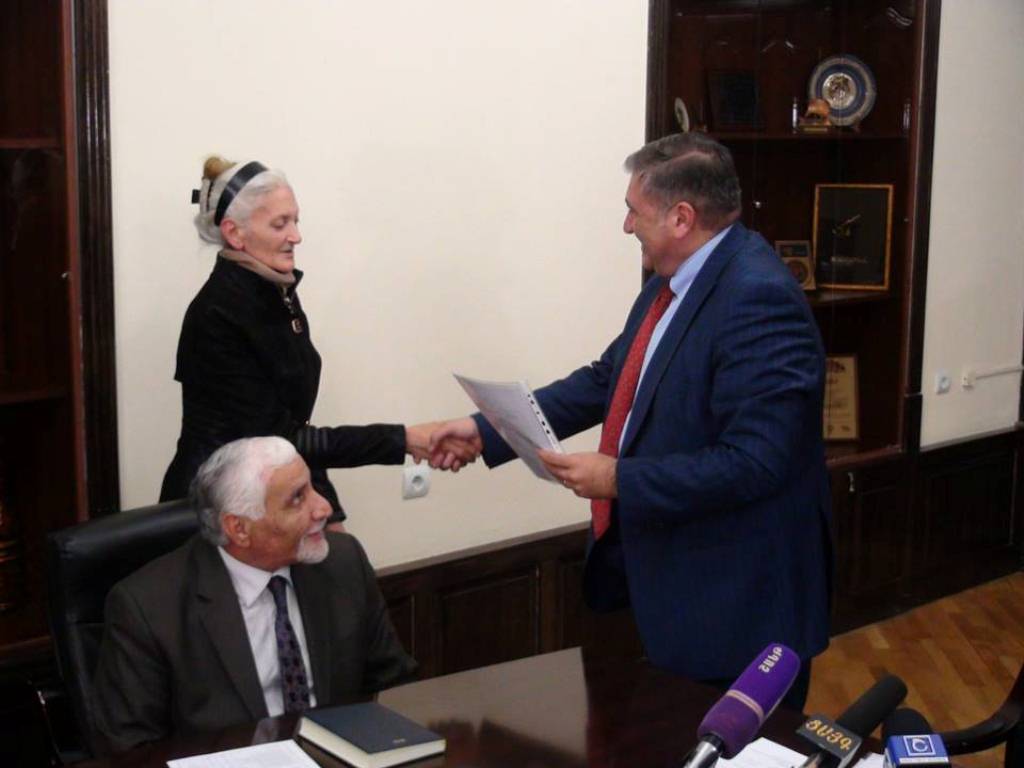 It turns out that more apartments were given out than were destroyed in the tragedy in Shirak district. But in Gyumri there are still around 2 500 temporary shelters. What's going on?
In order to get an answer to this question, JAMnews met with residents of these temporary shelters.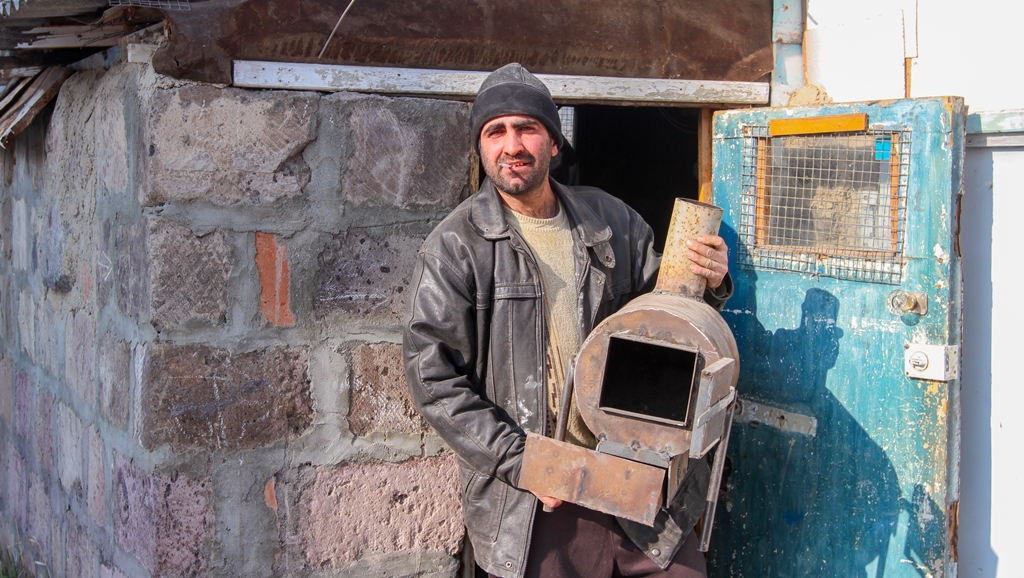 The Aroyan family repairs its temporary home every year. The floor rots, the ceiling leaks, the windows crack and let in the wind. Vladimir Aroyan was nine years old when the earthquake took place. He spent his youth in a temporary shelter and now his children are in the same position. Earlier, Vladimir's parents took care of the home; now he takes on these same obligations with his wife.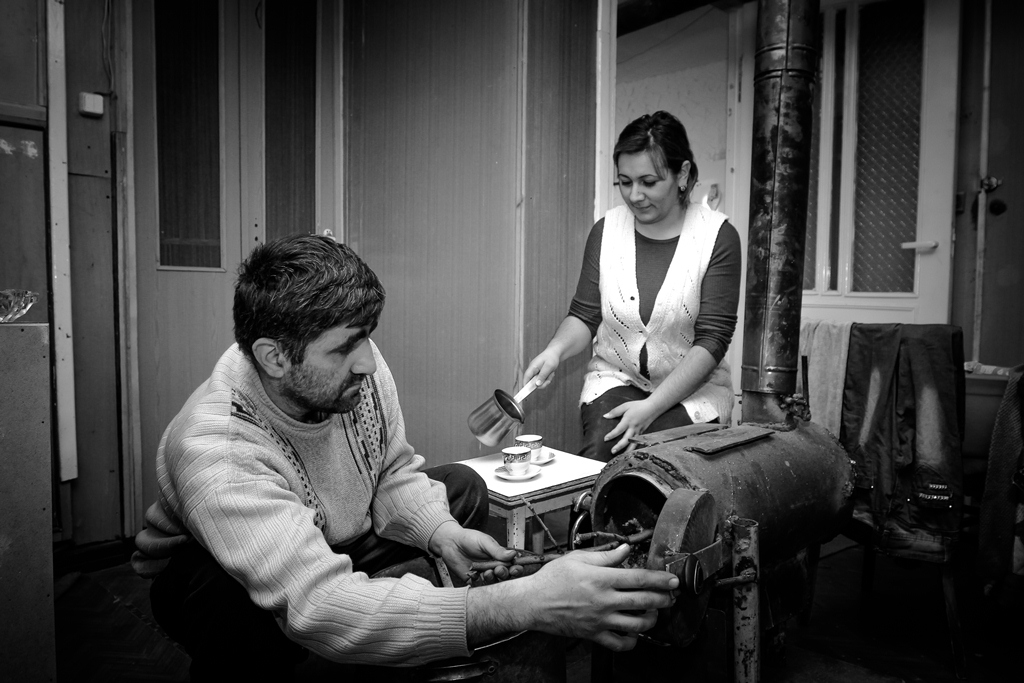 "Before we got married I lived in a private home. When we started to date, I asked him – where do you live? He said in a two-story house on the second floor. I came over, and this two-story home was a temporary shelter," Marine, his wife says, smiling.
In 2012, the Aroyan family were given an apartment, but by then there were many more in the family. As a result only a part of the family was able to move into the apartment. The young couple continued to live in the temporary shelter. It wasn't just them who had to do this. Many remained in these temporary shelters, and everyone has their own reasons: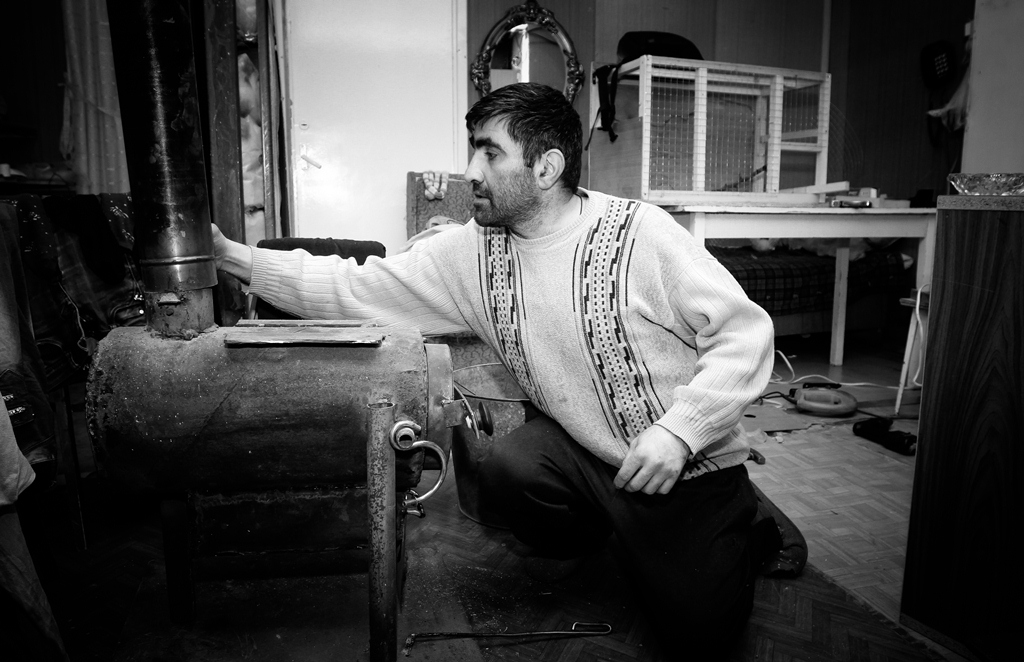 "Some sold their homes while others didn't even receive one. There are some people who sold their homes and repaid their debts, payed for their children or solved health issues," says Vladimir Aroyan. He no longer hopes to move out of the temporary shelter he is in and has been forced to come to terms with the difficulties.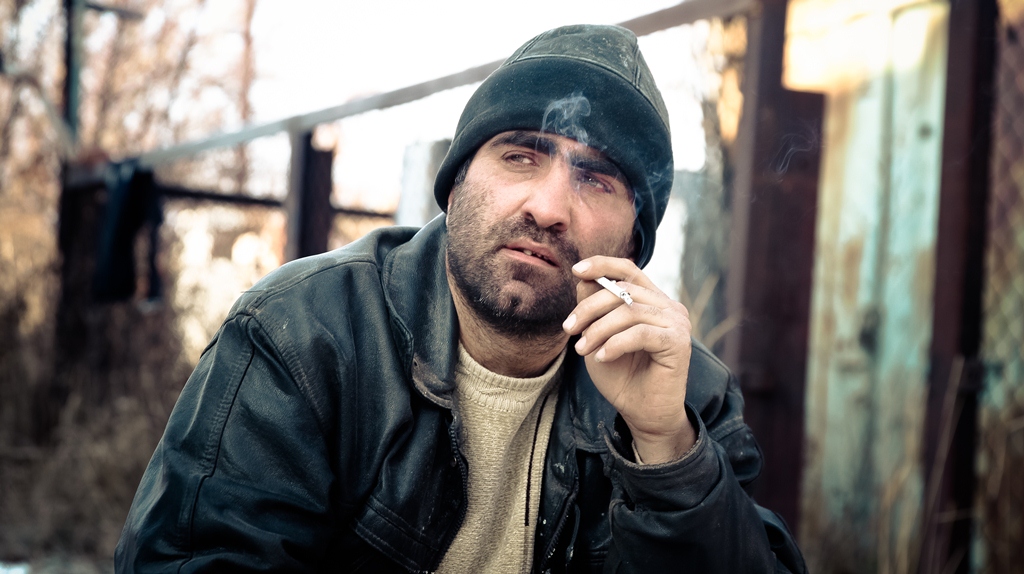 The Chief of the Department of Urban Planning of Shirak district, Albert Margaryan, mentions one other reason:
"The problem is that at first they didn't dismantle the shelters. People came in from other villages and settled in them. In my opinion, people don't live in shelters because they want a good life. They simply either have already received compensation, compensation as people who have remained without housing, or were not at all affected by the earthquake."
Moreover, it is not a secret that many were able to receive several apartments, not just one. Many spoke about this, investigated the matter but nobody has been punished.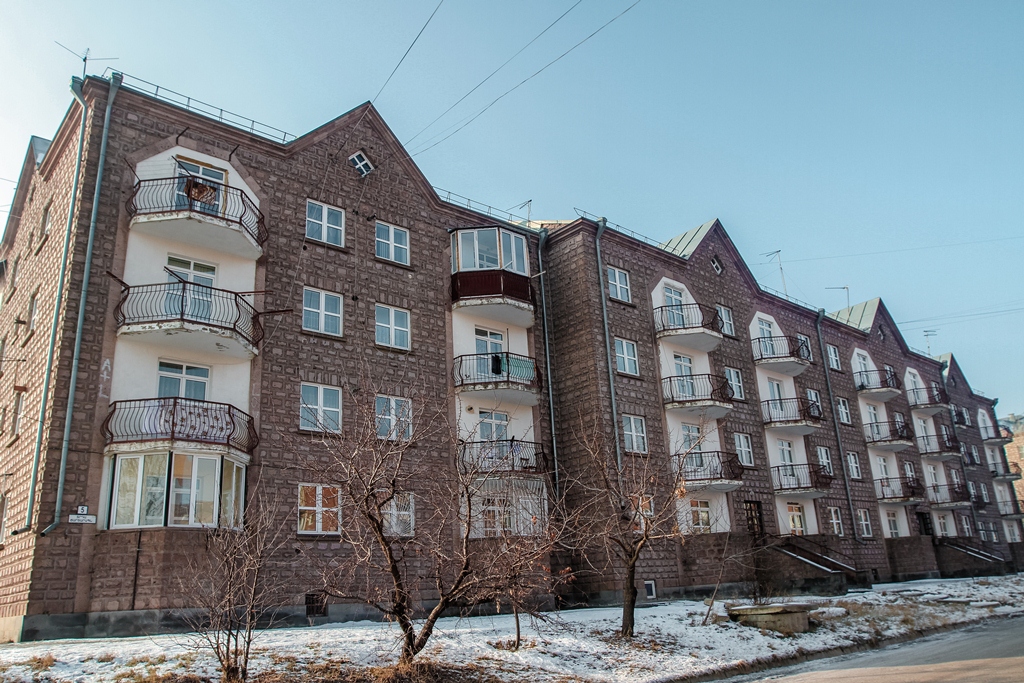 The state put forward new conditions: until a family takes down the temporary shelter, its residents will not be able to privatize the apartments they are given by the state. But this condition did not help Gyumri get rid of the temporary shelter issue. Local authorities had failed again.
"About 1 000 families did not privatize the apartments they received – in order not to dismantle their old houses. After all, a large part of their family might still live there. Therefore, at the moment, a new solution is being developed by the government, which should help get rid of the houses. They plan to compensate some of the families, others will be provided with temporary housing, some will not be given anything at all, but the temporary shelters will be demolished," said Albert Margaryan.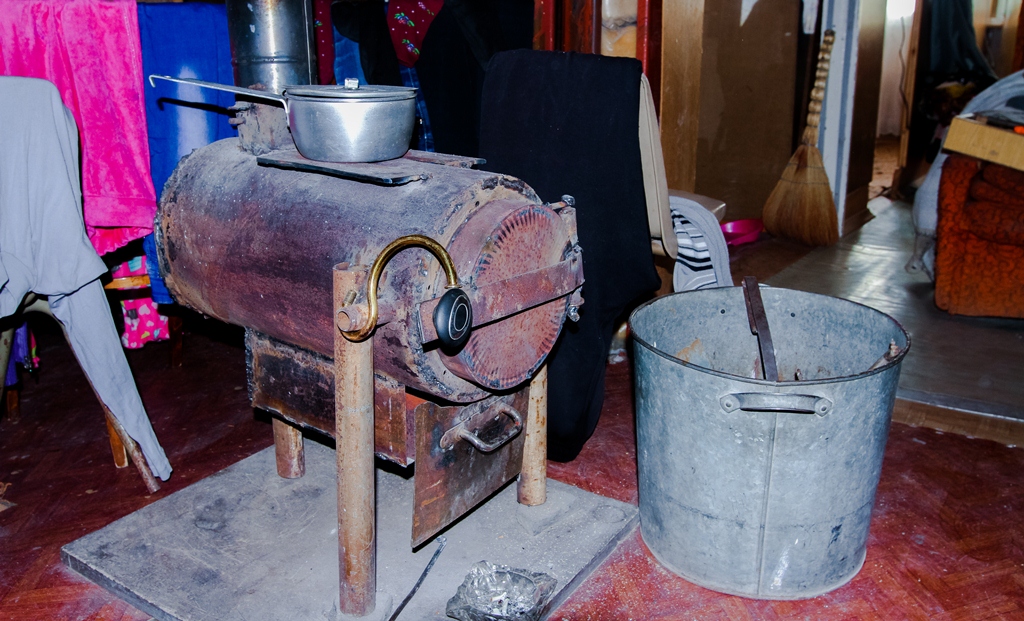 It has been 29 years since the earthquake, but local officials are confident and openly declare that Gyumri will not get rid of the temporary houses in the near future. They say it will take 10-15 years.