Armenia protests, day 9. Opposition leader and PM agree to meet
UPDATE
23:56, 21 April 2018
"After the meetings with Armen Sargsyan, we received confirmation that Serzh Sargsyan is ready to meet and discuss the agenda. I am to meet Serzh Sargsyan at 10:00 tomorrow at the Marriott Hotel to discuss his resignation and peaceful transition of power," Pashinyan said.
The leader of the civil disobedience movement Nikol Pashinyan held a meeting with the president of Armenia Armen Sargsyan today, after which he returned to Republic Square where large-scale rallies continue.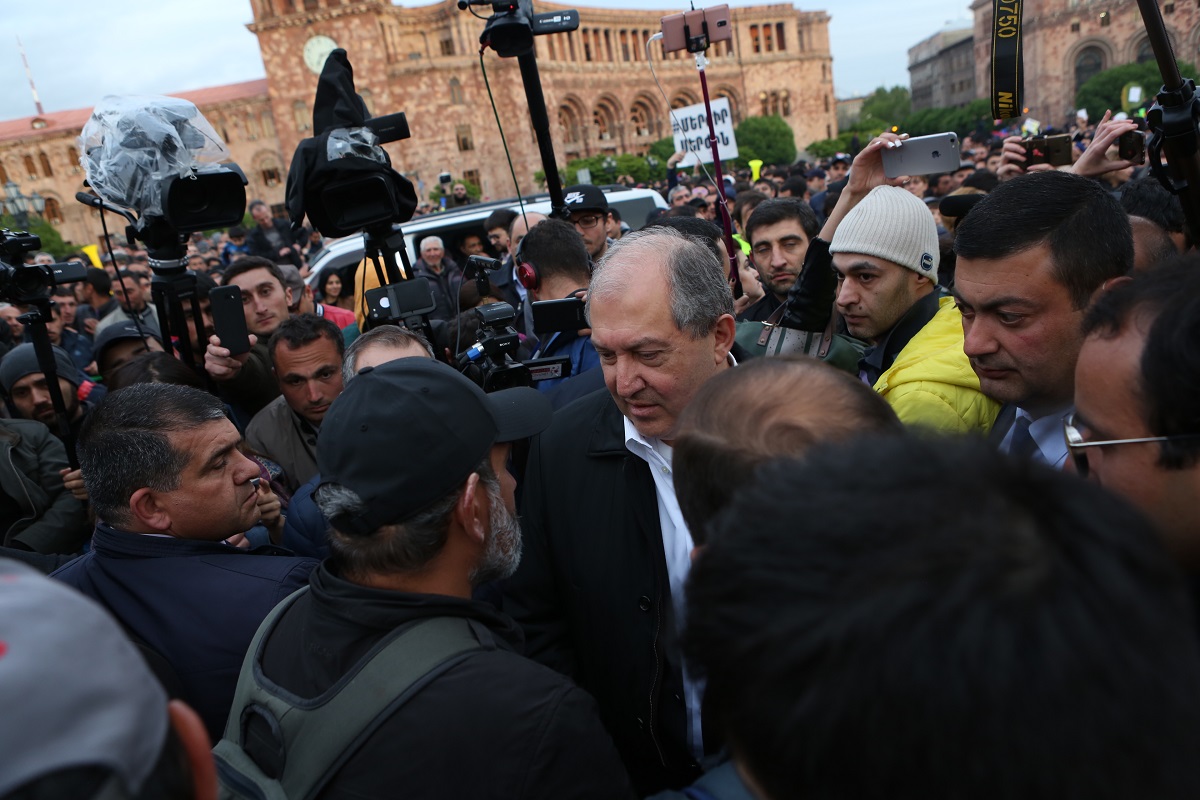 He was greeted by a large crowd of protesters. Some estimates put their number at around 50 000.
Pashinyan addressed the demonstrators, asking that they give him permission to represent them at the talks with the authorities, which they did. While he did not provide any details of what had been discussed at his meeting with the president, he did confirm that he would continue to demand the resignation of Prime Minister Serzh Sargsyan at the forthcoming talks.
He also shared his vision of how the events would continue to unfold. After the resignation of the Prime Minister, he said, the opposition would present to parliament a new candidate for the post, someone the people on Republic Square would have agreed on. The opposition would then form a temporary government. Later, legislative amendments would be made to allow for snap parliamentary elections.
He called on the protestors to continue to ensure that their resistance movement remains peaceful. The main slogan of the movement is 'hands up', meaning protesters must avoid acting aggressively towards the police at all times.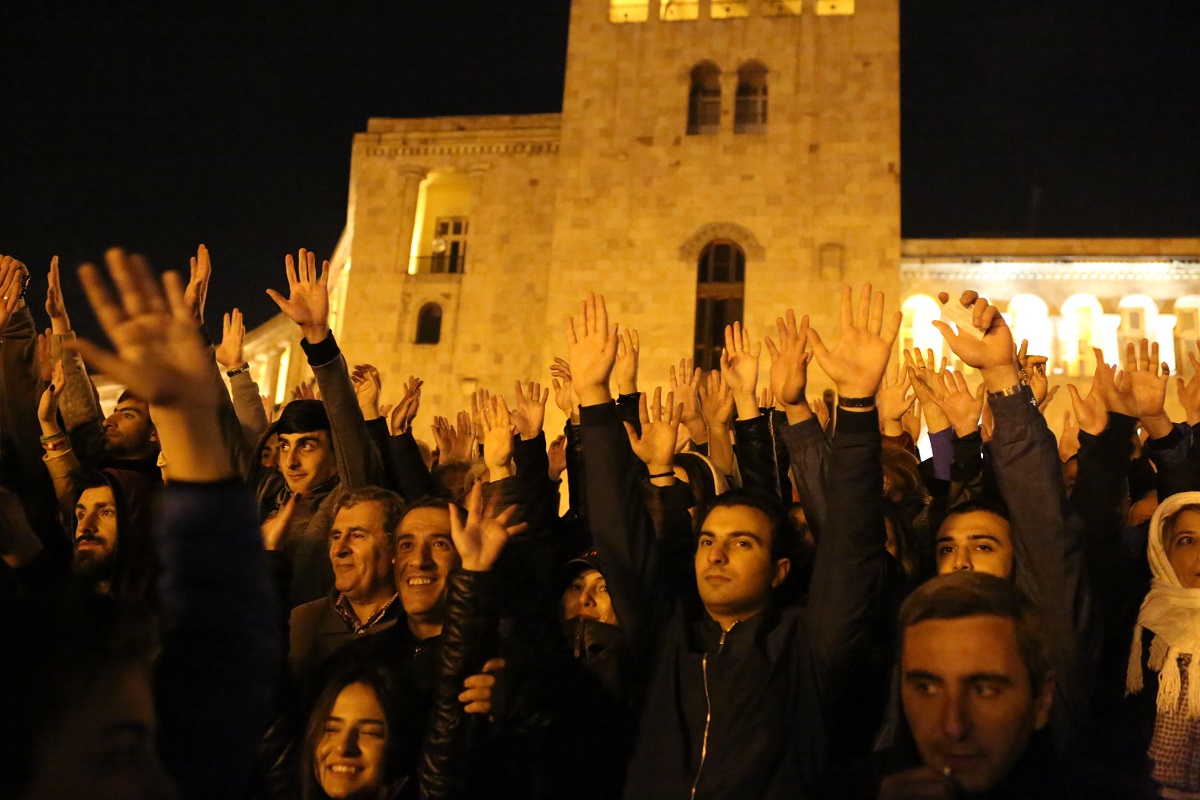 Today, Pashinyan called on them to 'turn the other cheek', in which case he said the police would not be getting a pretext to crack down on the movement.
After the meeting with Nikol Pashinyan, the president met with Serzh Sargsyan. However, the details of this meeting have yet to be made public.