"Women's march" conducted in Tbilisi. Photo report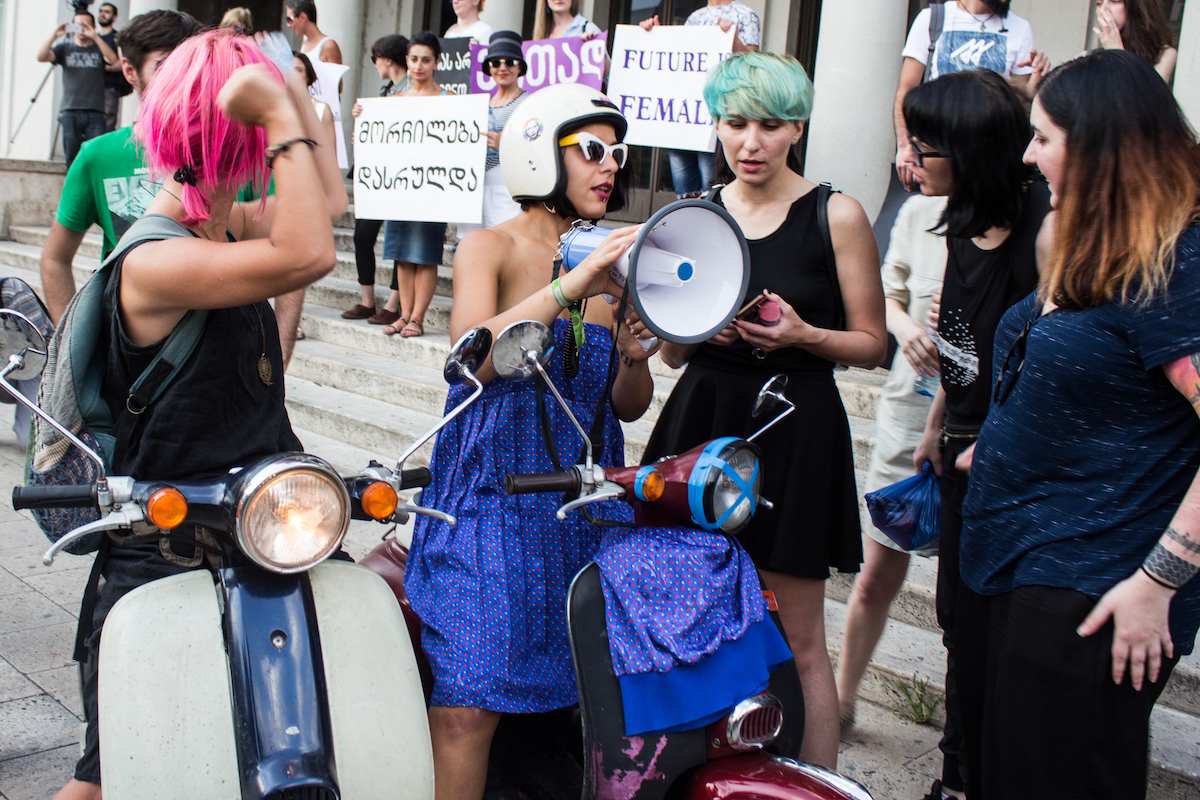 A large-scale protest set up by organizations for the protection of women's rights was held in the Georgian capital on Wednesday evening, with hundreds of participants of the "women's solidarity march" walking along Agmashenebeli Avenue.
The event is a response to the Georgian march held a few days earlier that demanded purging Georgia of illegal aliens and expressing various xenophobic statements. On July 19 Agmashenebeli Avenue hosted yet another rally against inequality, violence, xenophobia and advocating the rights of women.
Feminists carried posters, blew into whistles, chanted slogans in a megaphone and lit flares.
Women decided to take to the streets of the city after several activists of the Georgian March had threatened on a social network Tbilisi resident Tatia Dolidze with a group rape following her criticism towards the organizers of the rally.
Representative of Women's movement Baya Pataraia said that the recent events, being another proof of the vulnerability of women's rights in Georgian society, had prompted them to hold a rally
"When a socially active woman tried to criticize fascist appeals and forces controlled by the Kremlin, she and her family had been subjected to attacks not limited to insults and cyber bullying. These were horrific threats, including menace of group rape.This is an attempt to silence women, to force them not to express their opinion on the issues concerning the country's administration. At the same time, women's activity is extremely important for the country's development ",- Baya Pataraia says.
The rally participants included men speaking about the unequal treatment of women in Georgian society and opposing xenophobic groups being also intolerant of women.