Yerevan market vendors protest against tax agencies' pressure
Hundreds of Yerevan market vendors organized a protest rally outside the Armenian government building today. They were protesting against the tax agencies' control over commodity turnover. The latter insist that vendors should produce documentation on purchased and sold goods and threaten to impose fines for failure to issue a receipt.
Vendors claim, they will have to hire accountants to comply with the aforesaid requirements. However, 'amidst decline in the population's purchasing capacity, the creation of additional jobs will lead to the closure of commercial outlets.' Small vendors also find it difficult to purchase expensive cash registers in order to issue receipts to customers. Also, they oftentimes fail to produce documentation on purchased goods, since representatives of huge businesses, whom they purchase those goods from, do not always issue invoices to them.
The market vendors complain that tax agency officials have been standing watch at the market entrance, trying to find out from clients whether they were issued receipts for purchased goods or not. They have termed such control as a 'tax terror'.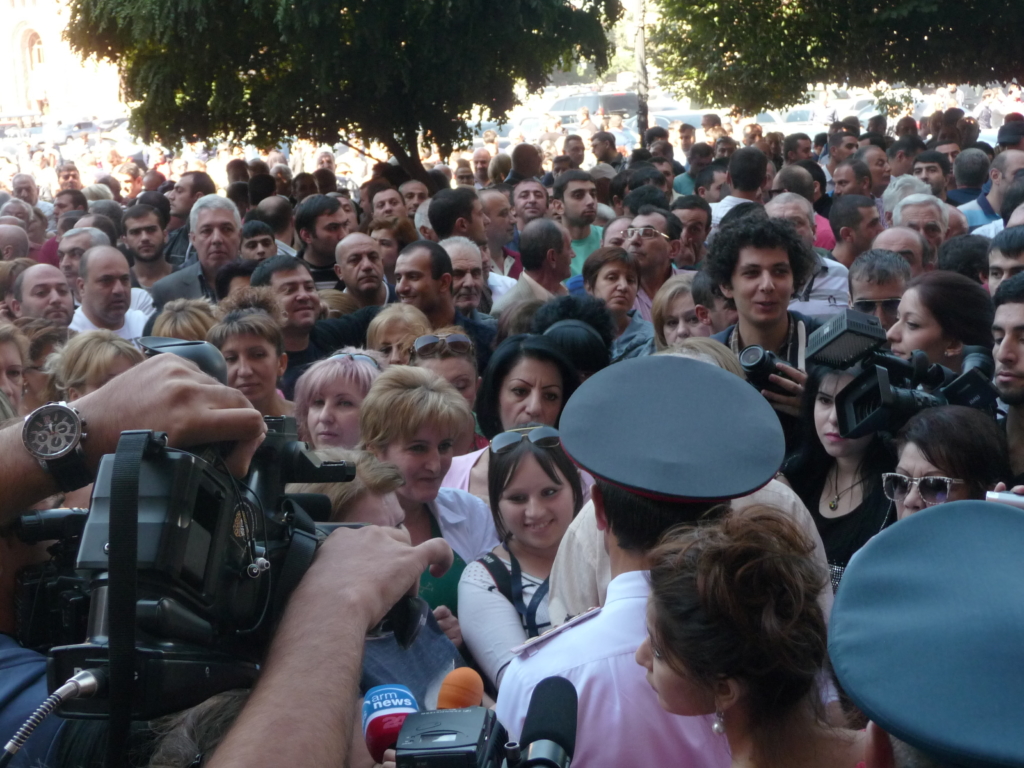 Vakhtang Mirumyan, Deputy Chair of the State Revenues Committee (SRC), and Garegin Arakelyan, Chief of the SRC Operative Investigation Department, met with the vendors today.
The vendors suggested setting a fixed rate of turnover tax. The government officials, who met them today, promised to temporarily suspend the inspection of retail commercial outlets until the final decision is made.