Wife of Afgan Mukhtarli asks Georgian parliament to investigate her husband's kidnapping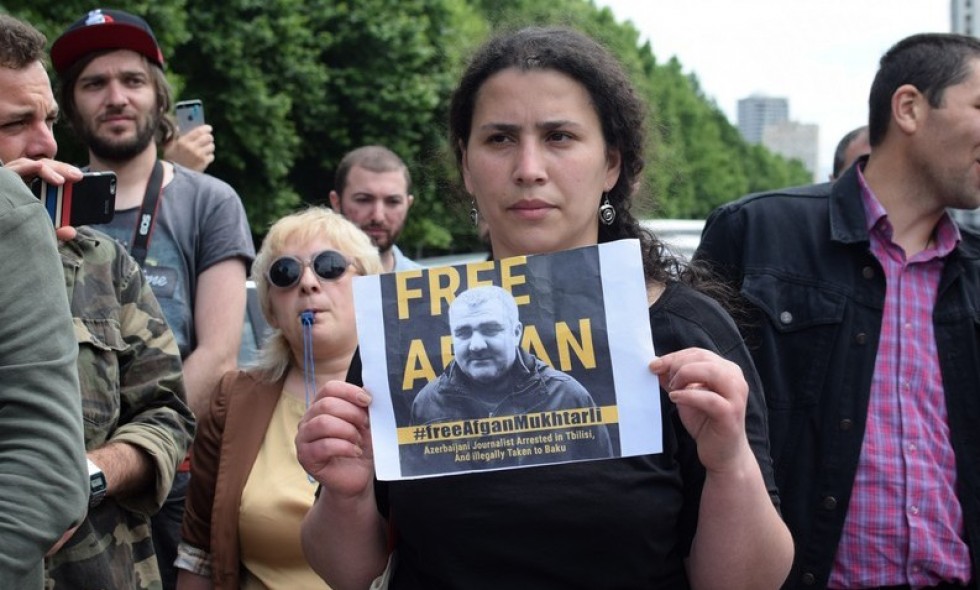 The wife of Azerbaijani opposition journalist Afgan Mukhtarli, Leyla Mustafayeva, has appealed to the Parliament of Georgia to create a special commission to investigate the actions of officials that participated in the kidnapping of her husband.
Five months have passed since the Azerbaijani journalist disappeared from the Georgian capital. However, there have been no new developments regarding the investigation of his case.
"For this reason we appealed to the parliament to investigate the case of my husband. We are allowed this capability by the Georgian legislation," said Leyla Mustafayeva to Echo of the Caucasus [Ekho Kavkaza].
Read more about the Afgan Mukhtarli case here.
Mukhtarli disappeared in Tbilisi on 29 May 2017. He was later found to be held in detention in Azerbaijan. According to Mukhtarli he was kidnapped by local special service agents, who put a bag over his head and transferred him to the Azerbaijani side. On 31 May an Azerbaijani court charged him with 'trespassing' of the state border, smuggling and resisting police arrest. Mukhtarli however denies the allegations against him. On 4 October the court dismissed his appeal to be released on bail.
The European Parliament called upon Tbilisi to investigate the kidnapping of the journalist, and urged Baku to release him. Immediately after the kidnapping and arrest, the defendant appealed to the European Court of Human Rights to examine his case. They gave his case priority status and will investigate it as soon as possible.