Why Russia has been banned from international sporting events for 4 years. 5 stories of mass doping
The World Anti-Doping Agency (WADA) has barred Russia from participating in international competitions for four years.
The ban applies to the Tokyo Olympics in 2020, the Beijing Winter Olympics in 2022 and the men's soccer world cup to be held in Qatar in 2022.
Also, Russia will not be able to apply to hold international tournaments.
Experts note that there are still several tournaments for which this ban will not hold.  
For example, the European Championship for men's football, which will be held in 2020. Since it is organized by UEFA, the continental body, and not FIFA, which is global, Russia in this case is not required to comply with the WADA ban.
It is difficult to say whether these opportunities will help or hurt President Vladimir Putin, who fanatically considers Russia's sporting victories as evidence of his political strength.  
Why it came to this – and 5 vivid episodes as examples
Mass doping in Russian sports at the state level
WADA accused Russia's state anti-doping laboratory in Moscow of manipulating results.
[su_pullquote align="right"]

The speed ​​of progression was astonishing: from 2000 to 2006, 60 Russian athletes were caught doping. And in the period from 2007 to 2017 – 646

[/su_pullquote]
The WADA report says that the documents that the Moscow laboratory passed in early 2019 were partially falsified. As a result, it is now impossible to make a conclusion on 145 out of 298 Russian athletes who were previously suspected of using illegal drugs.
The WADA concluded that the changes to the database of laboratory doping samples were made by system administrator Evgeny Mochalov, husband of the laboratory director Elena Mochalova. It follows from the report of the international organization that the laboratory allegedly had an entire "data cancelation team".
As a result, the Russian anti-doping agency was recognized as not complying with the World Anti-Doping Code and was deprived of a license for further work.
"Got what they deserve" – ​​the reaction of athletes and journalists
Russian athletes, media, and social networks reacted quite unanimously to the decision to isolate Russian sports.
"We have so many athletes who are sitting in the State Duma, more than twenty Olympic champions! Could they change the law on doping? We got what we deserve.  I immediately said that I was on the side of WADA," Aexander Tikhonov, four-time Olympic champion in biathlon, told znak.com.
Two-time Olympic hockey champion and two-time Stanley Cup winner Vyacheslav Fetisov also spoke about the new doping scandal. He called Russia "the most disgraced country."
_________________________________________
Several "stories of shame" were told by the Russian newspaper Novaya Gazeta.  Here are a few of them.
Story one – "Bad gifts to Putin"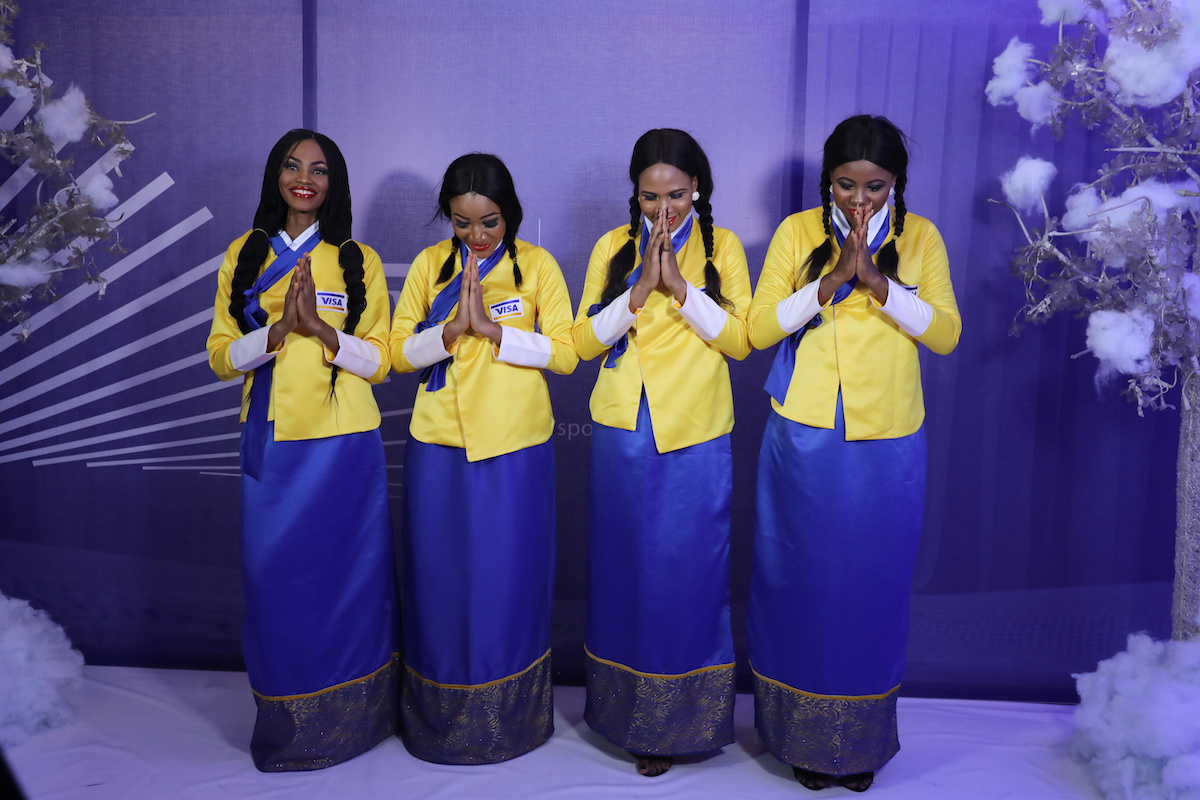 In 2018, the Russian team was not allowed to participate in the Olympics in Pyeongchang.|
 "Clean" athletes from Russia were allowed to play in neutral status, they were forbidden to demonstrate any national symbols and perform the Russian anthem.
All this happened because of the scandal in 2014, when WADA first discovered the existence of a state system of doping in sport in Russia.  This was immediately after the Winter Olympics in Sochi and was a blow to Vladimir Putin, who conceived the Olympics as a personal political and propaganda triumph.
The triumph then turned into a tremendous international disgrace – WADA found that in Sochi, instead of Russian athletes, intelligence officers had passed urine samples.
Story two – "Not those pills"

One of the most elegant swimmers in Russia and the winner of two silver awards, Yulia Efimova at the Rio Olympics at the end of 2013 did not pass the doping test in 2014.  
In Montreal, a laboratory found dehydroepiandrosterone in her.
Efimova said that she drank pills to combat excess weight and did not read the instructions, which state that the pills contained prohibited substances for athletes.
Efimova's lawyer managed to bring the case to only 16 months of disqualification.  True, the swimmer was deprived of all the awards and prizes of the European Championship.
And in 2016 she again fell for doping, this time with tennis player Maria Sharapova, figure skater Ekaterina Bobrova and several other Russian athletes.
Story three – dirty rods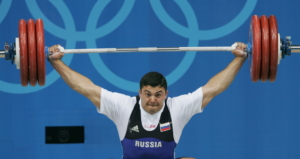 Six leading Russian weightlifters were caught using a prohibited substance in 2009.  Among them were Olympic champion Dmitry Berestov (pictured), two-time European champion Svetlana Podobedova and the best weightlifter in the world in 2001, Valentina Popova.
All of them were disqualified for two years, and the Russian Weightlifting Federation was fined $250,000.
From 2008 to today, more than 30 Russian weightlifters were caught in doping scandals, as a result of which eight Olympic medals were taken from Russia.
Story four – "The core with stanozolol"

European champion in 2002 and world champion in 2003 Irina Korzhanenko at the Games in Athens beautifully pushed the core farthest.  That was in 2004. And after 48 hours, a doping test reported stanozolol (one of the most famous and "popular" doping drugs in sports).
Since in 1999 Korzhanenko was already punished for the same thing, she was disqualified for life.
She never returned her medal for that core and keeps it in a bank safe, despite the fact this is contrary to the rules.
Story five – "Furosemide of the prima donna Alina Kabaeva"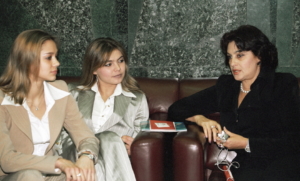 The prima donnas of Russian rhythmic gymnastics Alina Kabaeva and Irina Chashchina lost all the awards of the 2001 World Cup.
This happened after the anti-doping laboratory in Australia twice revealed the use of the drug furosemide (this is a diuretic with which you can get rid of traces of various substances