What Georgia's informal leader has to do with the new PM
Who is Giorgi Gakharia
The most politically intense summer of recent years has come to an end in Georgia with the resignation of the prime minister and a cabinet reshuffle.
In the past few months, a number of important events have taken place which have changed the political situation in the country:
• In June, police broke up an anti-opposition rally of thousands of people who gathered to protest the speech of RussianCommunistMP Sergei Gavrilov. During the dispersal, which lasted all night and covered almost the whole center of Tbilisi, more than 200 people were injured, two lost an eye from rubber bullets.
---
• Crackdown on protesters in the centre of Tbilisi. Photo reportage
• How and why Georgia's chief oligarch has been uprooting ancient trees all across the country
---
• In July, after a lengthy lawsuit, the main opposition channel of the country, Rustavi-2, finally passed into the hands of the authorities. In August, all news service reporters left the channel; now instead of news, they show films and series.
• The fall and rise of Georgia's most watched TV channel – Rustavi 2
• A criminal case was brought against the father of the owner of another opposition TV channel Pirveli, which is also associated with an attempt to intimidate a media independent of the authorities.
• Talk of repressions against opposition and independent media in Georgia
• The persecution of the founder of Georgia's largest bank, TBC Bank, Mamuka Khazaradze, continues. Now he is creating a public organization and is going to go into politics.
Khazaradze's company, with great US support, is building a deep sea port of Anaklia in western Georgia. This project has been called the main strategic project of Georgia in recent years. However, due to opposition from the authorities, its future is in question.
• Why Georgian billionaire Ivanishvili is waging war against the country's most popular bank
• In summer, the Georgian national currency sunk to a new low – falling to an unprecedented three lari per dollar.
• On September 2, the head of state, Prime Minister Mamuka Bakhtadze, resigned. Formally, he led the country for a year and two months. He has been called the most politically weak prime minister of the Georgian Dream team.
• Georgian PM resigns – in Facebook post
Who is Gakharia, the new PM
The news that the Minister of Internal Affairs, Giorgi Gakharia, could become the next prime minister of the country was of more interest to Georgian society than the resignation of Bakhtadze.
Gakharia is one of the most controversial politicians in the Georgian government. For almost three months in Georgia there has been a permanent street protest demanding his resignation.
By appointing him prime minister, Ivanishvilihas clearly entered into a confrontation with a considerable part of society in Georgia.
Giorgi Gakharia first entered the Georgian political scene in 2013 when Ivanishvili appointed him the Business Ombudsman.
In 2016, he became the Minister for Economy and Sustainable Development. Just a year later, Gakharia was put in charge of the country's ministry of internal affairs, even though there was a lot of speculation in media about his Russian citizenship (which he had renounced in 2016) – he is a Moscow university graduate and used to own a business in Russia.
As the Minister of Internal Affairs, Gakharia had to deal with several major crises. The latest of them was the break-up of the protests on June 20-21 when 200 people, including some 30 journalists, ended up in hospitals after the riot police fired tear gas and rubber bullets to disperse the demonstration.
Ever since then, protests demanding his resignation have been held in front of the parliament building every day. Gakharia has dismissed them, saying the police did what it had to do and "prevented a coup d'état".
Businessman Ivanishvili appoints prime ministers in Georgia
It was the leader of the Georgian Dream BidzinaIvanishvili who publicly introduced Giorgi Gakharia as the new PM. He said "Gakharia deserves the post".
In Georgia, prime ministers are appointed and dismissed by the country's informal leader, billionaire Bidzina Ivanishvili. This has been so until now, and no one doubts that this happened this time too.
Ivanishvili himself served as prime minister a short time after the Georgian Dream party he created took power in 2012. Since his resignation, Ivanishvili has not occupied any official state position – he is only the leader of the ruling party.
But he does not deny that the heads of government change only with his approval.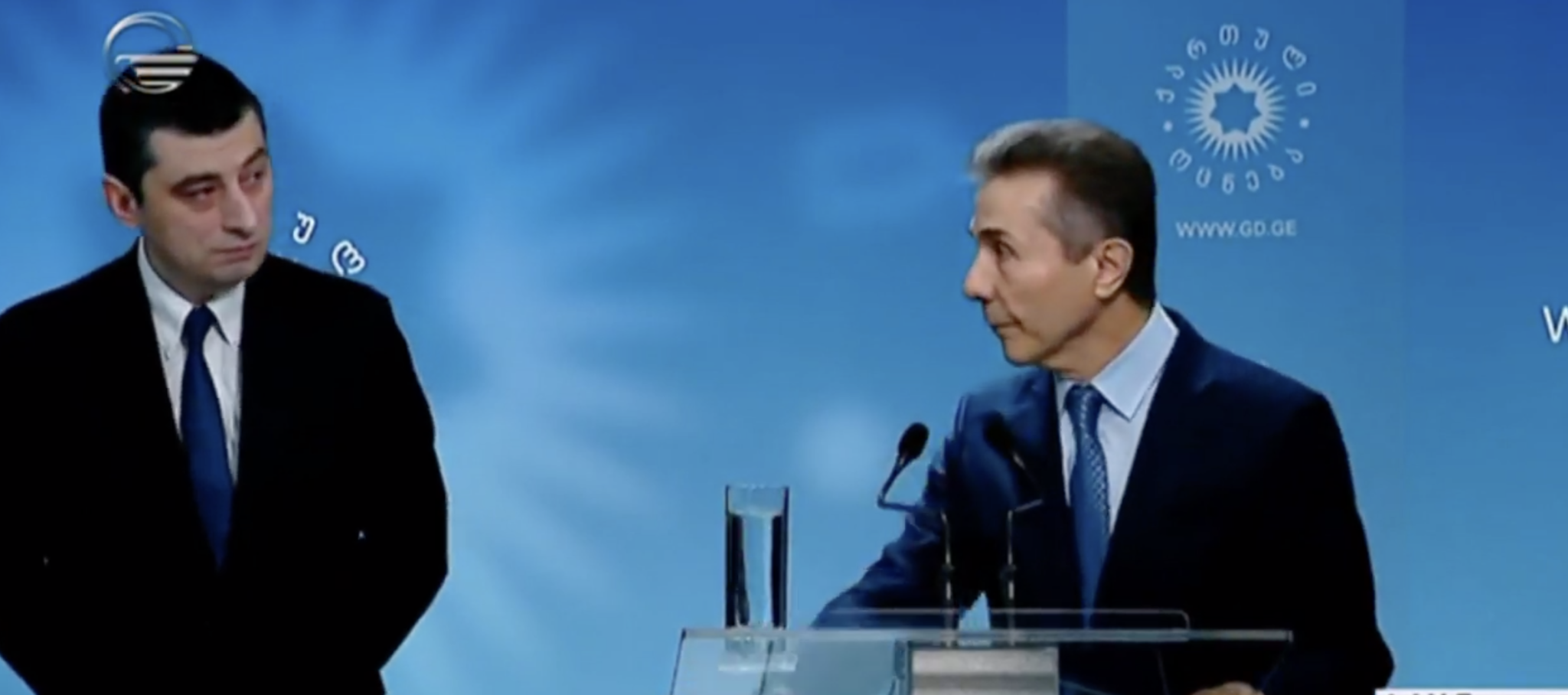 When announcing his resignation at a press conference, Mamuka Bakhtadze said it was his own decision, while at the same time confirming he had taken it after consulting with Ivanishvili.
Resigning on Facebook
Mamuka Bakhtadze is the first prime minister to make his resignation on Facebook.
His 3.994-word post spoke about Georgia's achievements over the past year. However, there was not a word that during his reign, the lari, the national currency of Georgia, had depreciated to a record low.
When commenting Bakhtadze's resignation, opposition and experts call him the weakest prime minister in the Georgian Dream's era.
"His resignation is not going to change anything," said former defense minister Tina Khidasheli who was Ivanishvili's ally before she moved to the opposition camp three years ago.
"He is the first prime minister in Georgia's history whose name means nothing to many. No one even demanded that he resign – simply because everybody knew he was not making any decisions."
Here's another fact proving his lack of political weight: on the afternoon of September 2, just as Mamuka Bakhtadze was holding a farewell press conference to summarize his work as Prime Minister, a basketball game was broadcast on the Public Channel, which is controlled by the ruling party.
Other appointments
Today, September 2, Gakharia will be presenting his cabinet to the parliament.
It is already known that the post of the Minister of Internal Affairs will be given to Vakhtang Gomelauri who has hitherto been head of the state security service; and that former PM Irakli Garibashvili will be appointed Defense Minister. Both are known to have had close ties with Ivanishvili: Gomelauri was chief of Ivanishvili's personal security service, while Garibashvili ran his business affairs.
Preparing for important parliamentary elections
Experts say Ivanishvili has surrounded himself with loyal cadres ahead of the 2020 parliamentary elections. Unlike the "softer" former prime ministers Kvirikashvili and Bakhtadze, these new people are considered to be "hawks". Bakhtadze who has failed to gain political weight would be unable to solve the problems facing the Georgian Dream in the year before the elections.
The next parliamentary elections will be held in Georgia in the fall of 2020. The ruling party has already developed amendments to the Constitution, which, as the opposition insisted, provide for a transition from a mixed to a proportional system of parliamentary elections.
The president has not commented on the prime minister's sudden resignation
Georgian President Salome Zurabishvili was in Poland on September 2. She did not consider it necessary to comment on the sudden resignation of her country's prime minister.
• Who is Salome Zourabichvili, Georgia's new president?
Zurabishvili referred to a strange rule, which was not written anywhere and which was not used by any president of Georgia:
"Presidents do not make statements about domestic affairs during international visits," said Salome Zurabishvili.