Well-known footballer commemorated in Abkhazia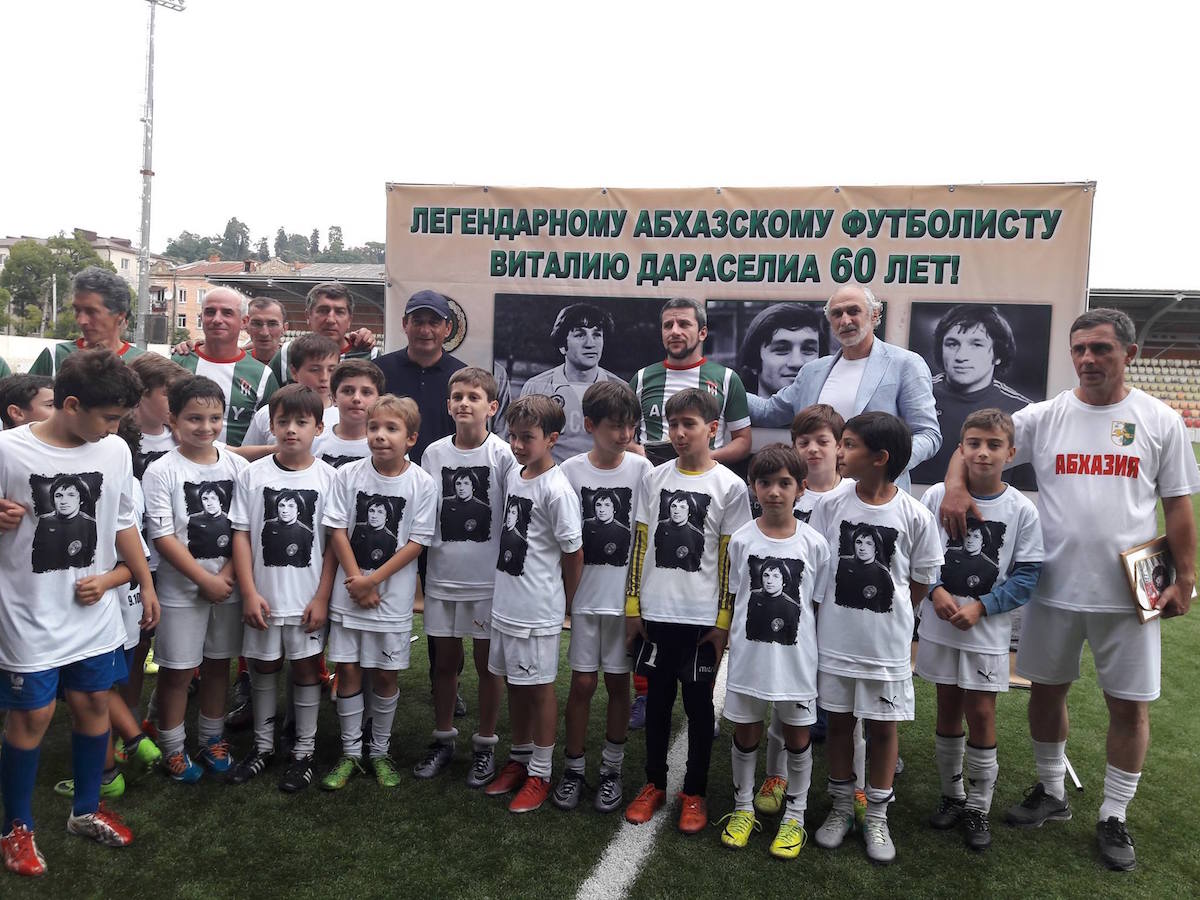 On 9 October the birthday of the most well-known Abkhaz football player, a legend of Soviet football and one of the main stars of the Tbilisi 'Dinamo' team was celebrated in Abkhazia.
Events dedicated to the memory of the great footballer started early in the morning in Ochamchira where Vitaly Daraselia was born and where, thanks to a local football school and trainer Bondo Kakubava, he absorbed the basics of football.
It was from this city that 17-year-old Vitaly ended up on the Tbilisi (Georgia) Dinamo team. He immediately became a starring athlete of the team which later went on to win the USSR football championships, the country cup and the UEFA winners' cup.
It was namely Daraselia who, three minutes before the end of the match in a 0-0 game with FC Karl Zeiss Jena, dribbled past two defenders and scored a point in the left-hand corner of the German goalpost.
This goal brought the cherished trophy to Tbilisi's Dinamo.
On 13 May 1981 Daraselia became a star of the football world. This day also happened to be the crowning moment of his career.
But his career fell apart very quickly.
A year and a half later, on 13 December 1982, a car driven by Daraselia went off the road into a gorge. The body of the footballer was found only two weeks later.
Daraselia was buried with a 50,000-person accolade in his homeland of Ochamchira.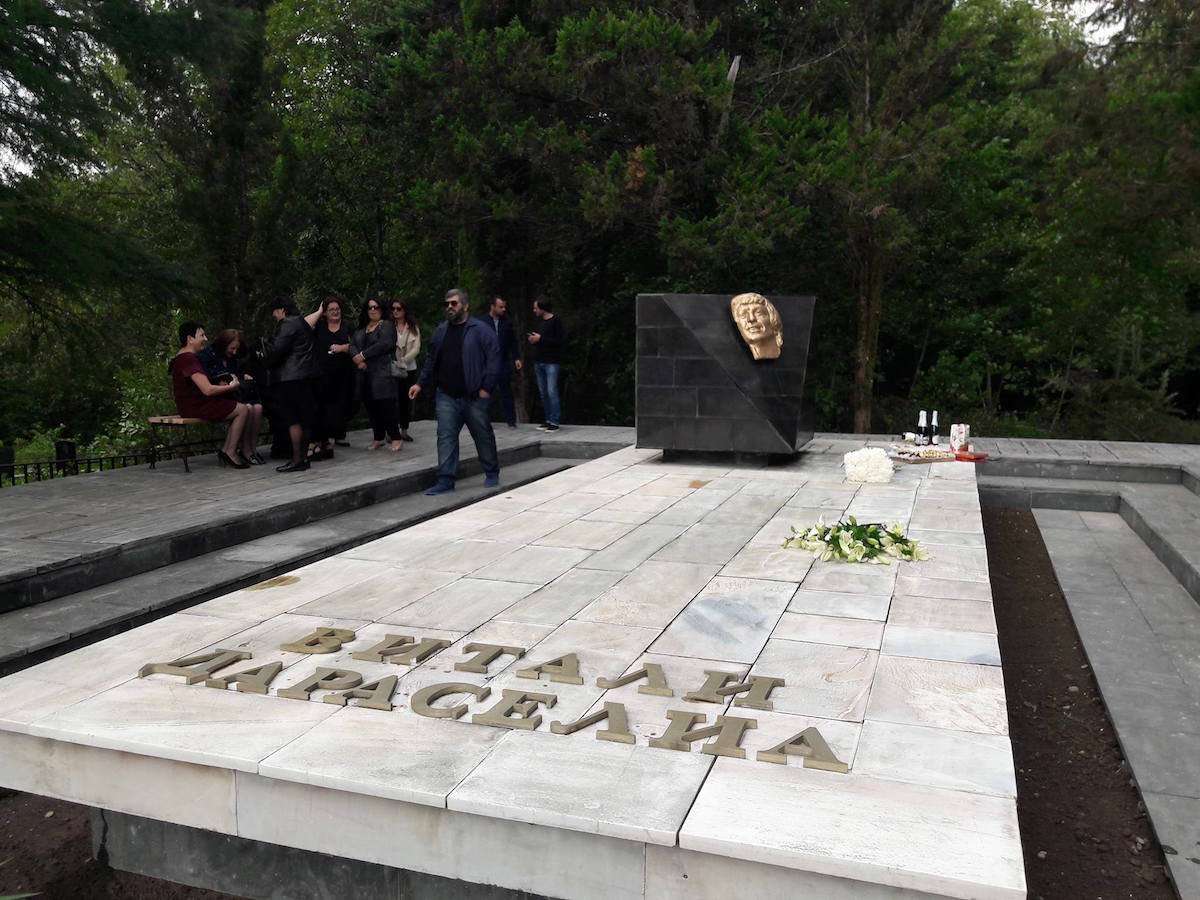 For his anniversary, local administration repaired the memorial to Daraselia. On his birthday, a gathering took place in the morning. During the day in Sukhum stadium a friendly game was held between the veterans of the Sukhum 'Dinamo' team in memory of the athlete.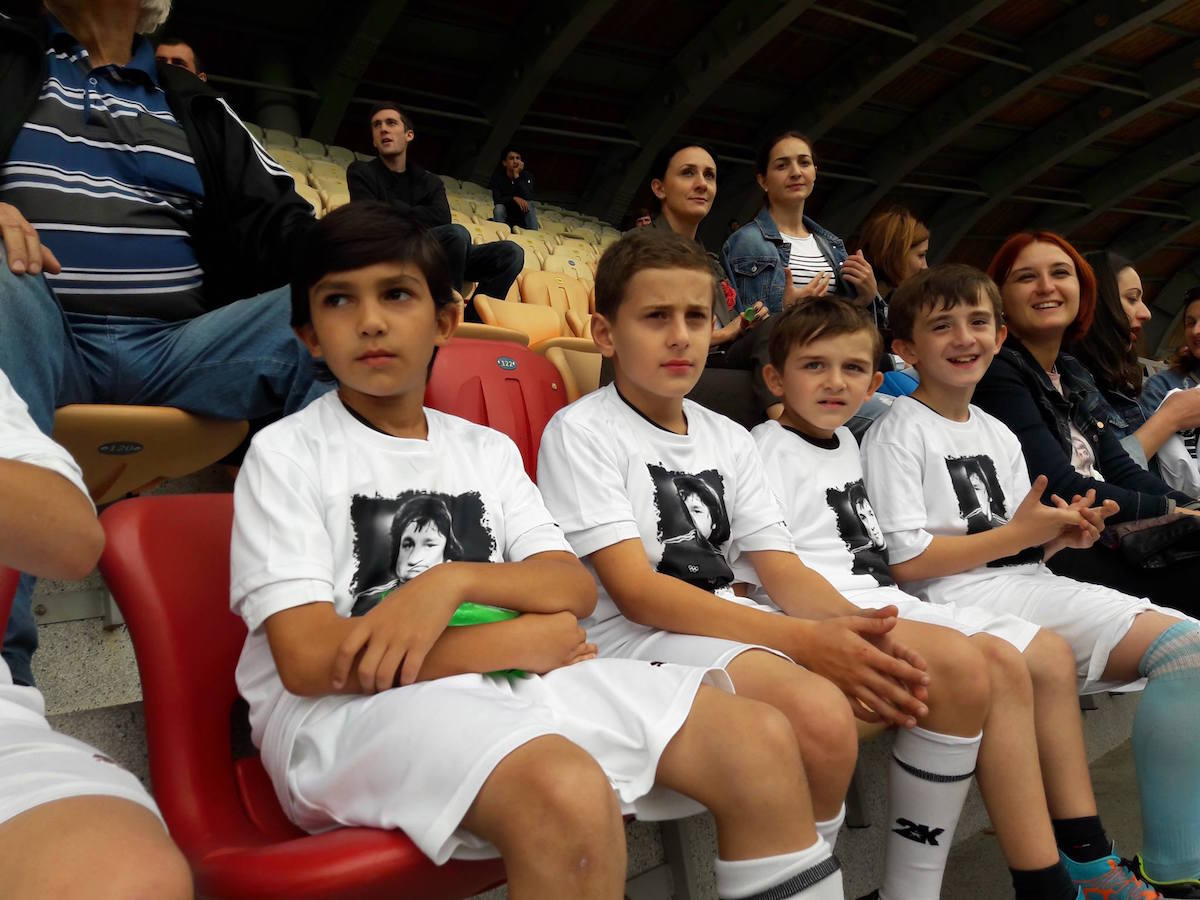 Another legendary footballer appeared on the scene with a captain's armband – Akhrik Tsveiba. Daraselia's son, the captain of the Ochamchira team Ertsakh also participated in the game.
Vitaly Daraselia's Mom and children, Kristina and Vitaly Jr.

Toponyms and terminology used by the author, as well as views, opinions and strategies expressed by them are theirs alone and do not necessarily reflect the views and opinions of JAMnews or any employees thereof. JAMnews reserves the right to delete comments it considers to be offensive, inflammatory, threatening or otherwise unacceptable