How the Ukrainian army is raising the country's economy
War and the Ukrainian economy
Since January 2023, the Ukrainian-controlled part of the Donetsk region has been showing signs of an "economic boom". Instead of the old, destroyed industry, new money has appeared — business is actually thriving owing to the war.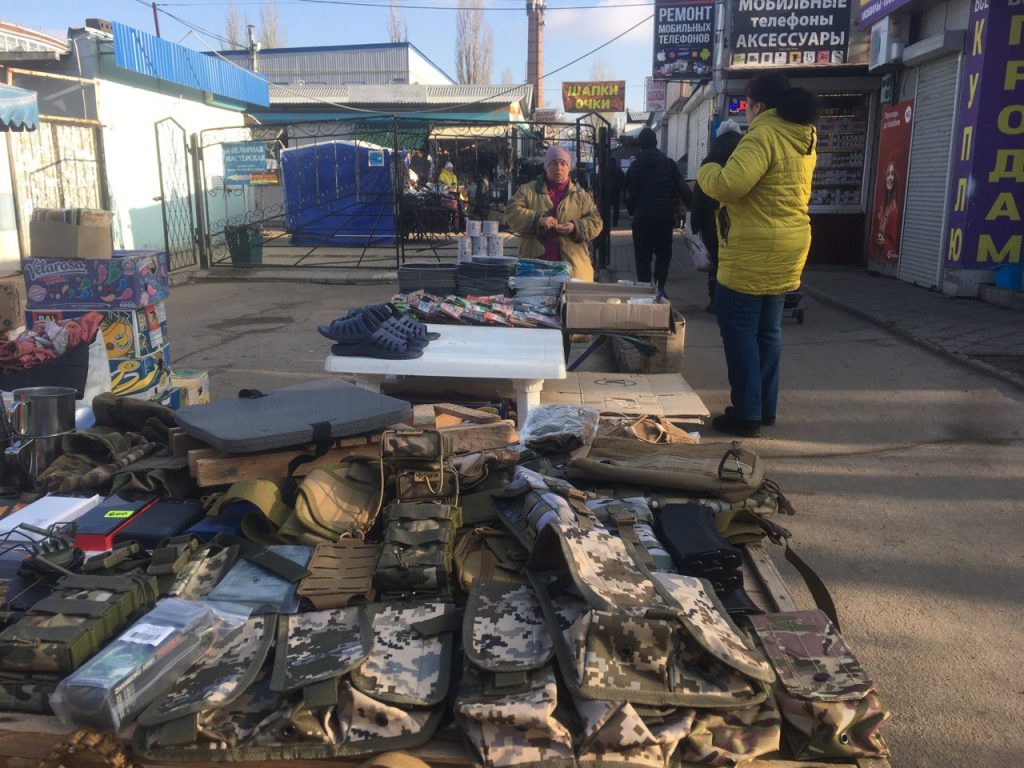 The money comes here from state military administrations and is spent mainly on serving the needs of paid soldiers of the Armed Forces of Ukraine — thousands of soldiers looking for good food, housing to meet their wives and girlfriends, washing or repairing their boots and clothes.
This new mini-economic boom was studied by Dmitry Durnev, a correspondent for the Ukrainian edition of Spektr, a partner of JAMnews.
Spending and income

In the Donetsk region, soldiers go to Pokrovsk and Kramatorsk on short vacations for a couple of days to meet with their wives and girlfriends. The Central Military Medical Commission (VKL, Viyskovo-Medical Commission) is located in Dobropolye, where the next steps for soldiers after injuries and hospitals is determined, so there is also a great demand for daily rental housing.
The unsafe towns of Konstantinovka, Selidovo, and Kurakhovo, located near the front, wash the soldiers in private baths and even in some places operate urban swimming pools, wash their clothes, pass out coffee, fix wheels and son.
Hotels, cafes, canteens and restaurants have popped up in Slavyansk and Druzhkovka.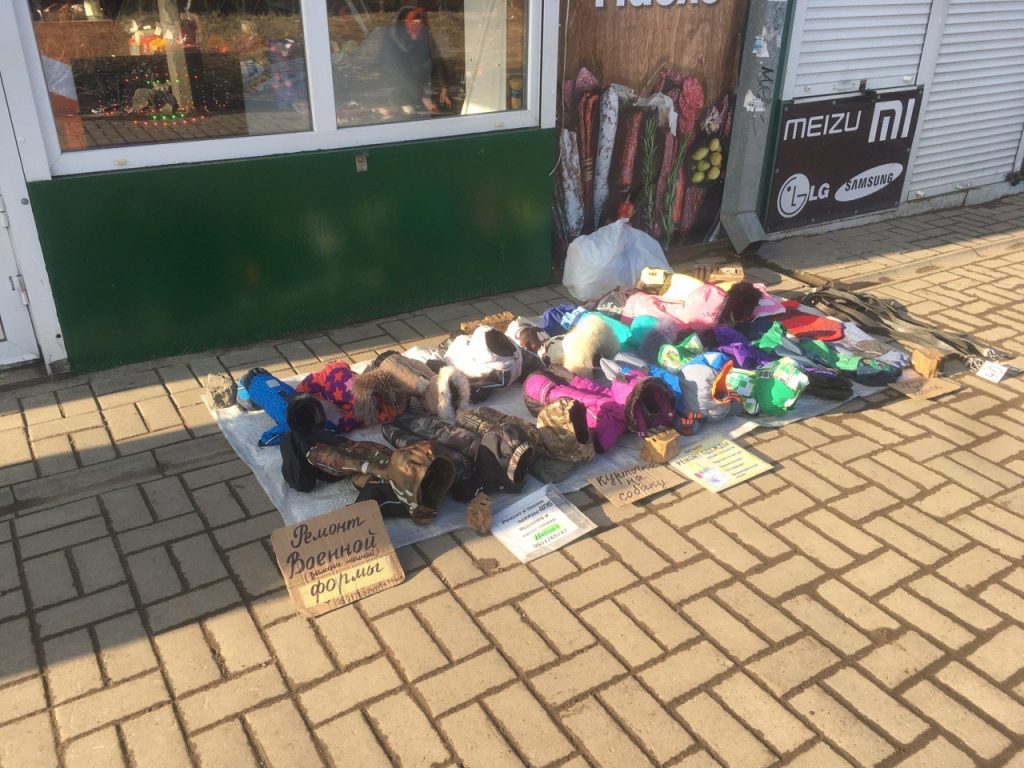 There is a strict curfew in the frontline zone starting 21:00. But there are night shops for the military.
Kramatorsk, Central Market. Everything in the market is for the military. Every other store sells either a military uniform or its components.
The income of a Ukrainian soldier consists of three parts:
salary of about 15-17,000 hryvnia (about 400 euros);
an additional payment of 30,000 (750 euros) for work under martial law
and another payment of 70,000 hryvnia (1,750 euros) for service directly in the combat zone.
That is, a soldier on the front line has a very decent salary for Ukraine of almost 3,000 euros, but when he goes on rotation or on vacation, he immediately drops down to 500 euros.
Where does the soldier's salary go?

In addition to personal expenses, soldiers at the front often shell out 5% to 10% of their monthly income for equipping their trenches with stoves, wired communications, powerful generators, Wi-Fi from the numerous Starlinks, sheathe everything with wood, pave transitions at positions where there is impenetrable mud. And, of course, they repair thousands of very used SUVs and minibuses brought from all over Europe, change wheels, refuel with their own money, and buy things for themselves — sweets, something hot, whatever isn't in the trenches.
Vitaliy Ovcharenko, a soldier of the 8th regiment of the Special Operations Forces of the Armed Forces of Ukraine: "The first thing I spend money on is a uniform, a fleece jacket, backpacks for example. A good quality backpack that will not let you down in battle is expensive. We also chip in for fuel, lubricants, car repairs, the army does not pay for all of this. Those who have families send most of it to them. In general, the military spends a lot of money on food — in our specific conditions, you need to eat well and, as a rule, cook for yourself.
Sergeant of the 54th Separate Mechanized Brigade, Anatolyevich Radchenko: "When a soldier receives more than 100,000, he always easily gives 2-3,000 for the improvement of positions and the needs of the company. The fighters drive their "volunteer" cars, refuel them themselves and repair their vehicles. The problem is that everything is very expensive in local workshops. It costs 800 hryvnias to change the bearing at my place (in the Chernihiv region), and here, in Kramatorsk, 4,000-5,000! The prices are crazy!"
Factories and mines are no longer mainstream

The industrial enterprises closest to the front are the mines of Dobropolye, Belitsky, and Pokrovsk. The factories of Slavyansk, Druzhkovka and Konstantinovka have been standing for a long time.
Most recently, on February 27, 2023, the largest machine-building plant in Europe, Novokramatorsk (NKMZ), suspended operations in Kramatorsk. Or rather, the plant ceased its activities a year ago, the day after the Russian invasion. And now the company has stopped paying wages.
NKMZ was the largest and last of them. All other Kramatorsk factories have stopped all activities for a year, including, of course, payment of wages.
Now the entire economy there is formed by the military — the brigades of the Armed Forces of Ukraine, which have already become native to local cities. For example, the mercilessly destroyed Bakhmut has long been identified as a permanent deployment point for the 54th separate mechanized brigade, and the city budget of Bakhmut is now formed by taxes from the salaries of the entire unit.
Army fast food

Compared to last year, Kramatorsk has completely changed. Back in the summer of 2022, there was only one place to eat in the city. In December, friends from the regional military administration boasted that two more catering points appeared in the city with sushi and Asian noodles. And this March, we counted two dozen points where coffee is made. The "Oven" was opened, where the best cakes in these places are baked. There are dozens of all kinds of catering outlets with fast food, and new places open every week.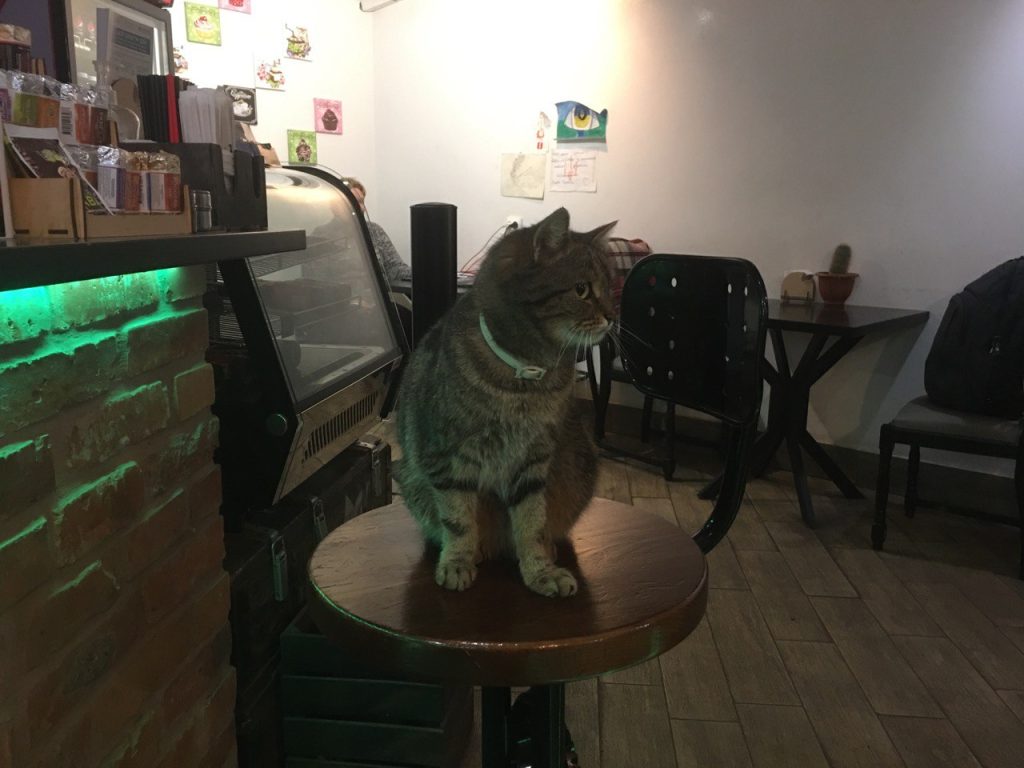 The sale of any alcohol is officially prohibited throughout the Donetsk region. Although every soldier knows the points where they are traded.
"A two-liter beer costs 200 hryvnias, a bottle of good vodka from 500, the prices sting, but sometimes you want to relax," one soldier said. Another soldier complained that cigarettes cost twice as much here.
Cafes for the Donetsk region are a separate issue, their appearance in harsh mining towns such as Pokrovsk or Dobropolya is explained by a large number of immigrants from Donetsk, who are accustomed to higher standards in the service sector. With the emergence of highly paid soldiers, there is a second wave of demand for good coffee.
Supported by Media Network