Azerbaijan holds Victory Parade in Khankendi
Victory parade in Khankendi
On November 8, a military parade dedicated to the third anniversary of the end of the Second Karabakh War was held in the town of Khankendi. Azerbaijan declared this date Victory Day.
The parade was hosted by President of Azerbaijan, Supreme Commander-in-Chief of the country's Armed Forces Ilham Aliyev. The Victory Parade was commanded by First Deputy Defense Minister – Chief of General Staff of the Azerbaijani Army Colonel General, Kerim Veliyev.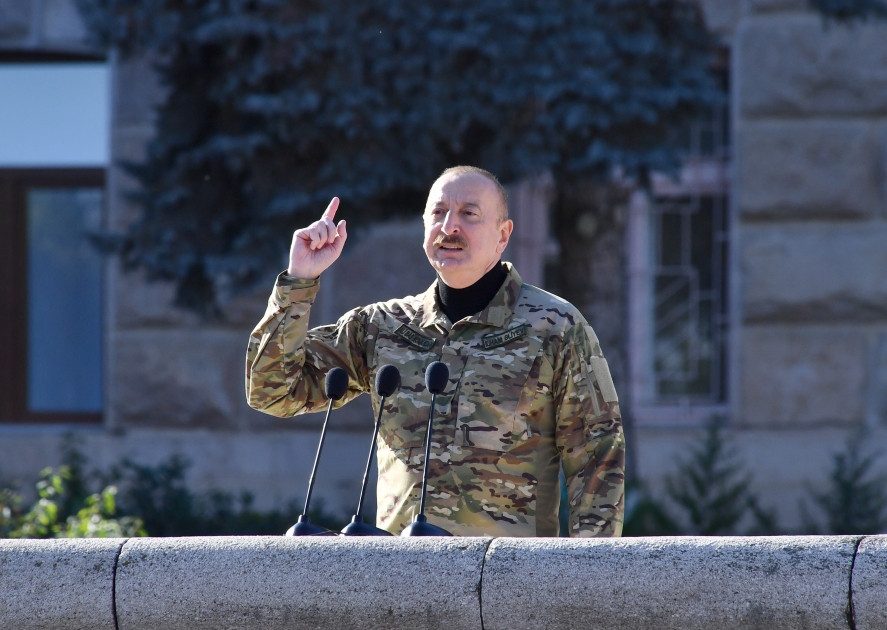 ---
---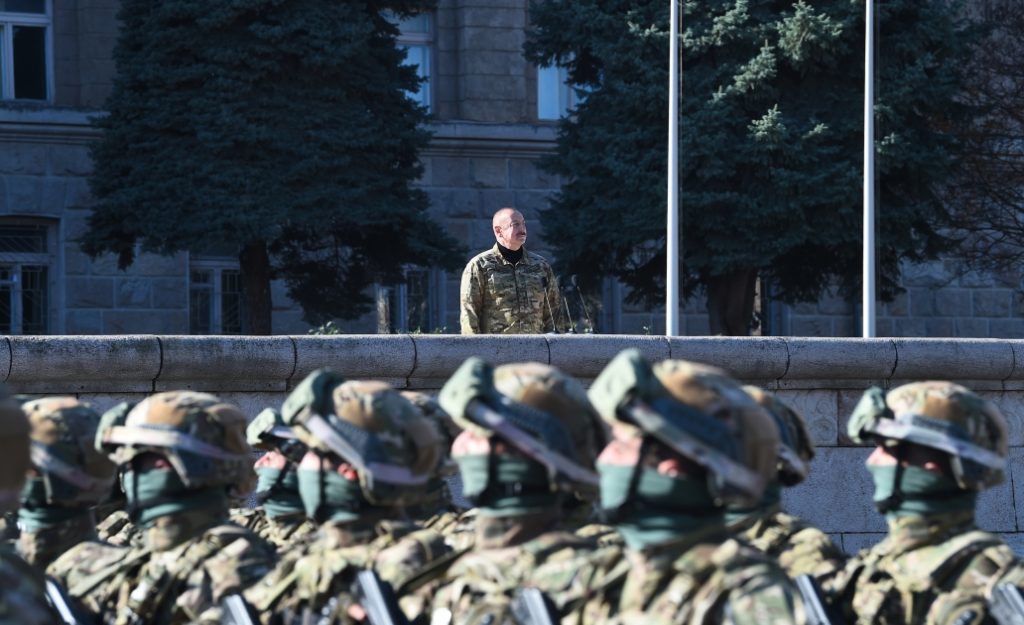 First, Defense Minister Colonel General Zakir Hasanov gave a report to Ilham Aliyev. Then soldiers, participants of the second Karabakh war and counter-terrorist operation, passed in front of the tribune.
Trophy military equipment was demonstrated during the parade. The column also included a truck carrying a construction made of license plates of the trophy military equipment.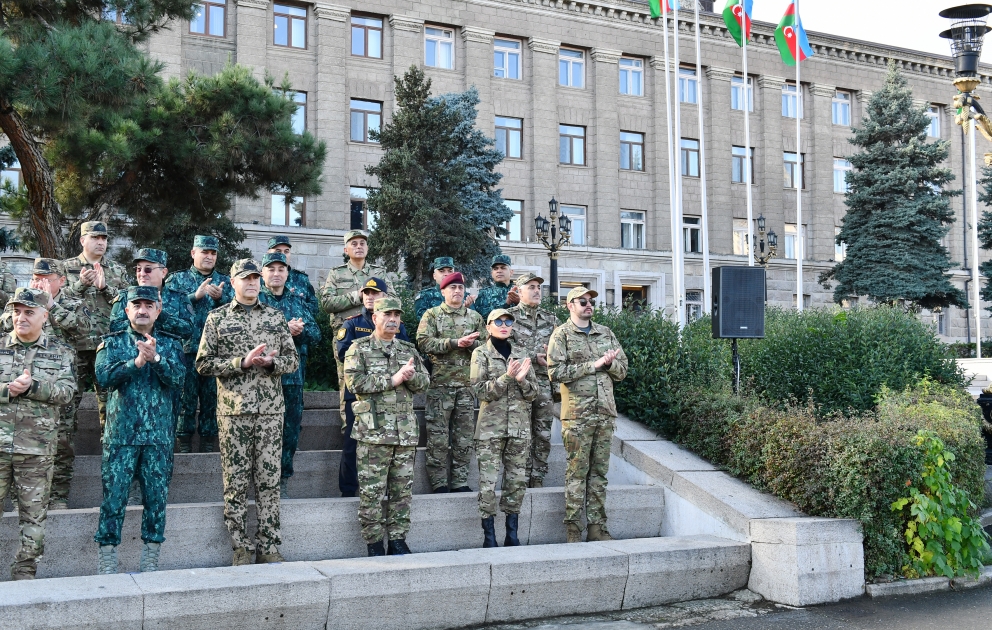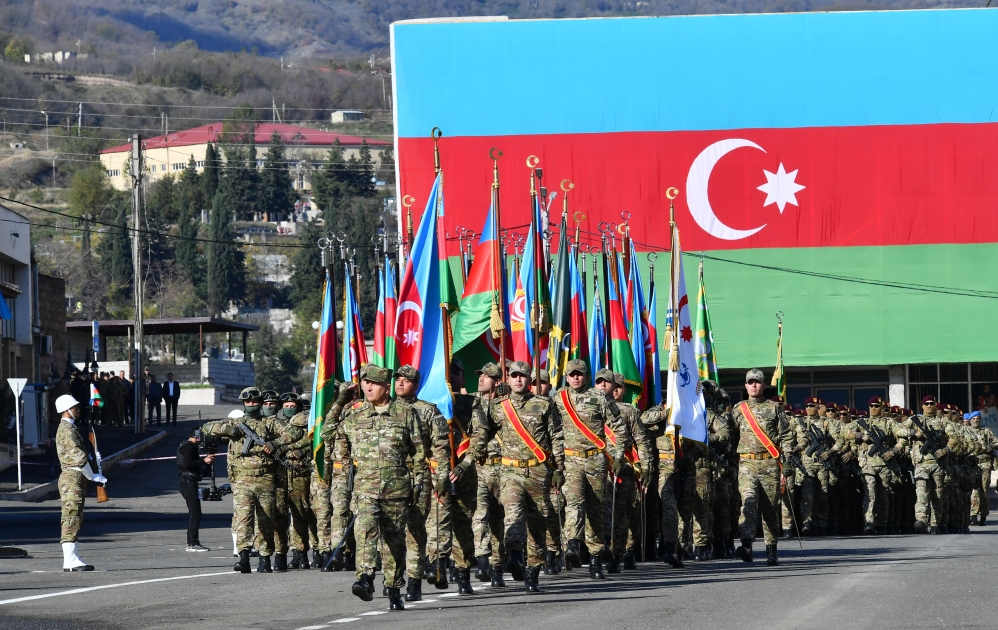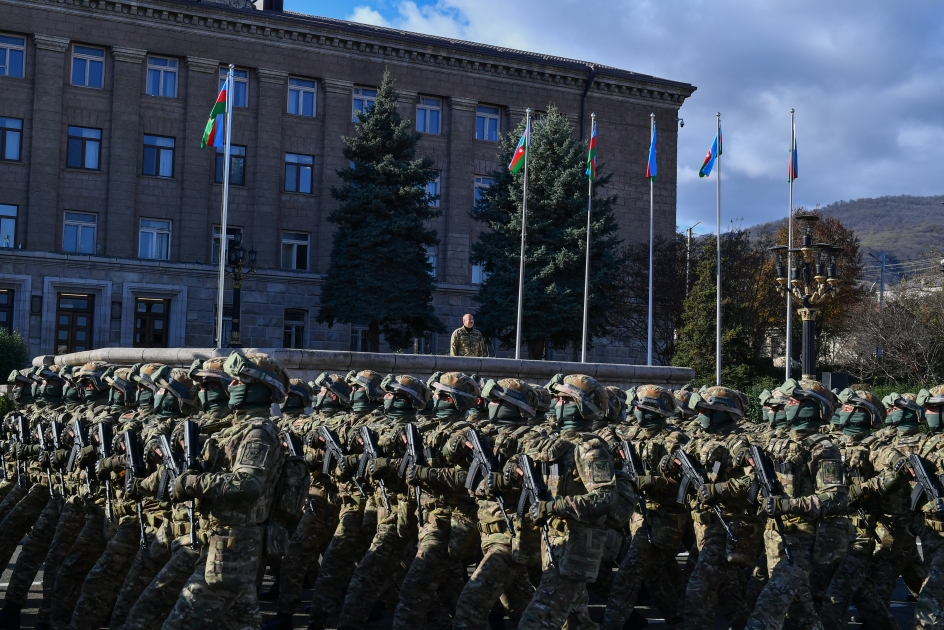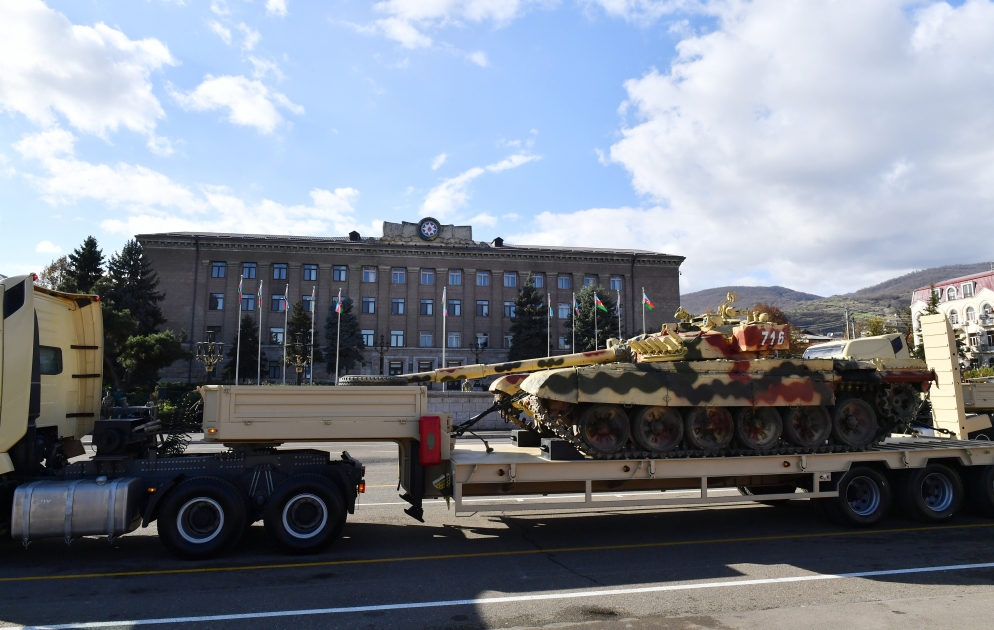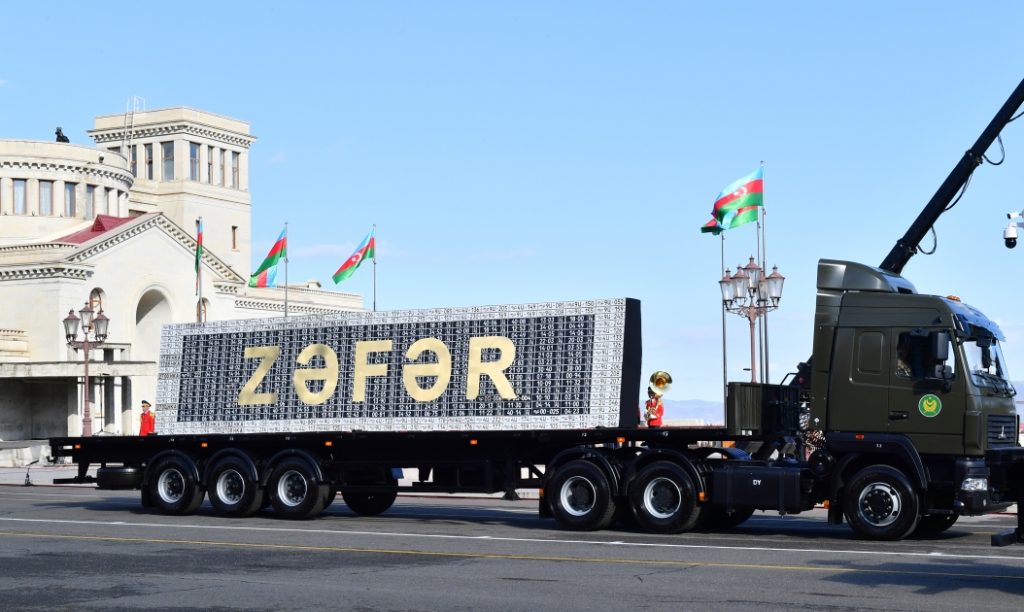 In the fall of 2020, a 44-day war between Azerbaijan and Armenia took place. It ended on November 10, 2020 with the signing of a trilateral statement by the leaders of Azerbaijan, Armenia and Russia. As a result of this war, 7 adjacent districts, as well as part of the former Nagorno-Karabakh Autonomous Region, including the city of Shusha, returned to Azerbaijani control. The date of Shusha's return, November 8, was declared Victory Day.
The first victory parade was held in Baku in December 2020.
On September 19-20, 2023, official Baku announced a counter-terrorist operation in the part of Karabakh where Russian peacekeeping forces were temporarily stationed. As a result of the operation, which lasted 24 hours, all of these territories, as well as the town of Khankendi, the center of the former NKAO, returned to Azerbaijani control. The majority of the Armenian population left Karabakh.