Ukraine: the ultraright against the Roma
Based on an article by Hromadskoe 
Where and when?
Six attacks have taken place against Roma populations in Ukraine over the past two months.
The first incident took place in Kiev on 20 April. A Roma camp was destroyed and the people dispersed. Their belongings and tents were burnt.
Several attacks took place later, including on 9 May in Lvov oblast and on 22 May in Ternopoloskaya. On 7 June members of the National Squad and the police dispersed a camp of Roma in Holosiivskyi national park in Kiev.
One person died as a result of the latest attack on 23 June in Lvov.
Who are the perpetrators?
Three main groups are behind the attacks, all of them right-wing: Nemezida, the Sober and Angry Youth group and C14.
The C14 group has been around since 2009. Its members fought in the Donbass war in volunteer battalions with Ukrainian soldiers. The group is known for disrupting pro-LGBT and left-wing events.
Members of Nemezida made it into the media spotlight after attacking participants in a Women's Rights March which took place in Kiev on 8 March. After the march, they threw vegetables at several of the participants and tore up their posters.
The Sober and Angry Youth group rarely appears in the media, but some say they are connected to the international neo-Nazi Misanthropic Division group.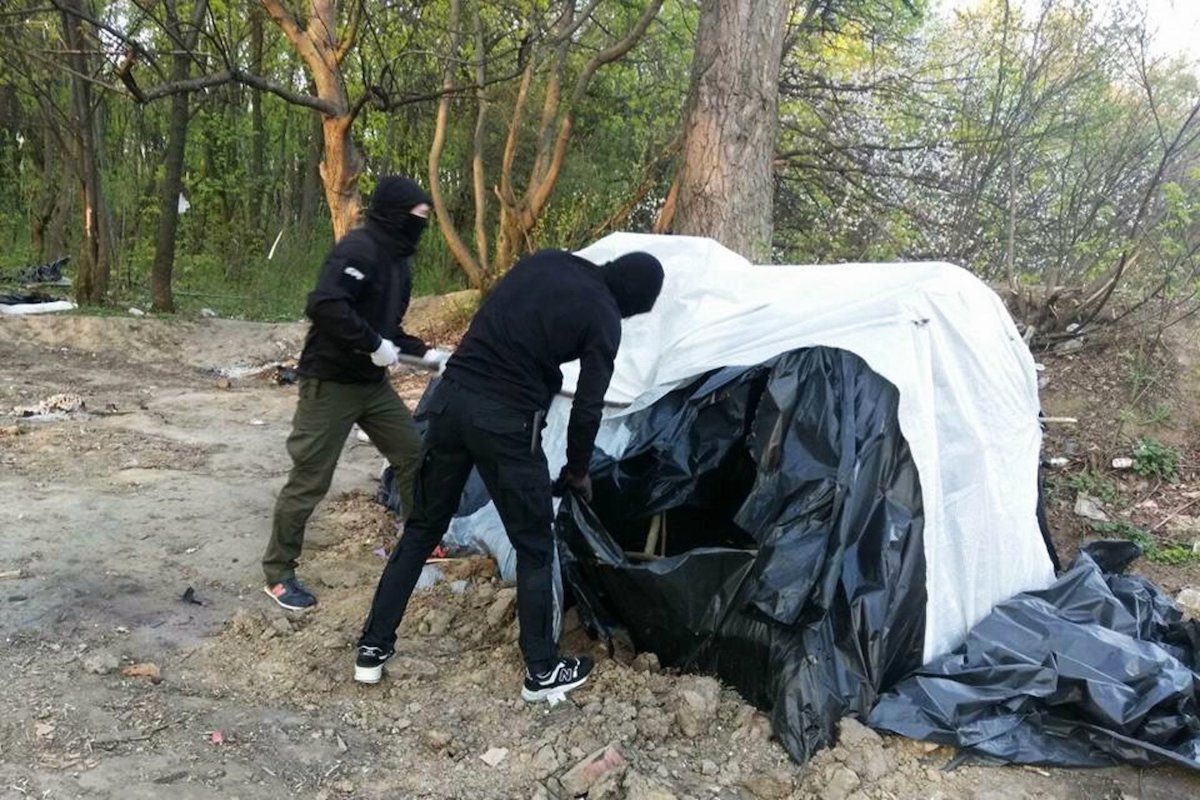 How are the attacks being investigated?
The police were slow to open an investigation until the latest incident took place. At first the investigations were limited to summons made by the police to provide evidence. However, human rights advocates laterbecame interested in the conflict and the police began detaining both the participants and their organisers.
Cases have now been opened on charges of 'Premeditated Murder by a Group of Persons', 'Actions Aimed at Inciting National, Racial Hostility and Hatred', 'the Involvement of Minors in Criminal Activities' and others.
On 26 June, news was released announcing the arrest of six individuals involved in the attack on the Roma encampment.
How did the world, and Ukraine, react?
International human rights organisations spoke out against the murder of the Roma in Lvov oblast, and the Council of Europe and the US Embassy in Ukraine did as well.
Also, the representatives of the Ukrainian Greek Catholic Church and the Conference of Roman Catholic Bishops in Ukraine condemned the murder and attacks on the Roma.
The Ministry of Culture of Ukraine has called on the Minister of Internal Affairs Arsen Avakov to personally oversee the investigation into the murder of the Roma in the Lvov region.
Avakov himself said that the attacks were 'inspired from Russia'. The head of the Security Service of Ukraine, Vasyl Hrytsak, also spoke about a 'Russian trace' in the murder.