Sponsored
Two-week summer camp will host children from conflict zones
Strength is in Unity – a summer camp under this name, with financial support by Coca-Cola Bottlers Georgia, will provide 36 middle school students with the opportunity to engage in educational and entertaining activities.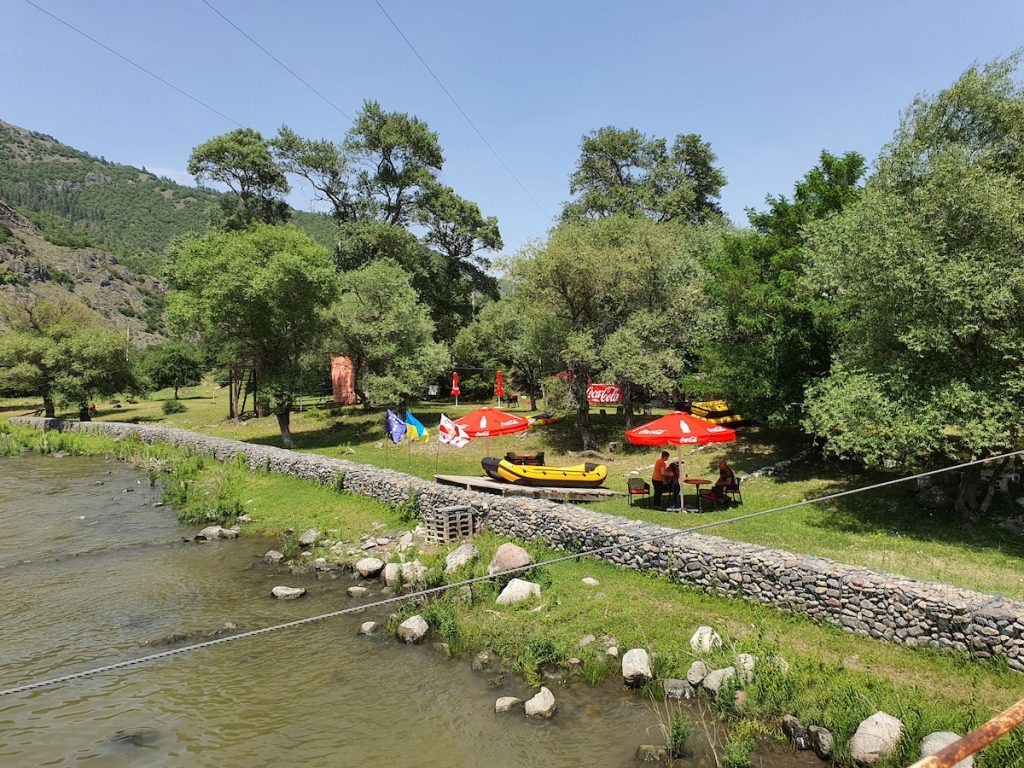 The camp is open for children aged 12-15 who live in villages near the occupation zone.
Students from Khurvaleti, Atotsi, Variani and Gugutiantkari will spend two weeks in the Borjomi gorge.
The first group of students has already left Borjomi but the teenagers keep sharing their emotions and memories from the camp with the organizers:
"We knew we were doing exactly what they needed to do, but we did not think this camp would have such a positive impact on them", said Davit Katsarava, one of the founders of the camp and leader of the anti-occupation movement.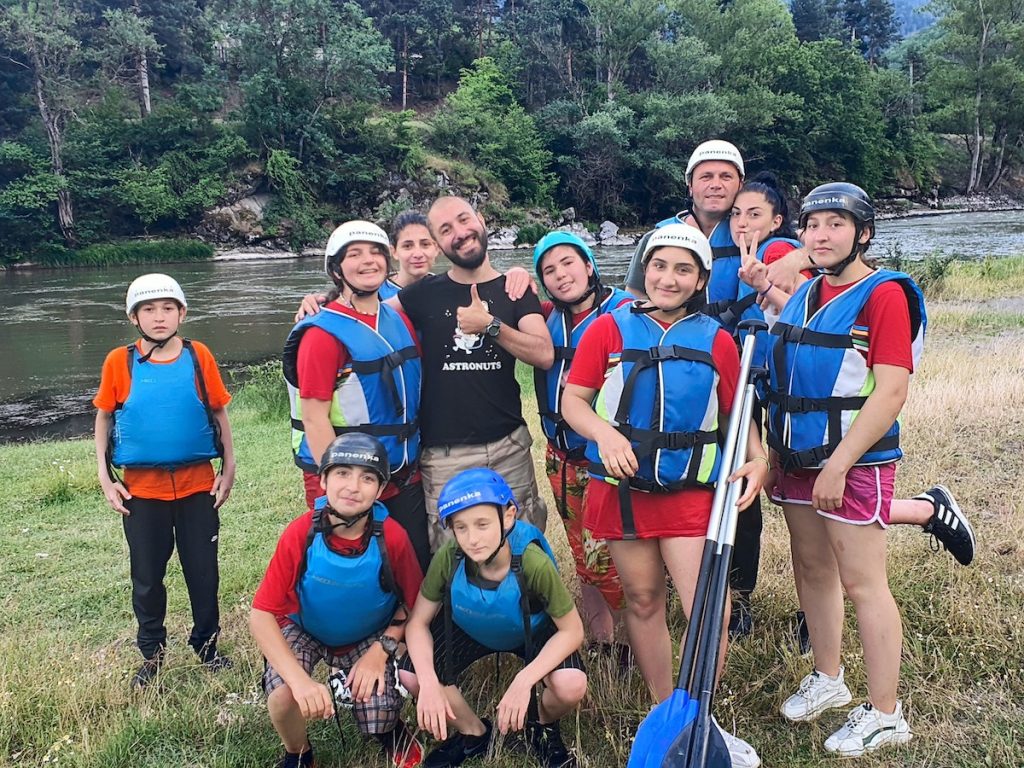 He organized a group of scouts to plan sports activities for the participants in the Borjomi gorge.
"We are constantly trying to make this camp more interesting and useful for the children. We continue negotiations with various celebrities to come and share their knowledge or experience with these young people. We must not forget that these children live near the occupation line and constantly need to be reminded that they are not alone and there are people who will always support them", Katsarava said.
In addition to sports, field trips and educational activities were organized for the students.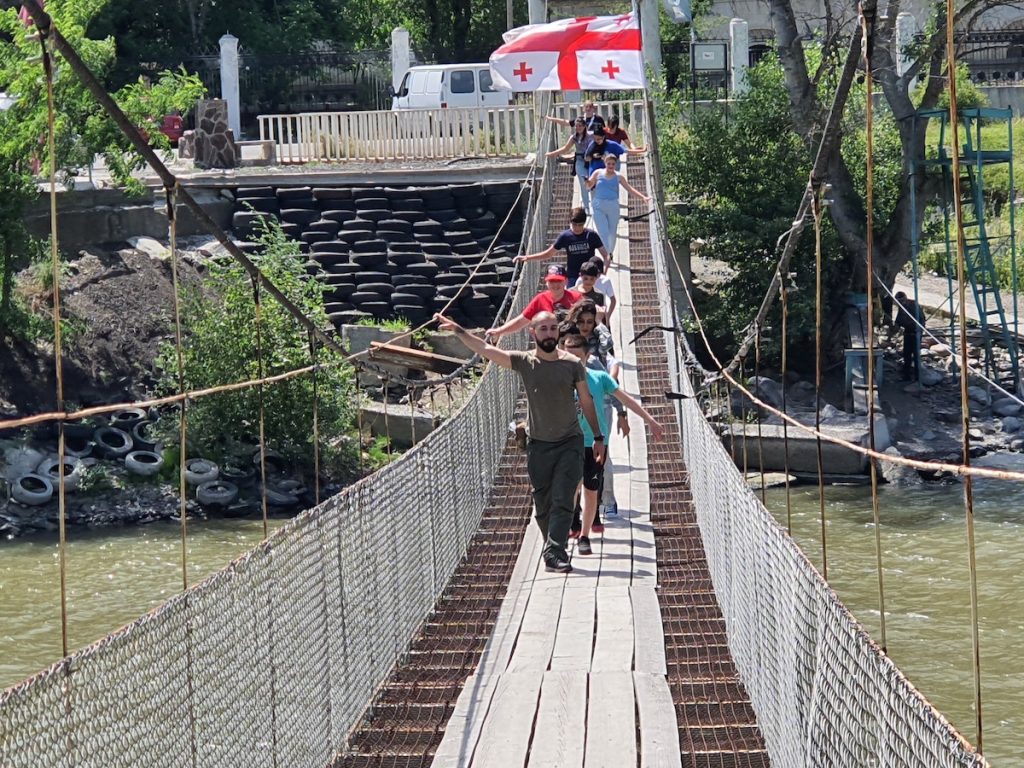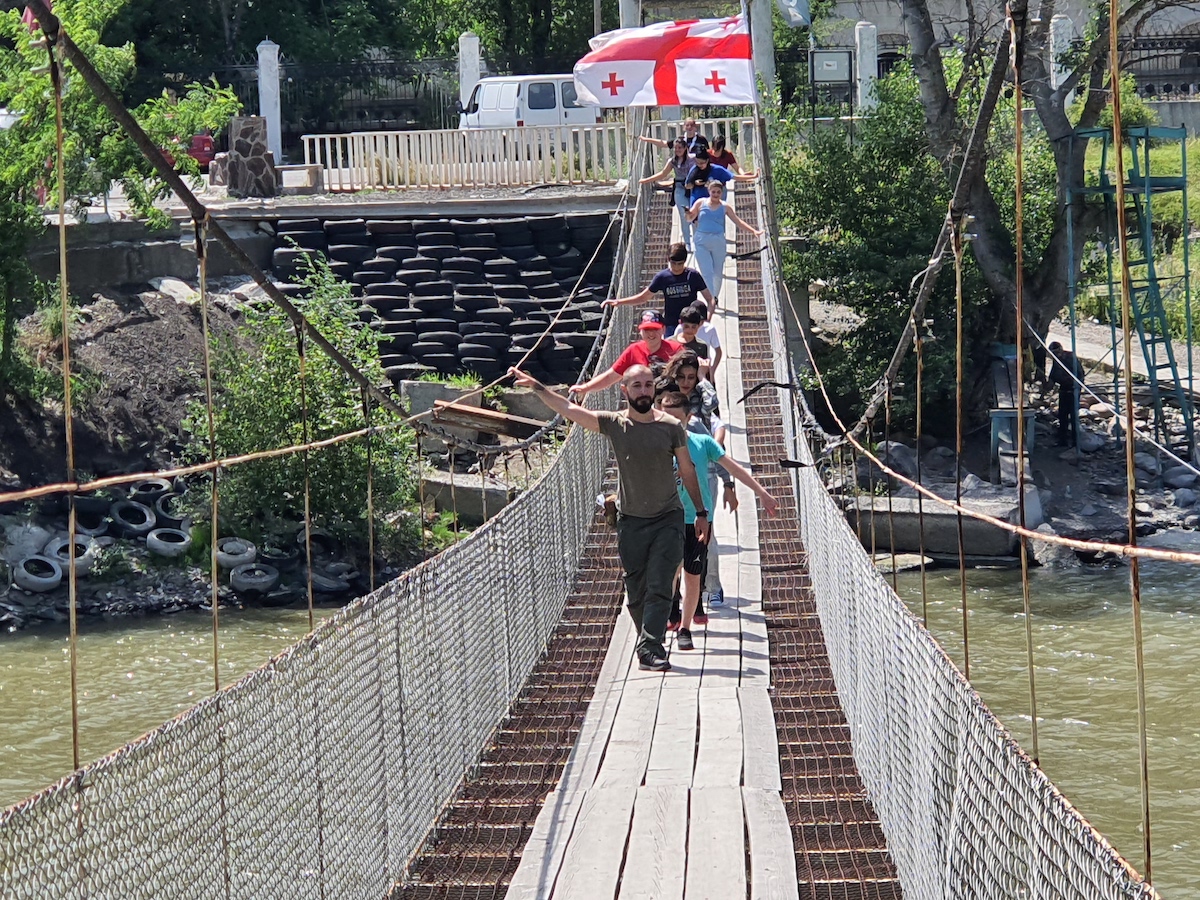 "These children are in a difficult emotional state, they are in a difficult situation, surrounded by negative information from all sides. We wanted to make them feel that there are people out there who support them and care about their fate. We think that we managed to make them feel this way. I think so because of their happy and cheerful faces", said Sophie Chkonia, a member of Coca-Cola Bottlers Georgia's supervisory board.
She noted that the camp will take place every year and provide students living near the occupation line with the opportunity to acquire new knowledge, emotions and friends in the future.