Truce with a foreign after-taste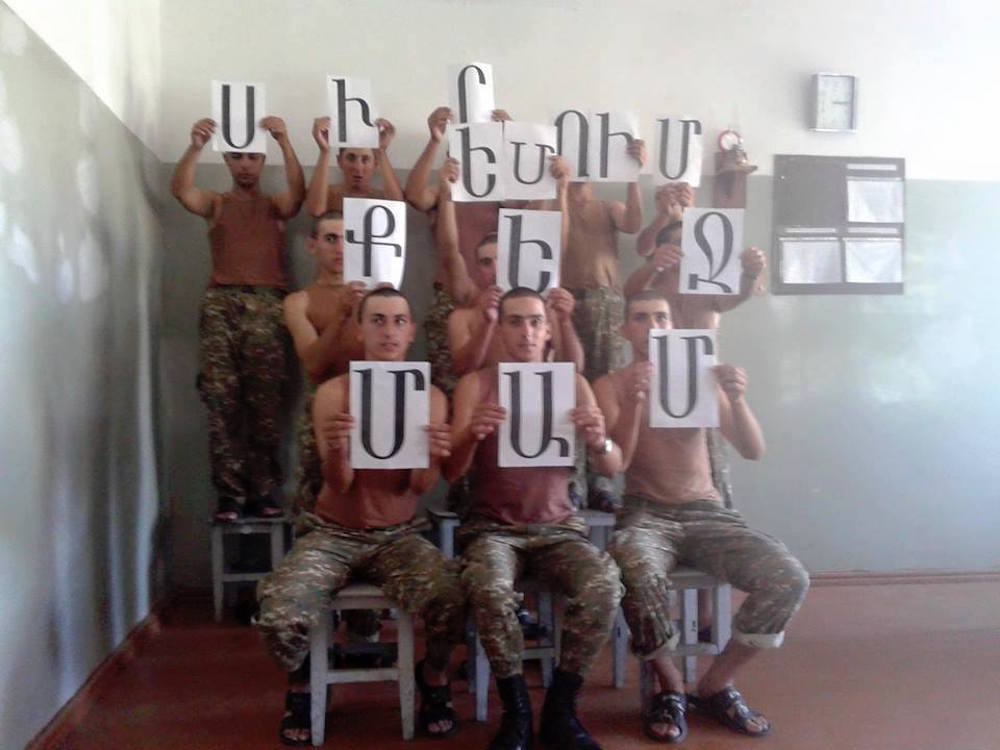 Review of developments in the conflict zone from 13:00, April 6 till 13:00, April 7
Reports from Baku
News updates from verified sources
The OSCE Minsk Group Co-chairs from Russia, USA and France, finished their one-day work in Baku. Azerbaijani Defense Minister, Zakir Hasanov, met with Igor Popov, James Warlick, Pierre Andrieu and the Personal Representative of the OSCE Chairman, Andrzej Kasprzyk.
At the same, Russian Foreign Minister, Sergey Lavrov, was also visiting Baku. During his visit, he met with President Ilham Aliyev.
There were two key issues discussed during all negotiations – assistance to the parties in ending the military confrontation and immediate launching of a new negotiation process for resolution of the Karabakh conflict.
'We have some concrete proposals that we are actively trying to introduce jointly with the Co-chairs,' – said Lavrov.
There have been also reports on preparations for Russian Prime Minister Dmitry Medvedev's visits to Yerevan and Baku.
Elman Mammadov, Milli Mejlis MP, said, he did not expect anything positive from this visit. 'For many years their activity has been aimed at maintaining status quo in Nagorno-Karabakh conflict. What can they offer now? – said the MP.
Azerbaijani Defence Ministry reported that on April 5, in Moscow, with the mediation of the Russian side, the Azerbaijani and Armenian armed forces generals had finally agreed to cease fire on the contact line of troops.
However, overnight on April 7, the Armenian armed forces continued shelling the Azerbaijani positions in Nakhichevan direction – Azerbaijani Defence Ministry reported. 
According to Vagif Dargyahli, Azerbaijani Defence Ministry Spokesman, 31 Azerbaijani servicemen were killed during four days of shootout on the contact line.

In this regard, Vagif Dargahly, Azerbaijani Defence Ministry Spokesperon, made a threatening statement today, saying 'if the Armenian forces do not stop violating the cease-fire, as they are doing now, there are to face many surprises.'
A grassroots show of support was organized in Baku streets on April 6. Youth carrying flags were chanting patriotic slogans.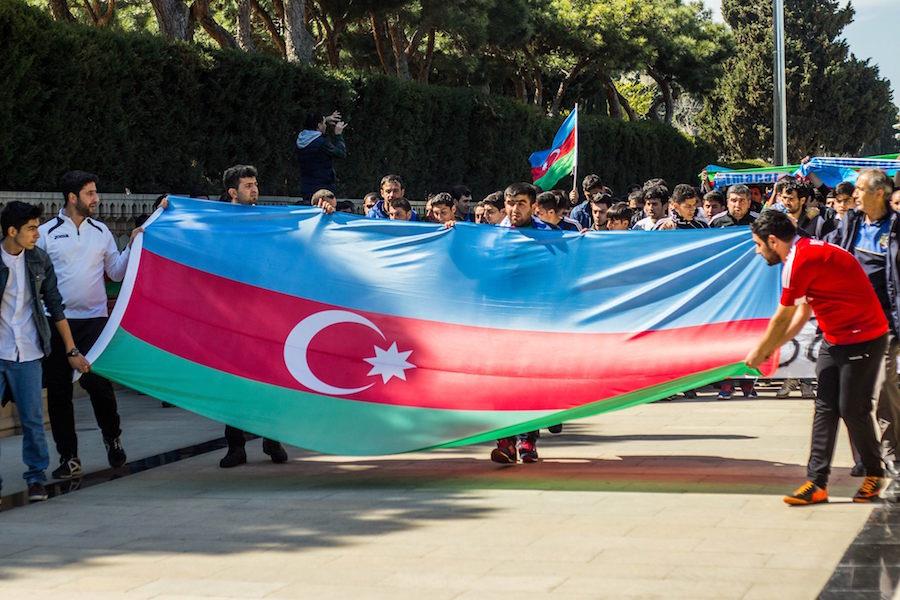 In social networks
Trend One: craving for unity. 
The announcement of truce stirred up a wave of disappointment in the social networks. Everyone recalls these three days as a period of unprecedented unity of the nation.
'I suggest celebrating the day of national unity on April 2 rather than on December 31'.
'I have not seen our people so united for 20 years.'
Trend Two: slight disagreement with the military sentiments in society.
'A car march was organized on Azadlyg Avenue. People were holding flags and banners sith slogans, lie "Karabakh'. Wake up, brothers. The hangover will be heavy. Maybe even tomorrow, on the eve of Lavrov's visit.'
A secret group entitled 'Armenians and Azerbaijanis against the war has been opened in the Facebook. The organizers are wary of making their initiative public.
Trend Three: Frustration and fatigue.
'Let's add those 31 soldiers, who were killed during these five April days to those 31 oil workers, who died in December, ahead of whom there were 15 dwellers (including 5 children) of the residential building, that burned down in May.
'We are forging our nerves for the next decades of scoff and mockery.'
'The miserable pawns on the boards of odious world rulers.'
Expert opinion
Arastun Orujlu, the Had of 'East-West' Research Center:
'There is absolutely no need to be disappointment about that truce. I think that now, in the near future, the real peace talks will be launched and the international community will, at least with due account for the factors referred below, seriously press upon Armenia and urge it to retreat, because:
– Azerbaijan has shown its ability to start a war at any time, not taking into account the duration of the occupation;
– Even today, territorial integrity is the key issue on Azerbaijan's agenda;
– One should forget about any stability and global economic projects in the region until the territorial integrity of Azerbaijan is restored;
– Azerbaijan has sufficient potential to change, in the shortest term possible, the psychological, military and strategic advantage in its favor. Of course, it's my opinion and it may be wrong, but anyway, I am sure there is no reason for disappointment. Let be optimistic.'
Reports from Yerevan
News updates from verified sources
Nagorno-Karabakh Defence Army press service has reported about a subversive-intelligence operation, conducted by the Azerbaijani armed forces in the vicinity of Talish village, in the north-eastern direction of the contact line. 
In parallel, Armenian Defence Ministry has reported that from 10:35 p.m., till 11 p.m., Azerbaijani army started shootout on the Armenian border, in the direction of Vardenis town. Populated areas and military units were shelled. 
Armenian President, Serzh Sargsyan, is paying a visit to Germany, where he has met with German Chancellor, Angela Merkel. According to the Armenian media reports, the situation on the contact line of Nagorno Karabakh and Azerbaijan has been discussed at the meeting.
As Armenian President has stated at a news conference after the meeting: 'As early as in the beginning of this year, Germany reiterated the OSCE Minsk Group's proposal on introducing a mechanism of investigation into ceasefire violations. Armenia has always supported this proposal, as well as the proposal for withdrawal of snipers from the contact line… Azerbaijan is strongly against these measures, since it pursues completely different goals. And those goals were finally revealed overnight on April 2. As a result, Azerbaijan has once again turned the region into a hotspot, that is threatening Europe's security.'
Serzh Sargsyan also touched upon another acute issue for Armenia – the fact that Armenia's ally has been selling weapons to Azerbaijan. 'Russia is our strategic partner and we are within the same security system. Naturally, it is very painful for us when Russia and not only it, but also the members of this structure, are selling weapons to Azerbaijan. The only thing I would like to say is that today Azerbaijan has more modern military hardware and military actions in the past three days proved that these kinds of weapons are really used.'
As Armenian media reported with reference to the NKR Defence Army press service, the ceasefire regime on the contact line of troops, that the parties had agreed upon on April 5, was more or less maintained. http://news.am/arm/news/320807.html As Armenian First TV channel (http://www.1tv.am/hy) reported with reference to the NKR Defense Army of NK army late on April 5, there had been a shootout on the contact line.  
A statement calling for ceasefire and peaceful resolution of conflict has appeared on the OSCE Minsk Group web-site. The latter was working on the crisis in Vienna for two days. It has been also stated that aggravation of the situation proves the need for immediate launching of talks with the mediation of the OSCE Minsk Group Co-Chairs.
Tigran Balayan, the Foreign Ministry Spokesperson, also tweeted that the OSCE Minsk Group Co-Chairs would arrive in Yerevan on April 9.
Head of the NK Defense Army Operations Division, Viktor Arustamyan has reported that 29 soldiers were killed during a 4-day confrontation, including seven officers and non-commissioned officers. 101 soldiers were wounded, including 29 officers and non-commissioned officers.'
As Tatul Hakobyan, an expert on Nagorno-Karabakh conflict, wrote on the web-site of ANI Armenian Research Center with reference to the official sources: 'The Armenian side claims, it has regained the positions, taken in by the enemy on the eve: 2 – in northern-eastern direction Tapkarakoyunlu-Matagis-Talish, 5 – in southern-eastern direction Kazakhlar-Araler. At the same time, the expert stressed that though those were official data, but they could not be final 
In social networks
Trend One: One can rely only on oneself and the power of one's own army.
Armenian print media are indignantly writing that Eurasian Union canceled previously planned Premiers' summit in Yerevan due to escalation of tension in Karabakh, since the 'summit with Medvedev's participation would have been viewed as a support for one side.' 
'Oh, my God, out of 230 countries of the world you have chosen them as our allies! What for? What have we done wrong?' The response was: 'Because we have chosen the friends ourselves. 'Kazakhstan suggested holding the EAEC summit in Moscow, not in Yerevan. It seems Russia is supporting that too. It's like 'not to offend the Sultan'? Oddly enough for an ally. '
Trend Two: The truce is less likely to last long.
'I have almost no doubt that the fighting will resume in the near future. Alas. The truce is just necessary for the parties to recover.'
Trend three: One should be optimistic and see the positive effects even in the most tragic moments.
'An interesting coincidence – 20 boys were born at one of the maternity homes in Yerevan, overnight on April 2 – that's the number of servicemen, killed at the same time in Karabakh by the enemy's bullets.
A joke has been spread: 'Armenia is the only country, from which its citizens leave in peacetime, but travel back in war time.'
Trend four: no time for joy – we must not forget those, who have died and who mourn the dead.
'Hey people, has a taste of victory, or, to be more precise, the ceasefire blinded you so much? Its disgusting to read those cynical jokes and 'aphorisms of the day.' 29 lives will never return, over 70 people suffered, a family was brutally killed in Talish, but you're still joking! One should appreciate the lives of those, who sacrificed them for your peaceful life!'
Trend five: The spirit of unity, that has emerged in the moment of danger, needs to be maintained.
'We should not let these ties, unity, to be lost; we should not unite only in the moments of danger. One should not always look for heroes among the dead, there are quite a lot of them beside us, one just needs to notice and appreciate them.'
Expert opinion
Expert opinion Richard Giragosian, Director of the Regional Studies Center (RSC) told 1in.am:
'Any attack from Azerbaijan is usually linked to a diplomatic calendar and meetings. Thus Azerbaijani side demonstrates its despair and disrespect for international institutions. What happened in the past few days was addressed more to the international community, rather than to Armenia and Nagorno-Karabakh. And it proves that Azerbaijan represents a serious threat to the security and stability in the region.
One thing is clear: we must be ready for further escalation, in particular, on April 24 and on subsequent days. There will certainly be escalation of tension in summer. And this is a challenge not only for the security of Armenia and NK, but also a challenge for the mediators and the international community, that should spare no efforts to preserve this fragile peace.'
JAMnews Dossier
• JAMnews review of what has happened in the conflict zone since April 6
• Information provided by the official sources of the conflicting parties is controversial and does not allow to answer the question: who started the military actions, and who responded. International sources also cannot answer this question yet.
• The armed conflict between Azerbaijan and Armenia over Nagorno-Karabakh took place in 1991-1994. Since entering into truce, Nagorno-Karabakh Republic has existed as de facto independent republic, not recognized by any country of the world, including Armenia. Azerbaijan considers Karabakh and the adjacent areas, taken in during the war, as the occupied territories and demands their return.
• The OSCE Minsk Group – a group of the OSCE member-states, heading the process of seeking peaceful solutions to the Karabakh conflict, was set up in 1992. As of the beginning of 2016, the OSCE Co-chairs are: Igor Popov (Russian Federation); Pierre Andre (France), since 2014; James Warlick (USA) , since August 6, 2013. The OSCE Minsk Group comprises Belarus, Germany, Italy, Germany, Sweden, Finland and Turkey, as well as Armenia and Azerbaijan.
The opinions expressed in the article, convey the author's views and terminology and do not necessarily reflect the position of the editorial staff.
Published 05.04.2016