The Florist's Day
For two categories of people–the school students' mothers and florists, the new academic year actually began yesterday, on September 14.
Flowers
If you had walked from the Academy of Sciences to the "Favorite supermarket yesterday, you would have met at least ten women with bunches of roses. They would come with embittered faces from the 'Ag Chichayim' (White Flower) shop, where they had stood an awful queue to get their trophy.
There was a real pandemonium in that shop. The florists 'jumped out from behind the curtains' with a next bunch, keeping away from new clients. When asked 'when will the shop open?', the shop assistant, who was running by, cried out 'we work round-the-clock' and desperately twiddled his hand in the air.
The same shop was empty the next day at 6:30 a.m. (though there were some traces of the pogrom there). The entire personnel stayed awake and were preparing to withstand one more attack of the students' parents. Nobody of them slept that night, because September 15 is the day when flower shops earn the sum equal to the amount they get operating 'in an ordinary mode' for two weeks.
Transport
Not all schools start at one and the same time nowadays, so it's possible to get to the city center somehow in the morning. Nevertheless, on September 15, a dangerous enemy, 100%-attendance, takes up the struggle with transport in Baku. Today is the first day back to school, so nobody is ill, nobody has overslept and nobody is playing truant.
Bus#77 is jammed a block away from the school. It's not actually crowded there, but moms with children still sigh dolefully and stand up from their seats to cluster at the door, where they will certainly stand for five more minutes.
One of them says loudly: 'We should have taken #6.'
But there is actually no place for nervous people on bus #6, since Baku Bus company's new buses stop only at the bus stops and not just anywhere. A cunning driver of bus #77 lets the worn out passengers get off the bus right on the run, some 20 meters before the bus stop.
Figures
September 15 has been officially declared the Knowledge Day in Azerbaijan.

Starting from 2016, the summer holidays begin from June 15, rather than on May 29, as it used to be earlier.

About 157,000 children have enrolled in first grade in Azerbaijan this year.

There are over 350 secondary schools, including colleges and lyceums (that are also regarded as state institutions, but they are directly subordinate to the Education Ministry, rather to its district departments).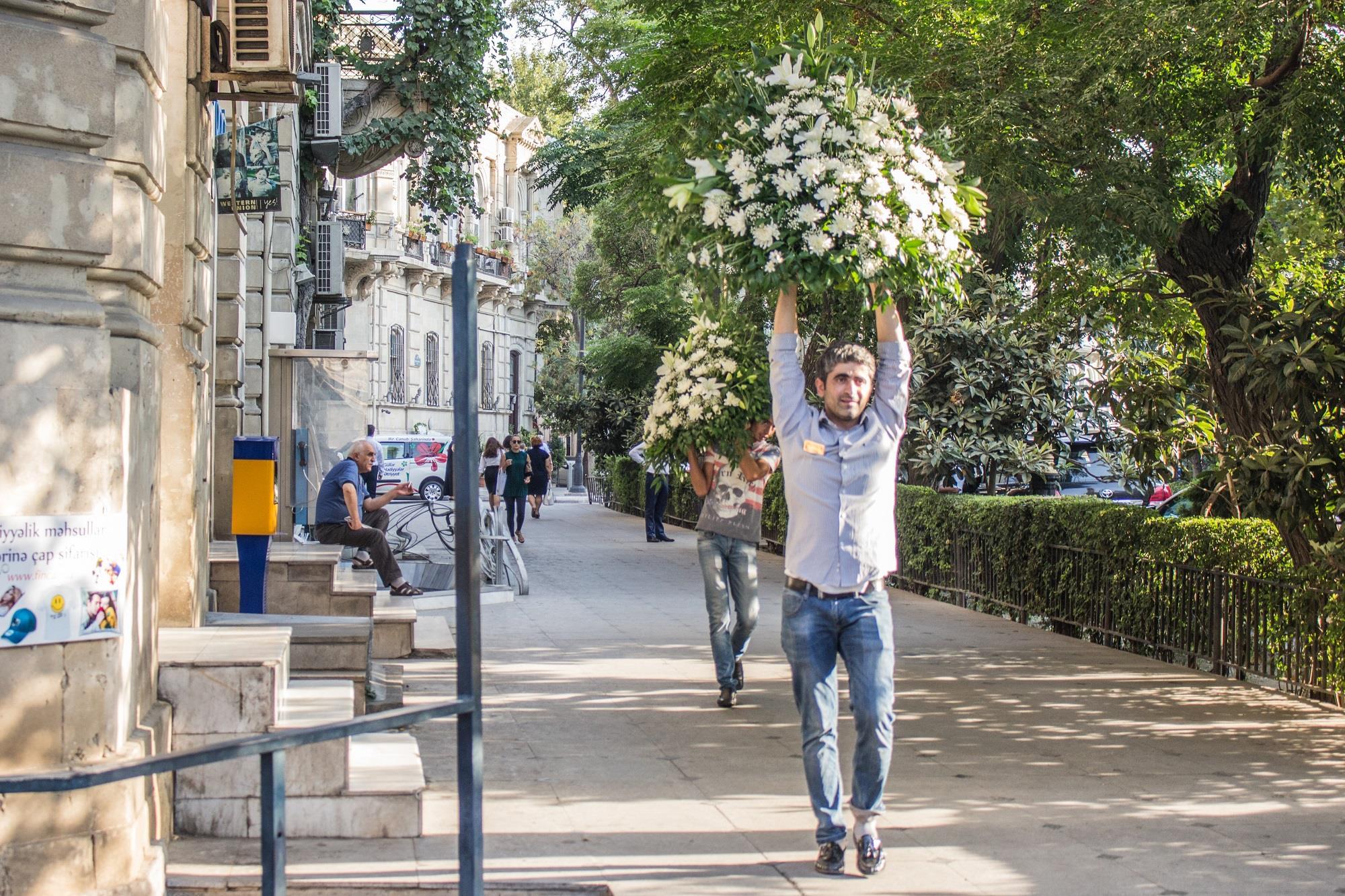 Published 15.09.2016