The 5th of December: Saakashvili's day in 17 photos - a chronology of events
Mikhail Saakashvili, who was the third president of Georgia and leader of the Ukrainian 'Movement of New Forces' opposition party, was arrested Tuesday morning after his flat was searched by order of the main prosecutor's office of Ukraine. According to the BBC, while law enforcement conducted their search Saakashvili climbed onto the roof of the eight-story building and threatened to jump off. A live broadcast from the roof was included on Saakashvili's Facebook page.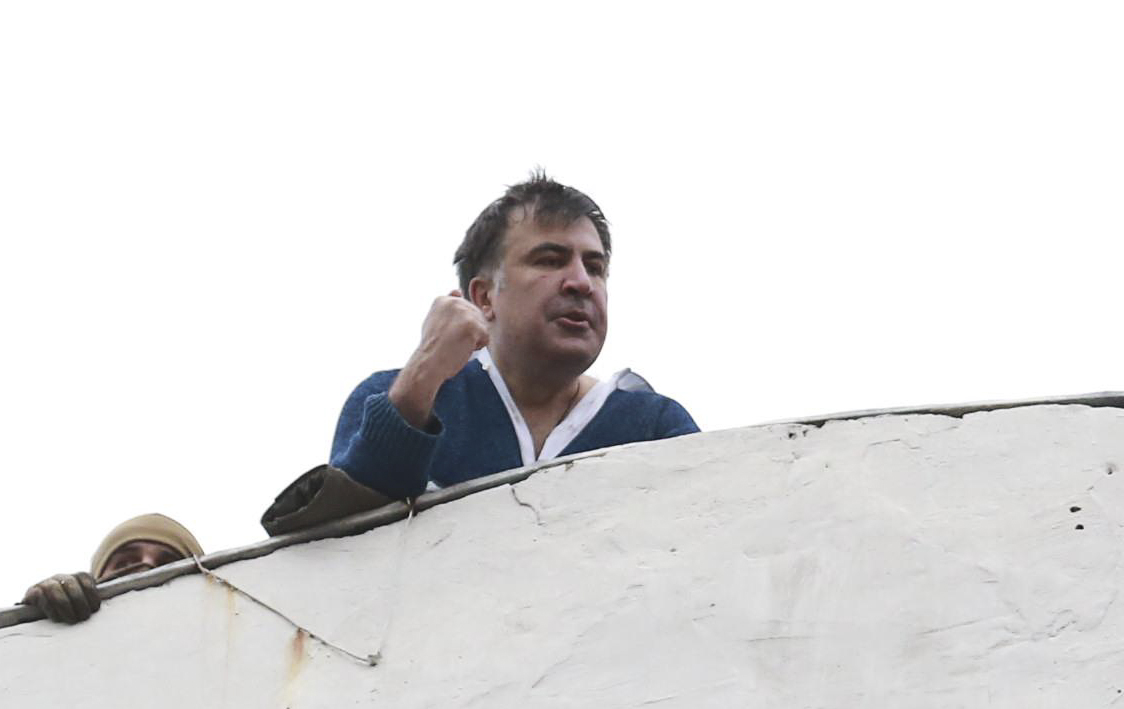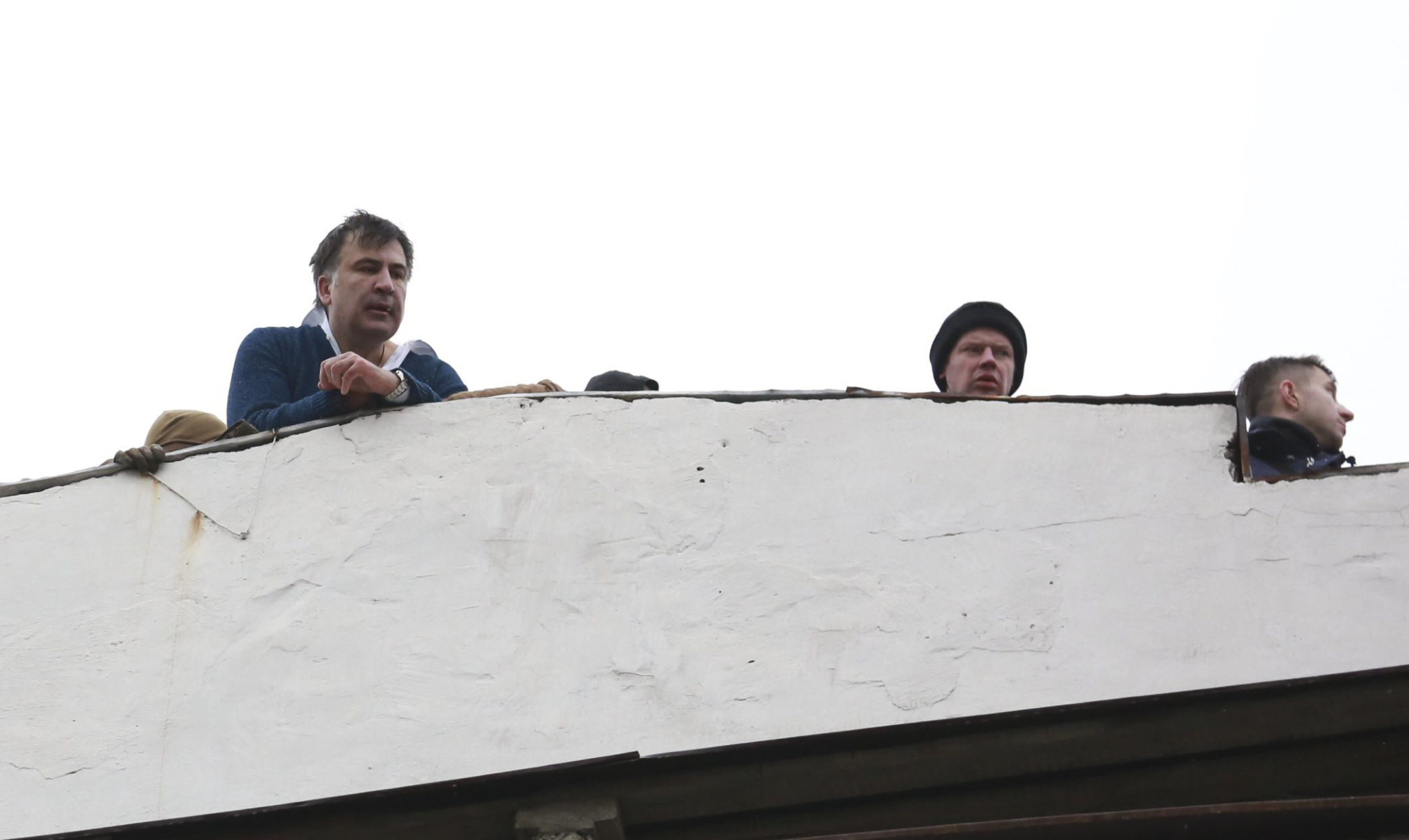 Special forces eventually managed to detain Saakashvili. He was brought down from the roof, handcuffed, and forced into a mini bus.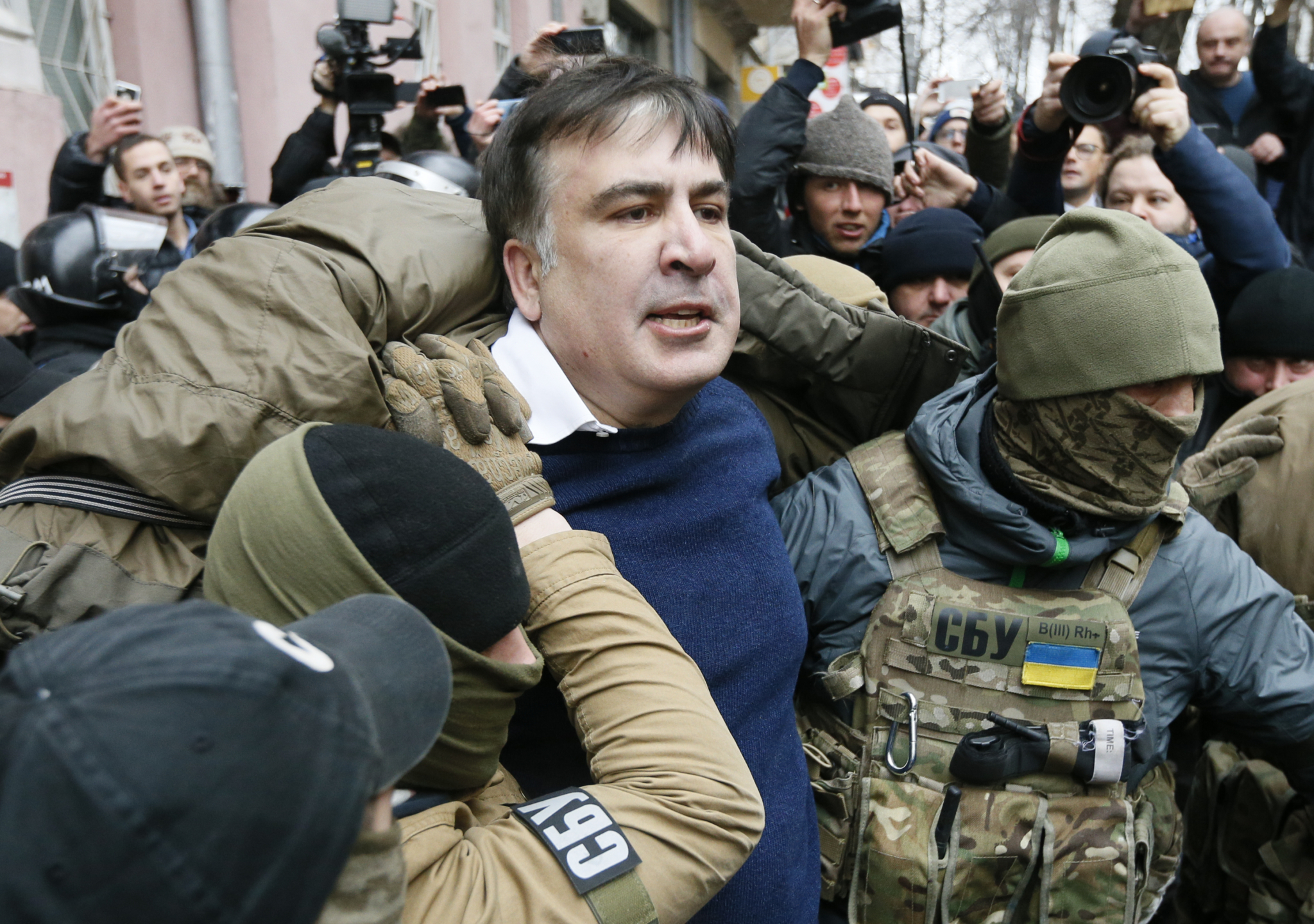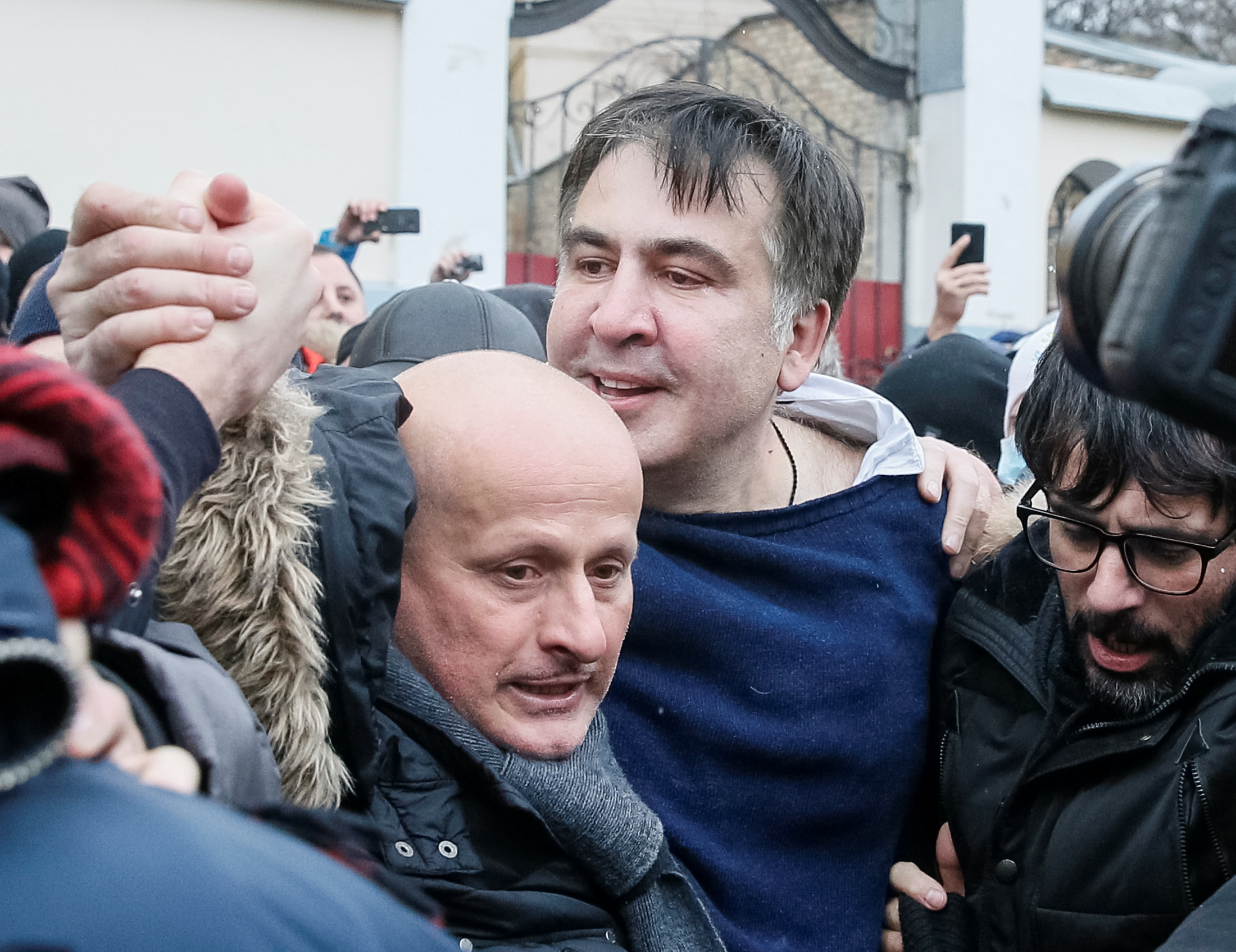 It was however impossible to transport him out of the area. Within half an hour, hundreds of supporters gathered around his house and surrounded the minibus. They chanted: 'Misha', 'Poroshenko is a fraud' and 'impeachment'; they also argued that Saakashvili's detainment was part of Moscow's plan.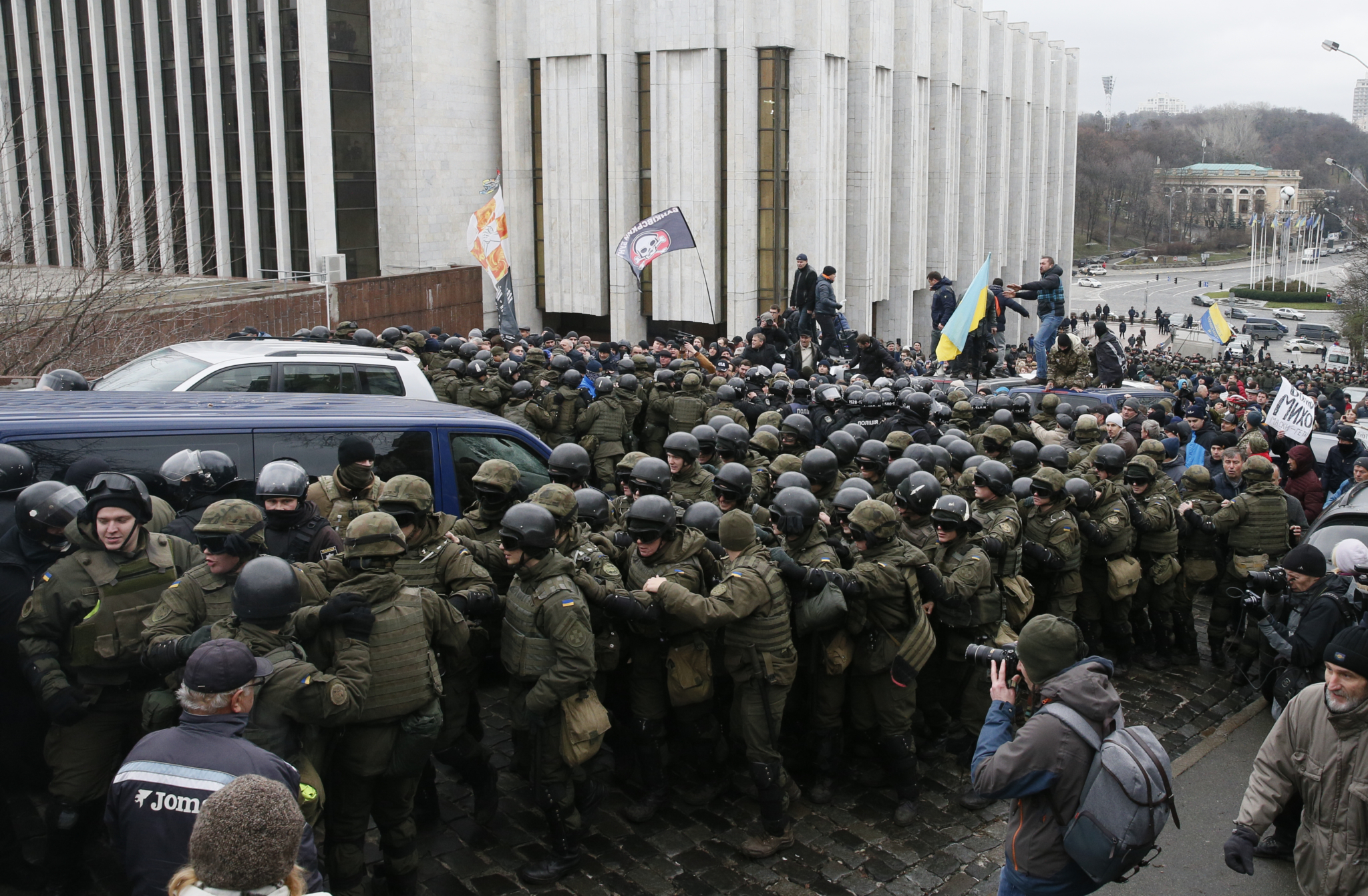 Barricades were quickly erected around the minibus Saakashvili was detained in. His supporters blocked the road with concrete blocks and the vehicles' tires were deflated.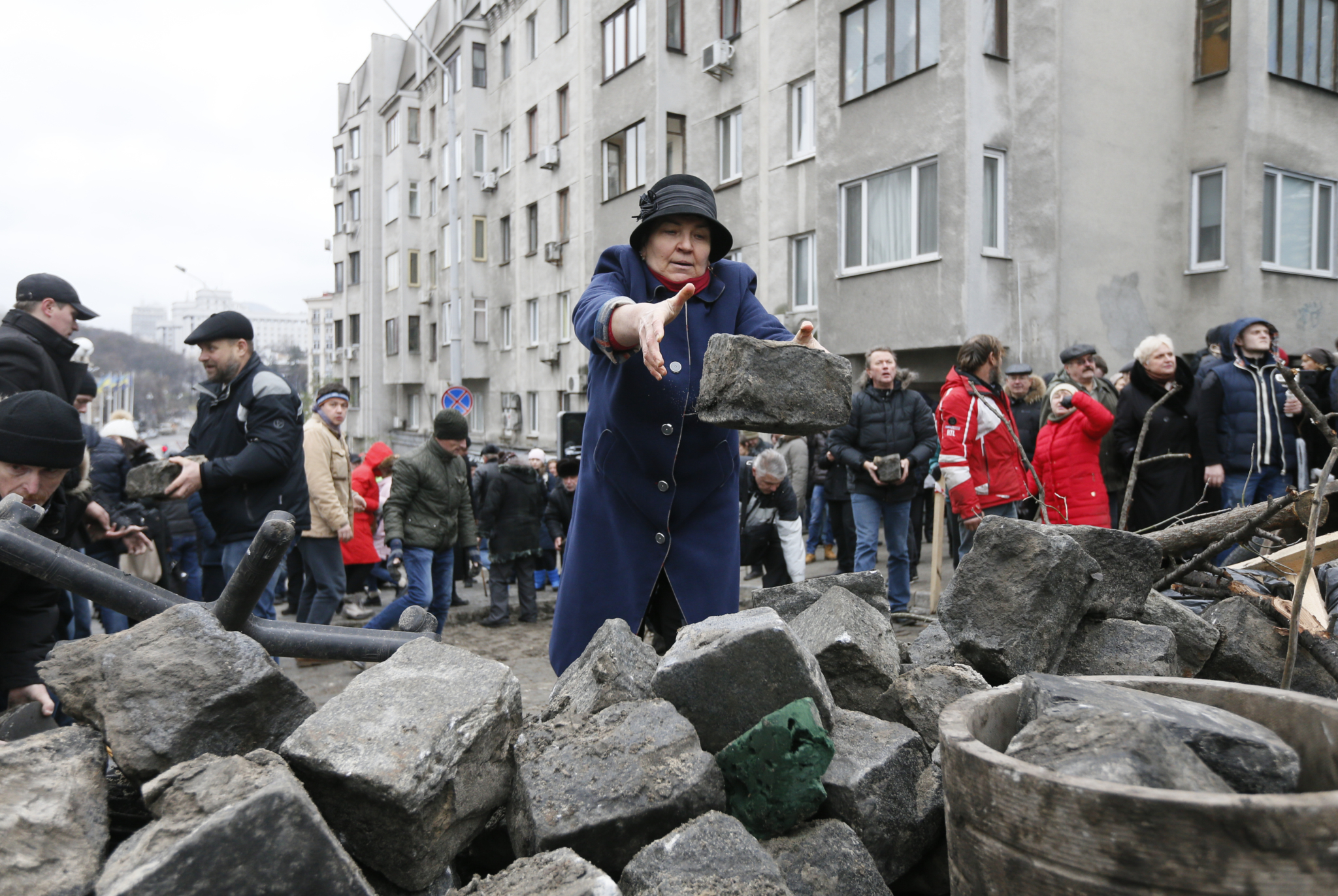 Physical fighting broke out between Saakashvili's supporters and the National Guard. Demonstrators threw smoke bombs while and law enforcement used tear gas.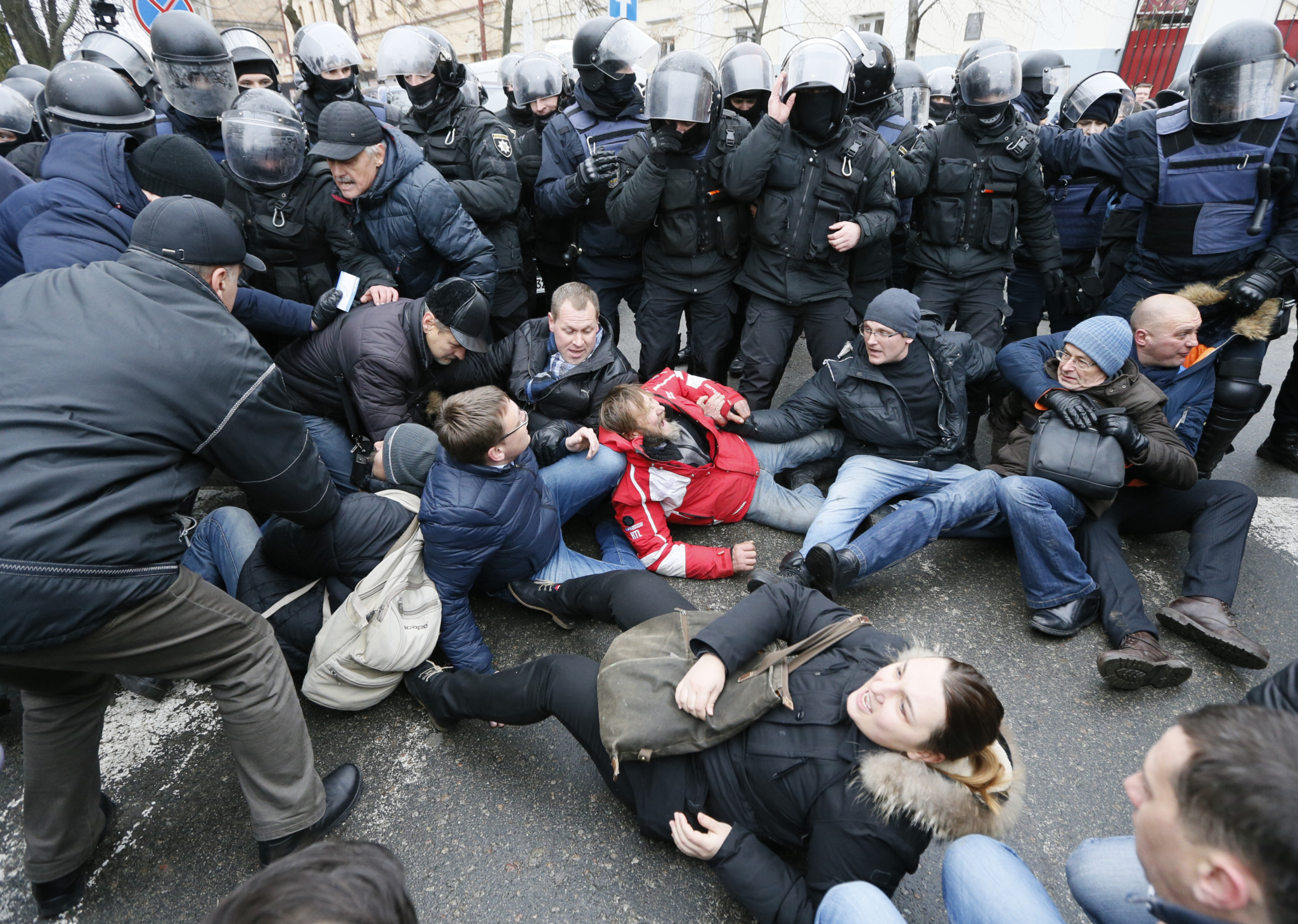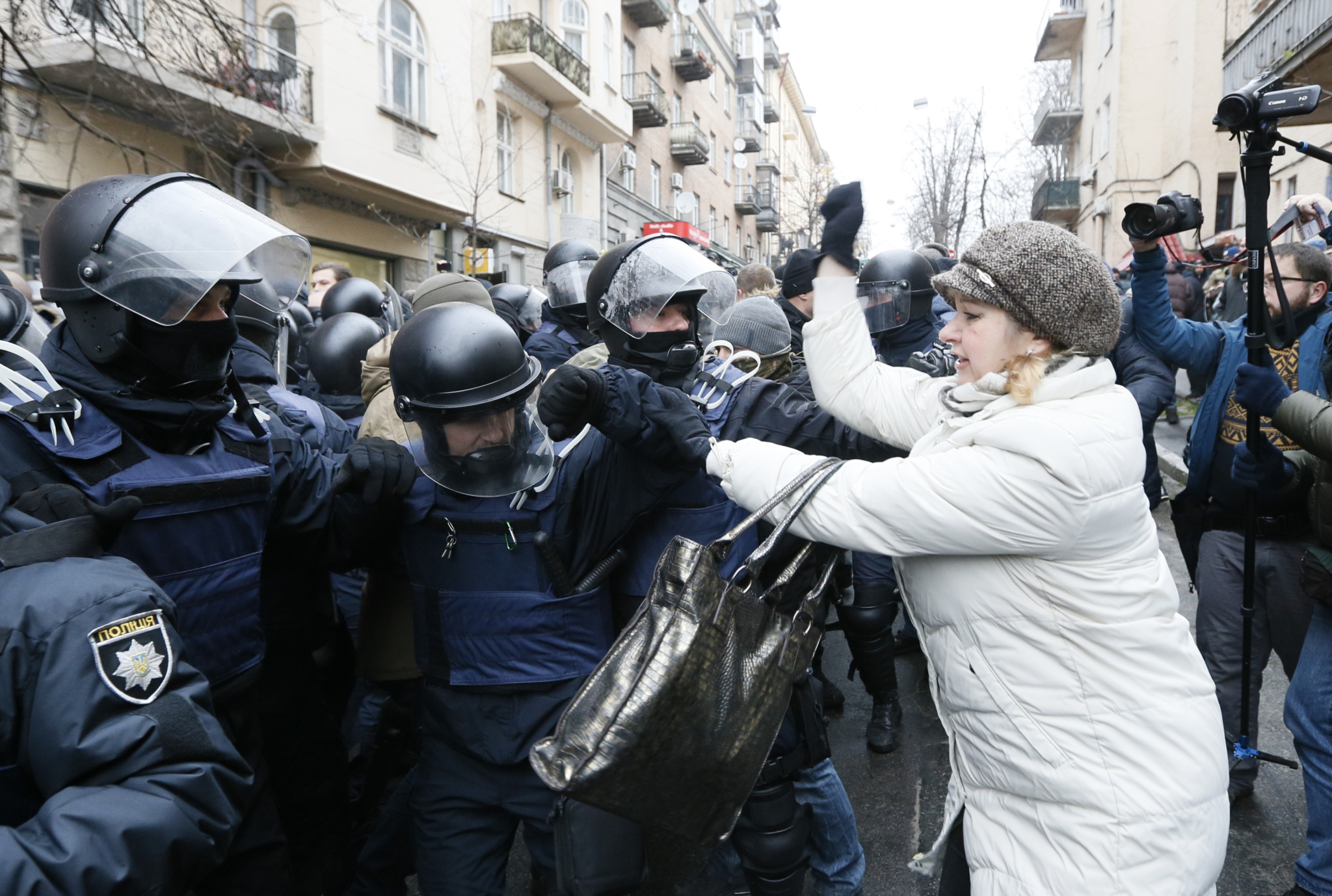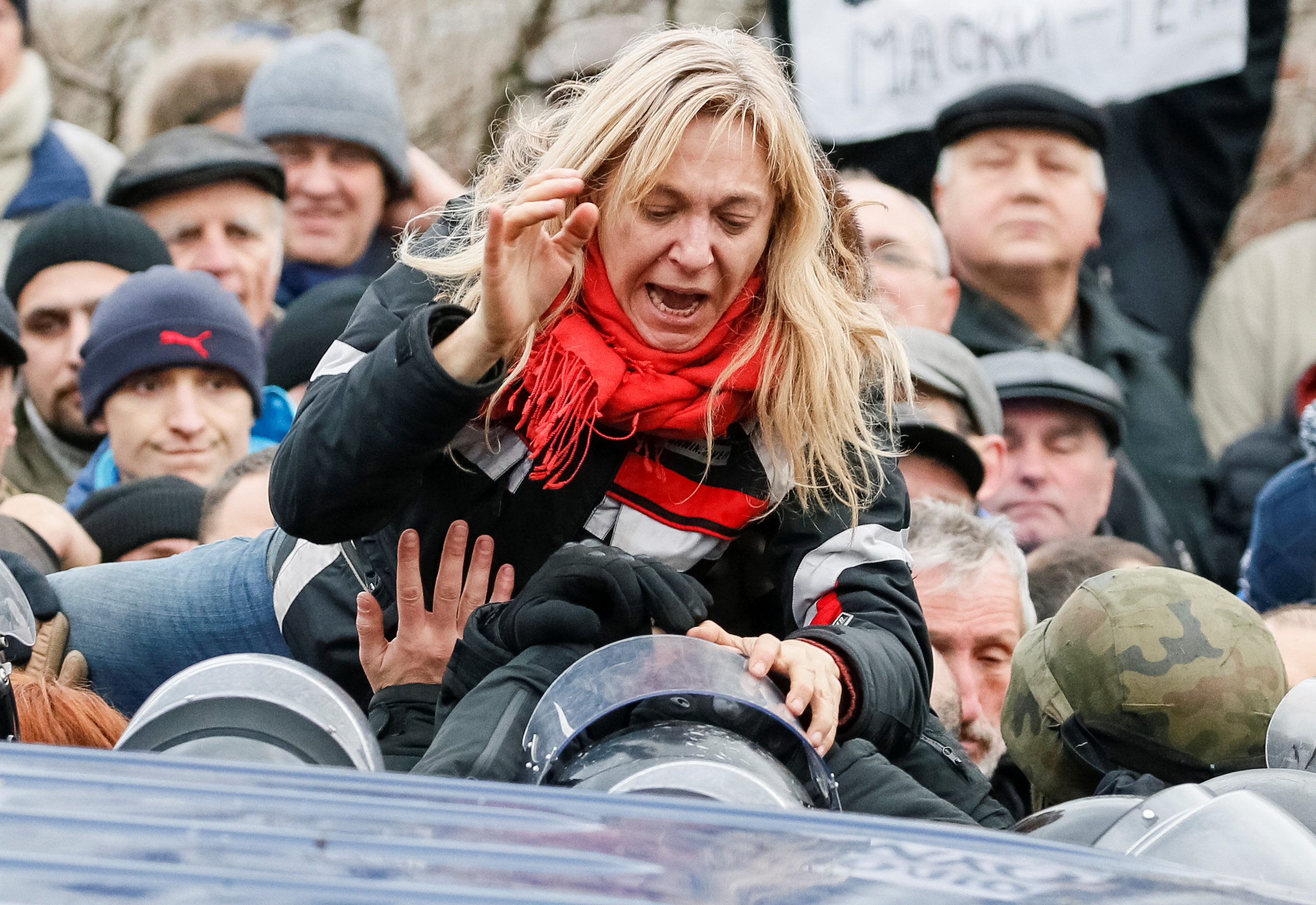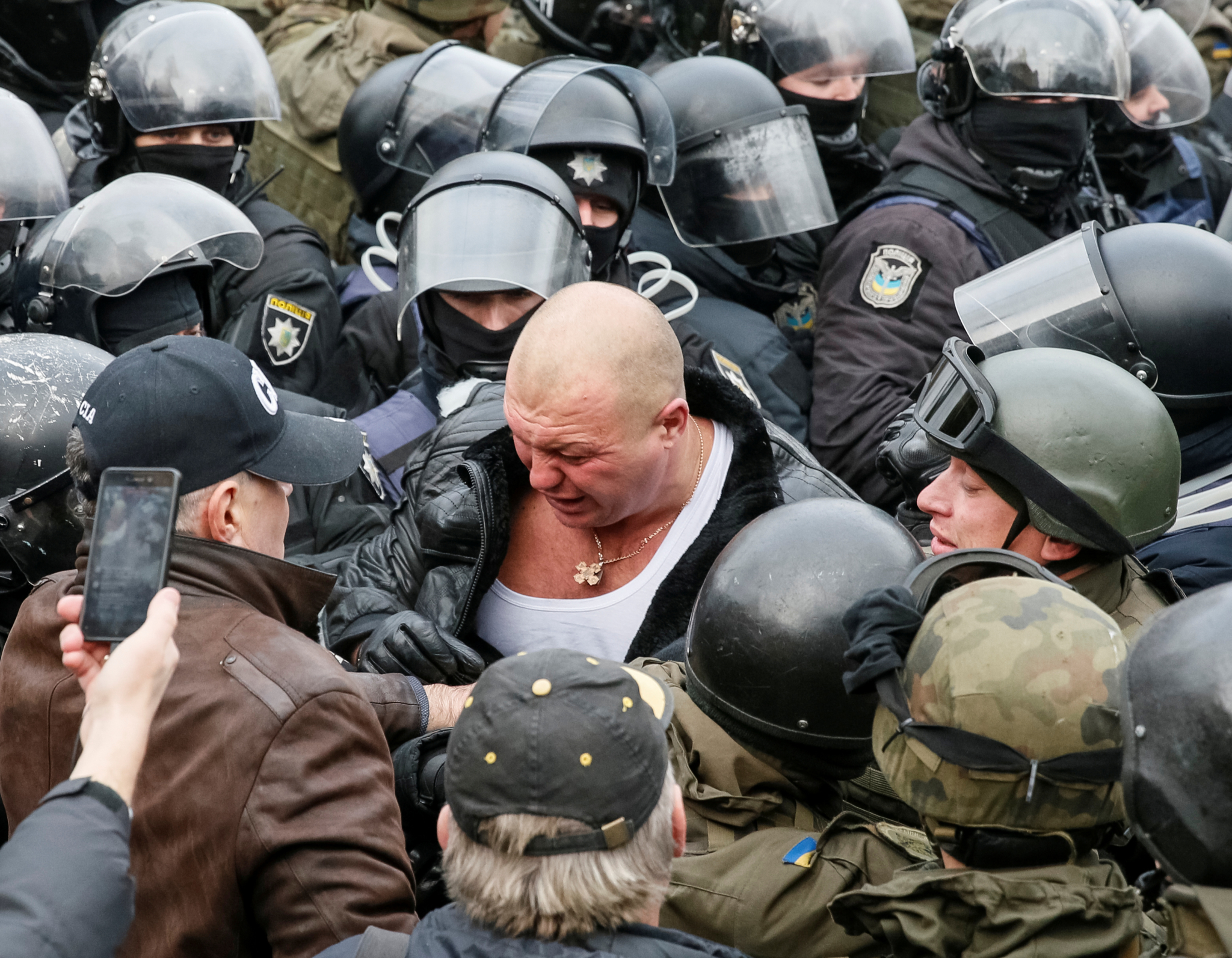 This lasted for about two hours, and ended in a victory for Saakashvili's supporters. They were able to pull the former governor of Odessa out of the car – breaking the windows and pulling the doors off.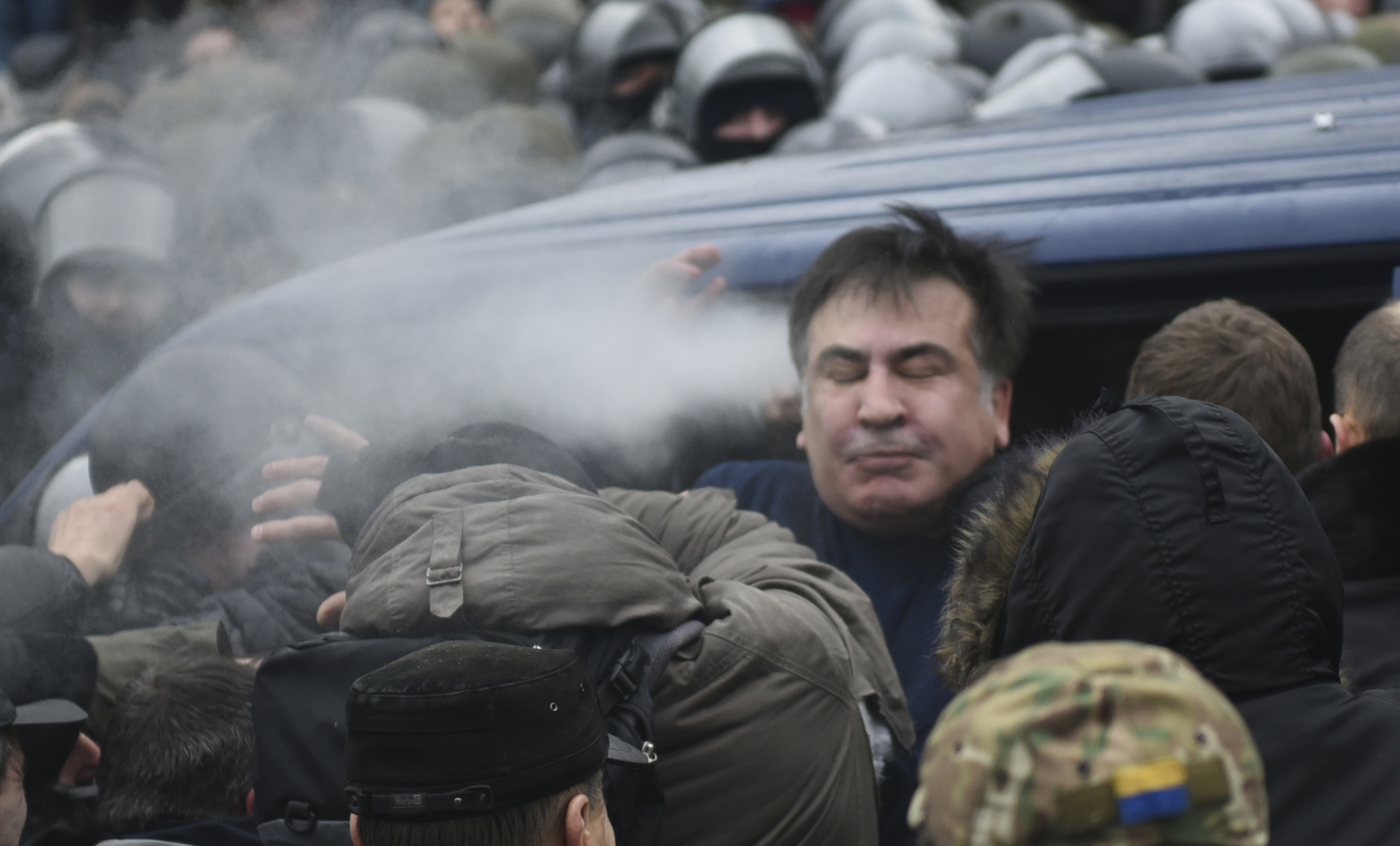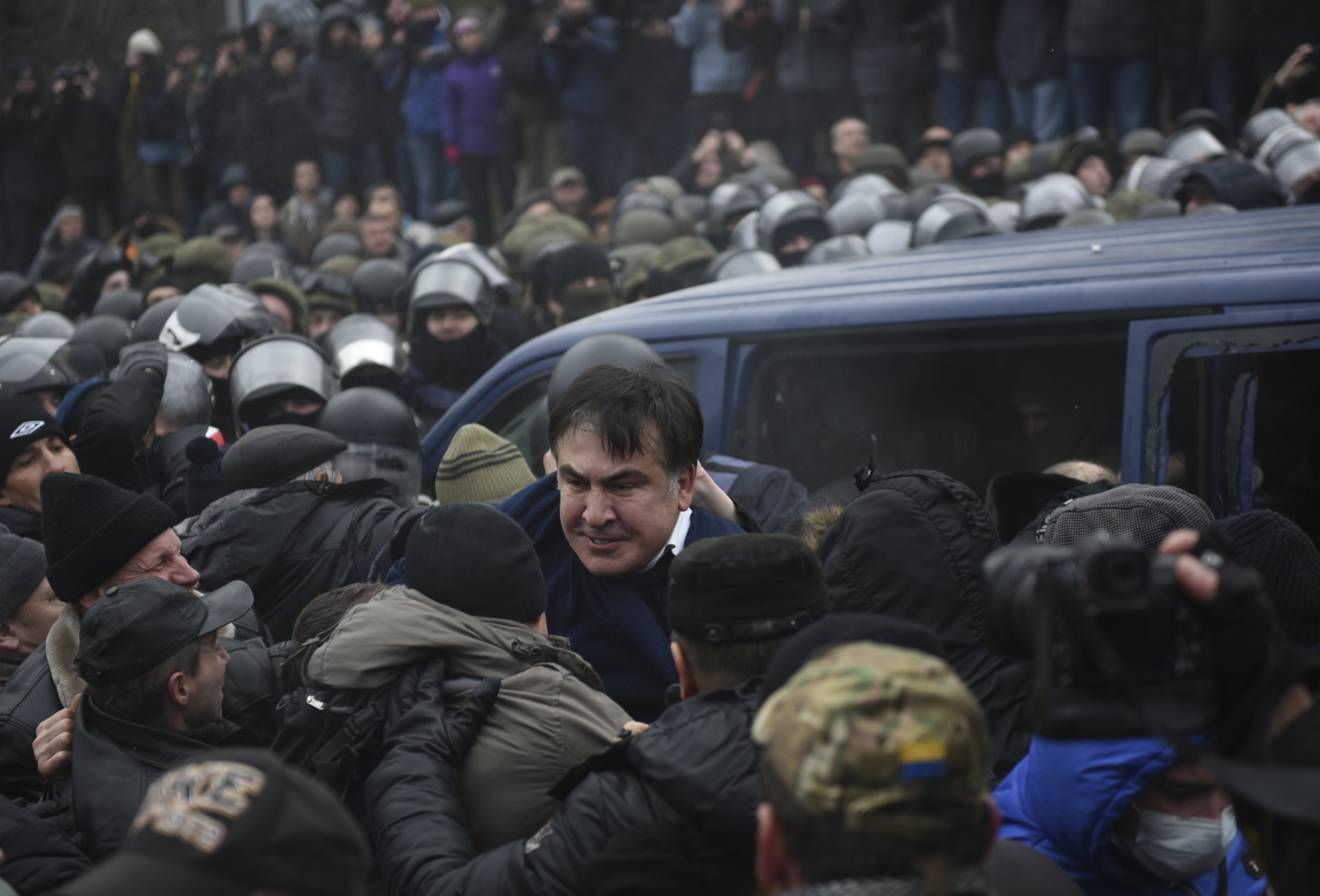 As he exited the minibus, he had handcuffs on the one hand and in the other a megaphone. He turned to his supporters and urged them to gather before the Verkhovna Rada (Parliament). The primary goal of the rally: the resignation of President Poroshenko.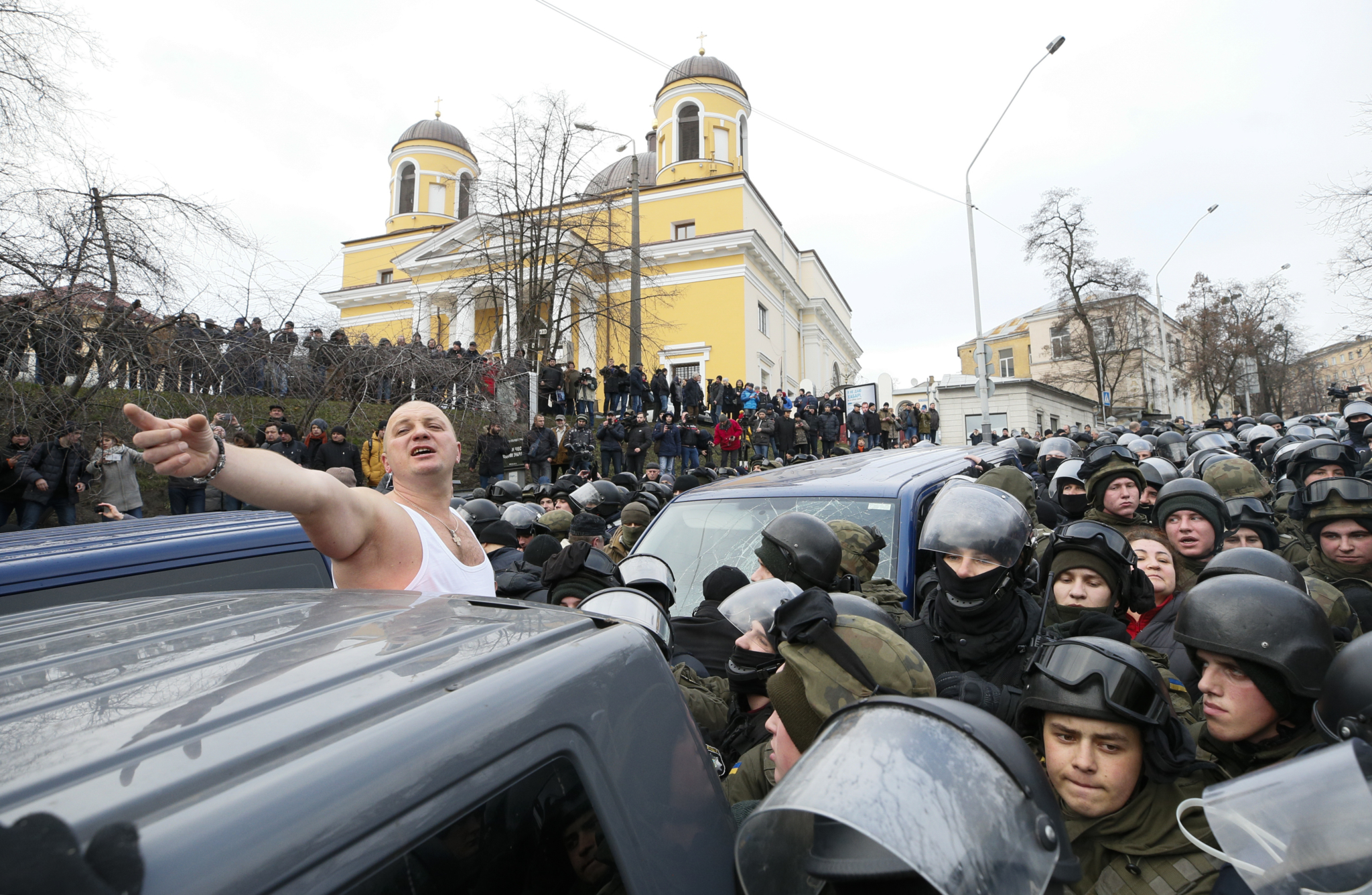 The Prosecutor General of Ukraine, Yuriy Lutsenko, stated at a special press conference that Saakashvili is accused of 'a serious crime against the state'. According to him, Saakashvili received funding for his protest demonstrations from people close to former president Yanukovych, as well as half a million dollars from Russia.
By three o'clock in the afternoon, Kiev time, Saakashvili was already speaking in front of the parliament building. He talked about corrupt officials in the Ukrainian government and his loyalty to the Ukrainian people.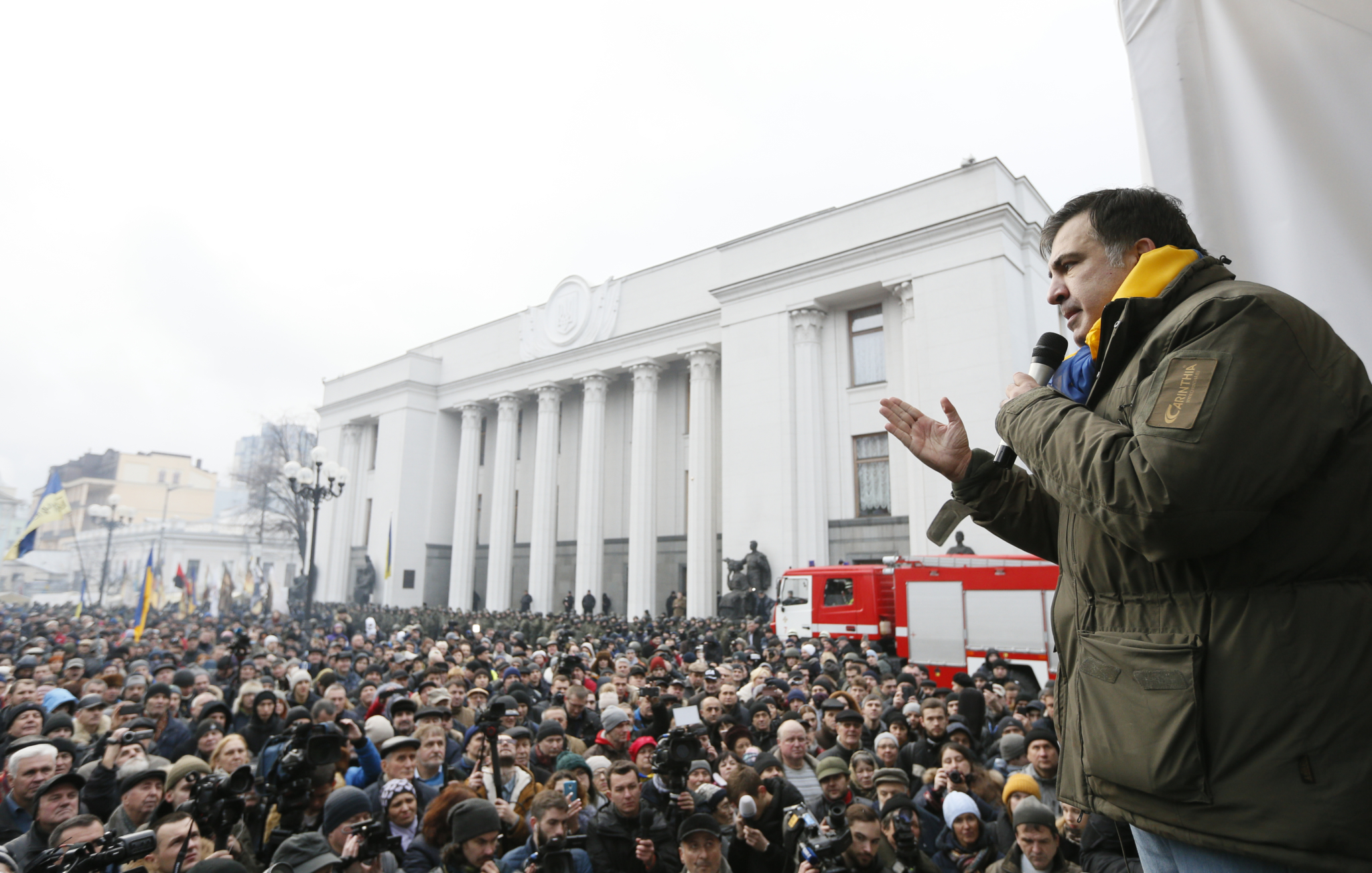 Saakashvili stressed that the demonstration in front of the parliament building be a peaceful one. "I am with the Ukrainian people as you saved my life today," Saakashvili said at the rally.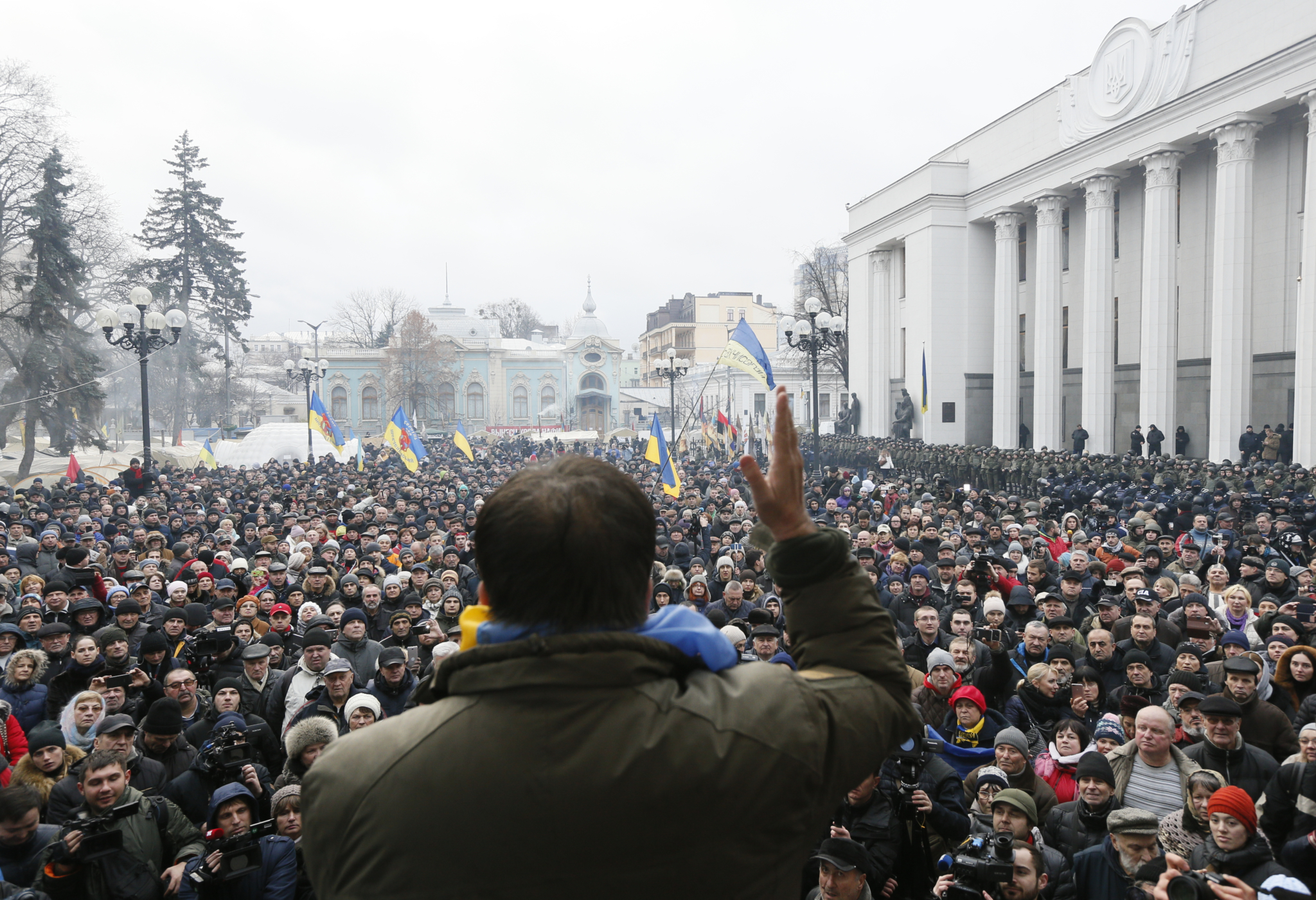 Ukrainian authorities are warning citizens that provocations are expected, and have mobilized law enforcement in front of the parliament building.