Terrorist attack in New York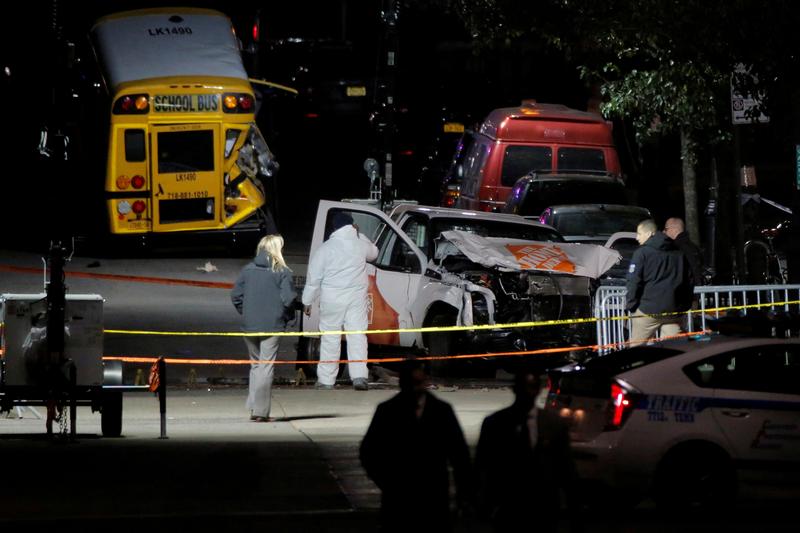 Eight people were killed and almost a dozen injured when a 29-year-old man in a rented pickup truck drove down a busy bicycle path near the World Trade Center Tuesday in Manhattan, New York City. The driver exited the truck with a pellet gun and a paintball gun.
A senior law enforcement officer told CNN that a note written in English was found in the truck that said the attack, which unfolded around 3 p.m. on Halloween, was done in the name of ISIS.
The incident was deemed a terrorist attack by the FBI, and New York Mayor Bill de Blasio agreed. President Trump tweeted: "Another attack of a sick, deranged person."
The suspect was identified by two law enforcement sources familiar with the investigation as Sayfullo Habibullaevic Saipov from Uzbekistan in Central Asia, though he had been living in the US since 2010, sources said.
This is not the first attack this year involving immigrants from Uzbekistan.In April, Rakhmat Akilov from Uzbekistan was arrested after a truck-attack killed five people in Stockholm.
Vehicles, mainly trucks, have been used as weapons in a number of terrorist attacks in recent years, including the deadly incident in Nice, France, where 84 were killed.