Tbilisi's Heidar Aliev memorial doused with paint
Last night, red paint was thrown on a monument dedicated to Azerbaijan's president, which is located in the center of Tbilisi.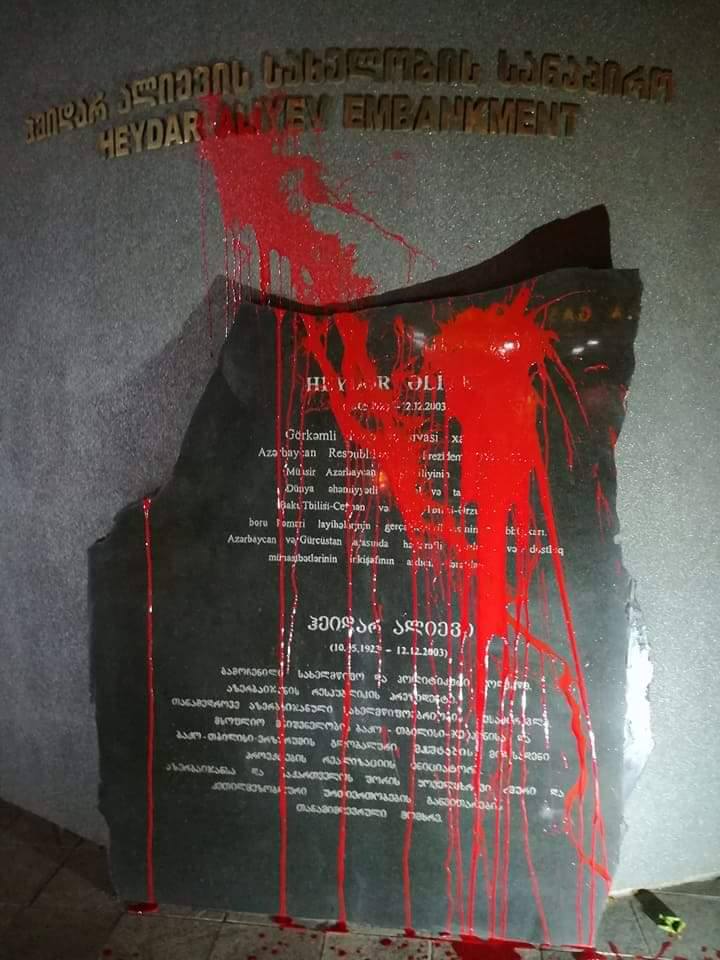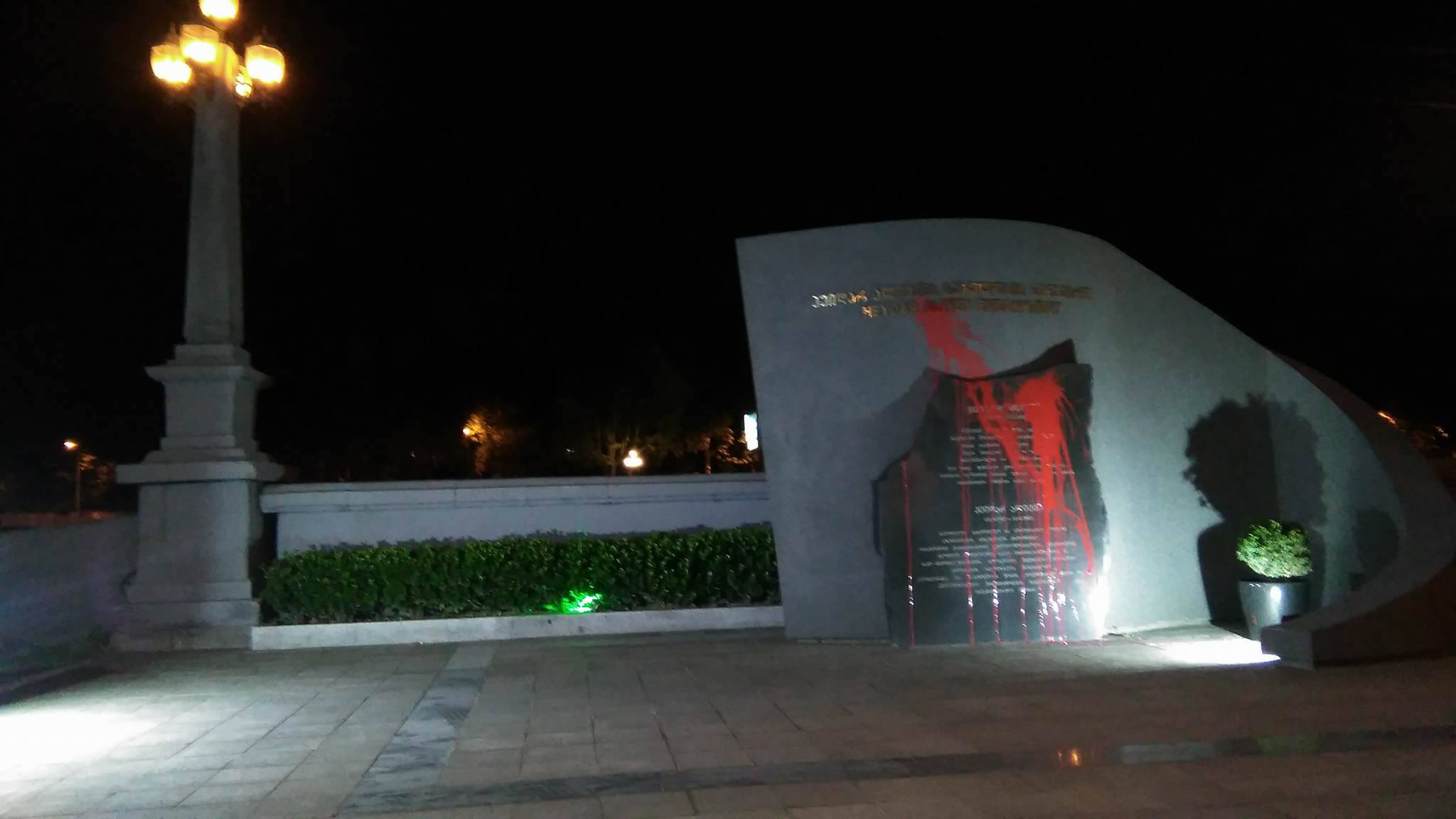 Georgian journalists and human rights activists have been rallying in Tbilisi in support of the Azerbaijani journalist, Afgan Mukhtar. Afghan Mukhtarli, an opposition journalist and activist, disappeared in Tbilisi late on 29 May. Later on, he was found in a Baku-based detention facility, without a passport in his possession.
Afghan Mukhtarli left Azerbaijan for Georgia in 2014. While in Azerbaijan, he was continuously subjected to governmental pressure due to his journalistic activity. In Mukhtarli's words, he was abducted in Tbilisi (Georgia) by some individuals in Georgian police uniforms.
Meanwhile, the Azerbaijani side claims that it Mukhtarli illegally crossed over the border and smuggled EUR 10,000 to the other side. Georgia has voiced the same version.
The Azerbaijani Prosecutor's Office brought charges against Mukhtarli under three articles of the Criminal Code of Azerbaijan: trespassing the border, smuggling and resisting law-enforcers.