In South Ossetia, a monument to Stalin disappears - and one of Putin goes up
Stalin and Putin statues in South Ossetia
A statue of Russian President Vladimir Putin has appeared in a village of South Ossetia. It was installed by a member of the North Ossetian parliament, Dzambolat Tedeev. A monument to Joseph Stalin which stood in front of the General Prosecutor's Office in Tskhinvali was removed.
---
---
The new Prosecutor General of North Ossetia, Grigory Sobaev, ordered the removal of a monument to Joseph Stalin that was erected several years ago at the main entrance to the department's building.
The unofficial reason for is said to be that the monument simply annoyed Sobaev, as it was installed on the personal orders of his predecessor, Uruzmag Dzhagaev.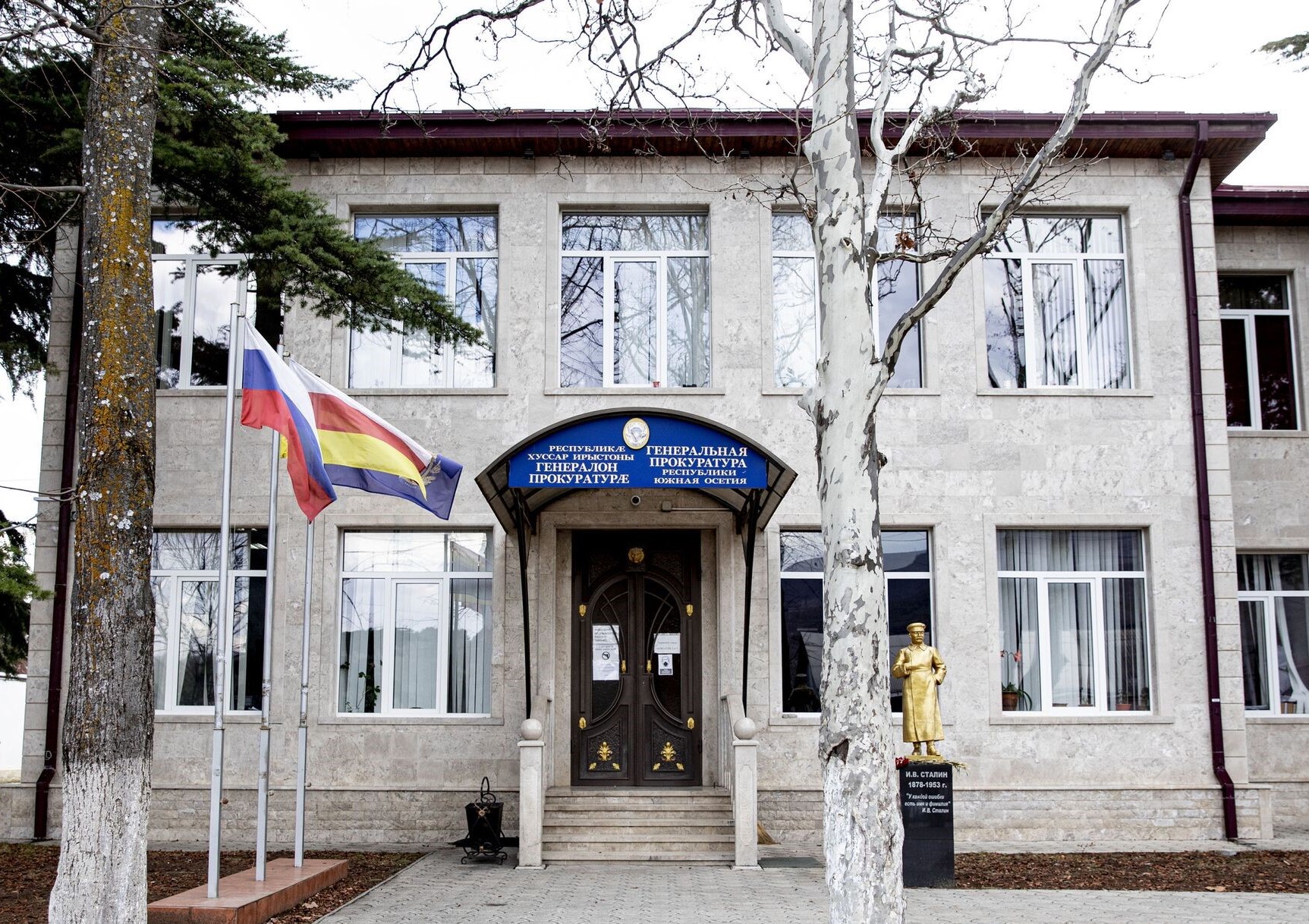 The cult of Stalin is still flourishing in South Ossetia, so the demolition of the monument has caused discontent among residents. People in social networks are outraged and ask rhetorical questions:
"Sobaev thinks he is establishing his own order in the department and he started with a bronze sculpture. So what's the problem with the Stalin monument?"
"The Prosecutor General has already defeated crime and out of idleness decided to defeat Stalin's monument?"
"Be that as it may, Stalin remains in the history of the USSR and our people as a great leader and if the capital of Ossetia has a central street named after him, why did Sobaev himself to decide?"
But the Prosecutor General told the media that returning the sculpture to its place is not under discussion.
"Instead of Joseph Vissarionovich may appear either the symbolism of the department, or a stone on which the memory of veterans of the Prosecutor's Office of South Ossetia will be immortalized," he said.
Dzambolat Tedeev, a member of the North Ossetian parliament and former head coach of the Russian national freestyle wrestling team, had earlier also intended to erect a monument to Joseph Stalin in his ancestral village of Tsorbis in South Ossetia, and had even ordered it from a sculptor in Vladikavkaz. But after criticism he changed his mind and preferred a sculpture of Russian President Vladimir Putin.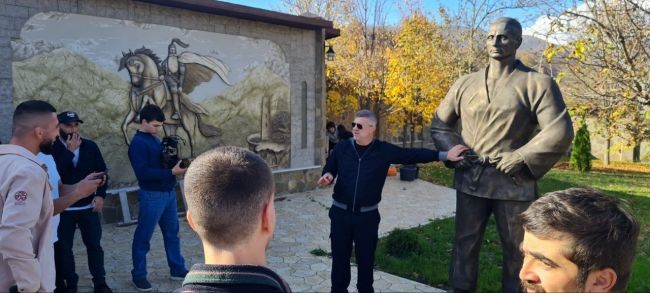 A two-meter bronze sculpture, already installed in Tsorbis at the Tedeev family residence, depicts Putin dressed in a kimono. Tedeev reportedly personally conducts tours for young people and speaks at length about Putin's historic role in defending South Ossetia during the August 2008 war.
---
Toponyms, terminology, views and opinions expressed in the article do not necessarily reflect the views and opinions of JAMnews or any employees thereof. JAMnews reserves the right to delete comments it considers to be offensive, inflammatory, threatening, or otherwise unacceptable